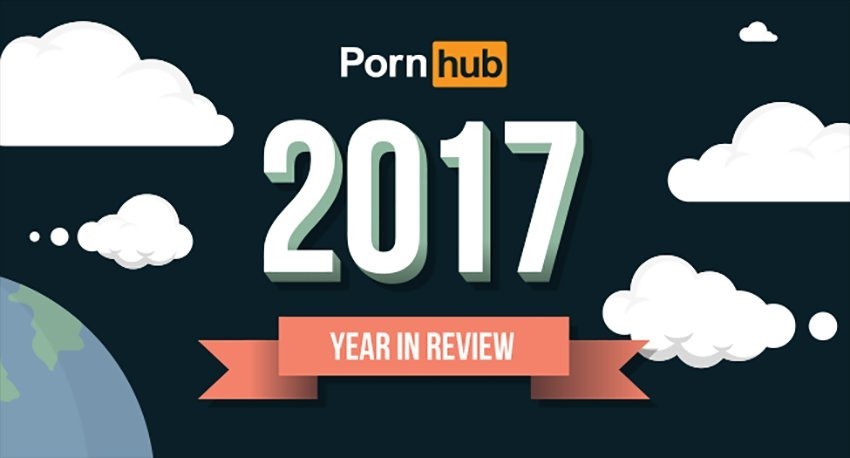 A heck of a lot of people watch porn. And that's okay! Well, it's okay as long as the porn isn't exploitative, non-consensual, or includes children. How many people are watching porn? All of them, according to ubiquitous porn purveyor Pornhub. In their annual year-in-review, they reveal that they saw 28.5 billion visists, which is an average of 81 million people per day.
In 2017, the service saw over 4 million videos uploaded, which works out to 68 full days of fresh masturbatory material. The amount of data that's gone through their servers totals 3,732 Petabytes, which is roughly 118 GB per second.
As for what people are looking for there, it gets a little interesting. While porn is often seen as the domain of lecherous men, one of Pornhub's biggest search terms in 2017 was "Porn for Women," which saw a 1400% increase.
"2017 seems to have been the year where women have come forward to express their desires more openly" notes Dr. Laurie Betito, sex therapist and director of the Pornhub Sexual Wellness Center. "From the "Me too" movement to prominent females the likes of Hillary Clinton and Nikki Haley on the world stage, women are feeling more empowered and they have found their voice. This is a sign of things to come."
Also popular for some ungodly reason? Rick and Morty porn parodies. DIIIIIIIIICCKLLLLLLLEEEEEEEE RIIIIIIIIIICCCCCCCCCCCCCCKKKKKKKKKKKK. Or something much like that. Also, why in the hell are people looking for Fidget Spinner porn? Here's a look at the rest of the terms that defined Pornhub's 2017.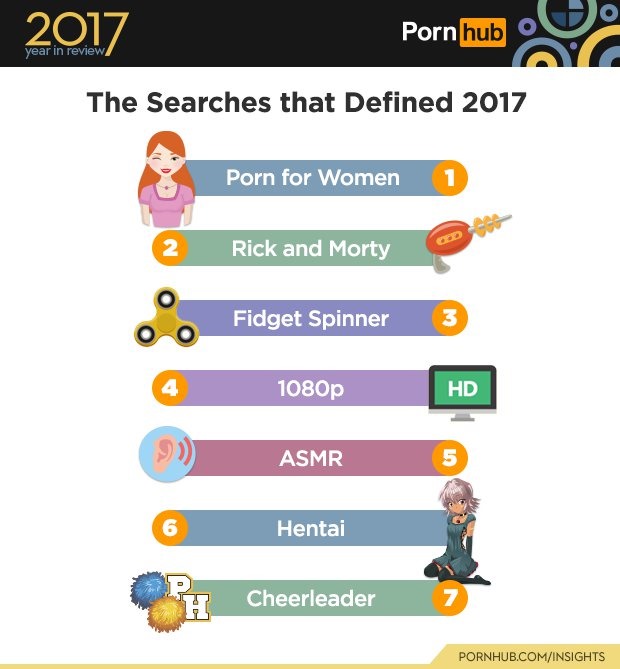 Interestingly, South Africa makes the top 20 list of countries by traffic, coming (apologies) just ahead of Belgium. South Africans are not only watching a lot of porn, but also spending a lot of time doing it – with the second highest average time on site. On average, South Africans spend 11 minutes and 02 seconds on the site. I suppose, given how much we're getting screwed by government, we've taken things into our own hands to do it ourselves.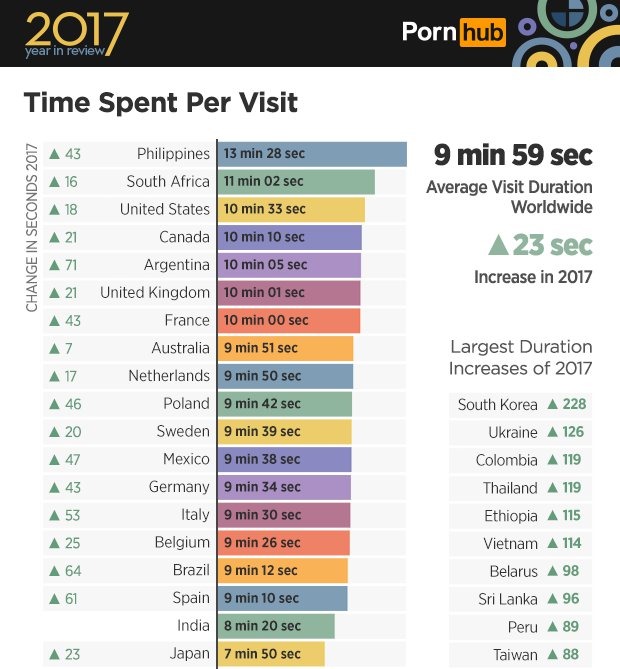 Last Updated: January 10, 2018