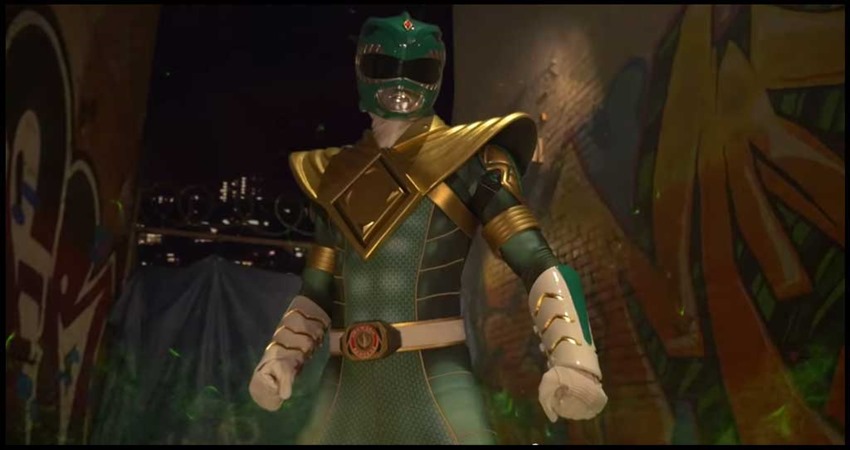 The world is…weird lately. Crazy is around every corner and last week saw a strange instance of this over at the Phoenix Comicon in the US of A. Much like any other convention with a sizable gathering, it was business as usual: Stalls were set up, guests were speaking at panels and cosplayers were out in force. Oh, and the Punisher was there apparently.
Or at least a man claiming to be the Punisher. According to the Phoenix New Times, one Matthew Sterling managed to sneak into the convention with a collection of guns and other deadly weapons, looking to hurt any law enforcement officers present and punish them. What makes the story even weirder, is that Sterling apparently had a mad-on for Jason David Frank, Power Ranger of the Green and White colour spectrums of the past. Also the best Power Ranger.
Sterling's goal was to punish what he called "Aphrodite officers", a term usually reserved for rogue police officers who abuse their authority. Fortunately caught before he could do anything, attendees at the convention managed to alert security to Sterling's presence and intention. Sterling claimed that the no weapons rule of the Phoenix Comicon didn't apply to him because he believed he really was the Punisher. Well alright then.
On FaceBook Live via io9 and a press conference later on, Frank thanked the cops present for preventing anything ugly happening at the Comicon:
You will start hearing stuff on social media. I'm fine. I'm okay. Love y'all. Even though it looks like things don't faze me, I refuse to have a situation tear me apart mentally. You gotta remember, things could always be worse. Things could've been worse. But it wasn't. You know, everyone is safe, things are okay, and it's a great thing.
The incident did result in some fallout for the rest of the convention, as weapons of any kind were forbidden from being allowed on the Phoenix Comicon grounds. A ban that applied to prop weapons, which many a cosplayer were unhappy with as some props help complete an outfit.
Last Updated: May 29, 2017