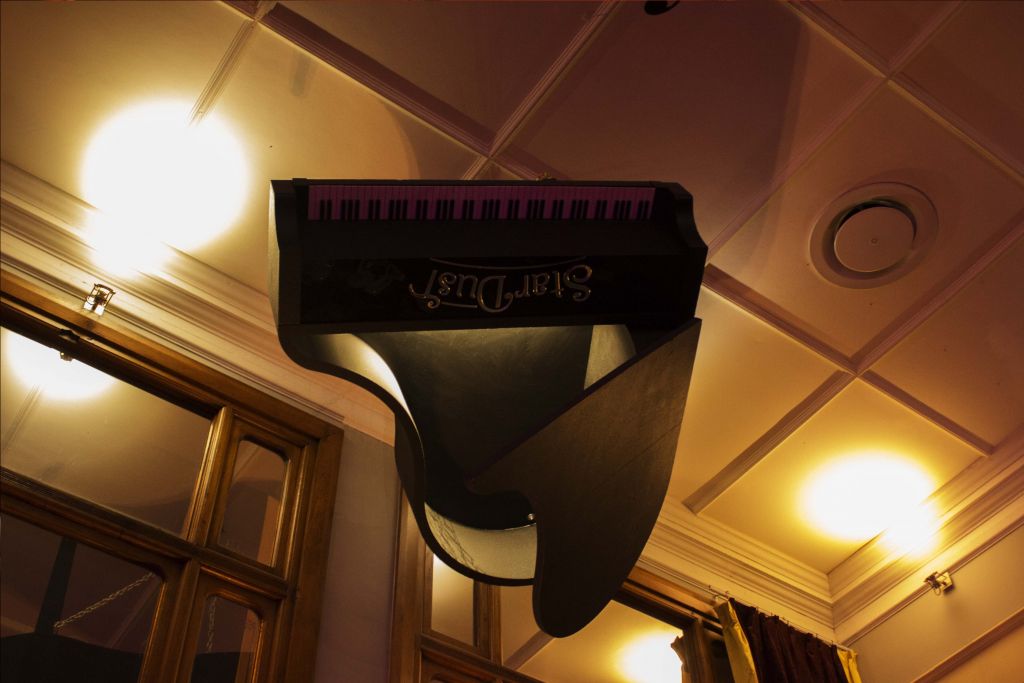 Since the days of Castles and Knights, food and entertainment have gone together like bread and butter. Bards, musicians, heck even the occasional good sacrifice of your enemies were considered a must to aid digestion. Well, thankfully some of those things have been lost to the aeons of time while others have been refined. The magic that you find at Star Dust has nothing to do with Merlin and everything to do with an evening of fine dinning, song, dance, and excellent food. And I do love my restaurants!
Star Dust's menu is a mix of Mediterranean and North African, so expect a lot of meats! There is an à la carte menu for those who don't want to share a dish or prefer something different but those can be slightly more expensive. We were encouraged to choose from the set menu – for reasons of ease I think for the waiter – and it was delightful. Succulent meats pinned on a skewer somehow seemed right in the setting. For the vegetarians, please don't worry! My friend had probably the best vegetarian platter that I've seen.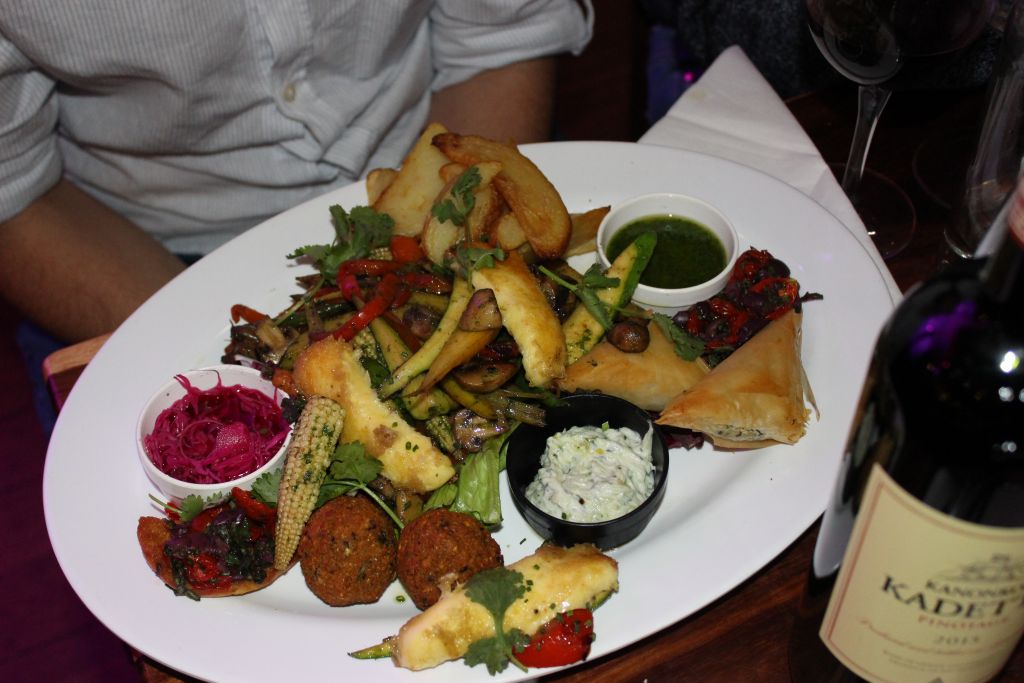 On arrival you will be guided to your table by your waiter who also happens to be the entertainment. The venue, which is located in Woodstock, is much larger than the premises it had before in Rondebosh – and packed to the brim with people running around. It definitely has a buzz even before the singing starts so it won't take you long to get into the mood! After we ordered our drinks our waiter explained the choices and suggested a menu that made sense to those at the table. If you want to go with the set menu though you need more than 8 people and it's R295 each. It sounds a lot, but that includes starters, main and a dessert that will blow your socks off (try the Crème brûlée!)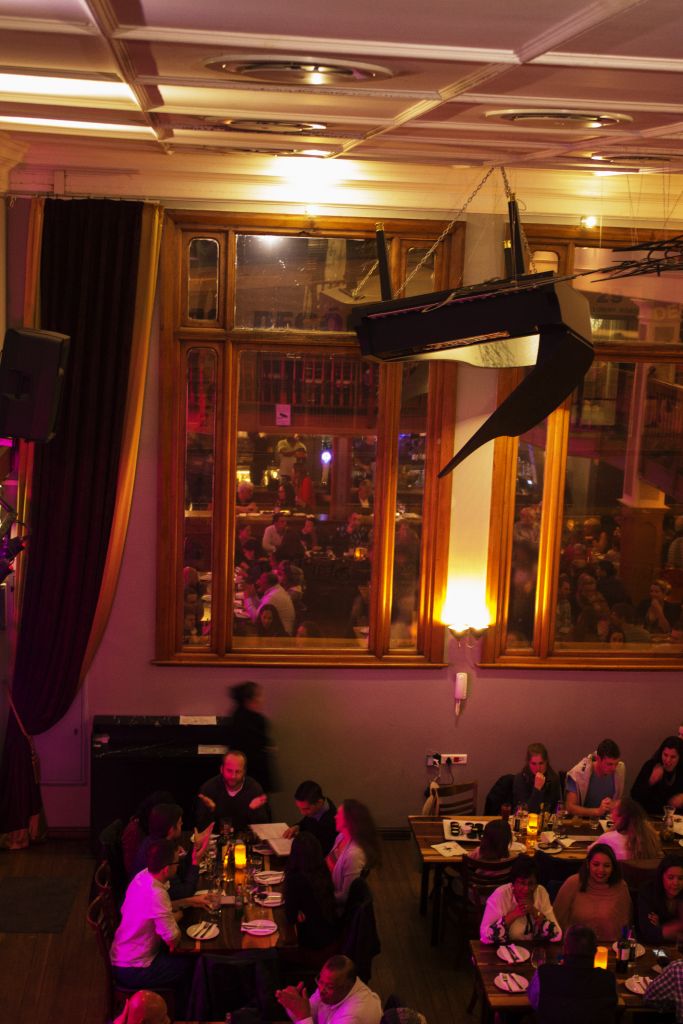 Once your order has been delivered to the kitchens your waiters take to the stage where the MC introduces them. I was very surprised at the talent on offer. These were not just students working for beer money, but many who excel in their chosen art form. One made it to the top 10 in Idols, others were already cutting their second albums and others had gigs in places as far afield as South Korea.
It's difficult to explain the voices on these kids but when you listen it certainly makes you question the choices you made in life (I was rather jealous of them!) They also mixed things up with a belly dance that will have most couples booking themselves into couples therapy the next day, which was magical. As the evening progressed people started to open up even more. I am sure it had nothing to do with the great selection of wines available.
One thing I was a little worried about at Star Dust was the 'forced' audience participation. Even though I am quite gregarious I don't like being dragged into acts; always felt if you wanted me to dance like a monkey you had better pay me. Luckily for me (and others I am sure) this was really limited – although that may have been because I was running around with a camera. If it was your birthday you were encouraged to get up on stage as a group while someone sang and danced a little jig for you, which was hysterical for the guys (one dropping to his knee and pretending to ask the singer to marry him while being obviously married himself). The singers also came out at on stage to serenade some poor soul, but I think she was getting married and thus deserved it.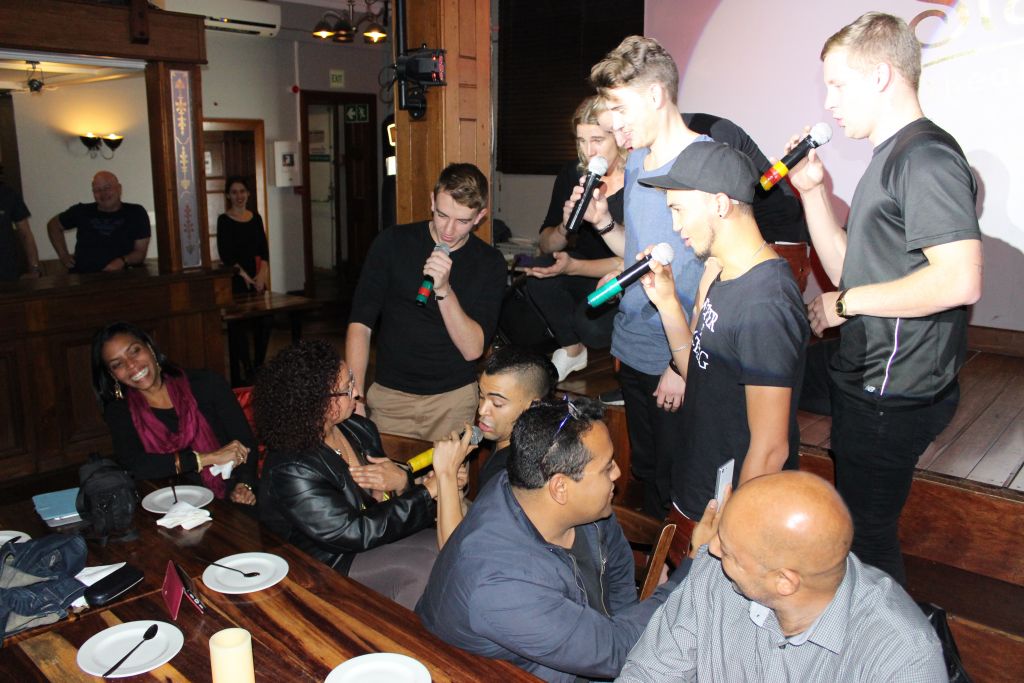 When we were first seated the waiter told us that the evening usually stretched on till 12am, sometimes a bit longer, and I didn't believe him. He was completely right of course. I was also told many tables had been reinforced so that people could stand up on them and dance, but not ALL of them. Asking my waiter which ones were was met with a grin and a quick shuffle to the kitchen. Dark man, dark!
Star Dust offers a breath of fresh air at a far more affordable price than somewhere that offers a similar evening out, like Madam Zingara for instance. The talent is really surprising and explains why they love their tagline 'The home of the Singing Waiter'. It's no wonder so many of their staff have gone on to bigger things.
I'd most definitely make a return trip to Star Dust. It's an evening of great fun, excellent food (even if you are a vegetarian) and for around R350 (including some wine) it won't break the bank.
Atmosphere: Although there were a few kids, this is more for adults. Not to mention if there were any more double entendres from the MC my ears would have caught fire.
Service: Medium to Slow. You are there to enjoy the music and atmosphere, so if you are starving have a snack before you get there. Our starters took just 15 minutes so you can probably hold out for that. The waiter was extremely friendly and could sing like a boss.
Food: Dead animal on a metal stick. What's not to love?
Notes: Book a week in advance (no, make that two). Also, try make a party of eight as it makes ordering a lot easier.
Address: 118 Sir Lowry Rd, Woodstock, Cape Town, 7925
Phone: 021 462 7777
The views and opinions expressed in this article are those of the author(s) and do not necessarily reflect the official policy or position of Critical Hit as an organisation.
Last Updated: May 17, 2017