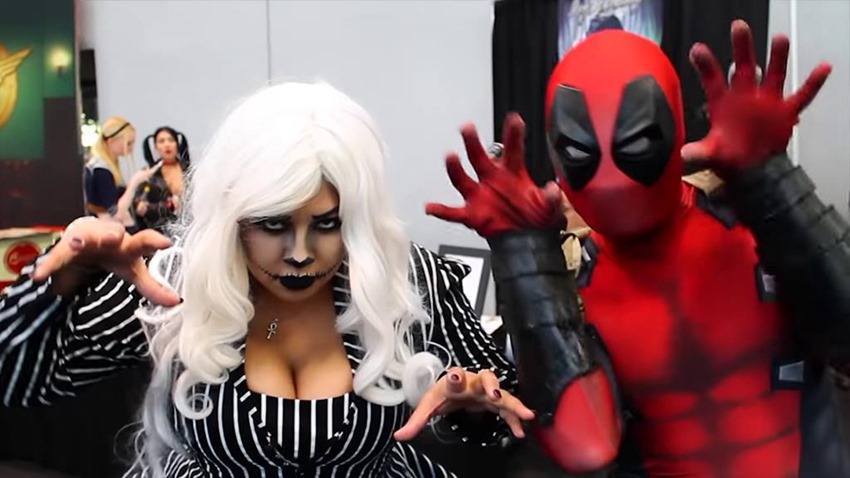 If you've been heavy into your cosplay this year, you no doubt breathed a sigh of relief when last weekend came to an end. On the local side, cosplayers around the country had a gauntlet of events to prepare for. ICON, Comic Con Africa and rAge 2018 were just a few of the events on the costuming calendar, with plenty of other conventions dotted around the year.
Internationally, the conventions that wouldn't bat an eyelid were even more numerous. From the San Diego Comic Con through to Dragon Con, cosplayers around the globe were racing to finish outfits and strut their stuff. Barring the upcoming BlizzCon in November, the year is pretty much wrapped up for the costume community.
Countless weekends spent sewing and stitching, pouring over reference material and stressing over a certain part not being right…it takes a toll on you, ya know? Personally, I like to think of the New York Comic Con as the final big event of the year. The Survivor Series of the cosplay calendar, New York Comic Con is a final push at greatness that draws in cosplayers from all manner of disciplines to shine bright on the stage and make new memories.
This year's cosplay was especially good, yet again. Here's a humorous look at it, from D Piddy:
If you're looking for something more technical, former Mythbuster Adam Savage's exhaustingly detailed ACES spacesuit is a masterpiece of engineering and design. Also, I am properly jealous of the air-cooled vest he has for that suit:
As crazy as this year has been…I'm already working on my 2019 costumes. It's an addiction man, one I can't stop myself from engaging in! What does next year hold for Critical Hit's resident cosplayers? I'm sure Noelle and Tracy will whip something amazing up, while I work on creating the perfect Spider-Punk battle jacket for one of my costumes. Yes, that's right, I'm switching comic book brands for a year, solely for the fact that I'm desperate to have one costume that allows me to sit down in it.
Although the moose-knuckle aspect of that suit might be horrifying. I'll see your horrified gazes, at next year's cons!
Last Updated: October 12, 2018