I was surprised by many things when I spawned a human, most of which I won't go in to. One of the hardest things, though, was trying to still go out and eat like a normal person. Sure, there is a Spur or similar such family chain restaurant in almost every shopping center, but the food is so middling, the atmosphere gets depressing and it sucks to only have those places as your options once kids arrive. However, restaurants are increasingly trying to cater to that unique audience of parents who like a good cup of coffee, high quality food and just so happen to have a tiny person along for the ride. State 5 is one such place, and it deserves your attention.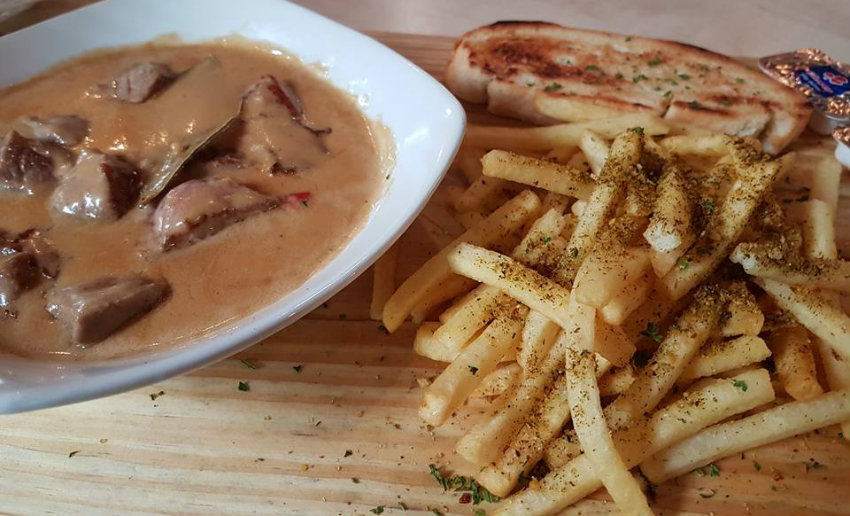 From the outside, you would have no idea that such a gem exists. Situated on Witkoppen between the Buzz and Fourways Mall, the restaurant and surrounding shops look more like a scrap yard or garden center than anything else. In fact, you can also go shopping for garden or braai supplies as well. State 5 is nestled in what's a called the Free Range center, a place focused on families and young children. There's a playground, child-minders and even a play group, hair salon and crafting area. That's right, you can pretty much let your kids run loose once you're through those gates (although obviously you'll still need to keep an eye on them to some extent). The play areas cater to children from a few months old up to bigger kids, so even if your little one can't run around just yet, they can enjoy themselves.
Once your kids are introduced to the child-minders, you can really enjoy yourself at State 5. They serve excellent coffees (including some delicious cold brew specialties), as well as craft beers. Their breakfasts are fresh and delicious; I'm always so pleased when a place can serve my poached egg soft and my bacon crisp instead of the other way around. They also have a kid's menu if you want to get your little one a plate of chips, some french toast fingers or an egg of their own.
Where State 5 really shines, though, is in the lunchtime fare. I had a birthday party there and they supplied fabulous platters with juicy skewers of meat, plump quiches and a nuanced meze platter. Going back another time, I had superb flatbreads that I could have eaten all day. Their best, though, was their Trinchado. They claim it as a specialty, and I had heard from others that it was quite possibly the best in Joburg. They didn't lie – it is creamy with just the right amount of heat with delectable, tender beef. It's served with chips and bread, and while I would have preferred an endless supply of flatbread, I mopped up all that sauce like a champion.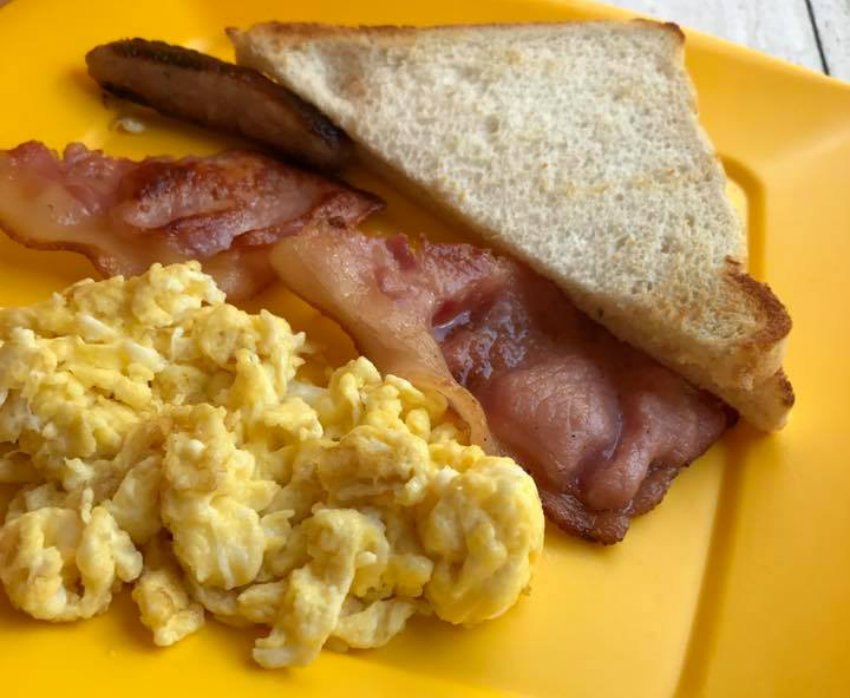 Complementing the excellent food is a wonderful atmosphere and impeccable service. The waiters are prompt and friendly, willing to accommodate any strange request that might come up. Need extra plastic plates for the kids? No problem! Want the food brought out at different times so that there's always a parent free to tend to random child-oriented needs that may arise? Of course. Add to that the fact that they always bring the food and drink so promptly, and it's a fantastic place to eat even if you didn't have children.
Parents should be aware that they don't always have the widest selection of beverage for kids, though. Additionally, if you don't have kids, you should at least prepare yourself to be surrounded by them as the little ones really can embrace that "free range" mentality there. However, if you are a parent who desperately needs a place to go where your kid can be taken care of, where you can get onto the free Wi-Fi and drink a real cup of coffee and eat a meal that is actually flavorful, well presented and of high quality, State 5 should definitely be on your list.
Atmosphere: Family friendly, clean and focused on the needs of kids and parents.
Service: Attentive, if a bit slow sometimes. The waiters and child minders are fantastic, but you may need to wait a bit longer for your breakfast. It's worth the wait, though.
Food: Excellent. Whether you go for a relaxing breakfast out, or indulge in their more impressive lunch-time fare, the food is top notch.
Contact Details:
Address – Free Range Lifestyle Centre, 42 Witkoppen Road, Corner Kingfisher Drive, Fourways
Phone – 010 5009826
Last Updated: February 20, 2017