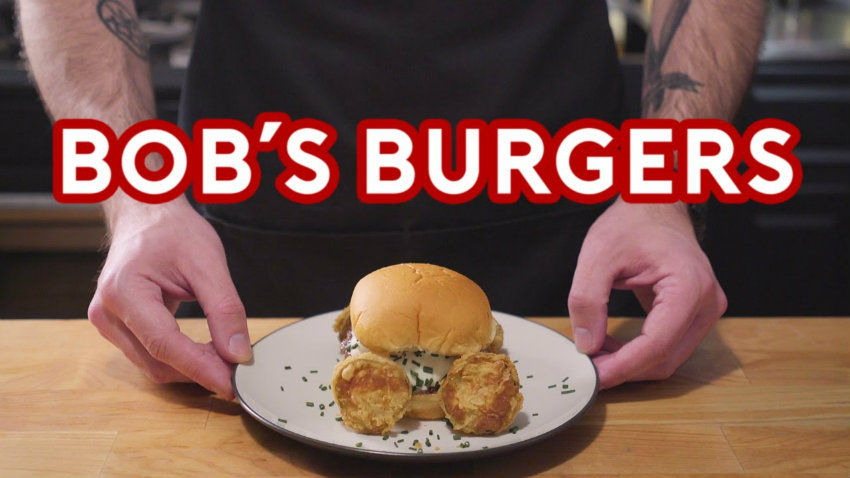 We have all been watching YouTube for many years now, right? Channels come and go, and it can be hard to find something worth watching. I used to not care too much, didn't subscribe to many channels – I'd jump on YouTube now and then, catch up on whatever I might have missed, and move on with my life. But since it's gotten easier to watch YouTube on my TV, I find I watch a whole lot more of it. I catch up on the American late night comedy shows, and I even use music playlists when we braai to play a mix of music in our entertainment area. I'm always on the look out for cool new channels, and this is one you should be watching.
Binging with Babish has the following description:
Binging with Babish is the realization of a young(ish) man's dream to combine his love of film and cooking, and to have some fun in the process. Join us each week as we recreate the foods you've always wanted to try in movies and television – and if you're not careful, you just might learn a thing or two.
The first video I saw from him was this one, recreating the ridiculous Eggs Woodhouse from Archer:
But it was this video showing off Ratatouille from the movie with the same name that made me subscribe:
To be honest, he already had me by using the Frasier intro music for his videos, but the content is great, too. Covering everything from Moonlight to Bob's Burgers, Goodfellas to Adventure Time, Babish recreates so many intriguing and delicious dishes. Plus, each recipe seems manageable and easy to follow with his videos.
Beyond the food, I love his visual styling. The kitchen looks clean and workable, even though it clearly is not the largest workspace, giving me hope that I can follow along even in my little kitchen. Plus, there is jut something so satisfying about the visual quality of each video along with his excellent voice work.
It's still a fairly new channel, so go catch up on the videos you've missed and then join me in anticipation for his next updates. Also, if you have money going spare, you can back his Patreon – please won't someone back him in my name so that I can suggest dishes and maybe even get a personal cooking lesson? Mainly, though, it's just a nice way to help him buy the ingredients needed to continue making such cool recipes. Let's hope he one day teaches us the secrets of BBQ with House of Cards. Or any of the incredible recipes from Hannibal… just not sure about how he can source those ingredients.
Last Updated: March 27, 2017