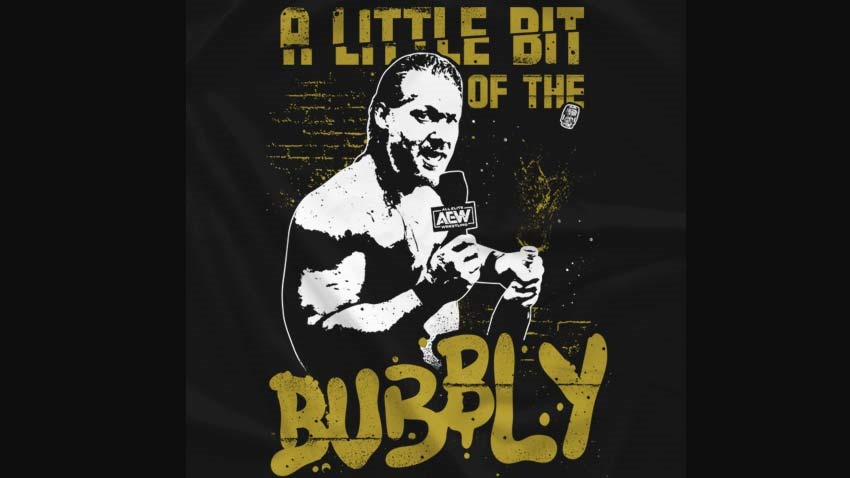 It's AEW All Out. The main event is raging, and a contest between titans is currently raging within the ring to see who'll be crowned as the first AEW champion. Hangman Page and Chris Jericho have just taken the bout beyond the breaking point, brawling inside the ring and out of it, with neither challenger able to overpower the other for long.
But after a hellacious ordeal, the tide began to turn as Page locked in the Dead Eye and caught Jericho in the pin. The ref counts, Jericho kicks out at two and fight raged on until long last, the ayatollah of rock 'n rolla could connect with the Judas Effect. One, two and three, and All Elite Wrestling had its champion. So how did Chris Jericho celebrate? The only way he knew how: By confirming that he has to live in a reality where he's surrounded by idiots and by easing that pain by partaking in a little bit of the bubbly.
A throwaway line from Jericho's post-match celebration, the renaissance man of sports entertainment may have just created one of the catchiest new memes of the year, as just about everybody wants to sample a little bit of bubbly right now:
I love meme culture. This being pro wrestling, it was just mere days until Jericho and AEW decided to use the meme to their advantage:
And from that one line, something beautiful has been born. For now, Jericho is and will continue to be AEW champion as the new rebel on the block prepares for a television debut that already has plenty of fans hot to trot with a little of the bubbly and a whole lot more.
Last Updated: September 6, 2019