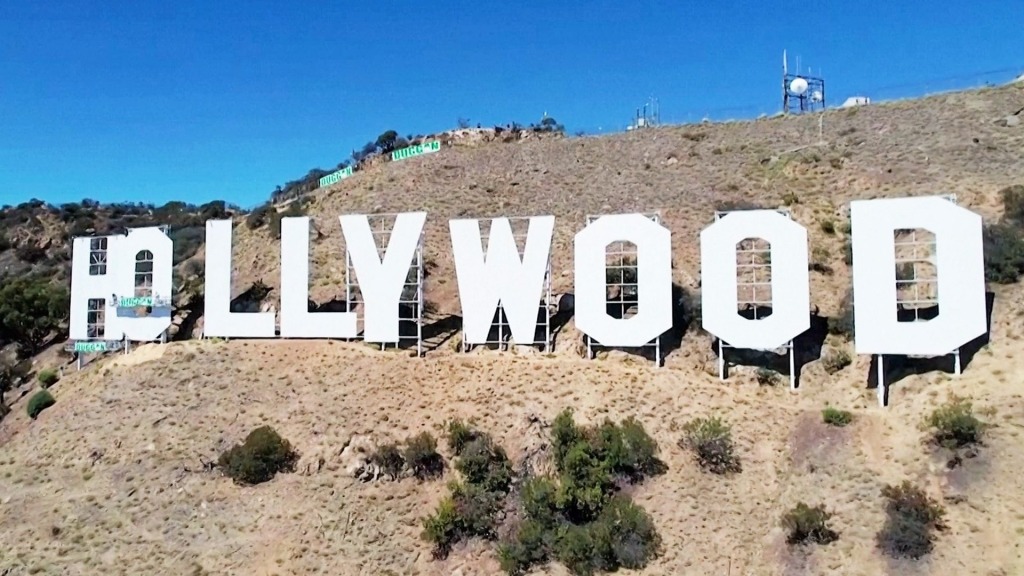 Hollywood is one of the most popular cities in the United States. It's home to many world-famous attractions, from the Hollywood Walk of Fame to Universal Studios and more. But one aspect that makes Hollywood so special and unique is its amazing culinary scene. Whether you're looking for a lively night out on the town or simply an exquisite dining experience, Hollywood has it all.
If you're planning a visit to LA, then make sure you check out these top five restaurants in Hollywood and find out why they are some of the best eateries in town!
1. The Barish 
The Barish Restaurant is a unique and exciting dining experience. With their incredibly diverse culinary menu and atmosphere, they aim to bring Italian flavors right into the heart of your neighborhood. Their selection of dishes draws influence from authentic Italian recipes, creating delicious flavors perfect for any occasion.
You'll love that The Barish has an old-world ambiance, but what really attracts people to this establishment is their pizzas, pasta, and steaks. You can enjoy a meal with family and friends in the hustle and bustle of the restaurant, or you can make private bookings for conferences and important meetings.
Check out The Barish's events calendar to see what the latest action is on the scene!
2. 25 Degrees 
25 Degrees is a unique diner-style restaurant located in Hollywood. It boasts an eclectic menu filled with traditional American comfort food that is sure to satisfy any appetite. Its menu features a variety of mouth-watering burgers, sandwiches, salads, and appetizers, as well as breakfast specialties like omelets or french toast.
The atmosphere of 25 Degrees is one of warmth and familiarity. Its rustic decor creates an inviting space where customers feel right at home. The staff is friendly and attentive, making sure each customer gets the attention they deserve during their stay.
The highlight of the restaurant is its famous gourmet burgers. They're fat and juicy patties sandwiched between two lightly toasted buns spread with culinary delights like caramelized onions and creamy blue cheese dressing.
Whether you're looking for a late-night snack after a night out partying or just want to enjoy quality time with friends over delicious meals and drinks without breaking the bank – 25 Degrees will have you covered! With its warm atmosphere and savory grub, this eatery promises enjoyable dining experiences every time you visit!
3. Off Vine 
Off Vine restaurant, located in the heart of Hollywood, is a renowned eatery that caters to a variety of culinary delights. The interior is warm and inviting, with rich mahogany restaurant furniture, of the stylish variety you can see here, and flickering candlelight creating an intimate atmosphere. The menu offers satisfying selections of steaks, seafood, pasta, handcrafted cocktails, and different wines to enjoy by the glass.
You can also enjoy your food on the garden patio or nestle up by the fireplace inside during winter. Off Vine in Hollywood is definitely a location that need not go unnoticed if you are looking for a delicious meal enjoyed in style or an upbeat night out on the town filled with live entertainment.
4. Bar Nineteen 12 
Bar Nineteen 12 is a sophisticated and stylish restaurant located on Sunset Boulevard. As soon as you step through the doors, you immediately get a sense of glamor and luxury, aided by the beautiful interior décor and stunning views of the city skyline.
What's more, Bar Nineteen 12 specializes in modern American fare with a touch of European flavors, creating unique dishes that are sure to tantalize your taste buds and ignite your senses.
The restaurant offers both an indoor and outdoor seating area so that guests can enjoy their meals or drinks alongside the panoramic view of Hollywood. Bar Nineteen 12 also serves up craft cocktails and an extensive selection of beers, wines, spirits, and other beverages that complement their exquisite food offerings.
Whether you're there for brunch with friends or a dinner date, it never disappoints!
5. The Highlight Room 
The Highlight Room is a modern American restaurant located on Selma Avenue, Hollywood, California (see Pinterest). The restaurant has an inviting and vibrant atmosphere, with exposed brick walls and wooden finishes that create a cozy dining experience.
The restaurant specializes in high-end seafood dishes using local, sustainable ingredients and seasonal produce. They offer a variety of shareable plates, as well as entrees prepared to order by their team of talented chefs who have years of experience in the industry.
Diners can make reservations ahead of time online or just walk in to be seated upon availability.
Final Thoughts
If you're a local, says Timeout, or simply visiting Hollywood, these top five restaurants should be the first on your list to visit!
Last Updated: April 5, 2023