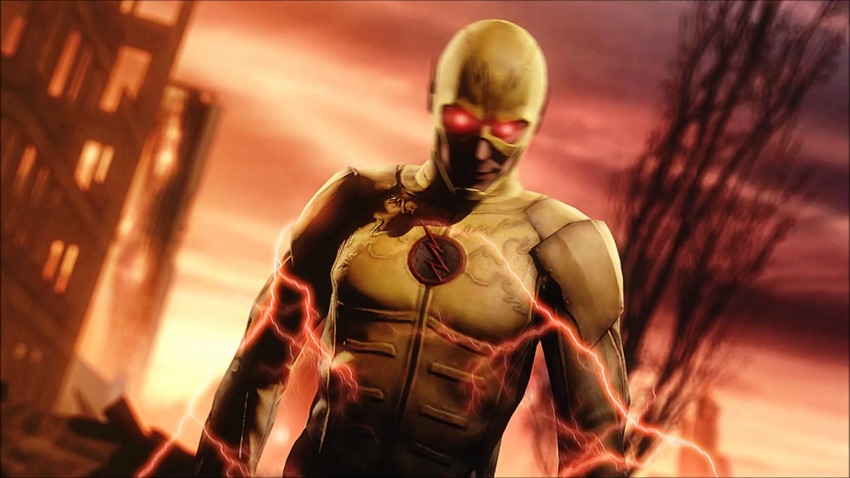 It's amazing what the right people can do with leather. Take a show like The Flash for example. When it originally popped on the air in 1990, it starred a Scarlet Speedster who took several design cues from Tim Burton's Batman movies. Wrapping actor John Wesley Shipp in what must have been an unbearably hot collection of latex muscles whose outer facade was designed to resemble classic stretchy leotard.
Credit where credit is due to Stan Winston studios, as that costume still looks phenomenal today. For the latest incarnation of the fastest man alive, The Flash relies on leather. Lots of it and I love what costume designer Colleen Atwood and her team has produced. Barry Allen's outfit looks great in motion and is iconic.
Which is why I dig the Reverse-Flash outfit so much. It's just so sinister, even with its garish colour scheme. Something that yellow should not work on the flatscreen and yet it bucks the odds and somehow does. Now minus a lightning storm bathed in particle accelerator radiation hitting a collection of the right amount of chemicals and dousing me with a connection the Speed Force, I probably won't be the fastest man alive…ever. Nor will I ever manage to figure out how to use Tachyon particles to replicate that speed.
What I can do however, is at least look the part, while riding a motorcycle. Take a look at what UD Replicas has whipped up for anyone who has a need for speed:
The price tag on functional and protective motorcycle leathers that look the part? Hefty. Quality costs, and this gear from UD Replicas will run you a price tag of $1374 for the full set of pants, gloves, boots and the jacket. Minus shipping and taxes of course. And that connection the Speed Force AKA a Suzuki Bandit 400.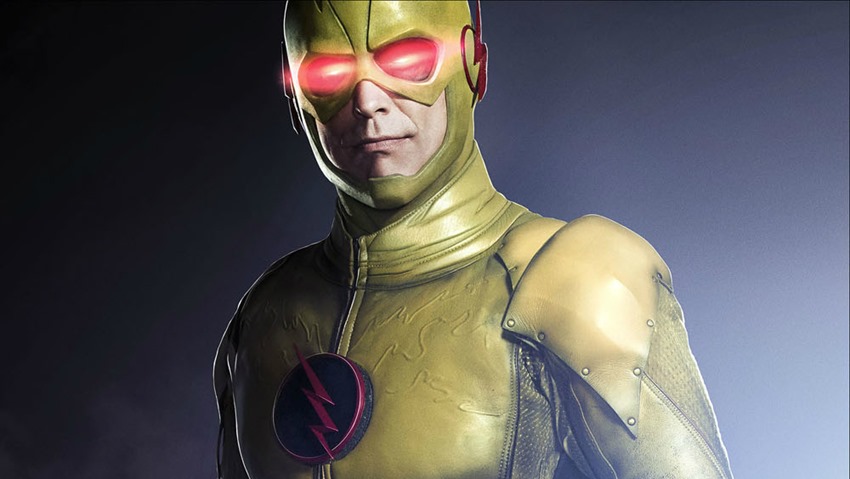 Last Updated: September 28, 2017