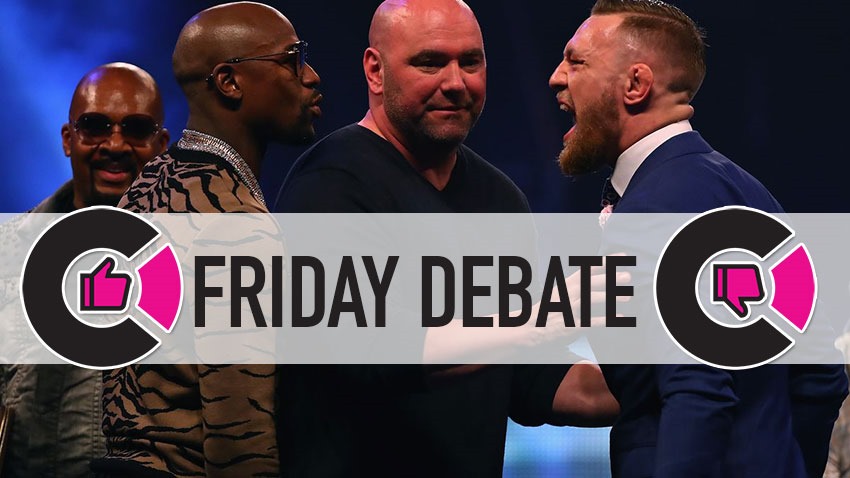 Ladies and gentlemen, in the blue corner we have an undefeated champ! A boxer with more KOs than common sense, Floyd…MAYWEATHER! In the red corner, we have the MMA superstar, an equally impressive Irish spectacle known across the globe as Conor "tiny nipples" McGregor! So for the millions watching at home and for the thousands in attendance…LET'S GET READY TO WATCH THESE TWO BRAIN DAMAGE EACH OTHER! QUICK LEFT! GIMMER YER BELT!
Yup, walk into anyone wearing a Tapout T-shirt or slurping some of that strawberry caffeine piss known as Monster Energy and they'll be all giddy with excitement for this weekend. Floyd Mayweather! Connor McGregor! Once in a lifetime, never again! Can MMA defeat pure boxing?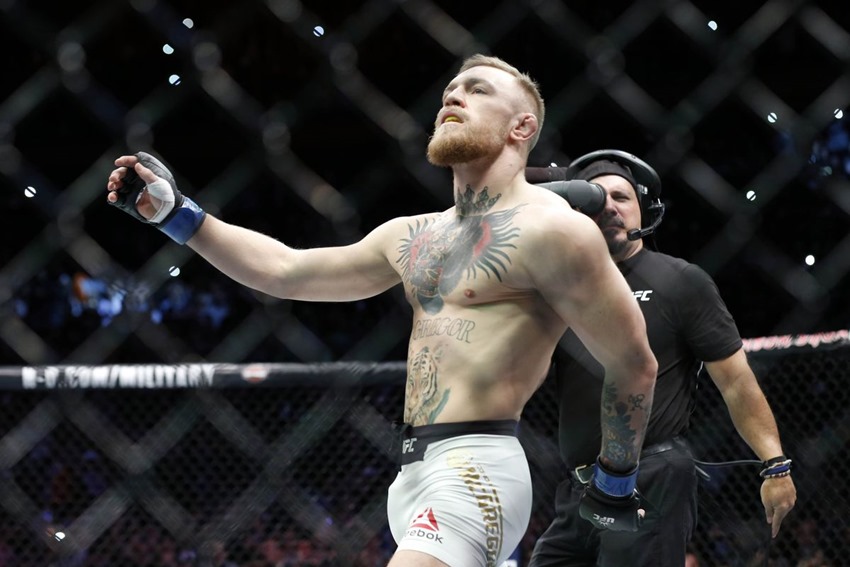 Listen, I love a good scrap as much as anyone does. There's no denying the godlike talent that these two pugilists possess, whose records in the ring speak for themselves. It's just…they're kind of sh*t people aren't they? These are fighters whose lives outside of the ring have been fraught with controversy. Mayweather served time in jail for allegedly assaulting his former wife, girls in a nightclub and who knows how many other people who happen to have an X chromosome.
Then there's McGregor, whose entire persona seems to be that of being the anti-Christ of sportsmanship and whose sheer arrogance hobbled several UFC divisions as he stubbornly refused to follow any rules. McGregor may have made big claims that he somehow always managed to back up with actual success, but he's still the man who left the lightweight and featherweight divisions of that MMA organisation in a shambles as he refused to grant title shots so that he could pursue his own naked ambitions.
Dana White needs to make a plan and strip him of that damn Lightweight championship belt already.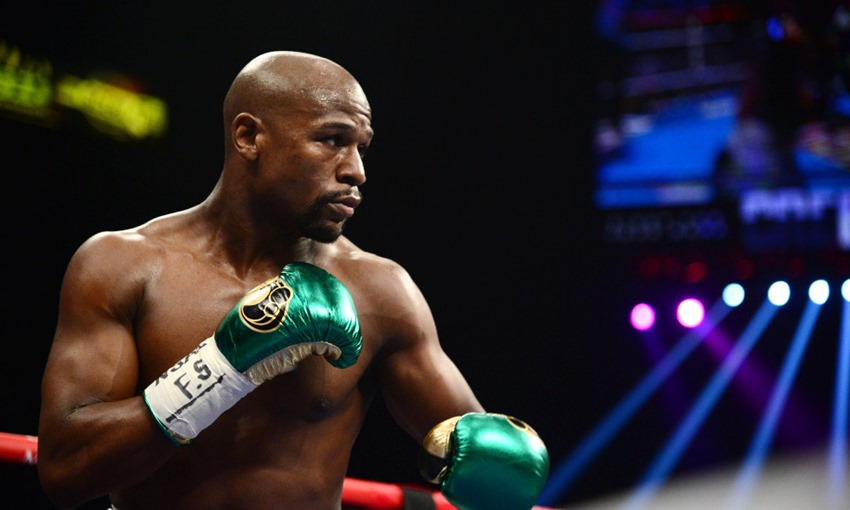 You want to look at this fight in terms of pure athleticism. A meeting of disciplines and style, of technique and raw cunning. But in a world where athletes personas go hand in hand with their in-ring action, it's kind of impossible to separate the two. Every great fight has revolved around a hero and a villain clashing. Sonny Liston and Mike Tyson were impressive foes against the likes of boxing heroes such as Jack Dempsey and Lennox Lewis.
In an industry where the natural showmanship of American sports entertainment is on display, it's hard to pick a side when both competitors are wearing black hats as they laugh all the way to the bank. Whoever wins, everyone else loses as McGregor and Mayweather cash in one hell of a payday. The best case scenario is that both turds will clobber each other into simultaneous comas.
That being said, what's your prediction for the upcoming tumble that's not so humble?
The views and opinions expressed in this article are those of the author(s) and do not necessarily reflect the official policy or position of Critical Hit as an organisation.
Last Updated: August 25, 2017