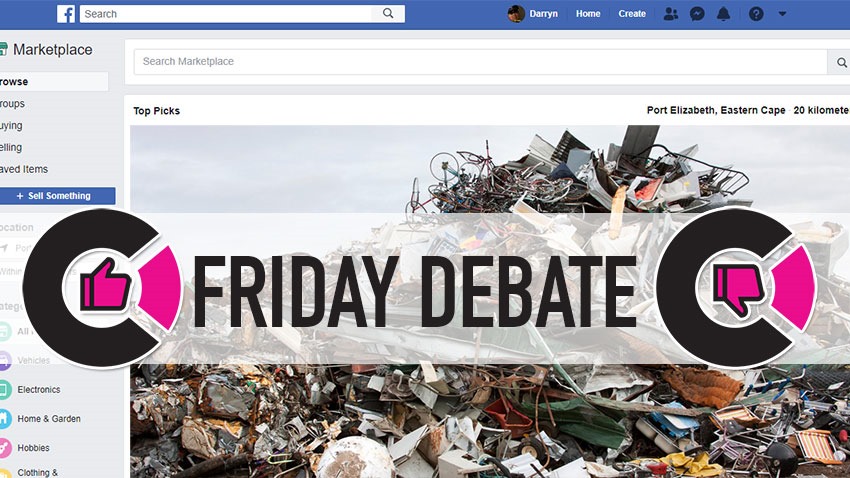 Move aside Gumtree! Stand back OLX, because Facebook's marketplace is here and it's kind of…really damn good actually. Much like anything else online where you're given a chance to prove the old adage of one man's junk being another man's treasure, the Facebook marketplace is a hive of activity that features daily listings of crap that nobody wants.
Some of it is good though! Secondhand cars, used furniture in good nick and various smartphones can be found if you don't mind paying a few bucks for pre-loved goods. Meanwhile, provided that you aren't completely cuckoo in the brain and now how your material items depreciate in value after you've bought them, it's easy to make a quick buck on the platform.
With that being said, it seems that some people are keen to list everything and anything on the FB marketplace. A rotting palm tree that you have to pay to remove and take away? Sure! A half-eaten plate of food? You betcha! An old bed mattress that will probably emit an explosion of light similar to that of the Sirius star if you shine a black light on it and uncover an ocean of "fluids"? Yes, these things actually exist.
Perusing the FB marketplace has actually become a hobby of mine lately, as I'm fascinated with the items listed that people consider to actually be worth a few Randelas. You can't blame a guy for trying, but some of those listings defy conventional belief. The catch here, is that I'm only seeing adverts for stuff in my neck of the woods. I know that Port Elizabeth is South Africa's cousin that never gets talked about in polite company, but that madness extends far beyond the borders of this metropolitan armpit.
So tell me, what mental listings have you seen on Facebook? Am I the mad one for turning this into a game that functions as Top Trumps for garbage? Let us know below and better yet, show us some great examples if you can.
The views and opinions expressed in this article are those of the author(s) and do not necessarily reflect the official policy or position of Critical Hit as an organisation.
Last Updated: June 28, 2019