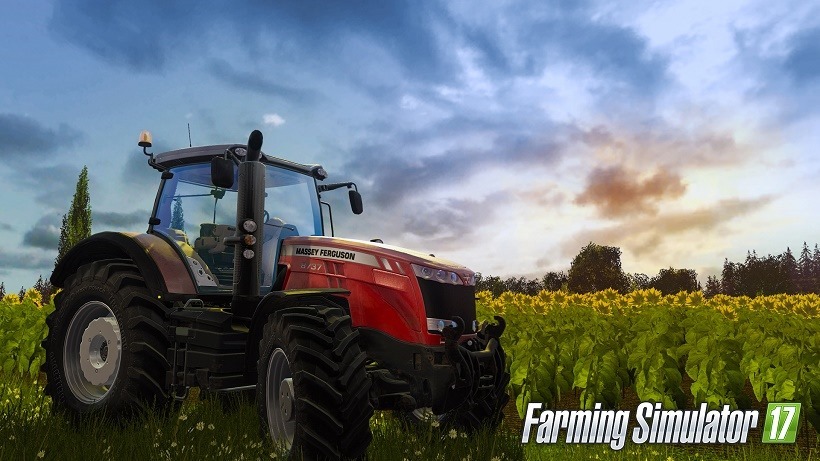 Today started out normal enough. I woke up, came to work, and had Geoff threatening to murder me if I didn't have all my news written five minutes ago. You know, just standard life or death stuff. But then I decided to check my email, and things brightened up significantly.
What's that? A press release announcing the latest edition of that game that every wannabe (or actual) farmer adores? Yes, yes it is!
Giants Software and Focus Home Interactive are pleased to announce today the continuation of their partnership for the release of Farming Simulator 17, arriving simultaneously on PC and consoles at the end of 2016. The game will be introduced for the first time during the What's Next of Focus Home Interactive press event organised in Paris, where journalists across the world can discover all upcoming titles released by Focus. There, they can also meet the developers of Farming Simulator 17 and discover some of the brand new features added to Giants Software's upcoming game.
Grab your pitchforks – Farming Simulator is coming back baby! Remember how much fun I had with the last edition?
Farming Simulator has a long way to go if it is to be enjoyed by the typical gamer. Lack of proper tutorials, glaring AI problems, and a long grind make it nearly unbearable – at least to those who have zero interest in farming. For those who appreciate agriculture however, Farming Simulator 15 does exactly what it says on the box, and they will likely enjoy the product.
Yeah, I hated it. That mostly boiled down to personal preference though. There were some bugs, yes, but otherwise the game simulated farm life perfectly. VRRRRRRRRRRRRRRRRRRRRRRRRRRRRRRRRRRRRRRRRRRRRR!
Fans have a lot to look forward to. What new features will we see implemented in Farming Simulator 17? Will it actually be possible to grow cabbages this time around?
We'll have to wait until the end of 2016 to find out. I'm grateful, because I now have ample time to fake my death so Geoff doesn't get me to review the game. I nominate the other Portuguese co-worker – let's see if his farming skills are up to scratch!
Last Updated: February 22, 2016