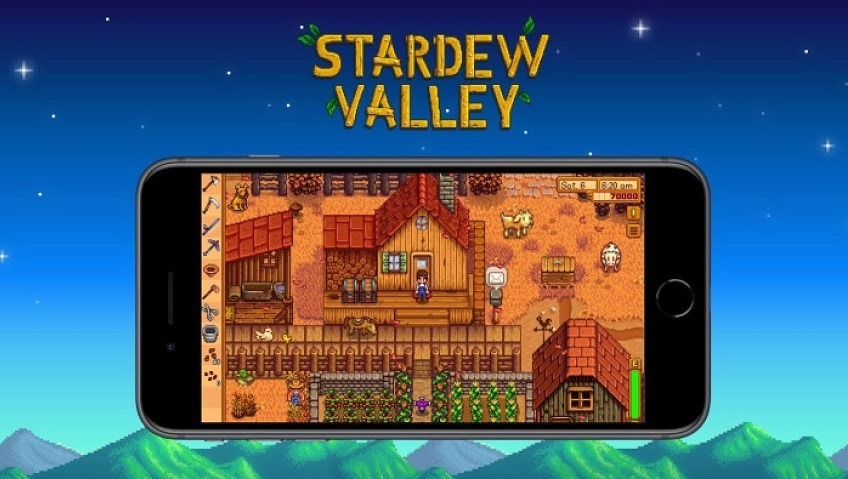 If you've ever wanted to feel the stress of owning your own farm, running it into profit and not passing out from exhaustion, then Stardew Valley is for you. It removes all the physical work you'd need to actually do that in real life, and replaces it with a whimsical setting, colourful visual and a pet of your choice. You'll have to grow crops according to seasons and villager needs, expand your property, and perhaps even find love. And soon, you'll be able to do all that on the go too.
Stardew Valley has been a massively successful independent project since it launched on PC years ago, finding its way to consoles and recently Nintendo Switch. But even with Nintendo's console being more mobile than any other supported, it still can't fit in your pocket. Stardew Valley on iOS (and eventually on Android) will let you live that dream. Now you never have to leave your farm, and perhaps spend less time obsessing over Twitter while you need to kill a few minutes waiting in a doctor's room.
Stardew Valley on a touchscreen initially sounds like an impossible task, but the game has been reworked substantially to incorporate easy to use controls for getting around and tending to your crops. You can see hints of that in the gameplay above, which shows a taskbar on the side with all your tools at the touch of your finger. It's not clear how you'll be making your way around its world, but it's a world that is otherwise uncompromised. This is the full Stardew Valley experience, without any obtrusive in-app purchases, and all the stories and crops you've probably already seen.
You won't, however, have support for multiplayer, and it seems only PC players will be able to import their existing farms over to mobile for now. But it's an enticing offer for just $7, and it's out on October 24th.
Last Updated: October 11, 2018