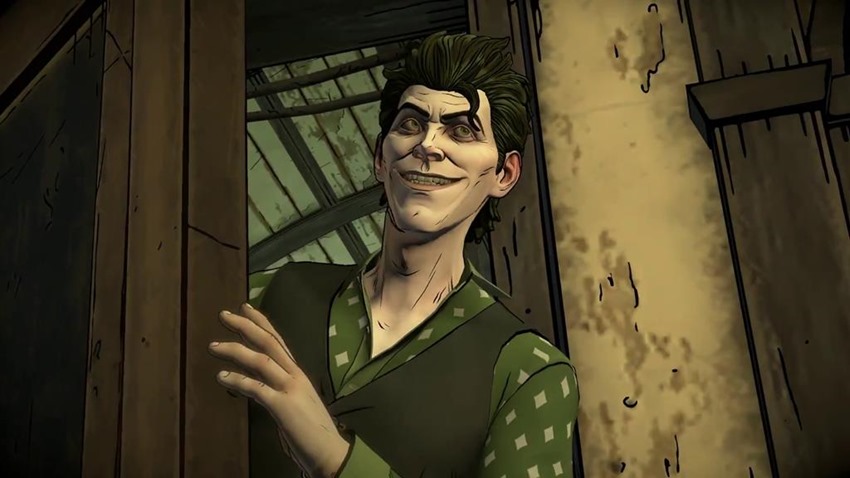 Telltale has already proven that anything can and will go in their divergent take on the Batman and his supporting cast, thanks to a stellar first season of their episodic adventure series starring the dark knight. With a second season currently underway, that attempt to F5 the Bat-mythos with refreshing ideas that stray far from the path of the traditional comic book source material, sometimes has the momentum of a sledgehammer when it hits a player.
Nowhere is that seen more, than in the spotlight that John Doe has stepped into in recent episodes. While Episode 3 of The Enemy Within suffers from middle-child syndrome, an uneven balance of action against intrigue and a few less than subtle moments, it still manages to succeed in its quest to make players feel responsible for the nemesis that they're going to give birth to.
A maniacal laugh (MANIACAL LAUGH), green hair and a penchant for mischief makes John Doe a fascinating character, but he's on an unavoidable journey towards becoming the Joker that is simply fascinating to watch unfold. Partly because as Bruce Wayne's best bro, this is one origin that you can't help but be emotionally invested in.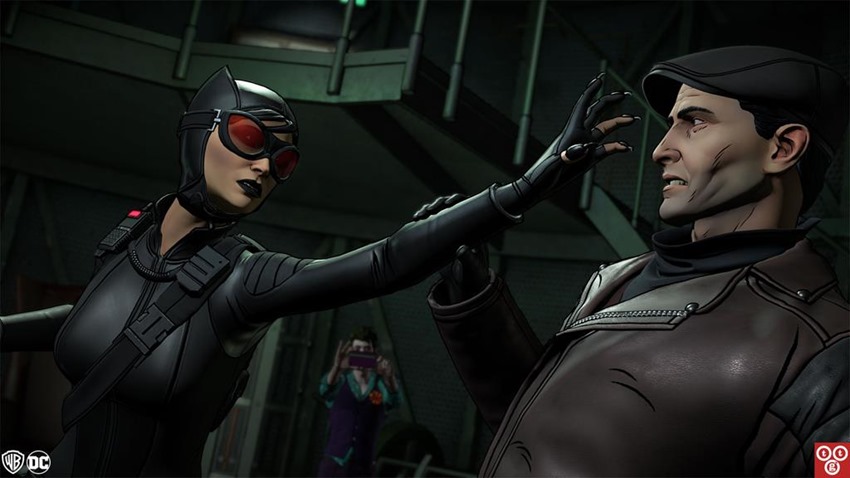 Part of the charm comes from the fact that John is surprisingly likable. For a character who is teetering on the edge of becoming the iconic clown prince of crime, a homicidal maniac with an obsession for Gotham's infamous vigilante, John's quirks and habits easily make him a character that you can't help but find sympathetic.
He's not a supervillain yet. He's essentially a groupie in the organisation known as the Pact, that includes the likes of Bane, Mr Freeze and the most lethal incarnation of Harley Quinn to date. She's the dominant half of that power-couple, a dangerous criminal who can physically and mentally dismantle anyone around her and doesn't take any sass from underlings.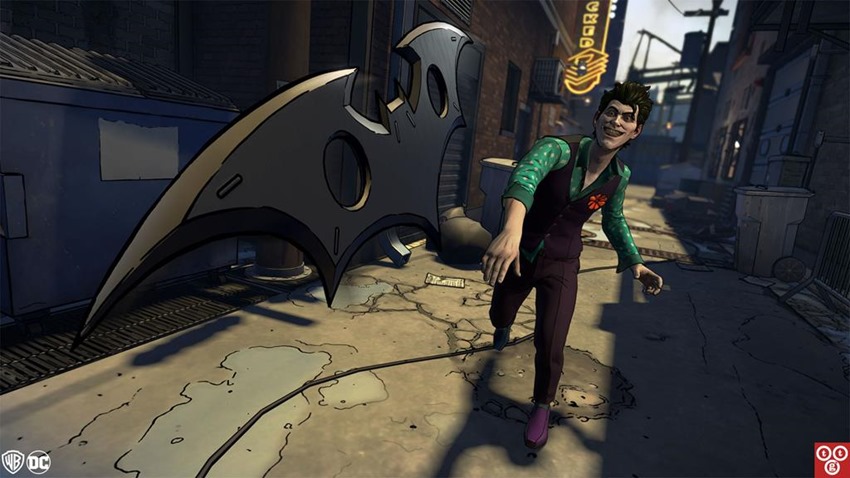 In comparison, she's the kind of rogue that John dreams of being one day. Unless you can convince him otherwise that is. In a more subdued episode, it's John who you have to really worry about. He may find crime and conflict hilarious, but he's not yet ready to act on his darker impulses…yet. There's a growing tension beneath that chalk-white skin, a giggle that is struggling to be suppressed as this beta version of the Joker slowly starts showing more subtle signs of a vicious streak that is just waiting to explode in a cacophony of mayhem and chaos.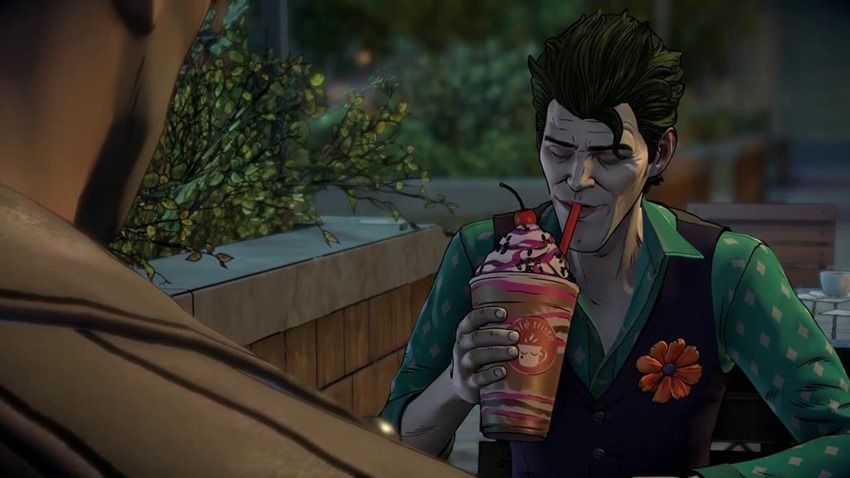 Gripping stuff, especially in those interactions where you can see Bruce Wayne and Batman's interactions having an effect on the character for better and for worse. For a character who works best as an enigma, it's that detailed exploration of the psyche of John Doe that makes for the freshest and best incarnation of the Joker. A paradox, but one that suits this character perfectly amidst the dangerous game of secrets and lies that Bruce Wayne finds himself caught up in.
Last Updated: November 28, 2017
Telltale's Batman: The Enemy Within Episode 3

A slower episode that sacrifices action for more character development, Telltale's Batman game is shaping up to not only redefine the dark knight but also his greatest nemesis as Bruce Wayne finds himself caught up in a dangerous game.

Telltale's Batman: The Enemy Within Episode 3 was reviewed on PC