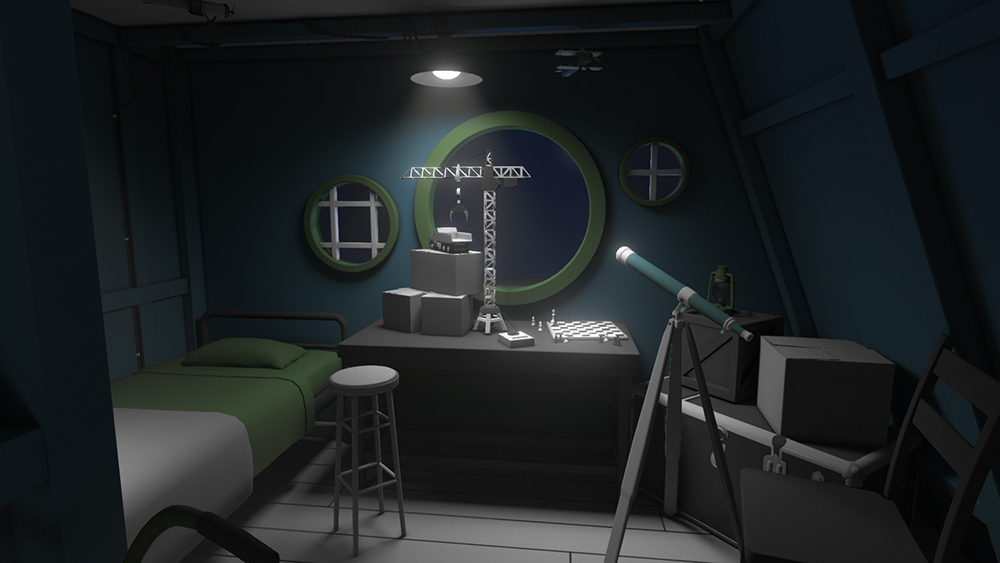 I honestly cannot recall what drew my attention to Discolored. Maybe it popped up in a feed somewhere or maybe it was a bored bout of browsing the Steam store. Whatever, the point is that the moment I saw the trailer, I had to play it. The smooth motion of the camera panning through interesting-looking rooms. The monochromatic environment pierced by eye-popping neon shades of blue, red and green. Even the soundtrack, Gaze by Moux, sets up a very calming, yet very mysterious mood.
So, I've waited. And many months later, I get to talk about it now.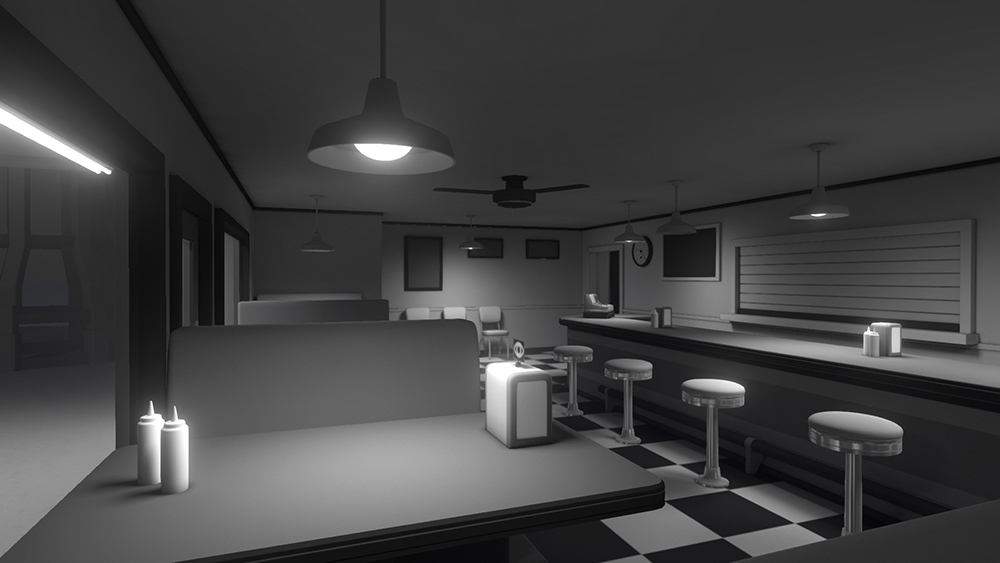 Discolored comes to us from California-based artist, Jason Godbey. According to his bio, he's been working in digital since 2003 and works as an environment and lighting artist on a number of projects. This is his second game, his first being a point-and-click adventure called The Search. There are definitive similarities between the two titles but the biggest evolution has been the jump to a 3D open world, and a complete change in aesthetic.
You are an unseen, unnamed agent working for an unknown, unfathomable organization. Armed with nothing but a viewfinder, you travel to a road-side diner that is devoid of colour. And I don't mean that in a character kind of way, the world is literally black and white. It's your job to find out why that is, and how to get things back to normal.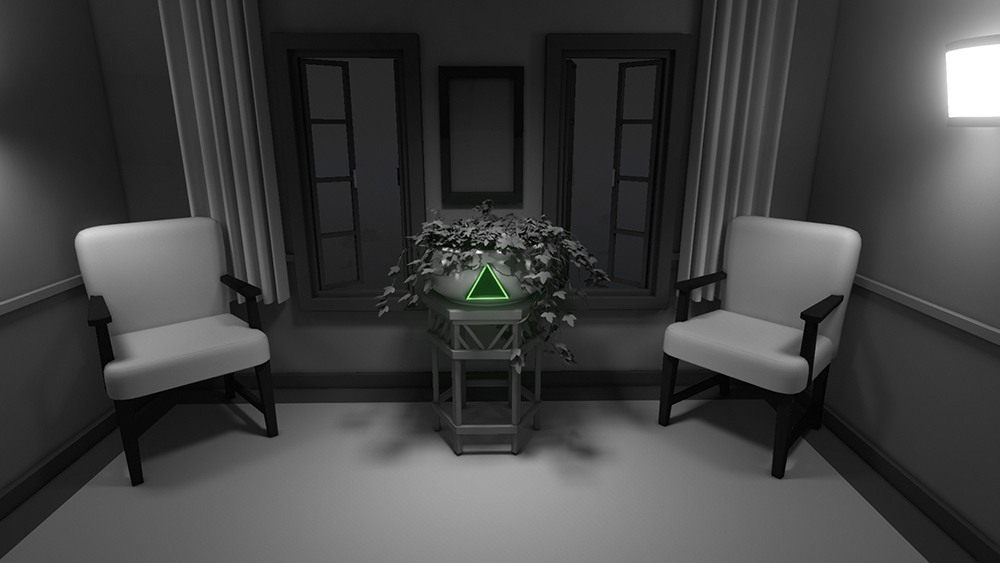 Glancing through the initial Steam reviews, one player actually hit the hammer on the nail. Discolored deploys an atmosphere and "story" not unlike Welcome to Nght Vale, but with much less menace. In fact, the popular podcast makes a symbolic cameo throughout the course of the game. Don't worry, blink and you won't miss it. But surrounding that is a short and pleasant experience filled with mystery and intrigue.
The visuals in Discolored are lovely to look at. The monochromacity of the game makes the solid colours that appear stand out vibrantly. Each time a new one is discovered, the environment takes on a new shade and remains interesting to look at. The diner is a time capsule of 1960s Americana with tasteful décor. Simple yet elegant. There are a few elements that stand out in the immediate setting whose existence raises questions (for instance, what is the purpose of that lookout platform?), but nothing that's distracting. Everything that the player can interact has a purpose and is essential for solving the mystery of this place.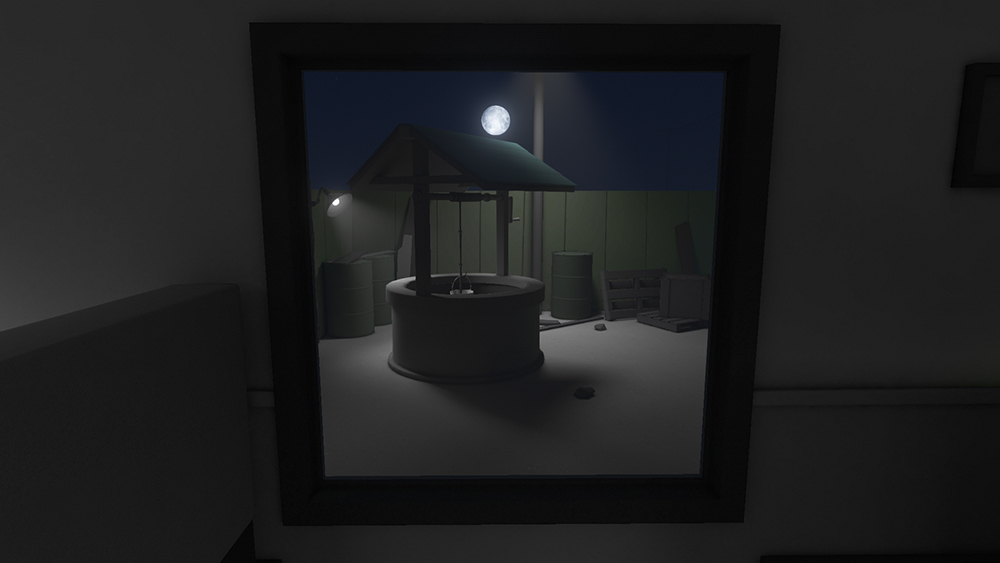 That said, it does make this a relatively easy puzzle to solve. The biggest crit to give is that it's all over too soon by way difficulty and overall length. You can even turn on Hint Hotspots which really is overkill. Part of the allure of Discolored is the experience of organic discovery. Just finding, feeling your way about the place is the way to go. Because of that, if you do end up playing this game, DO NOT watch the trailers. A huge portion of the mystery is given away and it is way more fun to go into this fun little game blind. The ending does bait a continuation to the story (that's not to say you're left unsatisfied), but no harm and no foul if Mr Godbey decides not to continue it and looks to other endeavours. This game is great as is and I highly recommend dedicating an hour or two for it.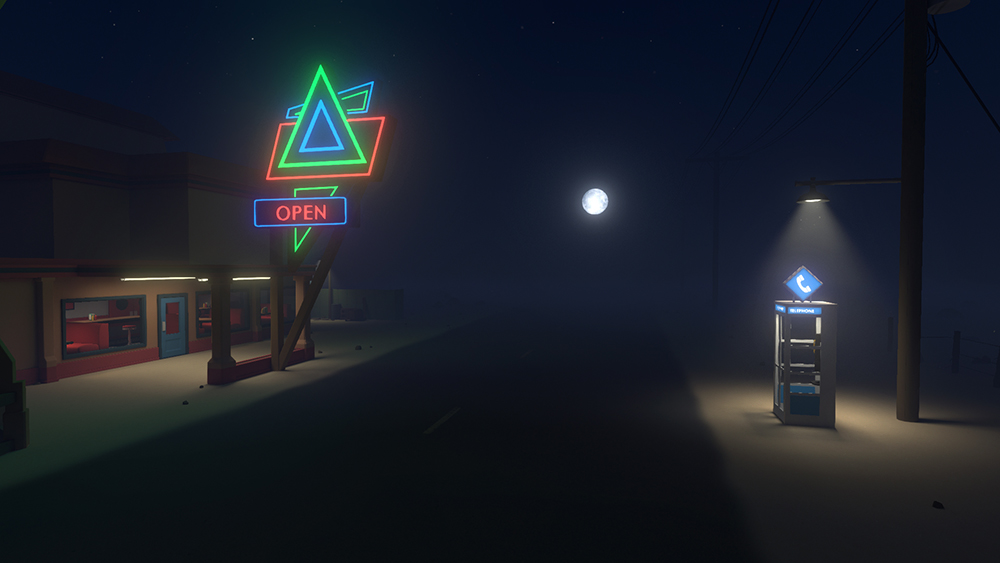 Not much of a critical review, but I really appreciate Discolored. It's a game that I got really excited about. Not to say I'm not keen for and enjoyed all the other games that I've played throughout this year (with some sporadic exceptions), but in the way that some upcoming titles can stoke emotions and rise above others in anticipation and excitement, this one did it for me.
Last Updated: November 14, 2019
Discolored

Despite its length and level of difficulty, Discolored is a short and sweet exercise in atmosphere and puzzle solving. Two hours of clever ideas and gorgeous visuals.

Discolored was reviewed on PC