Two years ago, I wrote a glowing review for Farming Simulator 2017, and at the time, I thought the game pushed the limits of what we could expect from a farming simulator on a console. That is, of course, until I was recently forced to dust off my K-way denim coveralls, wide brim farmer's hat and manly beard for the chance to plough through Giants Software's latest entry into the farming simulation genre, Farming Simulator 2019. It made me realise that I may have jumped the gun (back in 2016) because clearly, the current version is the definitive farming experience.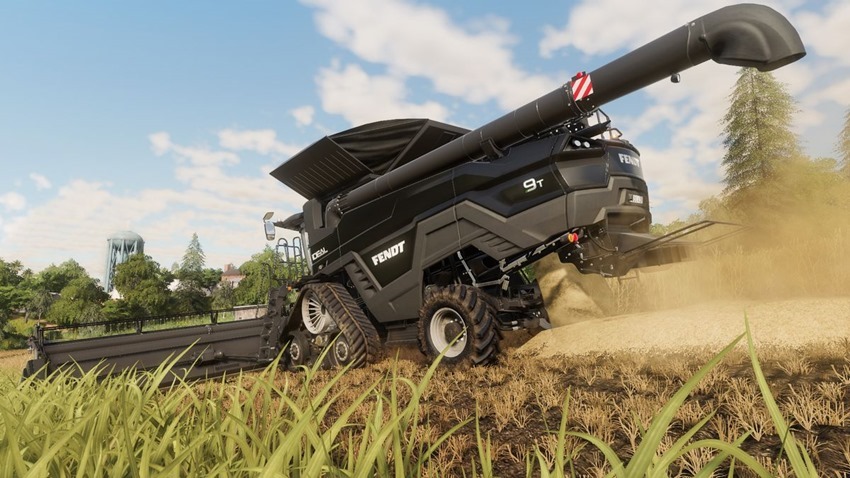 In hindsight, it's funny to think that my first copy of Giants Software's farming sim was an impulse buy. I won't bore you with the details, but let's just say, "curiosity got the better of me, and I couldn't resist the idea of a serious farming simulator or a great Steam sale". But boy did the game deliver on all its promises. Fast forward, a decade, and it's still a game series that surprises me with each new iteration. It's one of those rare game franchises where the developers are actively challenging themselves by adding more content and value to their game – while still managing to keep the core gameplay mechanics intact.
There is still a steep learning curve associated with Farming Simulator 2019, however, this year's version comes with three distinct career modes: "New Farmer", "Farm-Manager" and "Start from Scratch". "New Farmer" is the perfect mode to get started and learn the ropes. You start off with a small farm, a few vehicles and handy tutorials to help you along. The second mode, "Farm Manager" starts you off with a substantial bank balance and the freedom to choose your land, lease or buy your equipment and start ploughing, building or breeding. The final career mode leaves you scrambling with limited funds, plenty of angst and a brutal in-game economy that will leave you biting your nails and vowing to sell the family farm for a life in the city. On the other hand, there's also a multiplayer mode where you can build and manage a farm with your friends (although it does involve renting a server).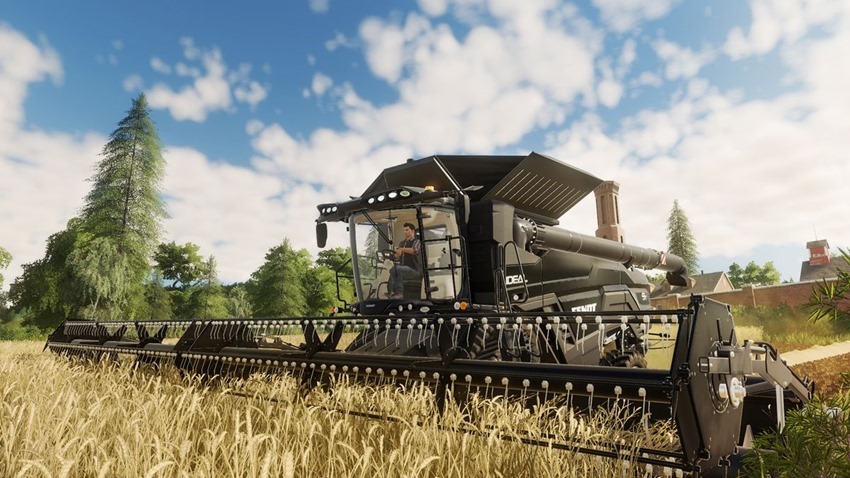 One of the new additions to Farming Simulator 2019 is the expanded character creator. In previous games, you could make subtle changes to your character's appearance, however this year your options for customisation have been expanded considerably. You can choose your farmer's gender, their hairstyle, skin tone and even the colour of their flannel shirt. While I love a comfortable flannel shirt, what really excited me, was the addition of new and exciting farming activities. Previously (in Farming Simulator 2017), you were given the option to try your hand at forestry or you could become a livestock farmer. You were given the tools to breed cattle, sheep, chickens and pigs (instead of spending all your hours harvesting wheat, cotton or maize). In the latest game, horses are added to the ever-growing list of livestock, and yes…, you can train, breed and even ride your horses on your farm and around the small town.
Of course, new farming activities mean new agricultural tools and equipment, and this is where Farming Simulator 2019 truly shines. The game features more than 300 vehicles and accompanying equipment from famous international agricultural brands like New Holland, Massey Ferguson and even John Deere. Although, even as a long-time fan of the series, the sheer amount of equipment or tool combinations can be very overwhelming. Fortunately, there is a handy tutorial system to guide you in the right direction, and if you're struggling to keep your harvester, fertilizer or plough machine in a straight line, you can easily hire a temporary worker to take over your duties while you try your hand at something else on your farm, or to attempt one of the many missions in the game world. I would have preferred being allowed to hire workers for your farm, negotiating their salaries and being able to set their work rosters (but hopefully this will come in a future version of this game).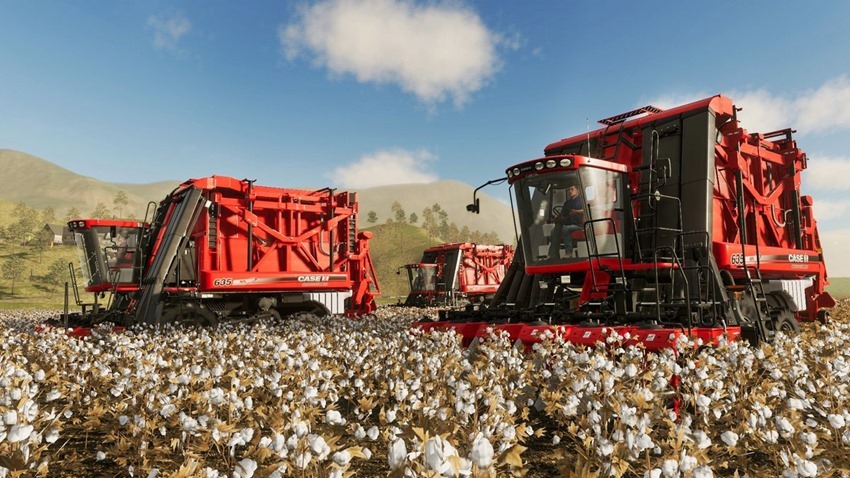 The visuals have improved considerably from Farming Simulator 2017. However, I still feel this is the weakest part of the game. For the most part, the game looks stunning. I can't fault the detailed models of the agricultural tools and vehicles. I suppose this is one of the few times in my life where you'll hear me say "that tractor looks absolutely stunning and shows incredible detail" or "the animation on that unfolding harvester was mesmerising". Both statements would be true, and this gaming series has given me a strange appreciation for farming equipment, however, the animation and detail on non-farming vehicles (like cars on the road) are a little lacklustre.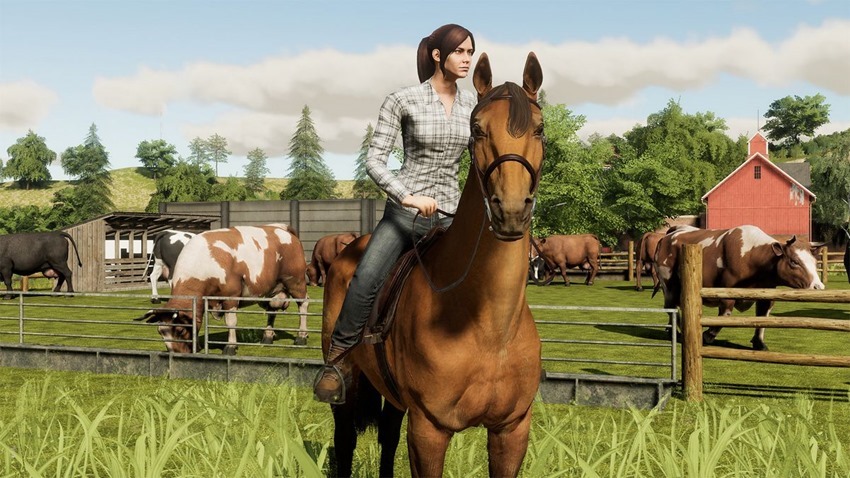 This year's version is a competent upgrade for the series. On its own, it stands tall as an excellent farm simulator, packed with features and with a level of complexity carefully hidden under its seemingly simple menus. I'm genuinely impressed with what the developers managed to accomplish with the current iteration. The core gameplay can still be distilled to the simple formula of a) maximising your time, b) surviving the economy and c) hopefully turning a profit while repaying your bank loans, however with each new addition, Giants Software has managed to build on their game series and create an incredibly immersive game that's opened this city-slicker's eyes to a very different world.
Last Updated: December 3, 2018
Farming Simulator 2019

This year's version is a competent upgrade for the series. On its own, it stands tall as an excellent farm simulator, packed with features and with a level of complexity carefully hidden under its seemingly simple menus. Giants Software has managed to build on their game series and create an incredibly immersive game.

Farming Simulator 2019 was reviewed on PlayStation 4