Oscar-watching completionists out there will definitely want to catch this one. Fences is up for four Academy Awards this year: Best Picture, Best Actor, Best Supporting Actress and Best Adapted Screenplay. It's also been all-round lavished with critical praise – specifically for its performances. But is the kitchen sink drama worth catching at the cinema, or can you wait for home viewing?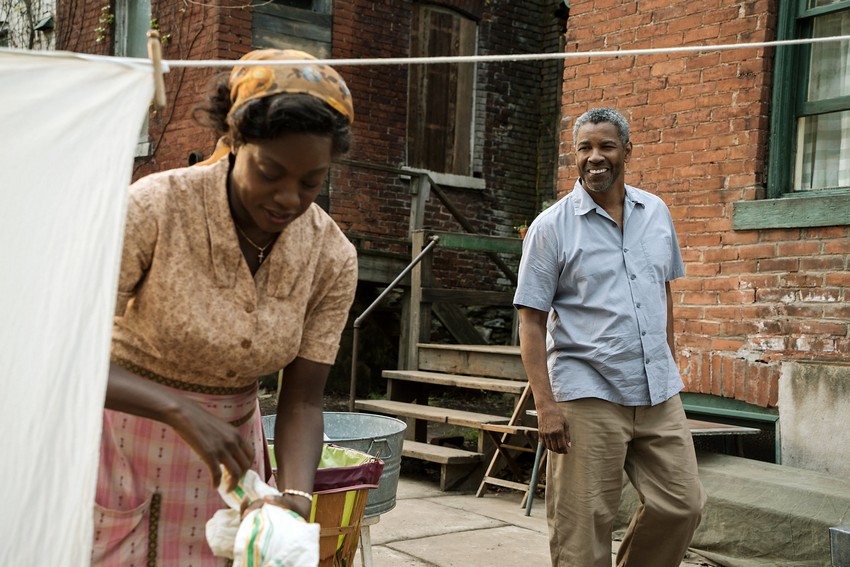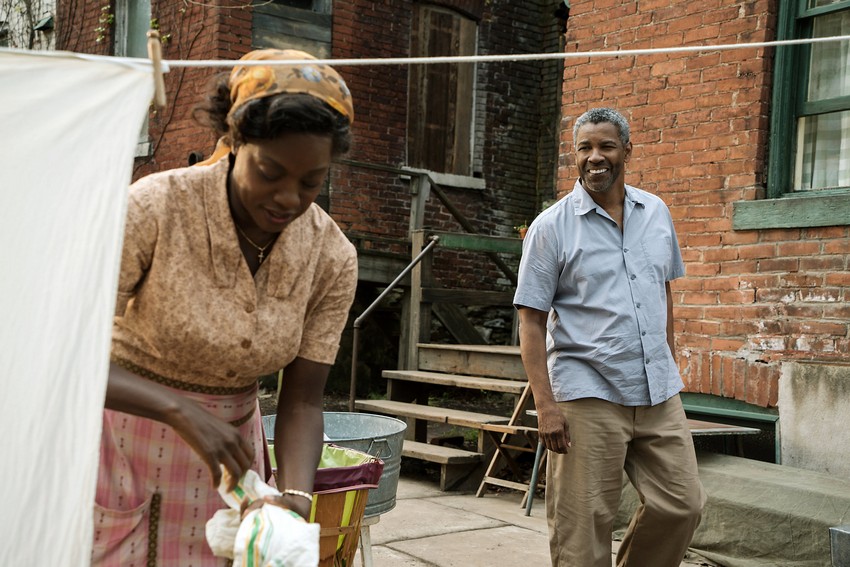 Well, it depends what you prioritise when it comes to movie entertainment. Because Fences is no blockbuster. It has some incredibly intense moments but it is leagues away from any of the usual fare that dominates the box office. Fences is an adaptation of August Wilson's Pulitzer Prize-winning play, and those theatrical origins come through strong on-screen. For better or worse. But we'll get to that in a moment.
In Fences, Denzel Washington returns to the role that won him a Tony in 2010. The same goes for Viola Davis. Washington is in the director's chair as well, for the record, intent on bringing Wilson's script to the big screen with as much respect as possible. And there is no question that Fences is an important tale worth telling.
When it comes to depicting African-American experience on-screen, urban crime, slavery and servitude in the Deep South, and accounts of racial prejudice, are the topics that have tended to dominate. What is rare to see is a slice of everyday life, with older people of colour going about their business; trying to live decently.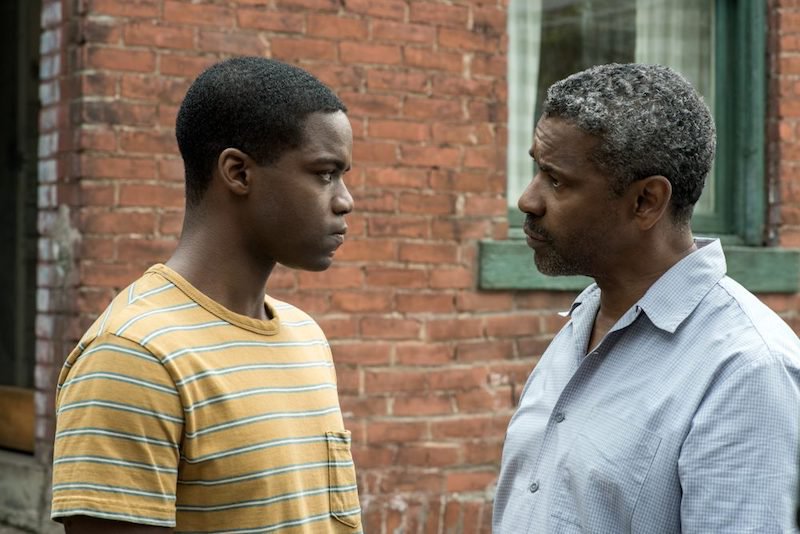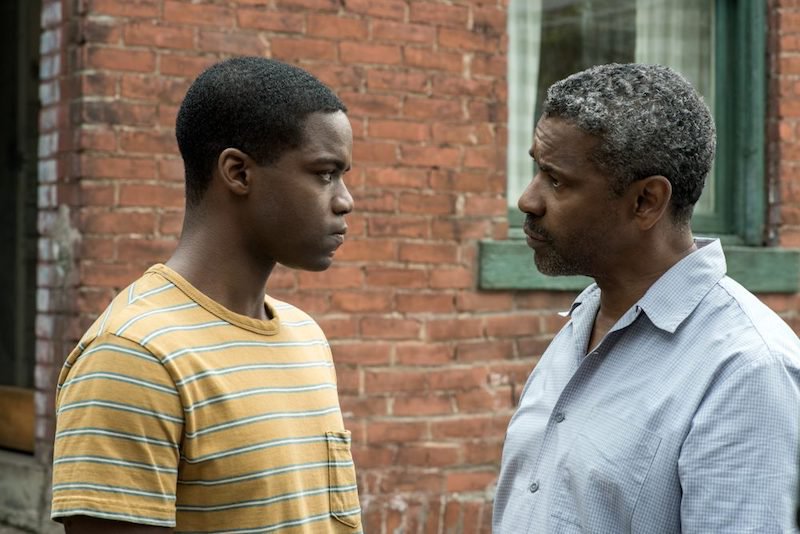 Fences offers the latter. So we meet Washington's Troy Maxson, an opinionated, middle-aged sanitation worker in the 1950s. He's about as messily real as you can get. Troy prides himself on being a responsible provider, but that doesn't mean his resentments and failures don't spill over into his behaviour, particularly towards his sons. Meanwhile, Troy's wife of 18 years, Rose (Davis), has to act as a mediator between the men in her household, all while she quietly manages her own disappointments.
Fences is not light entertainment. It's a grand, tragic character study. It rings true because everyone is a mix of strengths and weaknesses, and the balance between those elements is always shifting. Troy may be a good man, but he's also a complete bastard at times. Washington and Davis are so fantastic here because they don't attempt to force likeability. With their raw, sometimes literally snotty performances, they make their characters understandable instead.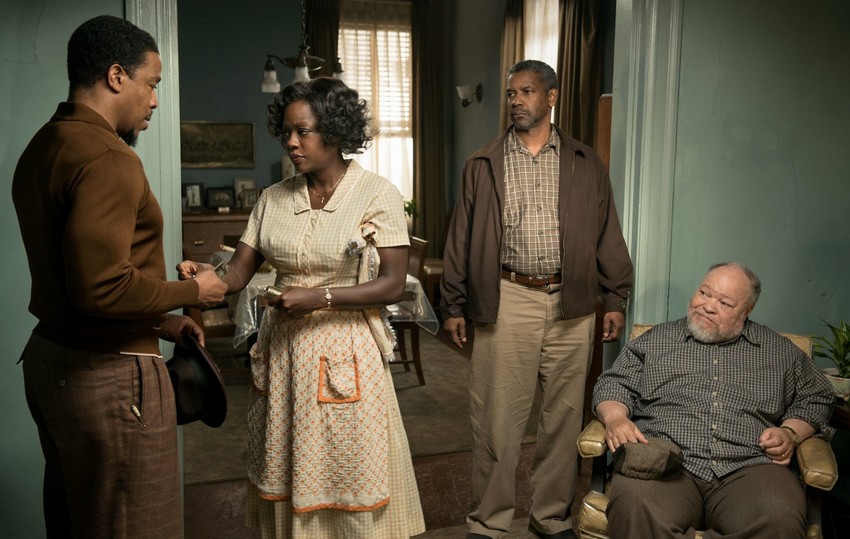 As compelling as Fences is – and your attention stays engaged for the full 139-minute running time – there is a gripe to be made. Despite making the transition to the big screen, it still feels like a stage production. At least 95% of the movie is limited to Troy's small backyard and house. The argument could be made that Fences doesn't need to be expanded beyond its domestic setting; that moving into a wider world would be more distracting than anything else. Still, it feels like a wasted opportunity. With the exception of one or two key moments, the movie doesn't take advantage of the visual scope offered by cinema as a medium.
Its sense of staginess aside, at the end of the day there's no arguing that Fences presents a slice-of-life story that needs the audience reach offered by film. It's is an incredibly powerful and well-acted drama, touching on topics such as self-denial, legacy and forgiveness. It's not an easy watch, but it's refreshing to see nonetheless.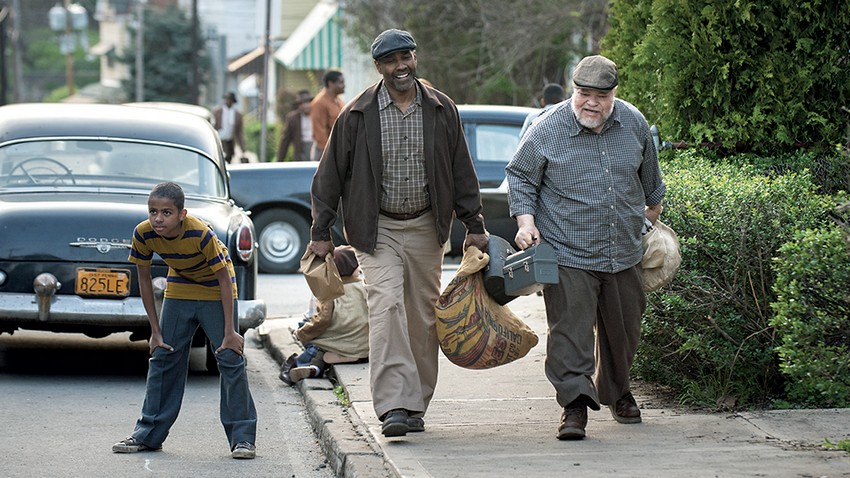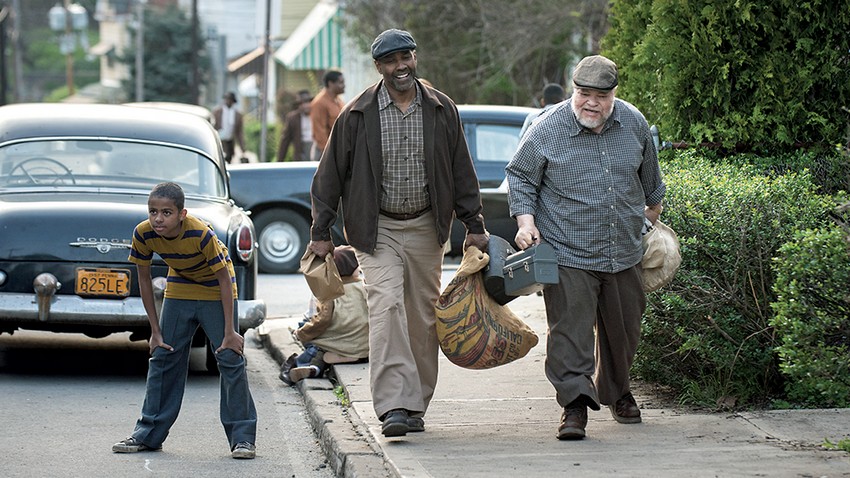 Last Updated: March 1, 2017
Fences

Fences never manages to escape the sense that it is based on a stage play. However, the writing and performances are so compelling that you're willing to forgive its claustrophobic setting. Must-watch for drama lovers.