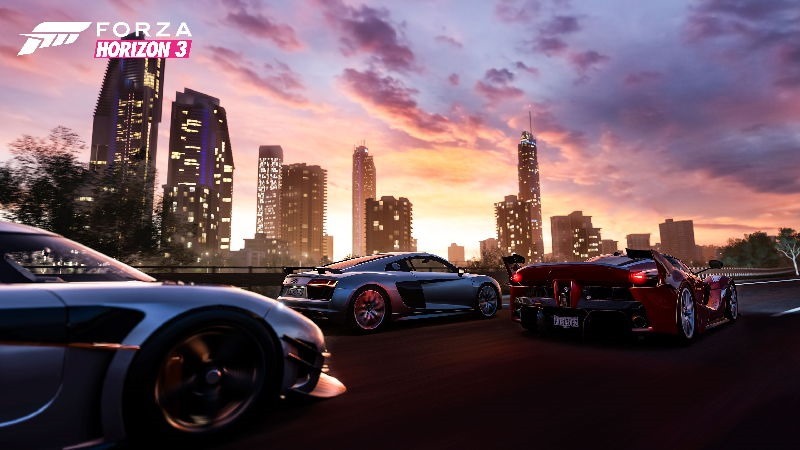 Forza Horizon 3 isn't fair… it's not fair on pretty much every other casual driving game out there. You see, Forza Horizon 3 has almost eliminated any reason you might have to want or need to buy any of the other driving games out there for a long, long time. Do you like booking it through a forest in your Lamborghini in Need for Speed? Horizon has you covered. Barrelling down a long dirt road in a rally-spec Subaru Impreza? Covered. Cross-Country Paris to Dakar styled off-roading in some ungodly looking van-truck-SUV thing or racing through a river gorge in a new Arial Nomad? Done deal. Drag racing, custom race creation, design customisation, upgrade customisation, collectibles, tuning, auctions, photo modes, online racing, online career co-op, leaderboard rival races, classic cars, racing cars, supercars… it really just has it all.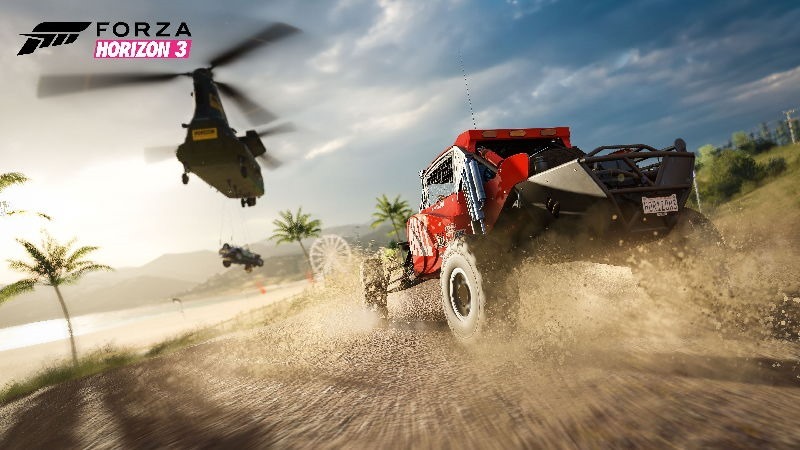 The game is set in a compressed version of Australia that manages to serve up a perfect blend of country, desert, city and coastal roads with races and events taking place all over. The visuals are the sort that make you sit back and think "How in the hell did they get this to run on my Xbox One?" and look more like what we expected the PC version to look like (although its locked at a very steady 30 frames per second). The dynamic weather system includes full day and night cycles, rain, fog, wet roads and maybe the most beautiful in-game skies and environments you might have ever seen in a game.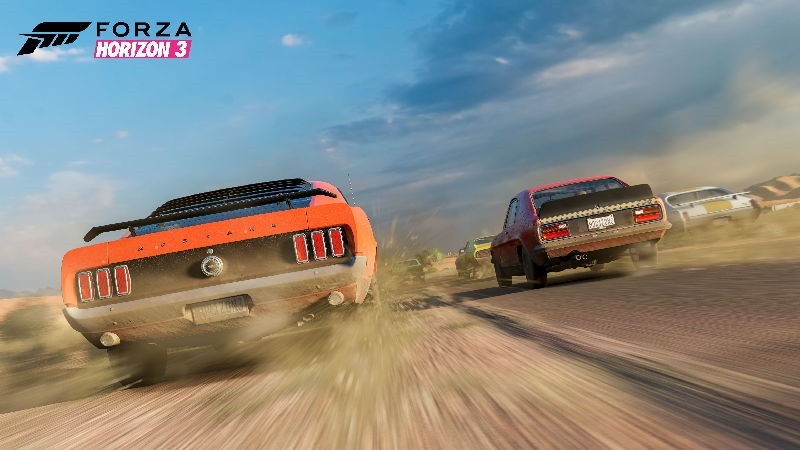 The cars look unbelievably beautiful and detailed and did we mention that there are over 350 cars in the game to begin with? Not only that, but they're all sporting full Forzavista capabilities that allow you to even look in the trunk and inspect the engine. It's impressive to say the least. Forza Horizon 3 has found a perfect middle-ground between having all the cars be really accessible and fun to drive while also still keeping each car's unique handling and quirks.
It's as if they pulled in the cars from Forza Motorsport 6 and instructed them to be on their bestest, best behaviour so that we can spend more time having fun. That said, when you turn all the assists off it feels like they have allowed the cars to get a little looser than before, providing rewarding driving experiences to those who want to kick the ass out around corners or feel the car get skittish around the bends.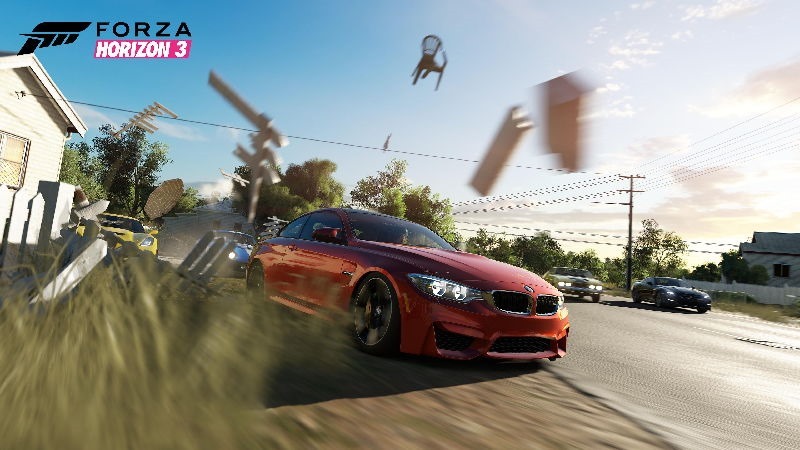 When you're had enough fun racing, doing drift challenges, bucket lists, barn finds, showcase events, signboard hunts, stunt jumps (the list is ridiculous and carries on), the multiplayer modes in the game offer up the ability to do career races with friends or even just putter around in free-roam servers. Best of all though, is the ability to join Online Adventures that have you selecting cars and voting in a lobby so that you can go off and play a host of other fun game modes like King and Virus which are essentially versions of tag that you can play with others and offer up a great bunch of laughs. Oh and did I also forget to mention that if you buy it once, you get it on both Xbox One and PC… well, there's that too. Even better (yes there's more), it allows for crossplay multiplayer as well.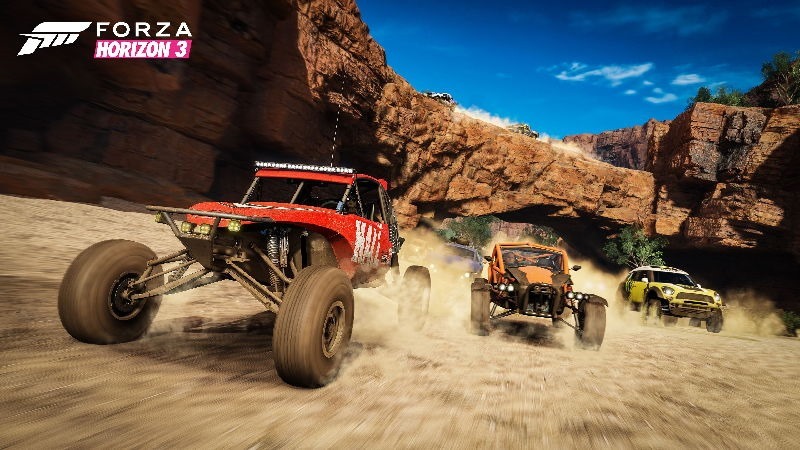 To steal from BMW's slogan, Forza Horizon 3 is sheer driving pleasure. Pick the car you like, pick an area you like, pick from one of the many great music stations available and then sit back, crank up the sound and rocket off into the horizon.
We'll have a video review soon.
Last Updated: September 20, 2016
Forza Horizon 3

Forza Horizon 3 is a truly astonishing game and one that should not only be classified as one of the best driving games available right now, but one of the best games available, period.

Forza Horizon 3 was reviewed on Xbox One