Looking back at the last couple of years, zoning especially in on their releases so far in 2019, Codemasters has gone from success to success to become my most reliable go-to for quality video gaming. They've been knocking it out of the racetrack with the likes of DiRT Rally 2.0 and F1 2019. But my appreciation for them stems from the predecessor to today's game. Alongside Need for Speed's 2010 Hot Pursuit, Grid 2 remains one of my favourite all-time arcade racers. A game that I am happy to play at any given moment. I am well aware of its shortcomings. The track selection is limited and the interface is a Dan Brown novel waiting to be published. Its stepsister title, Grid Autosport is easily the superior game – with it coming closer to recalling the spirit of the first installment.
That however is no longer the case. Taking point over from Grid Autosport and rebooting the series (kind of) for the new era is Grid 2019. A game that for better, worse, or neutral equivalent, feels eerily similar to the original 2008 title.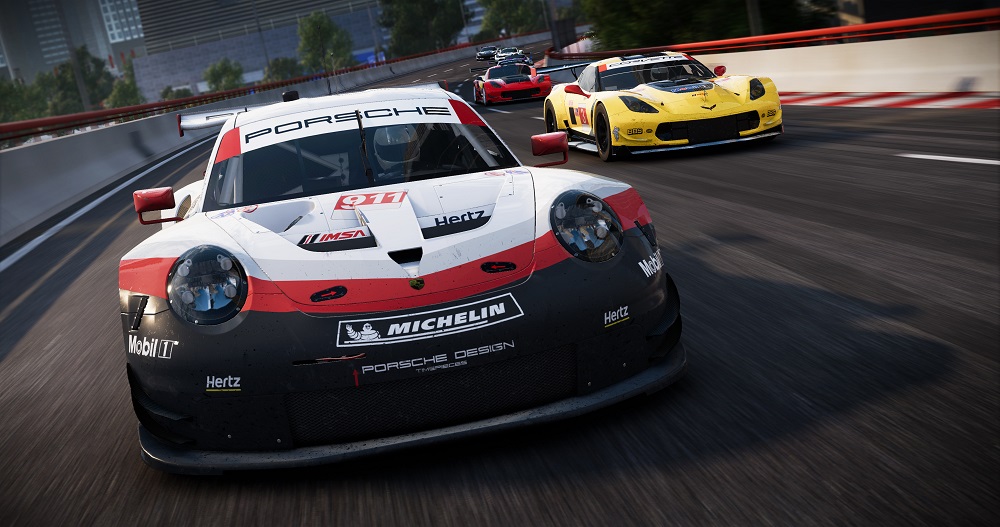 Logging in, you're greeted by navigation and a menu that looks and feels like it was lifted straight out of said title. Codemasters has done away with the dramatics that defined the aesthetic of the previous game. There's no sinister music or deep shadows. The very complicated interface is also gone. Three starter races in and you're set up with everything that you would expect from this game. The career and multiplayer modes are where you'd expect to find them. There's also a garage for you to peruse your vehicular collection. Weirdly, visual customisation is only available when you're about to hit the road. Weird little omission.
Kickstarting your career, the game gives a small nod to Grid 2 by announcing the completion of World Series Racing and the start of the next big thing, the Grid World Series. Here, players get to immediately choose which discipline they want to race in. To make it into the Series finals, one must complete several events in each discipline. The gang's all here. You've got the muscle cars, the GT champions. There is an invitational series that starts out by letting you thrash a Mini Cooper around San Francisco. It's nice to see have this much freedom of choice regarding the career progression.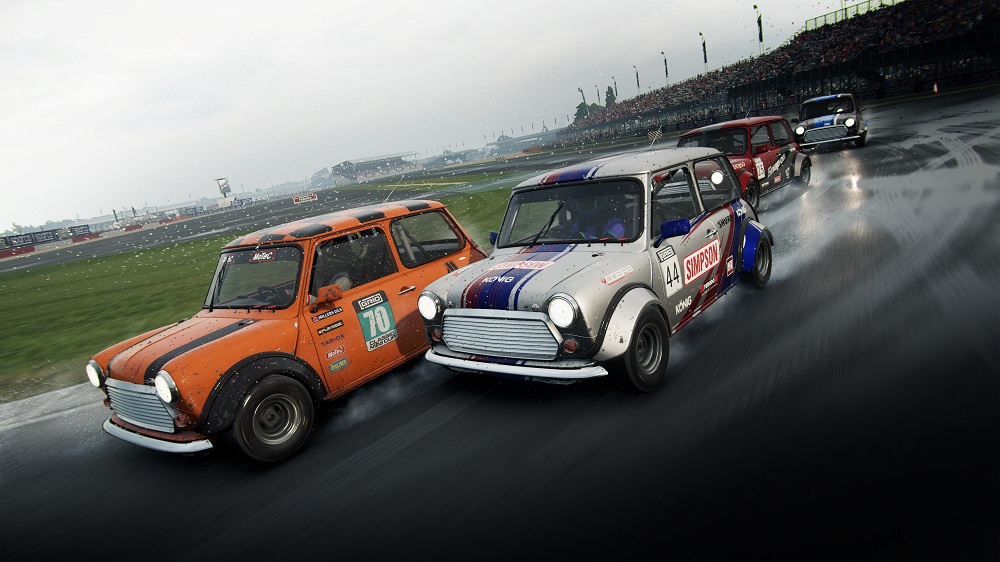 Each of Grid's racing disciplines gives you access to a well-stocked selection of vehicles, cleverly locked away with an in-game currency price tag so choose your wheels carefully. On paper, the overall portfolio may not look so impressive. But when the cars are split into their disciplines and into the specific rounds of each, there's one for everyone. Auto tuning is available for those looking to tinker with the wheels or the suspension. Each car can be decked with a wide variety of decals, with the option of sponsor logos or not.
What's so good is the maps, or rather the perpetual re-use. The career mode is a long haul. Races have multiple rounds which result in you returning to the same map not too long after each event. This happens way too frequently. There are just not enough locations, nice as they are. I am thrilled to finally return to San Francisco after all these years, and Brands Hatch is always a riot to race around. But the quantity of tracks is not sufficient for the time having to be spent at them. And when the time comes to move on from Career, you're potentially sick of them to the point that you won't touch Quick Play, or even maybe Multiplayer.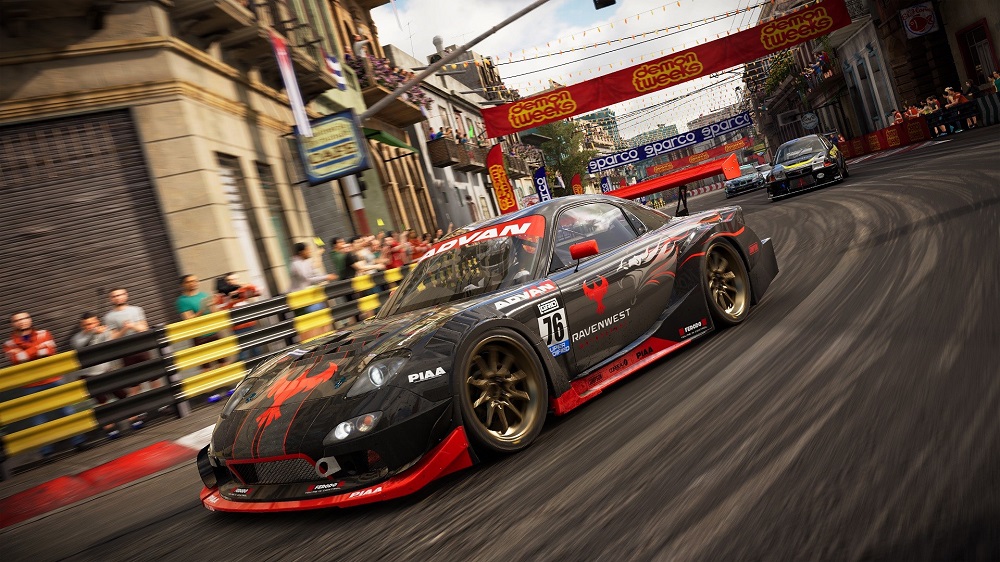 Jumping into a Porsche 911 sponsored by Toblerone, you're plonked on a track that looks…okay. There are little appreciative details, like how the crowd flinches if you try to the snog the guardrails in front of them and how there are tiny scuff marks and scratches on your car. The overall visuals won't blow you away, but to be fair, things do get much better when the sun drops. While in a touring car in Australia, I was shocked to see the shadow of a helicopter hovering just above me, and how the sun glinted on the metallic paint of my Holden. Driving through downtown San Fran at night is downright gorgeous. Fireworks are going off in the sky above. They and the lights coming from the buildings and streetlamps glint off the hood of your Dodge Challenger. Stunning.
What about the driving? If Grid 2 leaned closer to the realistic simulator side of things, Grid 2019 pulls the franchise back to its more arcade roots. Driving is a lot of fun. It's not too sharp and finicky, but those looking for it to be so can easily modify the experience via auto-tuning and the difficulty level. There is a distinction in how each vehicle handles and the simple measurement of its weight and speed is enough to give you an idea of what it's like to drive. And for those who are wondering, yes. There is a cockpit view. By extension, Multiplayer is also a solid experience. The pain of long waiting times is mitigated by a lobby in which you can mess around. Several racing modes are available. Standard fare such as time trials and the like. All of which culminates in a confident video game package.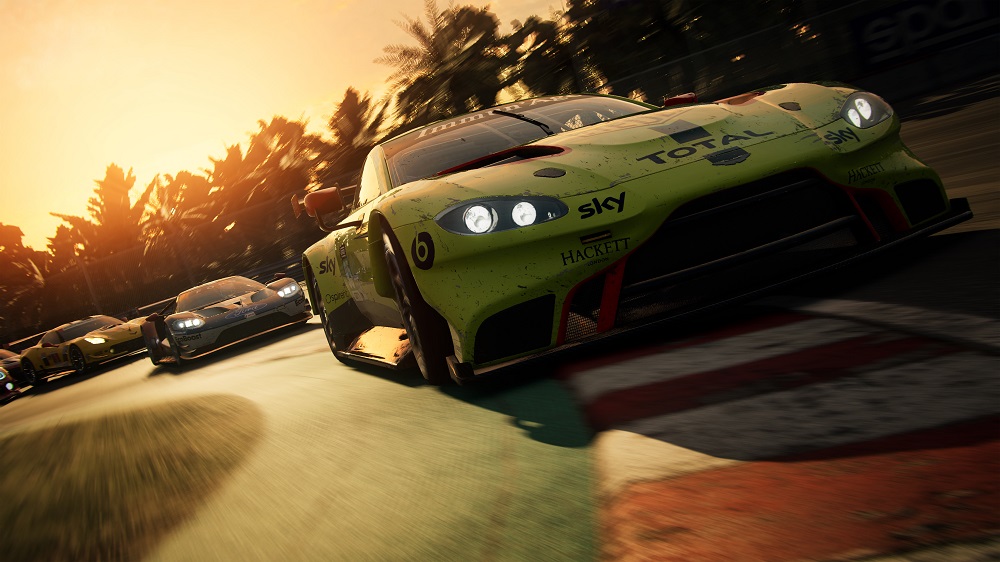 Grid 2019 feels like a throwback to not only its original outing, but to what racing games looked and felt like before developers began to embrace the world beyond the racetracks and set routes. Codemasters hasn't tried to reinvent the wheel, instead just switching out the worn-out rubber and giving the brake calliper a fresh coat of paint. There was definitely room for improvement, and there are definite inadequacies with this game. But no dissatisfaction comes from getting what it says on the box cover: Grid.
Last Updated: October 15, 2019
Grid

Maintaining all the trademarks that distinguished it from other arcade racers, Grid has returned boasting driving just as engaging as before. Limits are reached in some core areas of gameplay such as though such as the number of locations, and the formula may prove stale for those looking for a road less traveled.

Grid was reviewed on PC