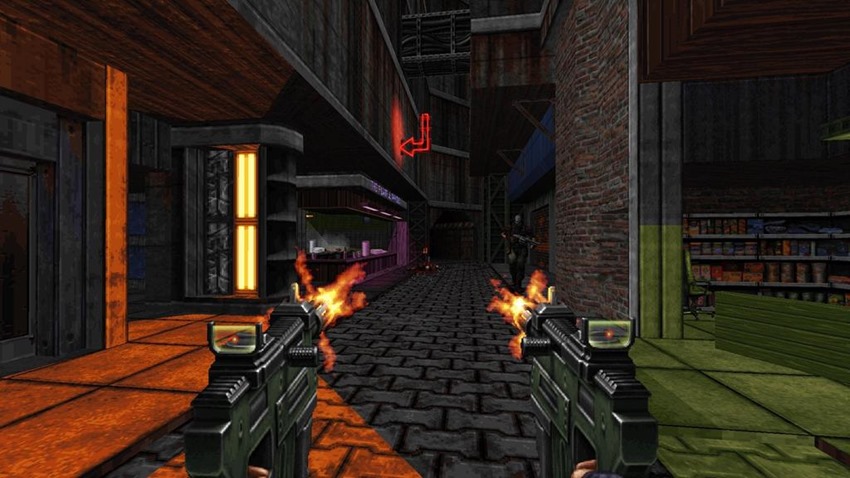 I've been sitting here for close to an hour, trying to figure out how to start this review on Ion Fury. In an industry that churns out a retro throwback every couple of days in the form of demakes, new game releases that house the spirit of the past and quirky indie adventures that stick to an age-old aesthetic of pixels from a bygone era, Ion Fury may just be the most dedicated game within that sub-genre to ever emerge.
It's the kind of game that'll make you remember that in 1997 restaurant wi-fi was a pipe dream, cigarettes had yet to be rebranded as cancer sticks and The Fugees came out with a belter version of a song that would kill me slowly every time it was butchered in an American Idols audition. Looking back, 1996 was also a hell of a year for gaming thanks to the likes of Super Mario 64, Tomb Raider and the shareware that was on everyone's PC at the time, Duke Nukem 3D.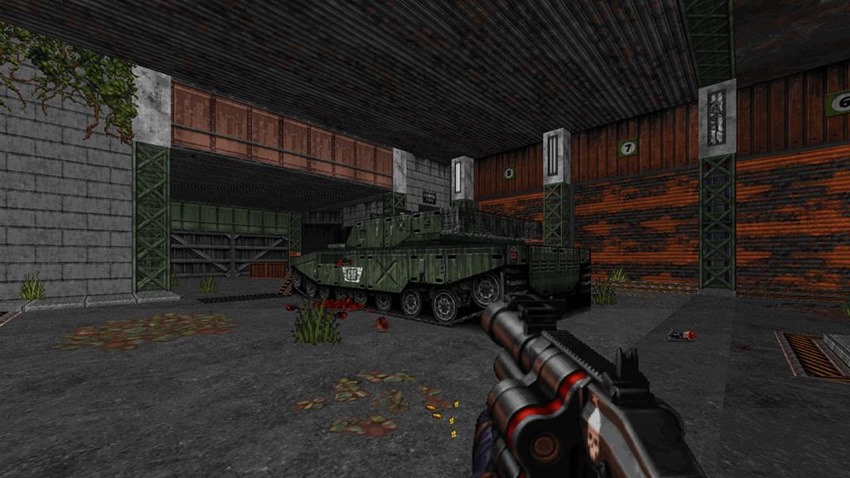 You probably played it, a machismo-infused first-person shooter where you'd make rampaging hog cops explode in blood while tossing virtual currency at 2D strippers so that you could get a brief flash of their pixelated nipples. And really, that's the kind of adventure that the game formerly known as Ion Maiden is.
It doesn't just have the DNA of the past, it has literally dug up the corpse of ancient shooters, ground them into a slurry and injected that testosterone straight into its veins. It even carries with it as barebones a narrative as could be expected from a mid-90s video game, as you step into the boots of Shelly "Bombshell" Harrison and proceed to guide them through the faces of Dr. Jadus Heskel's army of cyborg sort-of-super soldiers who are currently tearing Neo D.C apart.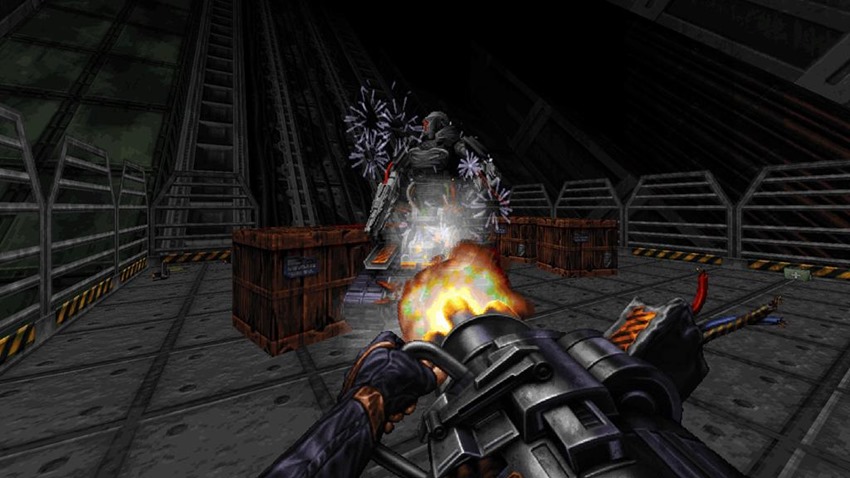 It's you, an army of cannon fodder and a ton of weapons between point A and point B. It doesn't get more simple than that as you run and gun your way through the streets and kill everything with a pulse. If you've been hungry for the kind of first-person shooter that keeps the action basic and the extras to a minimum as you navigate through rooms looking for highly specific keycards that can open a door, then good news! Ion Fury has plenty of that to spare.
On the slightly more modern side, it has some contemporary influences added to it that would have made it game of the year material back in 1996. Every weapon has an alt-mode that ranges from explosive shotgun shells to akimbo submachine guns. Levels are more expansive thanks to modern-day computers probably being a bit better than the Pentium II 400MhZ I ran with back in the day and there's a neat visual pop to the action that blends 3D environments with enemies so two-dimensional that they actually phase out of existence if you run around them.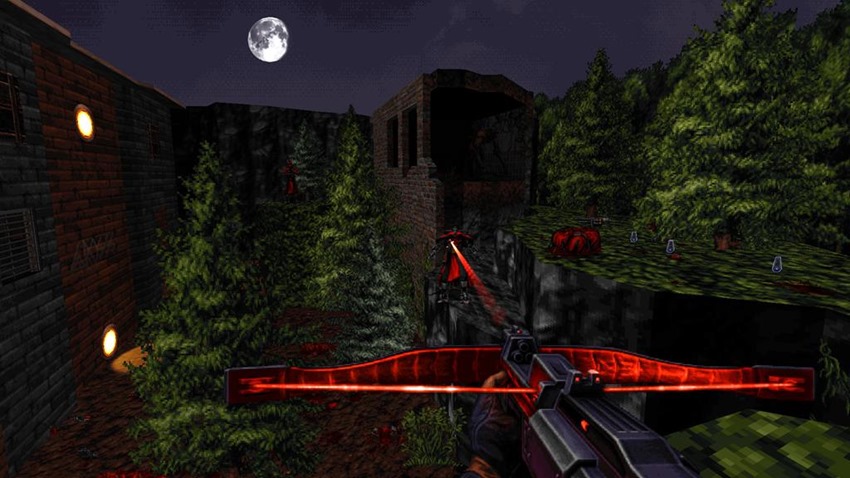 And yet, just because a game is old in spirit and body, it doesn't have to feel that way. On the contrary, Ion Fury feels absolutely terrific to play through thanks to a layer of speed and precision that had me slowly reawakening a muscle memory that I had long since thought was dead when I gave up the mouse and keyboard for a controller.
Shelly glides through levels like a hot lightsaber cutting through jelly, effortlessly dancing and pirouetting through mobs of enemies as she guns them down. Weapon animations are just as chunky as their source material, and there's a layout for the action that keeps your palms sweaty and your armpits moist on the harder difficulty levels.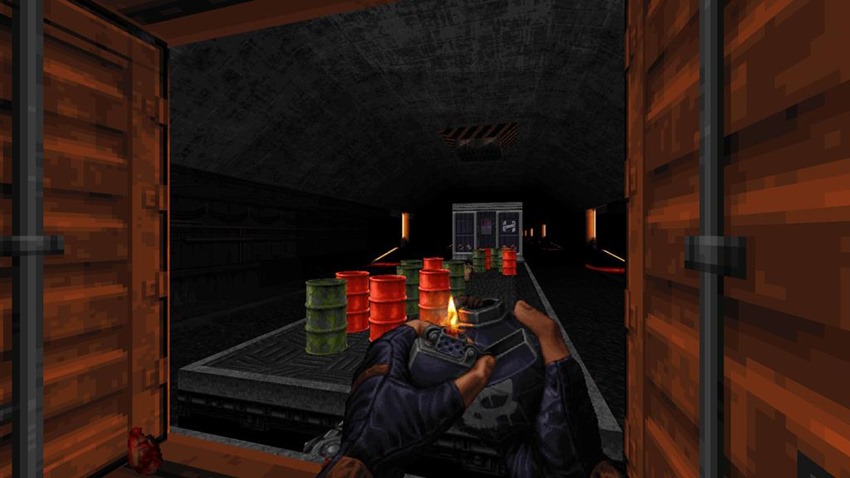 And that's kind of cool.
Just because you're aimed at the past, it doesn't mean that you have to be entirely beholden to it and Ion Fury knows exactly where to diverge from its retro inspiration as it cycles in a banging soundtrack with some gorgeously handcrafted art that makes it stand out from the pack. Developers 3D Realms and Voidpoint have managed to craft something that proudly carries the spirit of the 90s on its shoulders.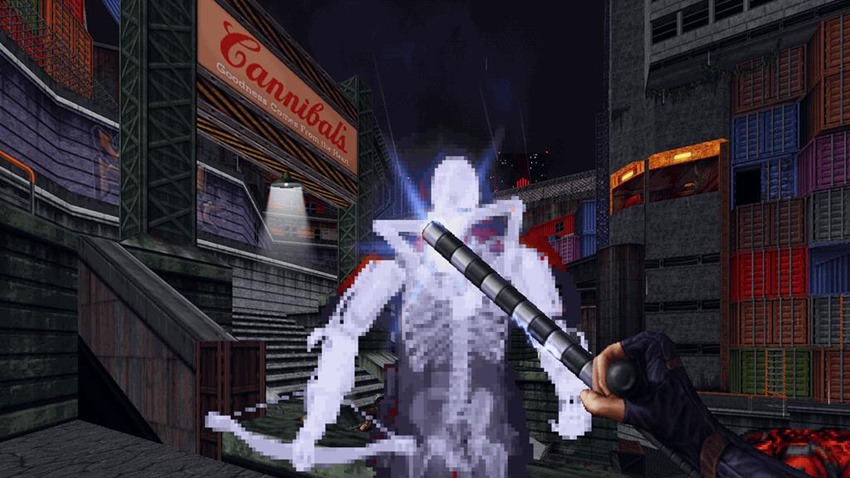 It all depends though, on just how much enjoyment nostalgia can provide for you. Have you moved on? Do you desire more from your games or are you willing to slap some rose-tinted goggles on and ignore era-problems such as the eternal running around in circles to figure out where you're supposed to go next?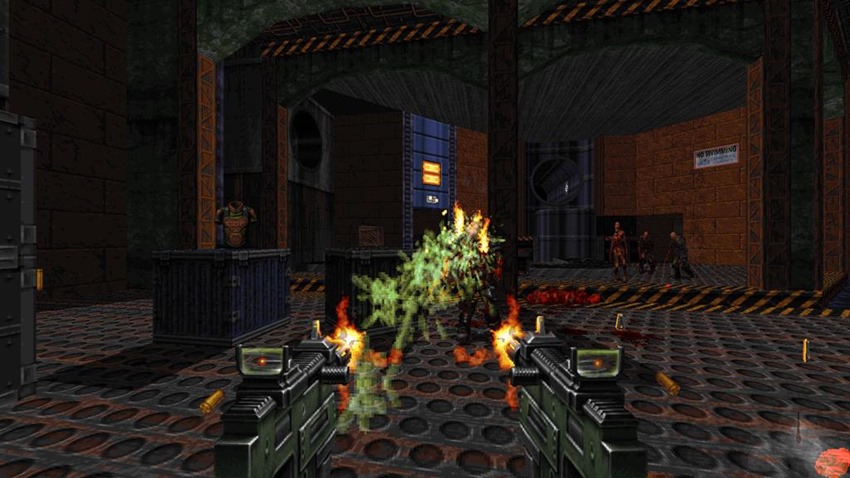 Maybe you've moved on and that's just fine, but for everyone else? It's kind of refreshing to play a game that feels unburdened by the potential of today.
Last Updated: August 14, 2019
Ion Fury

Ion Fury knows what it wants to be: A satisfying romp through the past, emboldened by the future and metal to the max.

Ion Fury was reviewed on PC