You would be forgiven for thinking that Jackie is a biopic. With yet another Hollywood actress transmogrifying herself to become a beloved world icon on-screen, the film certainly appears to snugly fit the biopic profile. But biopics are generally life stories. Jackie is a life-after-death story.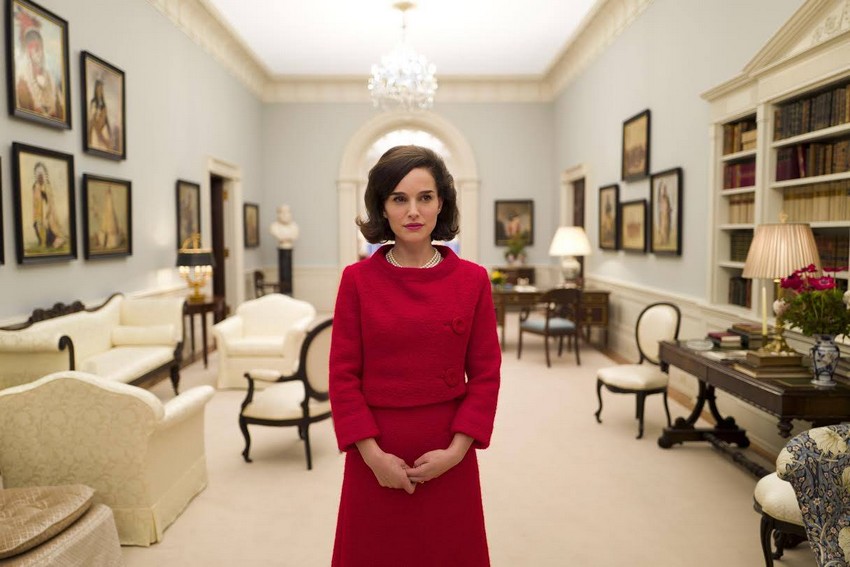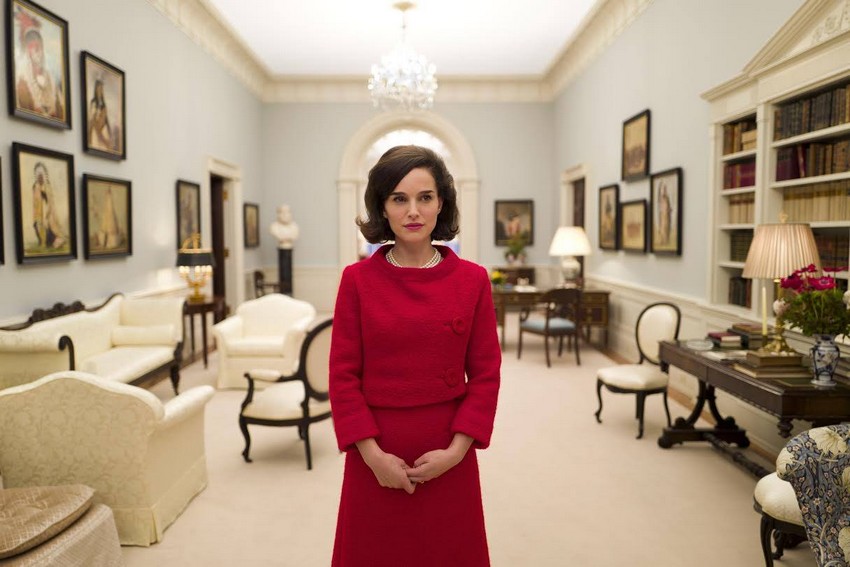 The death in this case belongs to John F. Kennedy, the 35th President of the United States who was infamously assassinated while driving in a Texan motorcade on November 22, 1963. Sitting beside the slain President, desperately trying to hold his shattered cranium together as their panicked car sped off with the crack of the gunshots still echoing in the air, was his wife Jackie Kennedy (Natalie Portman). A week later in Massachusetts, she would meet with Life political journalist Theodore H. White (Billy Crudup) for an interview, and in the process reveal the gut-wrenching details of the most harrowing seven days of her life and the events leading up to that fateful drive in Dallas that would quake the firmaments of the whole world.
Using the interview as a framing device, director Pablo Larrain deftly jumps back and forth between chronological and emotional milestones in the timeline as Jackie recounts what happened. Or at least her "own version of the truth" as she curtly railroads White's journalistic tendencies at every turn. Jackie knows the power of the infallible mythology of Camelot, her husband's metaphorically idealized vision of America, and she will do whatever she has to to maintain it.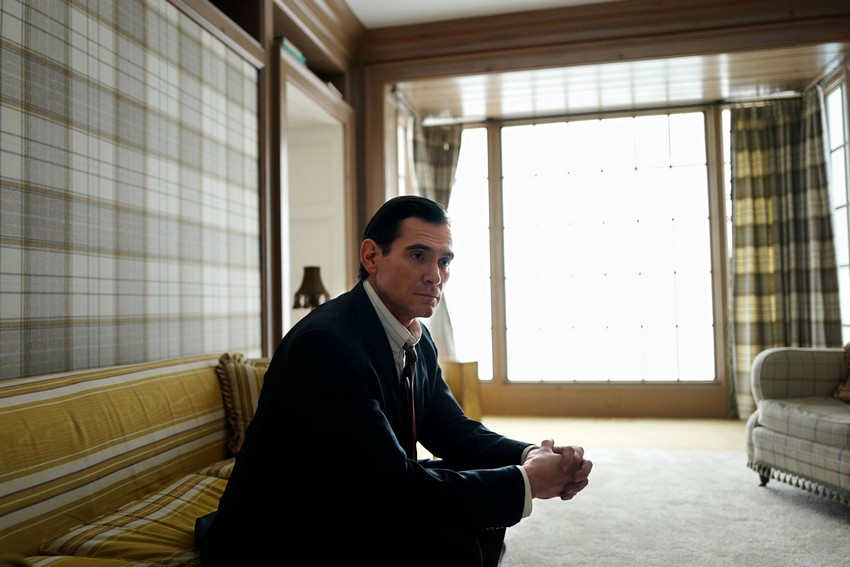 It's this unshakable public duty to the American people that often stands at loggerheads with Jackie's brutally clear station as a grief-stricken widow and mother, desperately trying to hold both herself and her family together. But there's also a side to Jackie that either buys into the fairy tale of Camelot too much or is simply vain in her aggrandizement as she plans an opulent funeral procession for her late husband that could literally cost lives.
Then there is the coiled rage of Bobby Kennedy (Peter Sarsgaard); angry at the murder of his older brother and supremely protective of his possibly broken sister-in-law. Bobby is also overcome with both regret at not being to able to accomplish the goals he had set with his brother, and self-doubt as he struggles to understand his place now that his brother is no longer there to follow.
Larrain's confident directing and Noah Oppenheimer's multiple award-winning script expertly navigates these emotional swirls and eddies, touching on milestones like Jackie's televised tour of the White House years earlier, through to that stomach churning image of a shell shocked Jackie in the shower washing off her husband's crimson remains. As Jackie herself repeatedly asserts, imagery is everything. Whether the "unflinching" and "candid" events of this film actually played out in real life in exactly the same fashion or not doesn't matter, as it's the story we tell ourselves and each other about such horrific occurrences, and how we use that emerging narrative to overcome our setback that matters. And this story, is an utterly enthralling portrait of an American icon.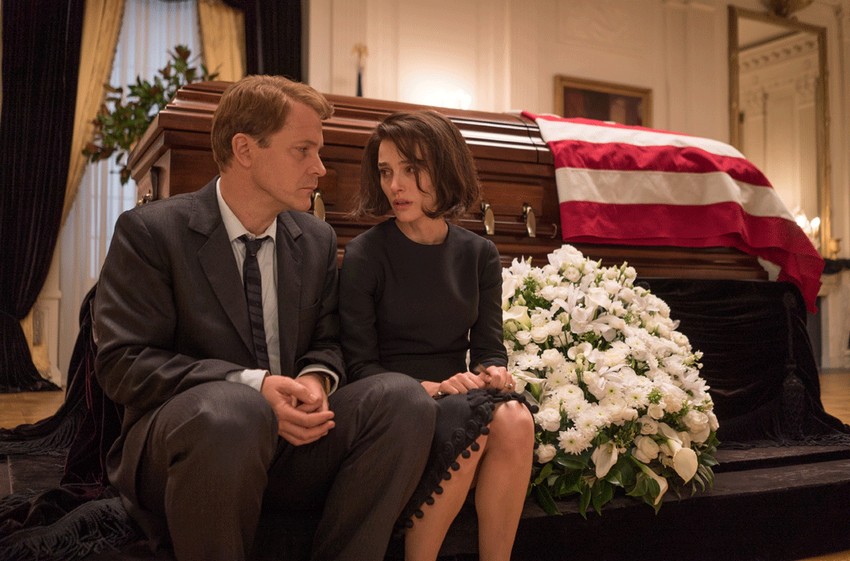 And through it all, actress Natalie Portman lives up to that towering legacy with a career defining performance to bring Jackie Kennedy to life on screen again. Through the various stages of Jackie's tale, Portman is required to run the full gambit of emotions, from regal poise to incandescent firebrand to crumbling wreck, and she sublimely nails it all. Her Jackie is a complex creature of rigid strength in the face of overbearing grief, but also utterly believable brittleness. Although it's nothing so crude as an impersonation, Portman completely becomes Jackie, even down to her haughty, breathy speech patterns and stiffly demure posturing. It's a performance that simply cannot be lauded enough.
So too Sarsgaard turns in a fantastic showing as Bobby Kennedy. It's a more internalized performance that undoubtedly will get overshadowed by the sheer complexity of thespian acrobatics that Portman has to pull off, but it's decidedly not unworthy of praise. The same can be said of Billy Crudup, who gets far less showy material to work with, but nevertheless succeeds utterly at becoming our window into this world. And in a heartbreakingly meta turn of events, the late John Hurt also shows up as priest Jackie chooses to confide in, the very last role before his death earlier in the year. His is a very limited screen time, but Hurt imbues every precious line of dialogue, every parsed expression with a such an intrinsic gravitas that one can't help but be overcome with emotion at seeing him work his magic.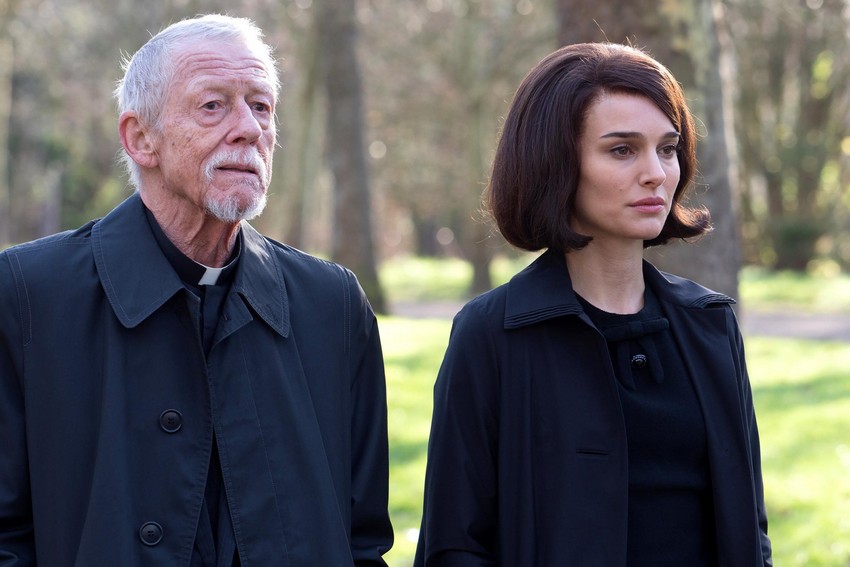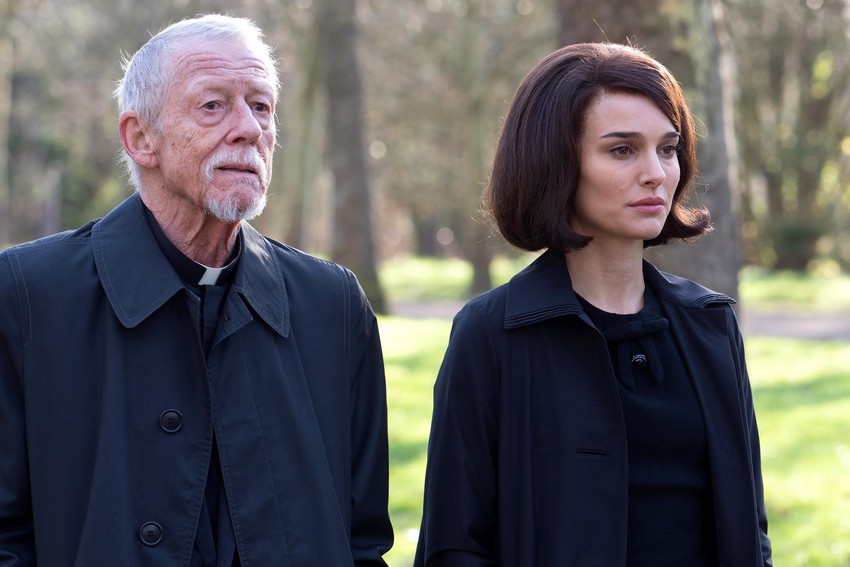 Not that Jackie has any shortage of magic of its own. The film's Oscar-nominated costume and production design turns it into a perfectly preserved time capsule of the 1960s, elegantly navigated by acclaimed French cinematographer Stephane Fontaine's camera. English musical prodigy Mica Levi's score captivates, enchants and emotionally rends on cue. Sometimes things get a smidgen too heavy-handed, but it's still powerful work from Larrain and co. And with that magnificently captivating showing from Portman, it all comes together to unearth the raw humanity in all its various aspects that stood at the heart of – and somehow survived – this larger-than-life, world-shaking event.
Last Updated: March 3, 2017
Jackie

Led by a staggering career-best performance from Natalie Portman, Jackie is an utterly enthralling study of one of America's most beloved icons during the most harrowing week of her life, and masterful discussion on the power of stories. A must-watch for movie fans looking for magnificently realized drama.