When Steven Soderbergh announced his "retirement" from feature film directing in 2013, he left behind an immensely varied and celebrated filmography. However, for all the awards and titles he earned for the likes of Sex, Lies and Videotape, Erin Brockovich, Traffic and Magic Mike, it was his work on Ocean's Eleven and its two sequels (and arguably Elmore Leonard adaptation Out of Sight) that truly made him a household name as the king of heist movies. Now after four years, Soderbergh is unretired and back with Logan Lucky, and once again it's good to be king!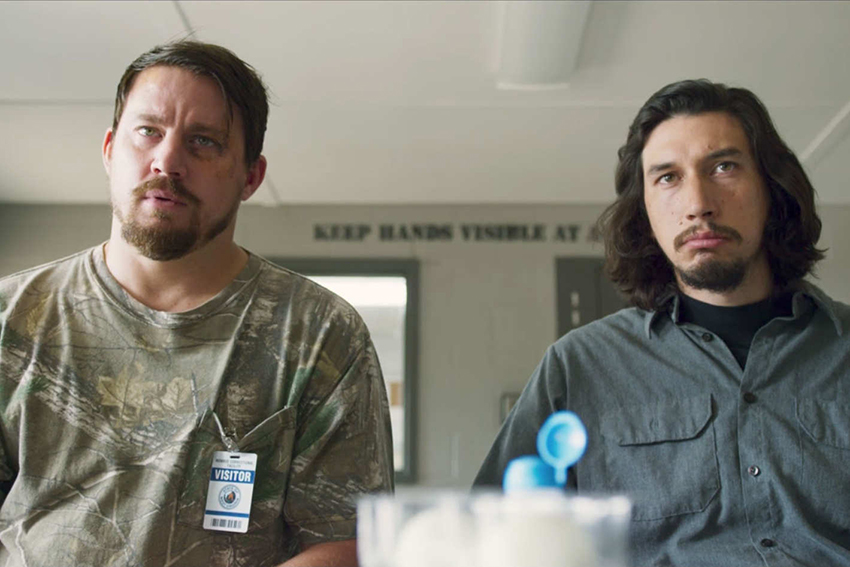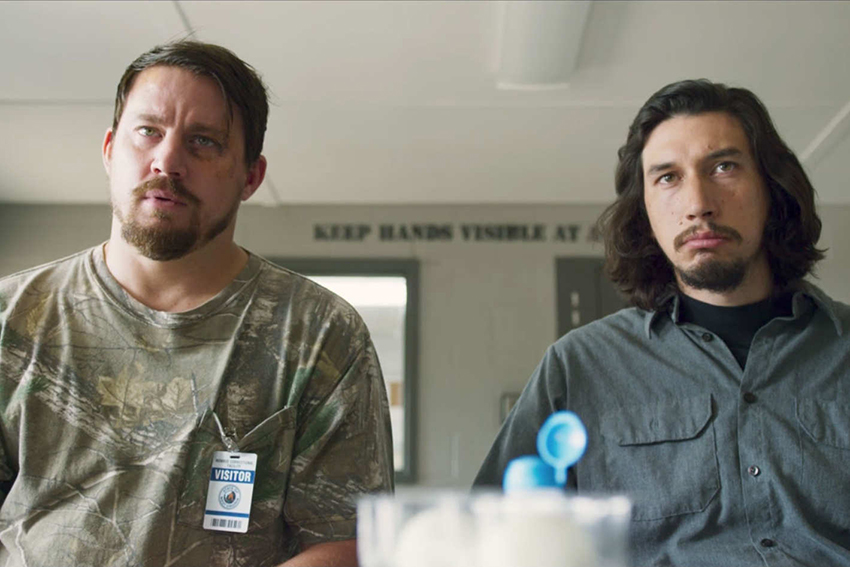 Where the Ocean's films were all splashy big jazz numbers, glitzy casinos and toothy smooth talkers in bespoke tuxedos, Logan Lucky is country music, NASCAR and the unconventional dentistry of hillbillies. An "Ocean's 7-Eleven", if you will, as put so hilariously in the film. And Logan Lucky is hilarious, there's no doubt about that as you watch recently laid off blue-collar construction worker Jimmy Logan (Channing Tatum), his amputee Iraq War veteran younger brother Clyde (Adam Driver) and their hairdresser sister Mellie (Riley Keough) concoct an absurd robbery of the Charlotte Motor Speedway that involves gummy bears, cockroaches, a dietary salt supplement and the greatest Game of Thrones tie-in you've ever seen.
For Jimmy, the robbery is partially comeuppance at an unfair dismissal by his former employees – who are doing renovations at the Speedway and thus grant him critical inside knowledge – but mostly about being able to see his daughter, soon to be moved to another state by his ex-wife Bobbie Jo (Katie Holmes) and her wealthy new husband. Clyde just wants to get some of his own back, after his losing a limb for his country seemingly hasn't amounted to more than ridicule from the likes of douchebag NASCAR race team boss Max Chilblain (Seth MacFarlane). And Mellie… Well, it's uncertain why Mellie is turning to a life of crime other than perhaps sponsoring her petrolhead ambitions.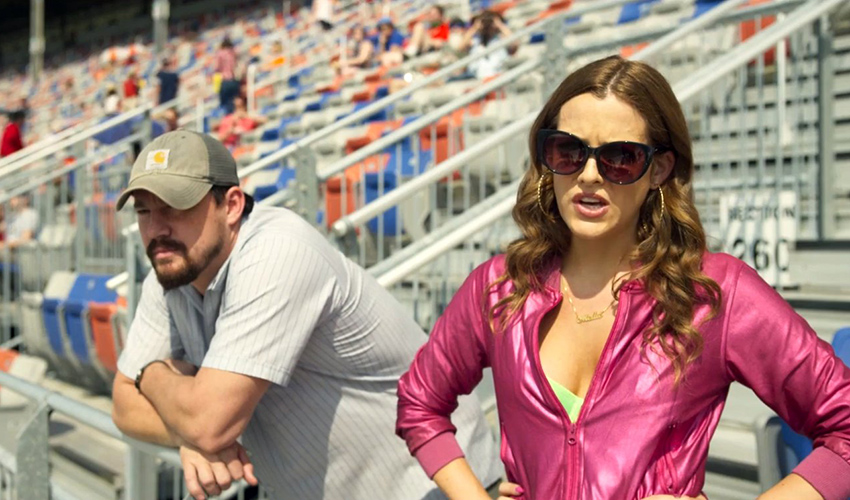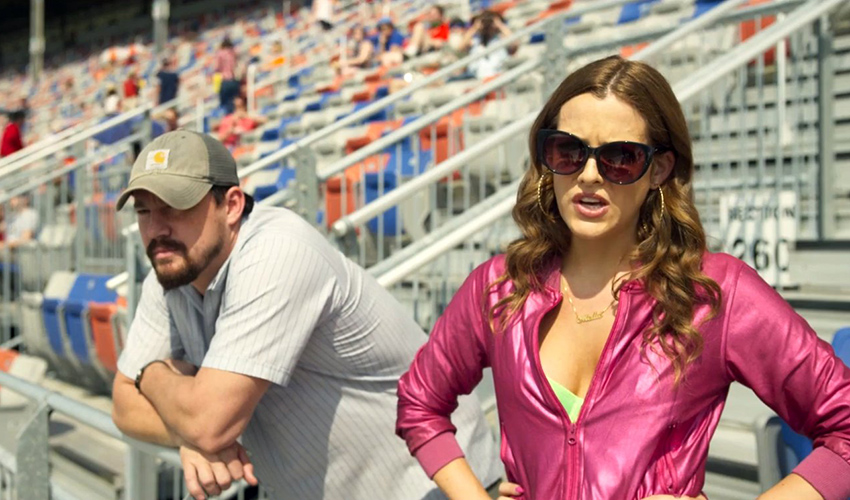 What is certain though – at least to the superstitious Clyde, much to the chagrin of Jimmy – is that the Logan family is cursed. If something can go wrong, it usually does go wrong when they're around, which makes pulling off a complex heist an unpredictable affair. Luckily – pun fully intended – they have some seasoned help in the form of career criminal safe cracker Joe Bang (Daniel Craig). He may be incarcerated in a local prison, but not to worry as Jimmy has a master plan that includes a daring and devious prison break as well. Add in Joe's two stoner younger brothers Sam and Fish (Brian Gleeson and Jack Quaid), an oddball FBI agent trying to sniff out the crooks (Hilary Swank) and a double helping of that ol' Logan luck, and you have the recipe for quite the fun shindig.
And Logan Lucky is exactly that as Soderbergh barely shows any ring rust with this mostly energetic caper, balancing moronic hijinx with crafty plotting. His cast, especially Tatum, Driver and Keough, all also bring their A-game, some climbing up and down the IQ scale as the scene demands. But as this motley crew go about their larceny, it's Craig's Joe Bang that often steals scenes. If the English actor had ever worried that his 12-year tenure as James Bond would leave him typecast, Craig's bleached blond maniac, as volatile as the chemistry he uses to get the job done, should dispel all those notions in the most entertaining way. It's very apparent he's having a blast (pun, once again, fully intended).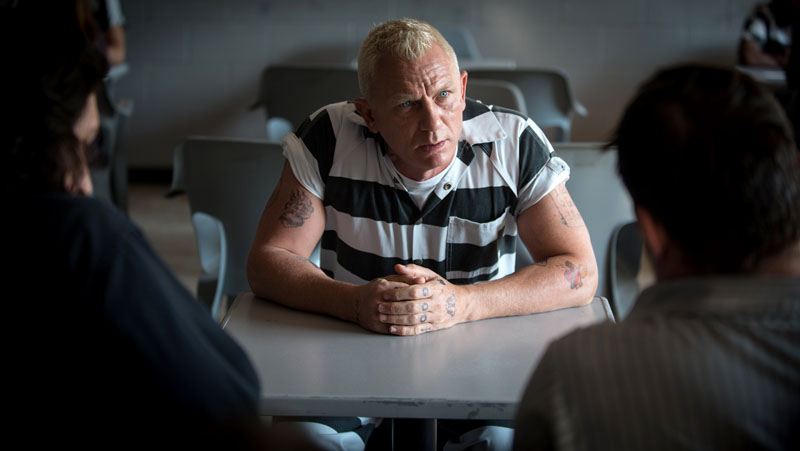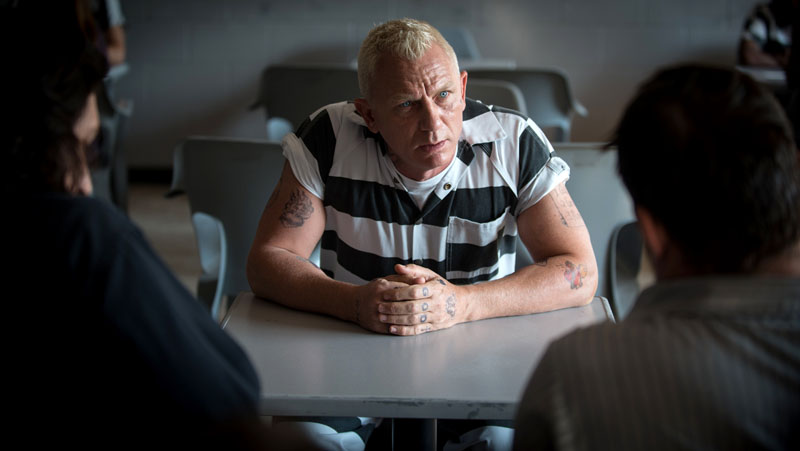 Now you may have noticed that in the opening sentence of the previous paragraph, I mentioned "this mostly energetic caper", and that's because Logan Lucky boasts a surprising solemnity to it as well. There's a dramatic sobriety to Jimmy's struggle to provide for his daughter, Clyde's commentary of the forgotten fate of war veterans, and the general malaise of the local socioeconomic climate. Soderbergh, ever the film genre polymath though, handles these individual detours very well on his part.
That being said, Logan Lucky's script from newcomer writer Rebecca Blunt (if she actually exists) can get a bit tonally jumpy. Besides for the more slowly paced sections, there's the odd tendency to linger just a tad longer than necessary on a few narrative beats, and it even introduces a superfluous side-plot surrounding Sebastian Stan as a star NASCAR racer returning from hiatus. It's clear that Soderbergh and co are intentionally trying to subvert audience expectations, but viewers not prepared for this much seriousness and many diversions mixed in with the caper comedy may find themselves getting antsy for the next big guffaw or flashy reveal.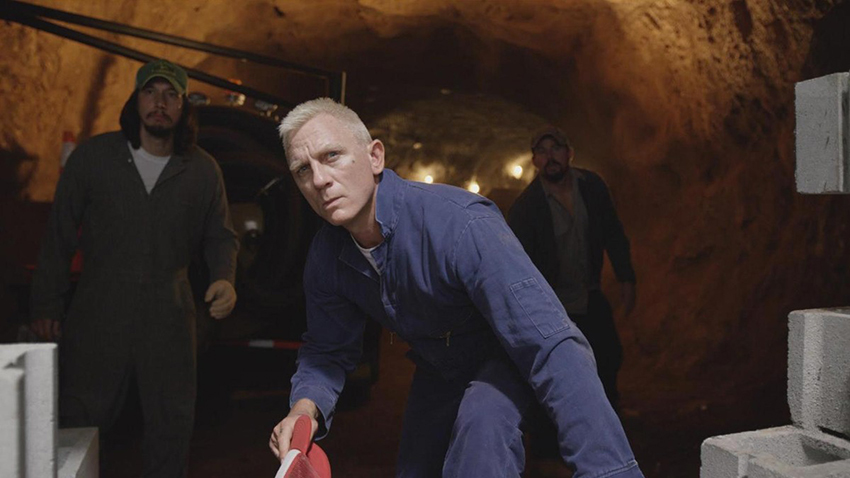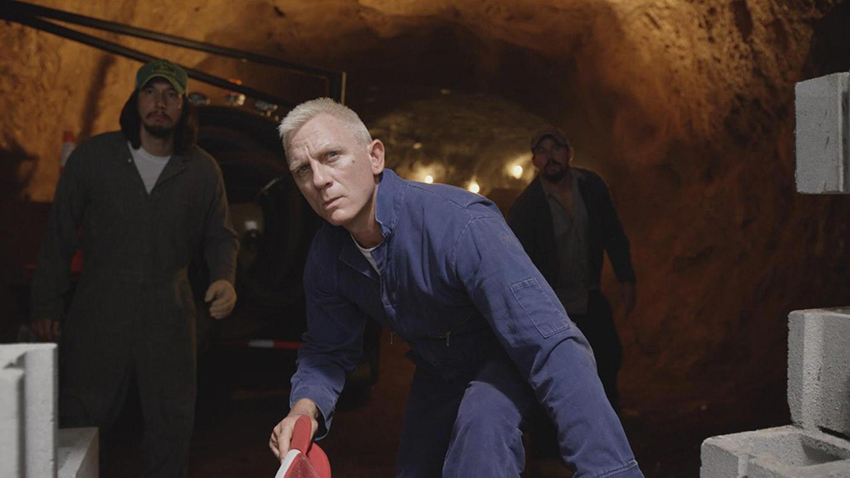 When the laughs and excitement do come though, as Soderbergh and his crew fully embrace the absurdity, it's a top drawer cinematic hoedown. Combined with that beloved criminal craftiness he executed so well in the Ocean's Trilogy, the filmmaker proves that his continued success with these heist films is not just dumb luck.
Last Updated: September 8, 2017
Logan Lucky

Logan Lucky is tonally far more patchy than expected. However, Steven Soderbergh's return to feature film directing makes up for the odd scripting drag with a supremely game cast - especially a bombastic Daniel Craig - absurdly funny characters and the type of crafty heist we've come to expect from the master filmmaker.

Error fetching XML