When it comes to watching a critical smash like Manchester By The Sea, you expect to get great acting, a strong script and sublime direction. However, the biggest concern when it comes to watching films like these is whether are they entertaining. Just because a movie is great artistically, doesn't mean it is entertaining to watch many times over. Sadly, Manchester By The Sea falls a little into this category. While it's hard to find fault on its different merits, it just lacks a spark and suffers from some difficult pacing that makes it a bit tedious to watch.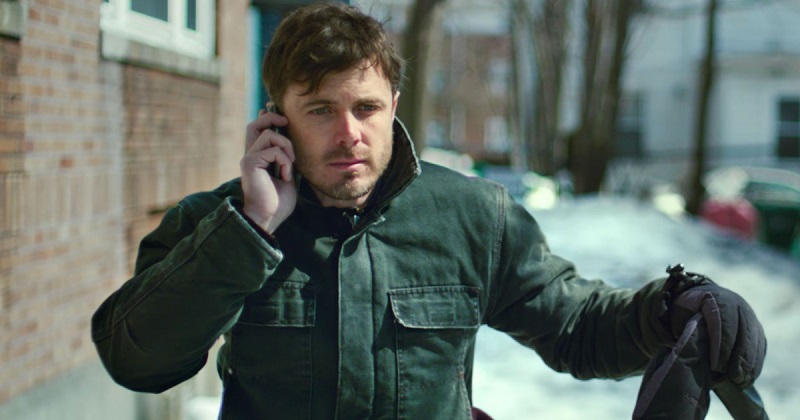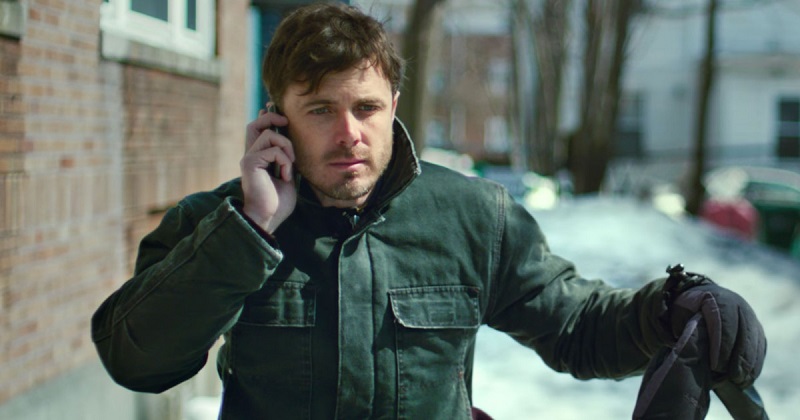 Manchester By The Sea follows the story of Lee Chandler (Casey Affleck), a down on his luck and socially inept plumber staying in Boston who upon hearing a call that his brother (Kyle Chandler) has passed away is forced to move back to a town he doesn't want to be in. As the only remaining sibling, he is forced to look after his brother's rebellious son Patrick (Lucas Hedges), arrange a funeral service while confronting his past and decide if he can take full responsibility as guardian of Patrick and stay in Manchester.
A dark past and reputation precede him and he has to overcome these difficult relationships to make peace with his life, including that of ex-wife Randi (Michelle Williams). The film doesn't reveal too much initially and leaves you guessing through large parts of its running time about what transpired in the past to lead Lee towards where he is today. The truth is uncovered through many flashbacks which detail Lee's different relationships in happier times and some of the moments that lead to his life being where it is.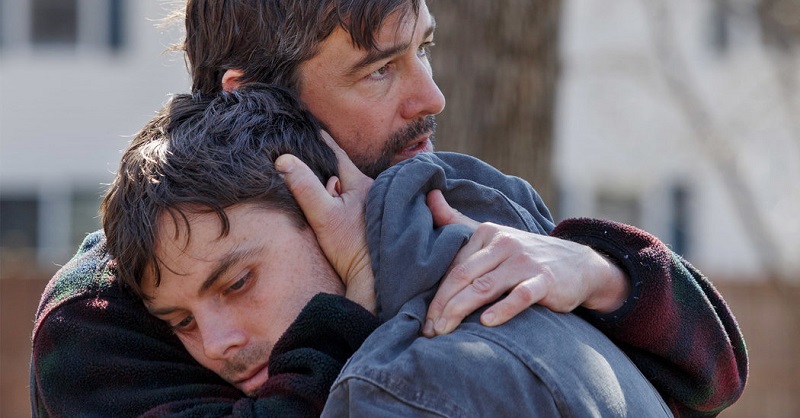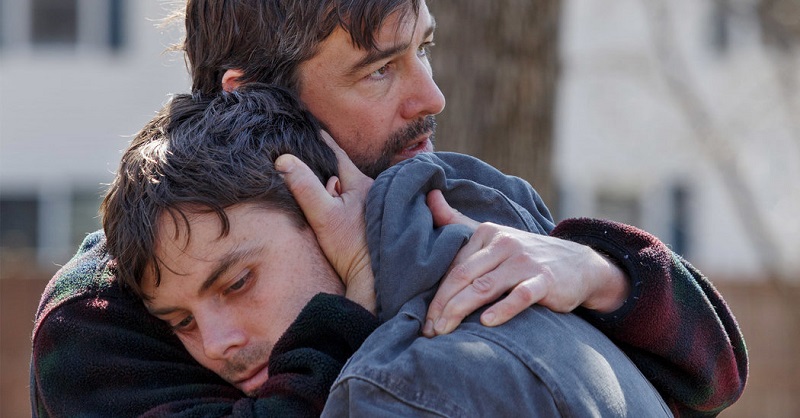 It is a difficult story to tell with a lot of elements to keep track of, but writer and director Kenneth Lonergan enables the story to be told in suitable nuggets while keeping you interested in what is to come. It must be said that the film is not a happy one, the subject matter is heavy and even towards its conclusion is not designed to give you warm happy feelings.
One thing that immediately stands out is that Manchester by the Sea is a gorgeous film. Lonergan uses a sumptuous palette with the help of cinematographer Jody Lee Lipes with many scenic and long shots that make fantastic use of the setting and environment to paint the mood of the film. The film has many powerful camera shots that bring out the strongest elements of the story and drive home the performances of the superb cast.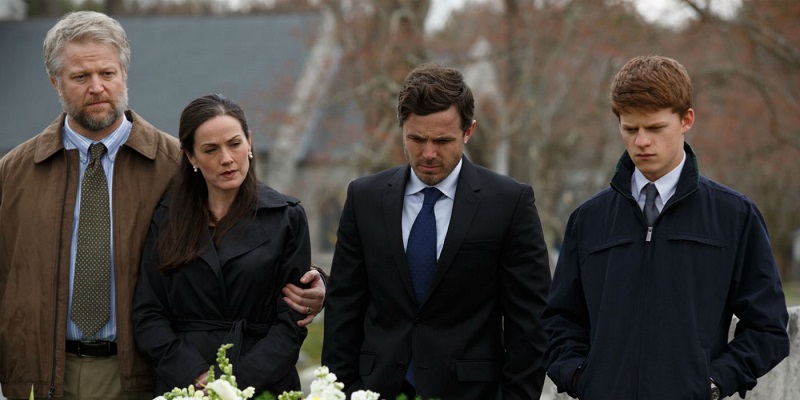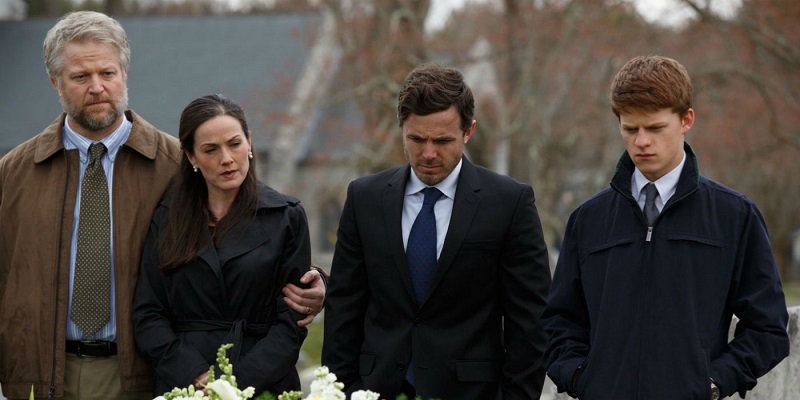 This is the kind of film that actors love because its characters all have many complex layers and it requires them to be at the height of their game to be able to deliver what this film requires. The script calls for a detailed level of exposition and the dialogue has a lot of details that brings this depth out to light. It keeps you constantly learning more about them, though if you do miss out on certain dialogue, you could miss out on some important reflections within the characters.
Thankfully, the cast all deliver with Affleck being the obvious stand-out whose raw and conflicted performance does a remarkable job portraying the pain and emotions that Lee is going through. Other casts members like Williams and Hedges also do a superb job in displaying the full range of emotions to their characters, while remaining measured and grounded in their performances.
The score by Lesley barber also plays a big part in the underlying emotions of the film. It's seldom buoyant and most times subtle, but many scenes would simply not work without it as the music drives much of the film's raw emotion.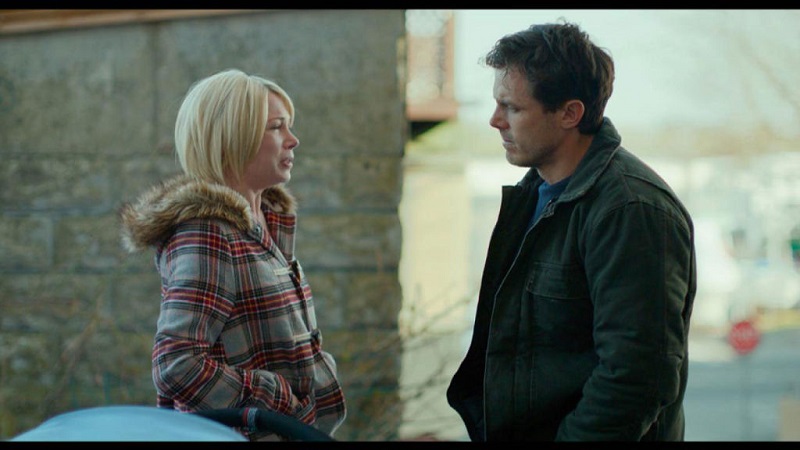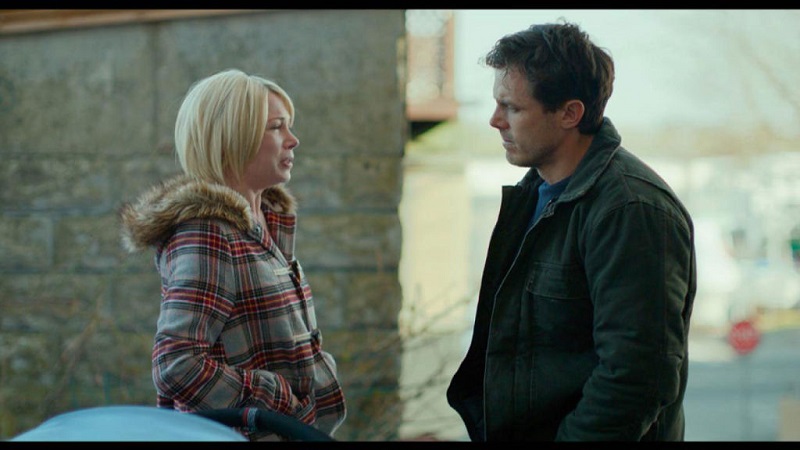 Sadly, where the film misses out on being truly memorable is its pacing, particularly in the second half of the film. The story takes a while to get going and while a lot of the scenes help in fleshing out its different layers, too many scenes play out a little longer than they perhaps should. The flashbacks are well utilized and break up the story well enough by giving you snippets of the past that uncover things nicely.
The biggest misstep though with the Manchester By the Sea's pacing is that it hits its emotional crescendo in the middle of the film. It is indeed one powerful moment that centers the story incredibly, but the second half of the film sadly does not deliver more on this and it feels like the film is simply just trying to tie up all the elements of its film. The film is unable reach or summit this high point again and when it finishes you can't help but feel that it could've offered more if it maintained that intensity or had left it more towards the film's anticlimactic conclusion. It makes the continued slow pacing a little frustrating to watch towards the end and prevents the film from being truly entertaining.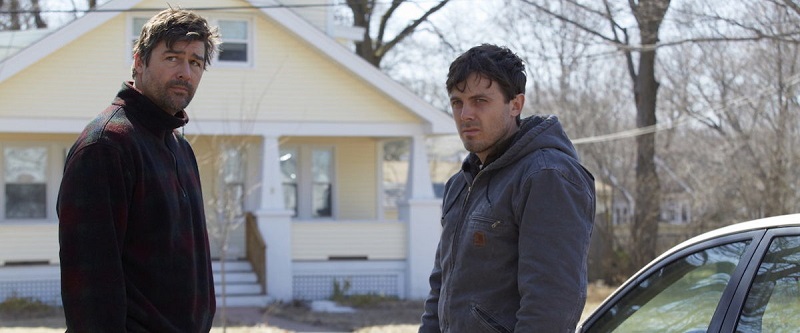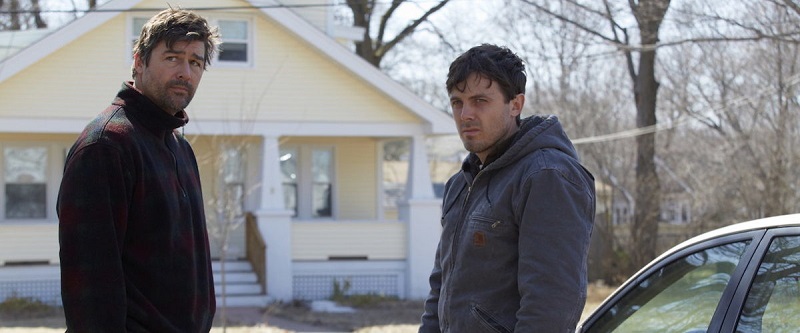 Manchester By The Sea is one of those art-house films that has no doubt delighted critics in its exceptional delivery on almost every part of its clever and rich story. It is likely to frustrate some with its measured pacing and middling conclusion though. You will definitely go through many powerful moments with the film's characters, but it could've been more.
Manchester By The sea is out now on DVD
Last Updated: May 16, 2017
Manchester By The Sea (DVD)

A well directed and superbly acted film that deserves the many plaudits it received. Some uneven pacing though prevents this film from reaching true greatness.