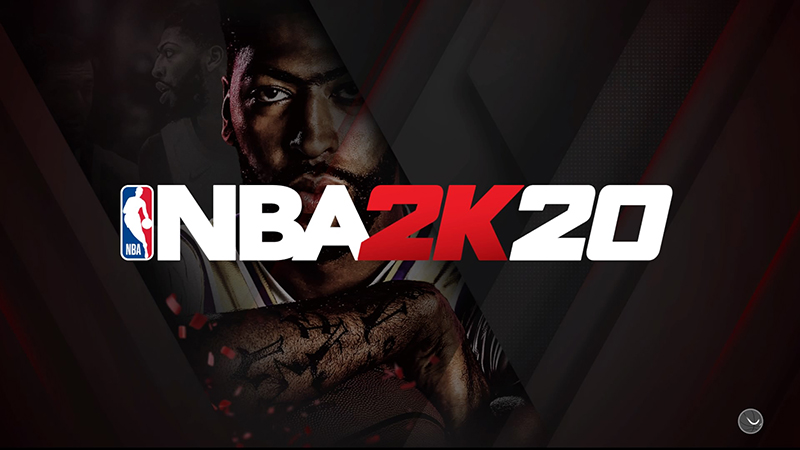 Most NBA fans will tell you that the sport is the greatest soap opera in the world. From the outlandish fashion to the antics of disgruntled players to the acrobatic show on the court, the NBA has everything you could ask for. As one of the biggest sports in the world, it's no surprise that the NBA2K series has a legion of obsessed players.
The fervour that accompanies the launch of the latest NBA2K is a sight to behold. Twitter is flooded with "race to 99" memes. Girlfriends are celebrated and envied when they create NBA2K launch day goodies along with buying the game itself for their significant other. NBA2K has a lot of pressure on it whenever it drops and it was no different with the latest instalment, NBA2K20.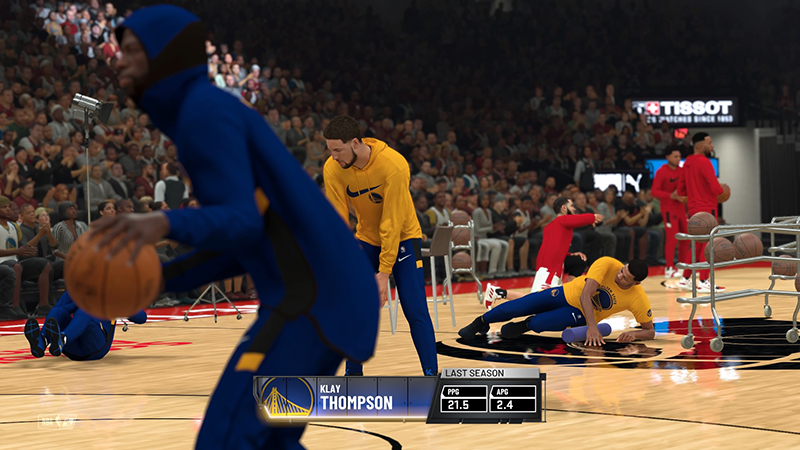 Nonetheless, it seems the team behind NBA2K20 didn't feel the pressure, at least they didn't show it, as the latest in the series seems as addictive and fun as its predecessors. Not having touched an NBA game since the NBA Live days of '98, I came into this series blind and it has been nothing but a whirlwind of fun and adventure and learning some complicated controls. The depth of the game is daunting at first, but it eases you into it and before long, you'll find yourself dunking with the best of them.
So much room for activities
The modes of the game are endless. You have your standard "Play Now" mode, where you can play everything from the standard NBA teams to the WNBA to even playing with the most up to date rosters in the mode NBA Today. The 2KU is the training mode where you can go over everything in minute detail. It reminds me of the in-depth and at times overwhelming detail that the Mortal Kombat training mode goes into.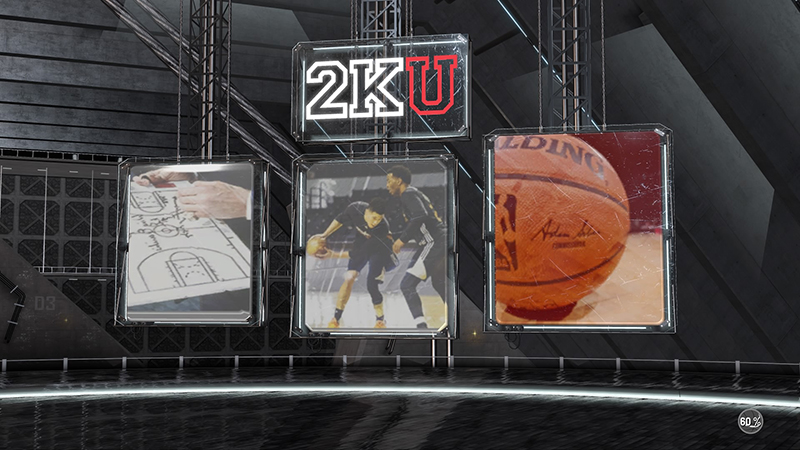 You can learn everything from how to dribble off your lead foot, fake side step before swinging the ball behind you, followed with a pump fake that finishes with an up and under to draw the foul, make the basket and still find yourself on the free throw line for that 3rd point. Did any of that make sense to you? Was it overwhelming? Welcome to NBA2K20, where everything is in your control.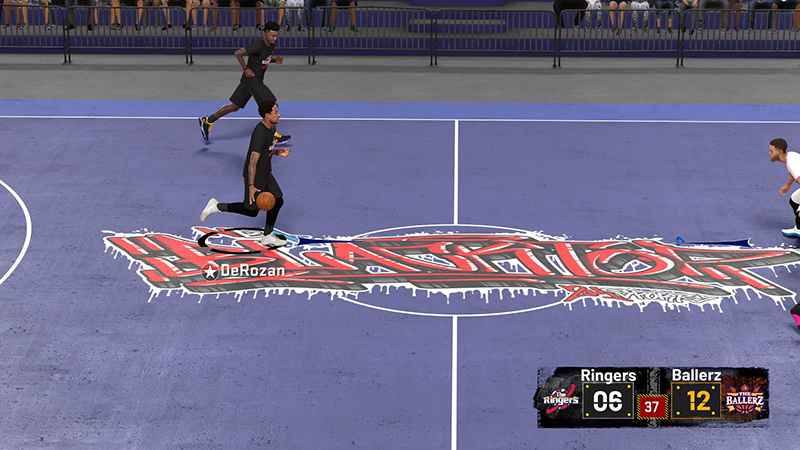 Black Top takes you to the streets, where you play street side basketball. Here, you can play everything from one vs one all the way up to a full five aside game. You can build your team from a mix and match of every available NBA player, allowing for a fun mix of teams on the streets. From changing court size to the points needed to win, everything is up to you.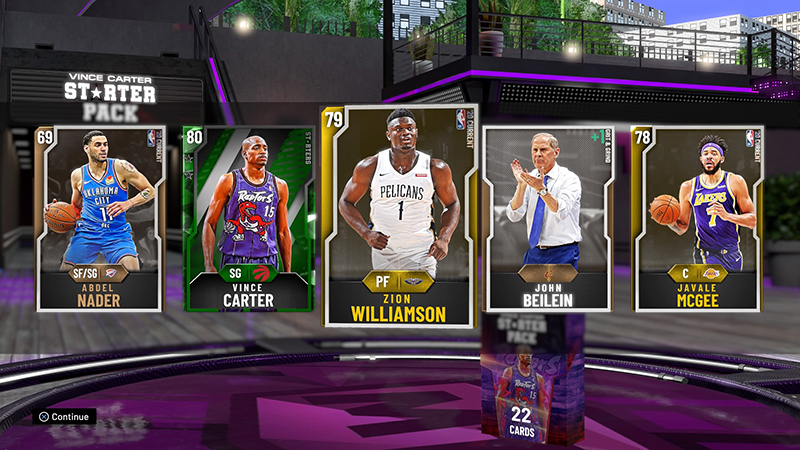 MyTEAM allows those that enjoy collecting player cards, opening up loot packs and leaving everything up to chance whilst you grind away your life to build a world class team to compete in leagues online. The overall winner in the premiere tournament in this mode wins a whopping $250 000 as well as a trip to the NBA All Stars game, so there is a huge incentive there.
MyCAREER does just about everything right
The mode that arguably has the biggest pull however is MyCAREER. NBA2K20 went all out here and created an incredible mode that has so much depth and so much to grind, you'll very quickly lose track of time. Customisation with appearances is as varied as ever, with a ton of options from picking freckles or not to deciding the width of your mouth by inches to how long or short your chosen hairstyle is. The option to scan your face via the app is also an option.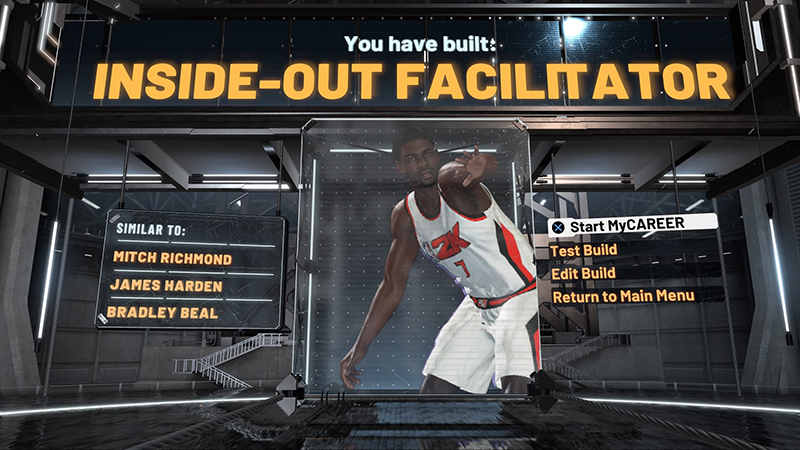 Once you finally drag yourself away from getting the most perfect look, you get into the MVP Builder, which is an in depth look at creating what kind of player your character will be. Prepare to be thoroughly frustrated with the language filter. I'm not sure what happens in the NBA2K community, but the filter is quite over the top. Apparently my surname, Kisela, contains inappropriate language. I still haven't quite figured out how they leaped to such a conclusion, but it was rather frustrating.
Getting back to the MVP Builder, you can really define the type of play style you want for your character. As you put your points into the various skill sets, your player's build starts to form. From there, you can adjust the standard things such as height, weight, wing span etc, but be warned. If you deviate from the build the game generate for you based on what points you put into, you'll start to see changes in your points distribution.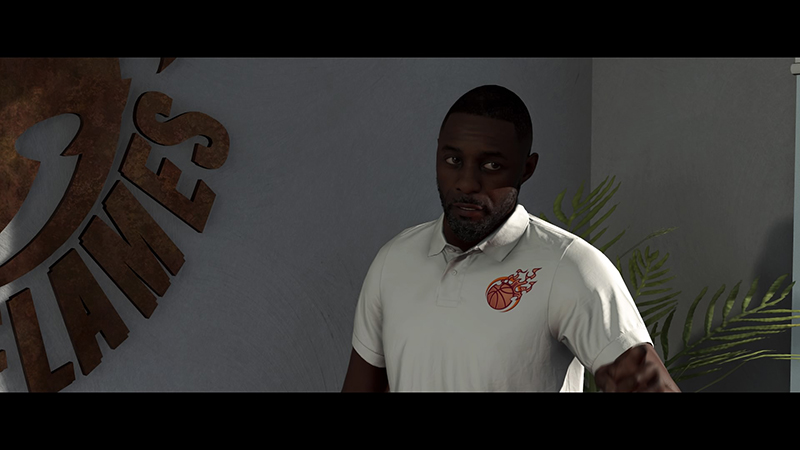 In terms of storyline, myCAREER was a fun one to play through. Complaints in the past have described the story as cringe-worthy and the dialogue making you want to scratch your eardrums until you went deaf but NBA2K20 seems to have learnt from the past. With a cast that includes Idris Elba and LeBron James, with the latter also being an executive producer, myCAREER makes for a compelling story that actually gets you somewhat invested.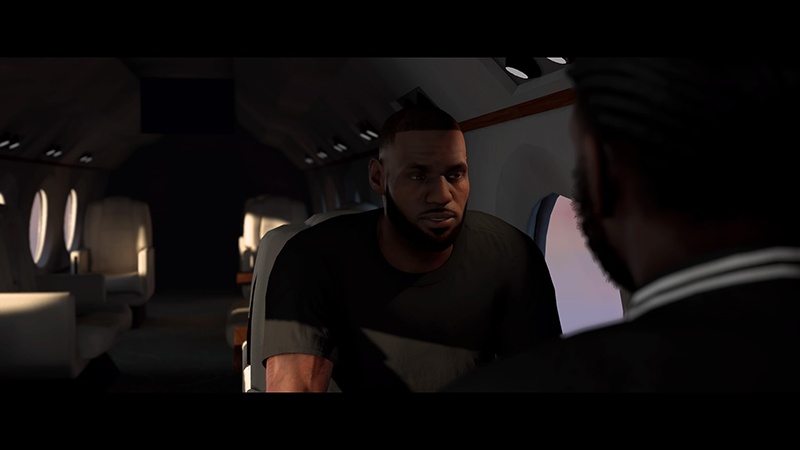 As for the mode in terms of gameplay, everything about it is just great. As you play through the game, you unlock badges across your four disciplines: finishing, shooting, playmaking and defense/rebounding. These badges come in really handy to give you the edge in games. The first badge I chose to unlock was "Flexible Release" which allowed me to make a shot I would have otherwise missed if I mistimed. It came in clutch in many a game. As you unlock more badges, you'll start to feel your player doing more and more right and becoming a powerhouse on the court.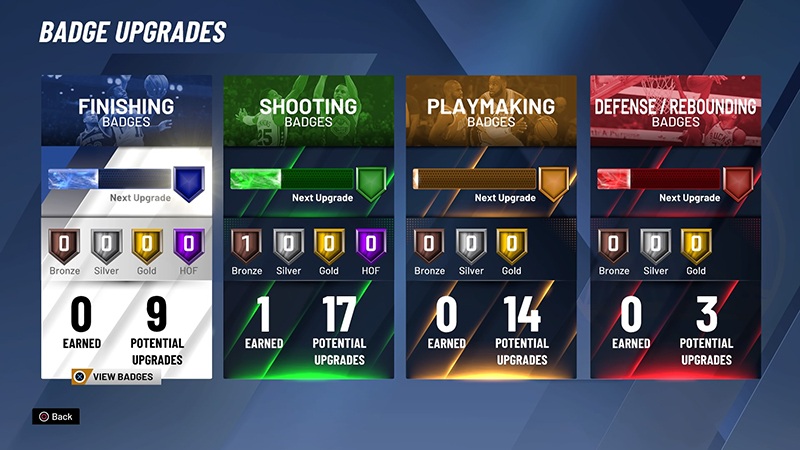 An intimidating depth to the gameplay, but you never seem to sink
The gameplay has a lot of depth to it. How often you choose to intensely press a player when you're on the defensive, how you set up picks and screens, everything requires your attention.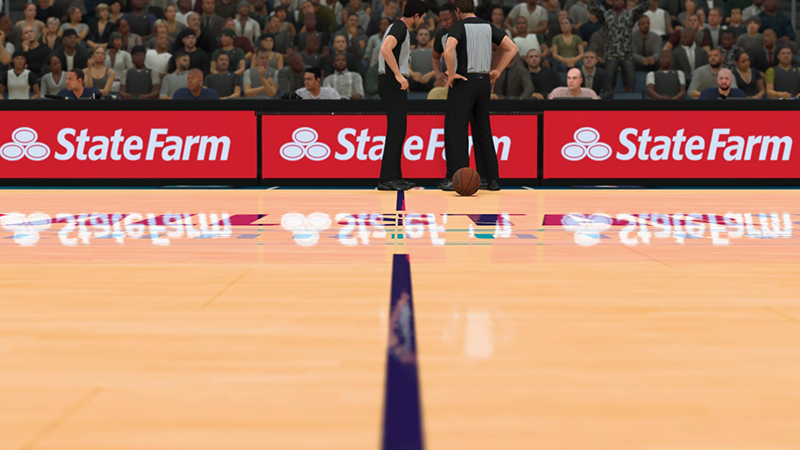 The beauty of the game however is that despite how complicated it is, you never truly feel like you're out of your depth. It may take time to really learn how to set up alley-oops consistently, knowing which of your players can hit the threes from deep and whether you should be shooting a floater or doing a fadeaway shot.
These are the complexities of the game that come to you in time. However you can just as easily sit down and have a very basic approach to the game and still find yourself getting some buckets. Having said that, online is brutal if you're new to the series so I'd definitely recommend getting some time against the CPU before you test your mettle against human players. It can be rather humbling.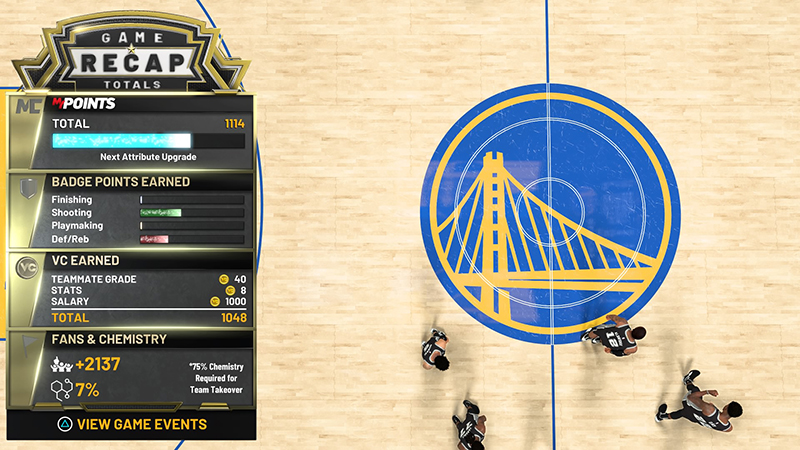 You're also able to be the coach during your games, so that you can control substitutions, game plans, what plays you want the team to make and when to call timeouts. Otherwise you can leave all that to the AI and you can focus on just playing the game and having a great time. You have so much control to play the game exactly how you'd like.
The commentary in the game is also something else. It's as accurate as the real-life version, with the commentators bringing up interesting statistics on your play, pulling up stats based on the previous game as well as comparing how you played between different quarters. The complexity of the analyses they make is impressive and makes you feel the pressure if you're underperforming. They also create so much excitement, especially if you're shooting a deep three or trying to sink a buzzer-beater.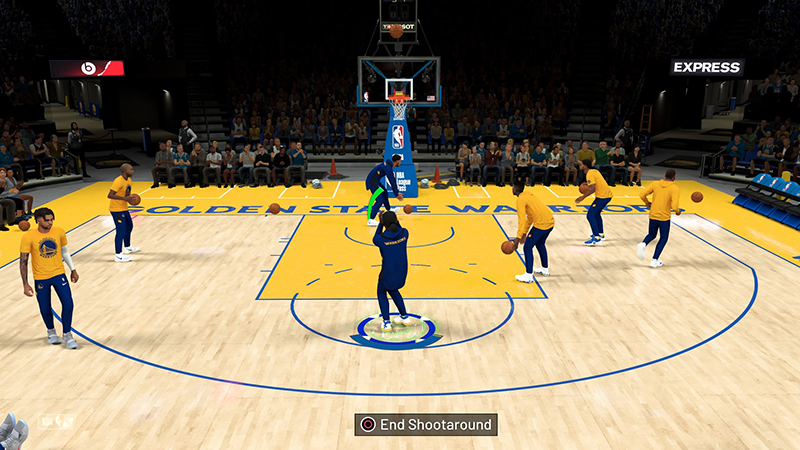 Not everything can be perfect – NBA2K20 is no exception
This is an incredible game that does so, so much well, but it also lets you down in certain areas. Initially the loading times were horrendous. Doing anything from adding skill points to your progression, loading games, going to The Neighbourhood, all required an unbelievably long time to load. You were absolutely screwed if you accidentally went into the wrong menu as you'd have to wait up to 30 seconds sometimes before the menu would load. This has since been fixed as they pushed through an 8GB patch that addressed this as well as a host of technical glitches that a lot of people experienced. Thankfully, I didn't encounter any of these.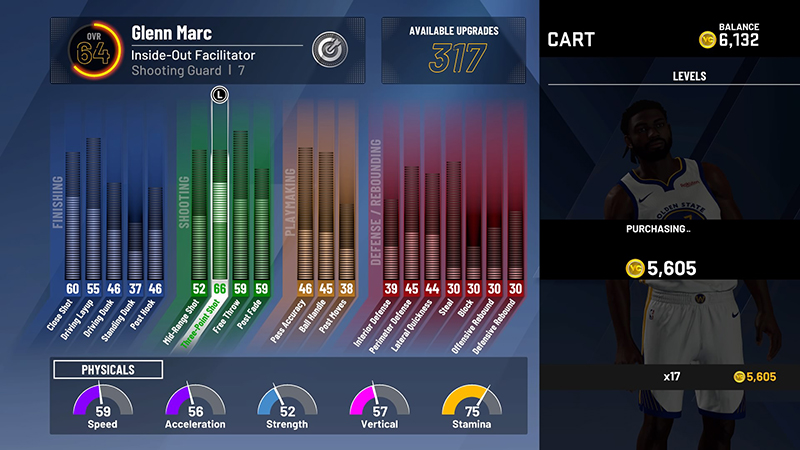 The only thing that takes longer than the initial loading times is grinding your way through things. Getting enough VC, the in-game currency, to purchase things in-game such as shoes, clothing as well as buying skill points to put into MyCAREER is an intimidating task. Everything about it is pushing you to just suck it up and spend real world money.
Something a friend of mine did straight away, saying he didn't have the time to get his player to a high level without it. And that's the truth. Unless you're grinding this game daily for hours at a time, you'll always be behind others because of how long it takes to unlock good things and gather enough VC. It's a complaint that has always dogged NBA2K and this instalment is no different, unfortunately.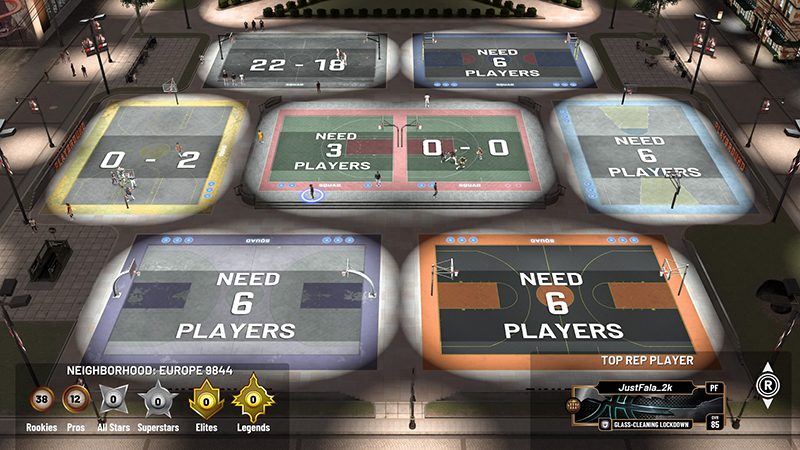 If you're happy to play with friends and people that come over, that won't be a problem but competing on the esports side of things will be difficult without spending money or leaving our friends and family for a couple of months whilst you grind away.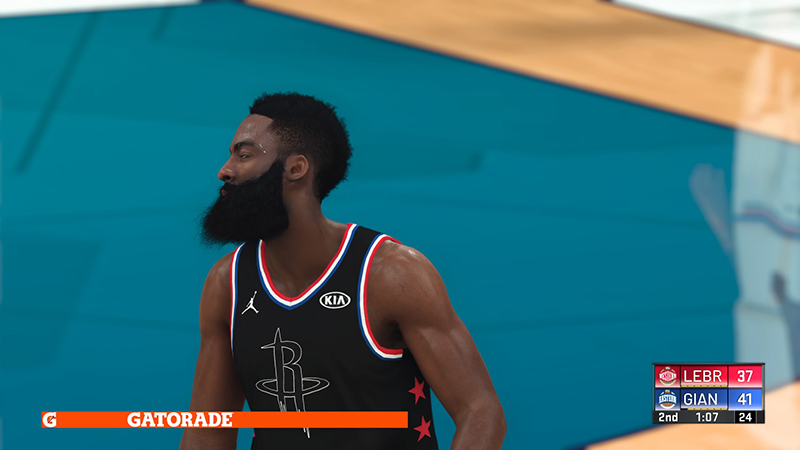 Another issue is the incessant advertising that is shoved down your throat. Sometimes it feels like you have a basketball game interrupting your Gatorade commercial. When a player is on a hot streak, the fact that the symbol depicting this underneath them is the Gatorade logo is rather ridiculous. It feels like you paid for a streaming service that still serves you ads.
One of the biggest contentions consumers are having with NBA2K20 is the gambling that is in place in the MyTEAM when trying to redeem tokens to get new player cards. Much like the latest GTA V: Online DLC, this has been completely disabled in NBA2K20 for South Africa – making it a better game for us.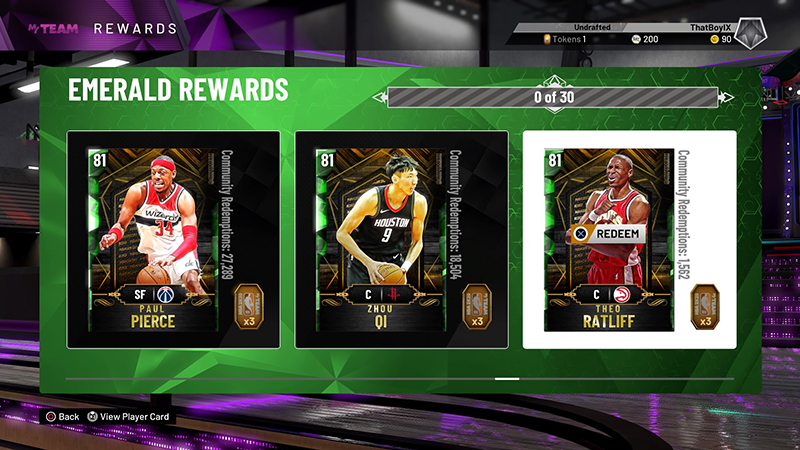 The tokens that would normally be used in the slot machines and other gambling techniques can only be used to buy players, much like you would with VC. There are various tiers, from Emerald to Ruby all the way up to Galaxy Opal.
If those that petitioned for GTA V to allow gambling in this country had their way, we would have been in the same unenviable position much of the globe finds itself in.
A game that isn't bogged down by its flaws
NBA2K20 is a full package that will have you playing for hours and hours. Despite some of its flaws, they're so strongly outshined by all the things the game does so well. It's an incredible piece of art that absolutely does justice to one of the greatest sports in the world.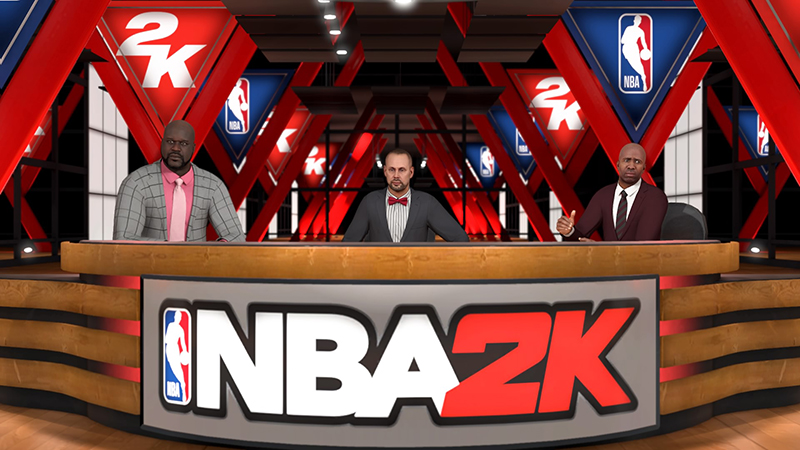 There's just so much that can be done outside of just playing the game. You can create your own sneakers, there is access to 2KTV that gives you insights into the game design from pro players and the dev team. The visuals of the game itself are sometimes breathtaking in their composition.
With NBA2K20 taking MyCAREER so seriously with having a stellar cast and LeBron being the executive producer, this game took no shortcuts in those regards. Having the half time show with Shaq featuring amongst others shows that a lot of effort was put into making this game authentic and immersive.
If you're new to the series, you'll have a great time learning without feeling overwhelmed. For those returning, it's more of the same but even better.
Last Updated: September 10, 2019
NBA 2K20

NBA2K20 is an incredible addition to the series. The depth and attention to detail make it a masterclass in replicating the beauty of the game. MyCAREER particularly stands out with 2K being serious with the star cast of Idris Elba and LeBron James, with the latter also being the executive producer. This is a game that does so much right, you're quick to forget the incessant brand plugging and intimidating grind.

NBA 2K20 was reviewed on PlayStation 4