I recently reviewed PDP's sorta flagship LVL 50 wired headset for the Xbox One. It's a decent, if somewhat underwhelming headset that focuses on just the basics. It sounds good enough, but there are other sets in the same sort of price range that just make it less of a decent value proposition than it should be.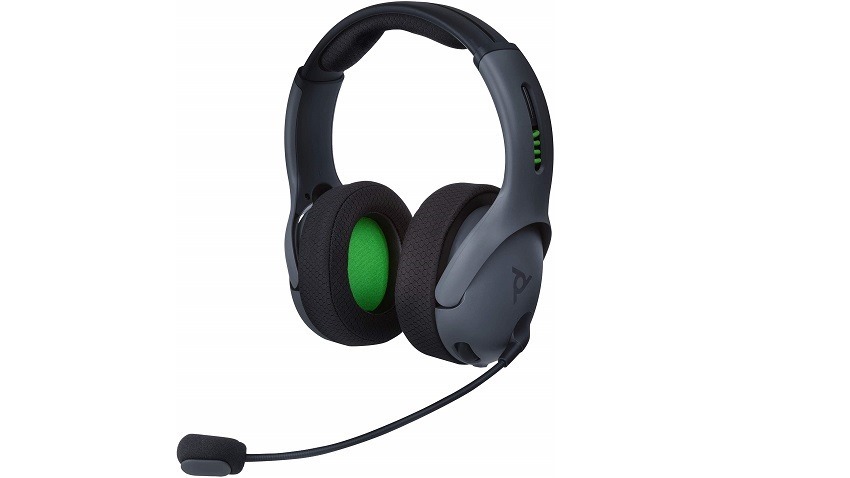 The headset does, however, also come in a wireless variant that's not only a quite a bit better when it comes to its sound and features, it's also quite well priced for a wireless headset, making it one of the better sets available in its price range.
It looks nearly identical to the wired one and has a similar sound stage. The PDP LV50 Wireless has an appealing, even welcoming design that features curves instead of the sharp edges that many other headsets sports. The bulk of the LVL50 is made from matte grey plastic, while the adjustable headset band is black, with a decent bit of foam padding for it to sit comfortably atop your head. The band can be adjusted by sliding, but there are no secure click-stops to get a precise fit, which I find curious. There's a decent bit of flex to the band though, and I don't see it cracking without undue force. That can't really be said for the hinges that attach the cups to the band. They're firm when the headset's on your head, but it does seem like a mishap might lead to breakage.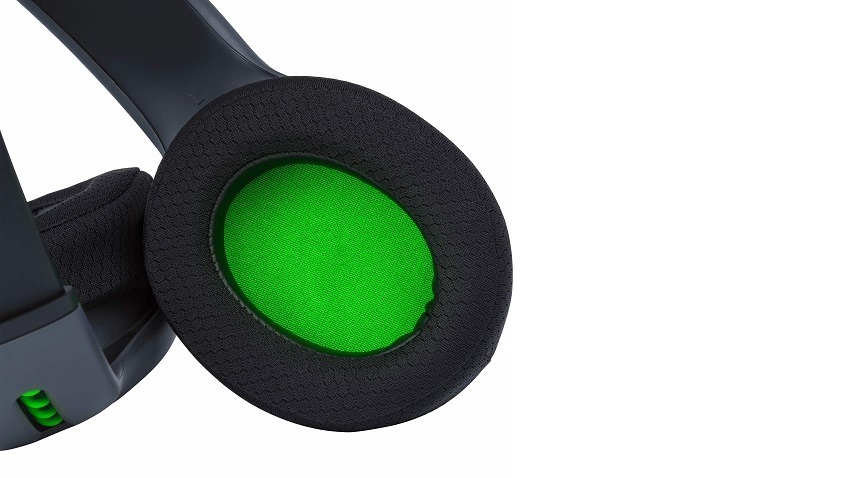 The cups are fitted with a light nylon fabric that's well padded and comfortable. It's very light and thus very breathable. The only splash of colour you'll find on the LVL50 is on the inside of the cups, with a bright green for the Xbox ones, and a deep blue for PlayStation ones. On the right cup, you'll find a simple volume dial, while a swivel, foam-covered boom mic decorates the left. It clicks into place when lowered – and unlike the wired set produces a nice beep when its lowered, and again when it's lifted to let you know what position it's in. The wireless version also features a separate little roller wheel to change the volume between chat and game, which is quite nice.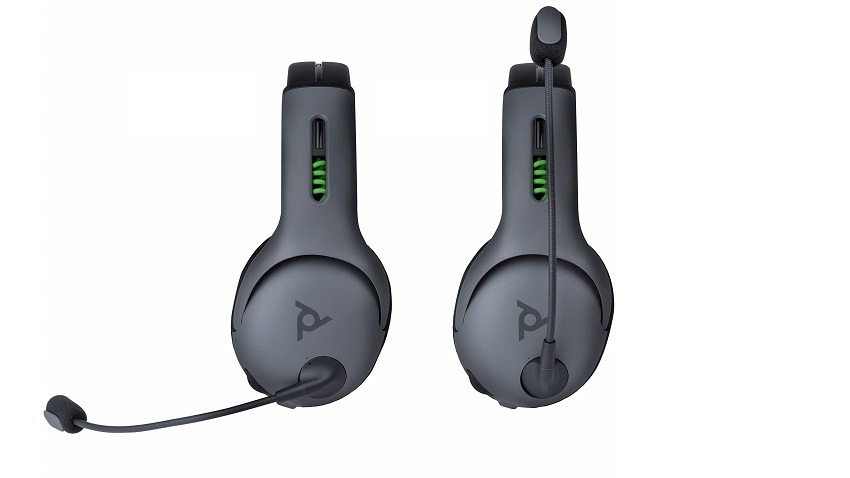 Set up is a doddle. Unfortunately, it doesn't natively connect to the Xbox One like many wireless headsets do now. Instead, it comes with a little wireless dongle that's pre-paired with the headset, so there's none of that syncing nonsense to get in the way. You plug it in, switch it on, and it works. That's the way it should be. The wireless dongle does actually give it a bit of extra utility because it works perfectly well on PC too.
\ It didn't fare as well on my PlayStation or Switch, but that's to be expected. It is also unfortunate that the set doesn't allow you to unplug in a 3.5mm cable, so it won't work with your phone or other devices that use that standard. That does mean that you have few options if the headset runs out of juice when you're mid-game, other than running a micro USB cord up to the thing. Thankfully, that shouldn't happen too often. PDP says you'll get around 16 hours of use between each charge, and from the month or so I've been using the set, I'd say that's pretty accurate.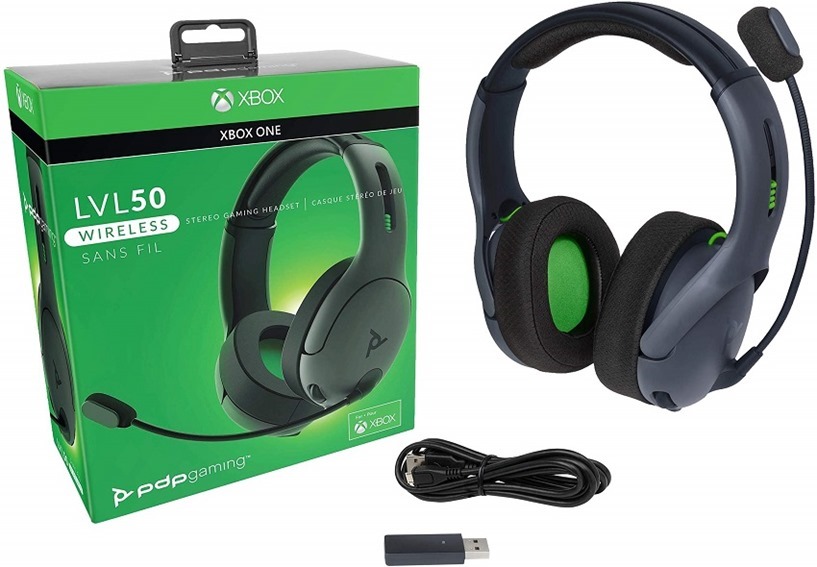 As I said earlier, it actually sounds a bit better than the wired one, probably because the 50mm drivers are being powered properly. The set also features two EQ modes available at the tap of a button. By pressing the "mode" button you can switch through "Pure Audio" and "Bass Boost" modes. They do what they say on the tin; Pure Audio is a more neutral EQ mode that's light on bass, while Bass Boost boosts the low end while sacrificing mids – so expect vocals to be a little drowned when using this. I'd have liked a few more EQ modes, but this is more than serviceable.
It's available for R1799, which puts in in the mid-range for locally available Xbox One headsets. It's a little more than Microsoft's official one but comes with the benefit of working on PC too. In the US, at its price of $80, it's an easy recommendation. Here, where it's a little more than that it comes up against other decent wireless headsets.
Last Updated: June 14, 2019
PDP LVL50 Wireless (Xbox One)

The wireless set is a better value proposition than the wired one, with decent sound, good battery life and both PC and Xbox One compatibility.