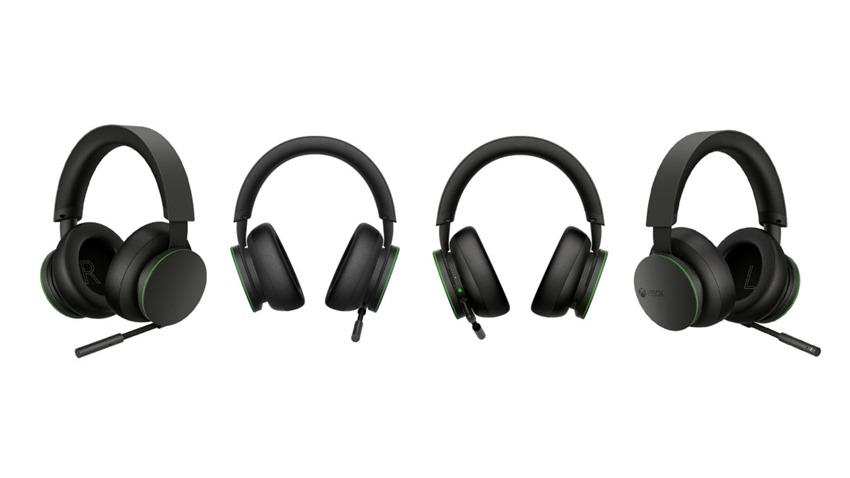 Feast thine eyes, on the latest Xbox-branded peripheral! An official Xbox headset hasn't been seen in quite a while, and that single earcup audio device doodad I got with my Xbox 360 is starting to show its age so it's about time that I looked at an upgrade. Microsoft's official Xbox Wireless Headset looks to be a solid piece of smart audio delivery technology, which will be out in May and will have an official recommended retail price of R1800 on our shores.
It looks to have everything that you'd expect from one a current generation headset as well: It's wireless, has voice isolation features and supports fancy spatial audio technology like Windows Sonic, Dolby Atmos, and DTS Headphone: X.
"We spent a lot of time in the audio testing chambers trying to characterize and understand how the headset reproduces audio in different room environments. It goes in your living room, game room, and dorm room and we want it to sound the best for all types of audio." said Erik Garcia, Project Architect and Lead on the Xbox Wire.
In the same way, the team studied game-play to ensure great sounding chat, sensitive mic to prevent background noise.
Microsoft says that at its optimum best, a three hour charge will get you around 15 hours of gaming time on the headset. Various factors permitting, of course.
If you don't feel like waiting, you can always grab an import when the headset goes on sale on March 16 on the other side of the globe. It looks alright so far! While the bang for buck features to pricepoint ratio definitely sounds appealing, Microsoft is still going to have its work cut out for it when it goes head to head with a number of brands that have set up shop since the launch of the new Xbox Series consoles. Everyone from Razer to Corsair has a headset on the market that works just fine, but a new challenger on the scene always results in healthy competition.
Last Updated: February 16, 2021