Last week we hosted a screening of Den of Thieves with our mates at TimesMediaFilms, and it was great to see so many of you! As usual, we requested that you give us feedback on what you thought of the movie and it's clear that many of you peeps really enjoyed it, as did Kerv and I! So what's the movie about? Here's a reminder:
A Los Angeles crime saga in the vein of "Heat", DEN OF THIEVES follows the intersecting and often personally connected lives of an elite unit of the LA County Sheriff's Dept. and the state's most successful bank robbery crew as the outlaws plan a seemingly impossible heist on the Federal Reserve Bank of downtown Los Angeles.
So that looks like lots of action mixed with some comedy, but was it? Well here's me waxing lyrical because I am too lazy to write. The TL;DR is me giving it a 7/10, saying that Gerard Butler is an awesome jerk and that the middle part stretched WAY too much.
Well that was what I had to say about the movie, what say the rest of you?
Kervyn – 7/10
They say imitation is the highest form of flattery. If that's true then Den of Thieves does a hell of a lot of flattering over the course of its 140-minute runtime. So yes, this heist thriller is derivative as hell, borrowing from the likes of Heat, Inside Man, Lethal Weapon and more (some of which I won't mention, because, y'know, spoilers!) but what writer/director Christian Gudegast lacks in originality, he at least makes up for with visceral punch. Besides for a bloated second act, the film is tense as hell when it needs to be, and boasts some of the best gunplay I've seen on screen in ages – seriously, this is porn for military aficionados – and a third act that should catch many by surprise. Gerard Butler also gives his best showing of recent memory as a scumbag of a cop, so dick-ish you can't help but cheer him on just to see how he far he can up the dick ante. The film has several laughable plot holes/continuity issues and the bulk of the characters are thinner than the tiny slip of paper the entirety of their dialogue was written on, but you can't deny that Den of Thieves isn't thrilling entertainment when it gets it right. 
Terrick Levendal – 7.5/10
I enjoyed the movie. The intro was good. Some parts in the middle dragged out… and the ending was BADASS!
Thomas Brugier – 7.5/10
Great action entertainment, nice gunfights, a delightfully unpleasant Gerard Butler. Some laughs as well.
Julia Davies – 6.5/10
It's not my type of film, but if you're into having your mind numbed by violence and gunfire then I'll admit it was pretty good. My man Gerard Butler was great and it had a cool twist at the end.
Andrew Hall – 7/10
The movie was great, great action scenes and awesome plot twist.
Gavin Gilowey – 7/10
With a more lifelike feel to the movie than flashing Hollywood trends, Den of Thieves felt real and possible. The tension builds up and every moment catches you and holds you there only to be released at the end. Blurring the lines between bad/good guy was clever and made the movie feel like cops and robbers when you played as a kid (who was the actual bad/good guys?) On the other side, some parts were dragged out and other parts needed that Hollywood sparkle especially with the reveal to explain things.
Birgit Ottermann – 5/10
Fun enough, but lots of clichés and holes in the story. The scene where Gerard Butler's character (Big Nick) cried to show his sensitive side was the worst – so forced and cringeworthy. The last third of the movie was better. Best acting was by Pablo Schreiber (Merrimen) and O'Shea Jackson Jr (Donnie).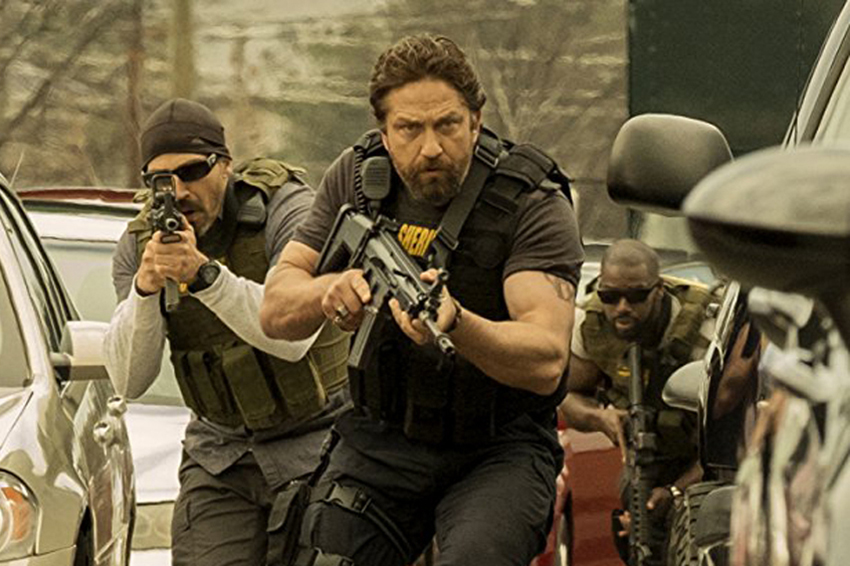 Andrew Ferhelst –  8/10 
Awesome action, gunplay was excellent, story could have been better, Gerard Butler and the performance from O'Shea Jackson was top notch. Opening sequence set the movie up perfectly.
Annie Spencer – 8/10
Really enjoyed the movie! Lots of stimulating action fight scenes and very unexpected plot twist in the end.
Werner (Avo) Botha –  6.3692/10
It was an enjoyable action/heist movie that had all the usual suspects
Lester Mcgee – 9/10
A friend of mine went in my place last night, but he enjoyed the action-filled night with his favourite rapper/actor 50cent. Overall it was was an excellent movie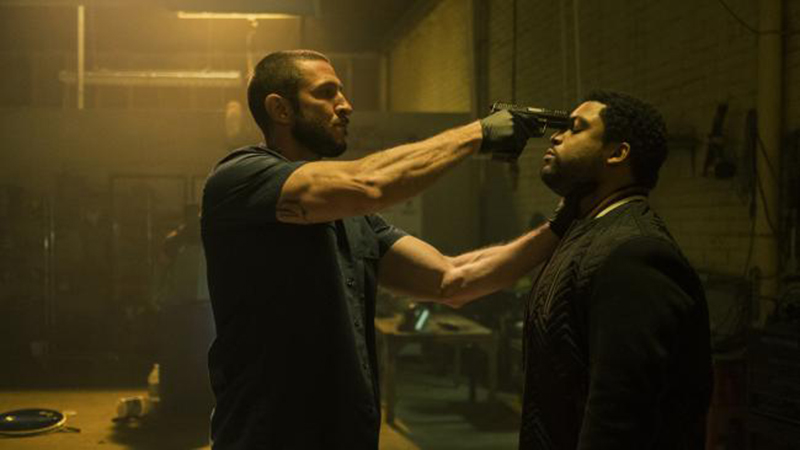 Den of Thieves is helmed by screenwriter turned director Christian Gudegast (A Man Apart, London Has Fallen), who also co-wrote alongside Paul Scheuring (Prison Break, A Man Apart). The action-thriller stars Gerard Butler, Curtis '50 Cent' Jackson, Pablo Schreiber, Sonya Balmores, Evan Jones, Maurice Compte, O'Shea Jackson Jr., and Brian Van Holt. It's out now in local cinemas.
Last Updated: February 6, 2018