As a lover of rhythm games and all things Japanese, I'm ashamed to say that I've never played a Rhythm Heaven/Paradise game before. Thankfully Megamix contains levels from previous entries which allow me catch up a bit. After playing this game however, I realize that I've been sorely missing out on a really unique rhythm game series.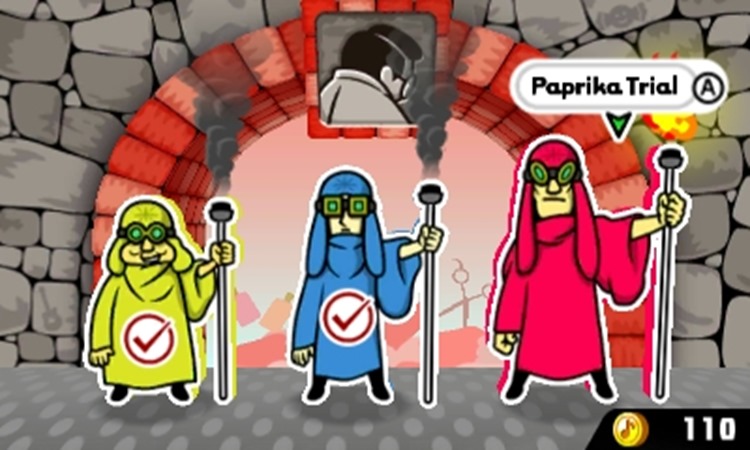 While Rhythm Paradise Megamix is ultimately a collection of rhythm mini-games, it does have a story of sorts to move the game along. A little pink bear-thing (with an adorable pink afro) named Tibby fell from Heaven World and you have to help him get back home. To do this you have to help some eccentric characters get back their Flow, which really just equates to completing mini-games in order to progress through each stage.
At first the story seemed like a weird inclusion as it does kind of slow down the pace and interrupts the flow of the game, but despite that, I absolutely adored how weird and funny the characters and writing actually is. From the doughnut loving Donna, to the energetic hair stylist Hairold, the characters had me laughing out loud more than once. The story is not afraid to get downright silly and because it doesn't really take itself seriously, I ended up doing the same and thoroughly enjoyed it in the end.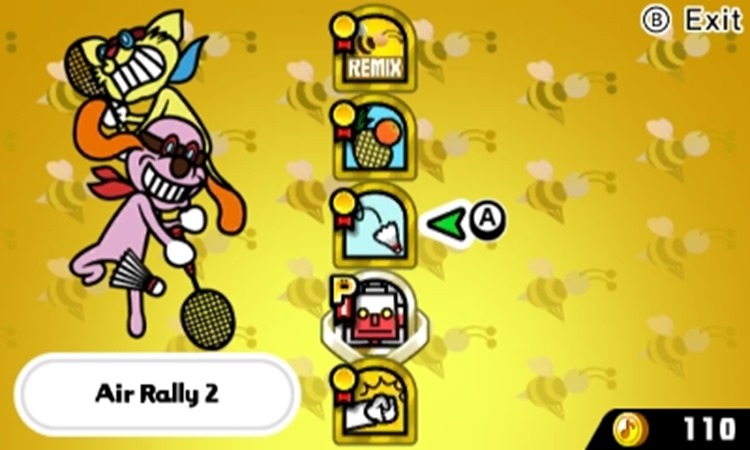 As mentioned before, the core gameplay consists of short rhythm-based mini-games with each one consisting of nothing more than one or two button presses. You'll get a small tutorial before each level and upon completion you'll be graded and awarded coins accordingly. It's simplistic control scheme works in its favour by making it an extremely accessible and easy game to pick and play. This however doesn't mean that it's not challenging. The timing of your input is much more reliant on audio cues rather than visuals ones, so much so that you can actually play some of the games with your eyes closed. After a while I really started to feel the music of each stage and looking back, I was probably an irritating passenger to sit next to on the bus as I was constantly tapping my feet and bobbing my head while playing.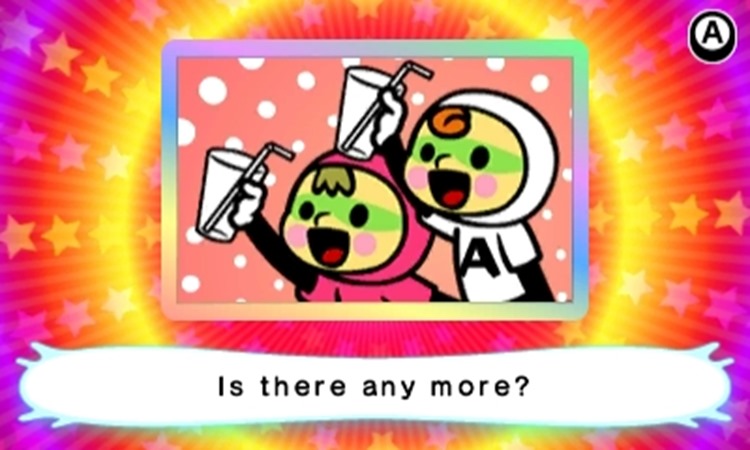 Even though I said you can play some of the games with your eyes closed, I wouldn't really recommend it as it's the combination of the wacky visual themes and catchy music that really makes each mini-game so surprising and fun. At first things seemed quite normal, and the mini-games themselves were nothing too outrageous, but before I knew it, I found myself clipping the facial hair off of onions to the sound of catchy lounge music. From a lumberjack (or as the game refers to it, LumBEAR jack, ha!) bear chopping wood with dancing cats in the background to drill exercises with ducks, the weirdness never lets up and If you're thinking to yourself that it all sounds very Japanese, then I would say that that's a pretty accurate observation.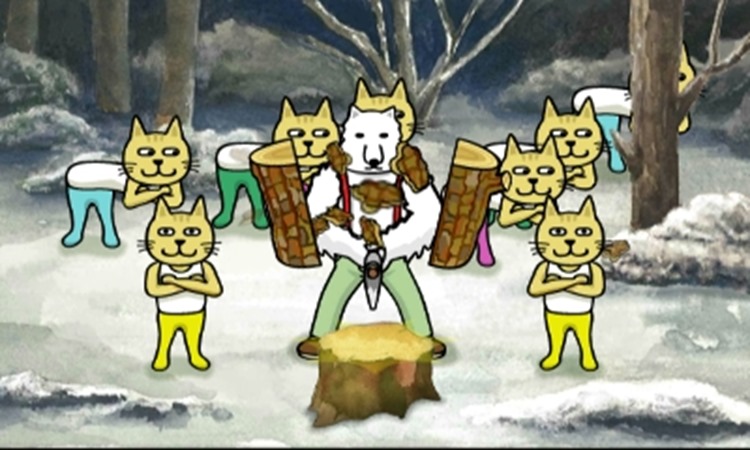 Eccentricity of the levels aside, they're all fundamentally entertaining in their own right. Rhythm Paradise Megamix does a good job of making each mini-game feel fresh and fun to play and just when you think you've got it all figured out, the game really mixes it up by throwing remixed versions and mashups of previous mini-games at you. It's a well thought out experience, though I do have one issue. Every few levels you're presented with a semi-mandatory roadblock of sorts. Here you have to use your hard-earned coins to take on the challenge, and the only way you can pass is if you successfully complete it or you run out of coins. It was really frustrating to fail and lose my coins, especially seeing as how they're used to buy new mini-games and music. Thankfully there's not too many of them.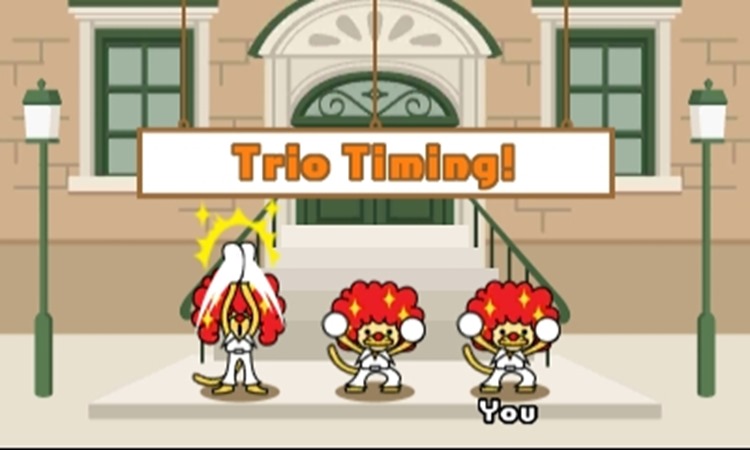 Rhythm Paradise Megamix is all about having a good time. It's fun, weird and doesn't take itself seriously at all. It even has a Download Play option so you can share the wackiness with your friends in local (only) multiplayer. If you love rhythm games, then you should definitely pick this one up.
Score: 8.9
Last Updated: January 4, 2017
Rhythm Paradise Megamix

Rhythm Paradise Megamix has fun gameplay, catchy music, unique visuals, a colourful cast, tons of content and onions with facial hair. What else could you really ask for in a game?

Rhythm Paradise Megamix was reviewed on Nintendo 3DS