When Rocket Pictures decided to make a play on the popular Shakespearean tale, Romeo and Juliet using the concept of garden gnomes, I think few people expected it to be as successful as it was. Which is a pity because as a movie, it wasn't particularly good. The idea was to try and draw on much of the appeal of Pixar's toy story and replace the toys with said garden gnomes. However, instead of creating unique and fun characters, the film was stuck with dull clichés and a plot that was a little too over the top.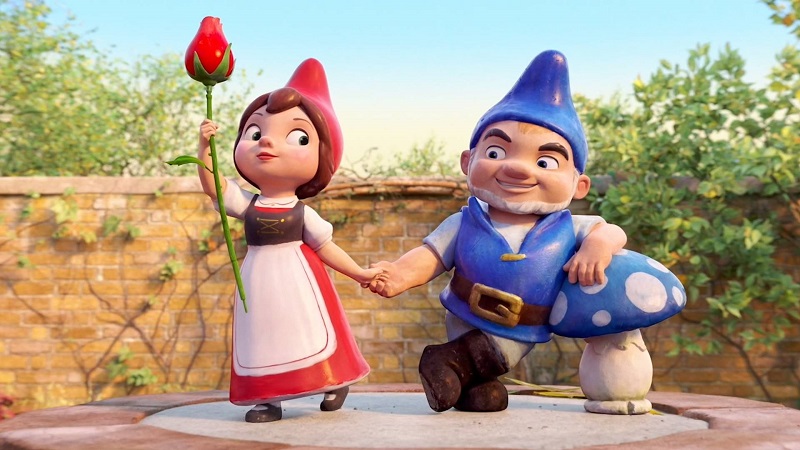 Sadly though, it did well enough to warrant a sequel, and we are now stuck with another literary crossover in the form of Sherlock Holmes. Only they took everything that worked from the first movie and threw it completely out of the window, leaving us instead with a film that is as dated as people that still own garden gnomes.
This story follows on from the last film, with the garden gnomes now transported to a new garden when their owners move to London. This just places them in the path of a bigger problem as someone in the city of London is going about stealing garden gnomes from all the houses. As a result they get involved with Sherlock Gnomes and his trusty side-kick Watson to solve this mystery before all the gnomes are destroyed.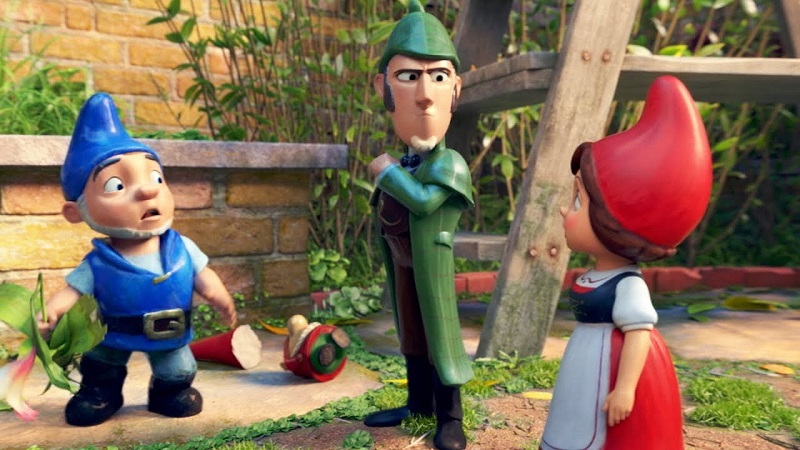 At least, I think that was what the plot was about because I almost fell asleep while watching the movie. I know it sounds bad –  and when you watch movies as often as I do it's easy to get film fatigue, but I can safely say that Sherlock Gnomes is one of the blandest films of the year so far. And don't just take my word for it, in attendance in the screening of this movie were a lot of small kids who came out to watch this film and I didn't even hear a laugh from a single child throughout the movie.
The problem is the film relies on the gimmick of garden gnomes that take after popular figures, but it's one that is entirely used up within the first five minutes where it then needs to rely on its plot for further success, which is unfortunately very poor. From the absurdity of the plot to the obviousness of its culprits – it took me all bit 30 seconds of seeing a particular character to know who it was – the story just never offers up enough moments of interest or intrigue. This could still be okay if it were funny, but the laughs are so few and far between and probably skew a little more on the crude side making them not only inappropriate to kids but unlikely to get them to enjoy the movie much.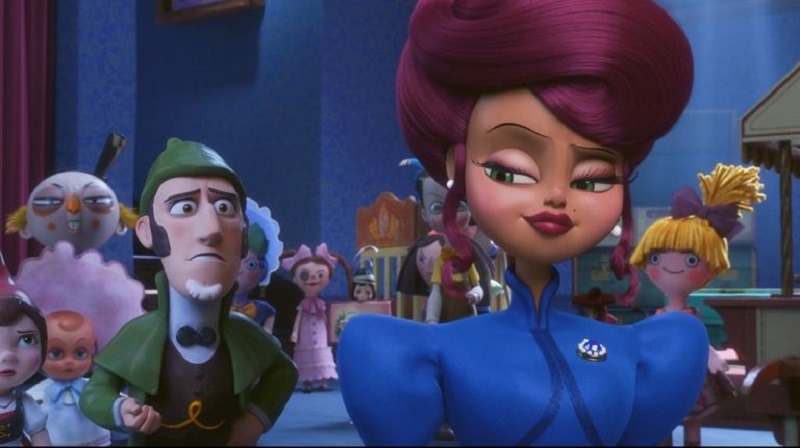 The characters are also all very one-dimensional (I guess it's a stretch to expect complexity in a structure essentially made of clay) and despite this film being a sequel, you still don't really care about the characters and you kind of wish many of them could just be dropped and broken into pieces rather than endured with the way they are here. Ben Zazove who wrote the script for the movie fails to produce any worthwhile dialogue or new ideas into the story either.
Which is a pity, because the talented voice cast of James McAvoy (Gnomeo), Emily Blunt (Juliet), Johnny Depp (Sherlock Gnomes), Chiwetel Ejiofor (Watson), Michael Caine, Maggie Smith, Julie Walters, Mary J. Blige, Ashley Jensen, Jamie Demetriou and Ozzy Osbourne is certainly more capable than this (except for maybe Ozzy).  When the writing is as bland as this, there is not much their talents can do about it. Same goes for the chemistry between Gnomeo and Juliet, who just don't come across as a particularly charming couple and are nowhere near as exciting as Depp's Sherlock Gnomes. However, Gnomes' characters also has these weirdly animated sequences when he is trying to unlock mysteries in his mind that are particularly absurd and completely take you out of characterthe .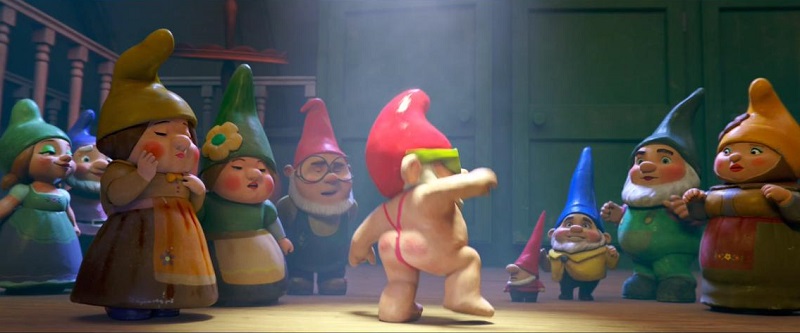 The film was also billed as featuring new music from Elton John, but the music in the film is all rehashed music from other moment's in John's career, with the rest scored by Chris Bacon instead. Given its focus on the younger audience, it's unlikely to elicit any moments of nostalgia either. You get the feeling that Elton John was ready with a number of new songs for the movie but then after having watched it, decided he is not going to waste any new stuff on this movie and so stuck with rehashing old tunes instead. It's a sign of how unimaginative the story is that the soundtrack is filled with songs from the 70's and 80's.
The animation is at least decent and while definitely far from the incredible heights of a Pixar movie, there are enough bright colours and attention to detail to at least remind you that there are some professionals working on this movie.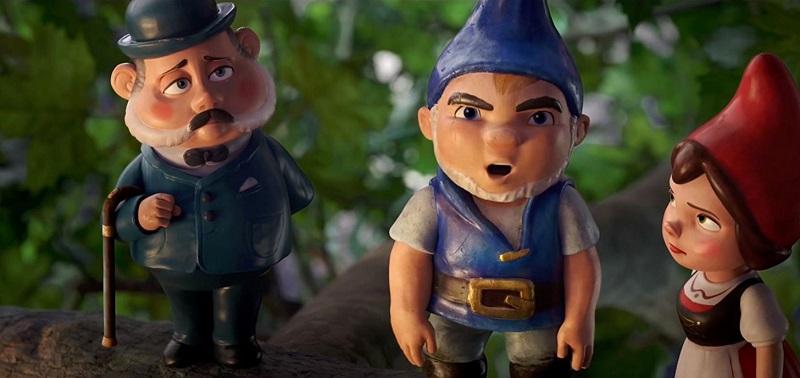 Sherlock Gnomes promises the right amount of cuteness in its trailer and poster that the kids are going to beg you to watch it, but don't let these marketing messages fool you. There is just not enough about this movie to make it worth your while. You will have much more fun buying a set of garden gnomes and smashing them into pieces instead,
Last Updated: May 8, 2018
Sherlock Gnomes

A film that is as lifeless as real-life garden gnomes. Sherlock Gnomes wastes its voice talent and decent animation on a predictable and dull plot and boring characters. Even kids are not going to find this funny or entertaining.