There's nothing like a good karaoke game and unfortunately the last SingStar, Ultimate Party, was nothing like a good karaoke game. A lack of modes, poor microphone pick-up and a dismal collection of tunes meant that SingStar Ultimate Party was aptly named. If you used it as the basis for any party, it would be the last one of yours that guests would ever attend.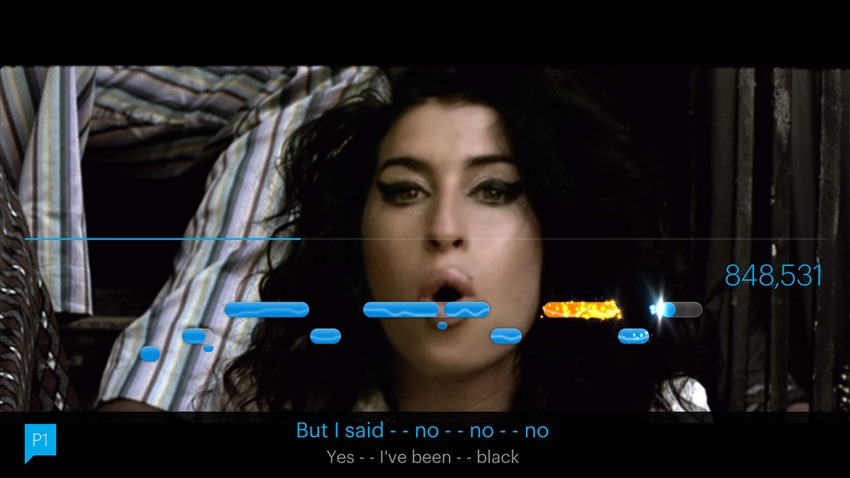 It was a crying shame too, seeing one of the PlayStation's most beloved music games being reduced to rubble like that. For over a decade, Singstar had always been a slick, enjoyable and casual social experience. Yes, its never really been any different to singing along to your favourite song on the radio, pretending your hairbrush or potato peeler is a microphone – only there were modes for more people to warble along with you, and you're scored, which always gives you something to work at bettering.
SingStar's back for a second go on the PlayStation 4, this time branded as one of the PlayLink games. Like the rest of the games that use PlayLink, you can use your mobile phone as a controller and microphone instead of spending money on plastic clutter. As somebody who still has a cupboard filled with aging Rockband and Guitar Hero instruments, that's the sort of forward-thinking innovation I can appreciate. Truth is, the last dreary SingStar had that functionality as well, but it seems to be a little bit better here. The Wi-Fi connected phone seemed to pick my untrained melodies up better than it did in Ultimate Party. What is nice (and what separates it from Ubisoft's We Sing) is that it actually measures the tone and pitch you belt out, and doesn't just award you points for making any noise at all.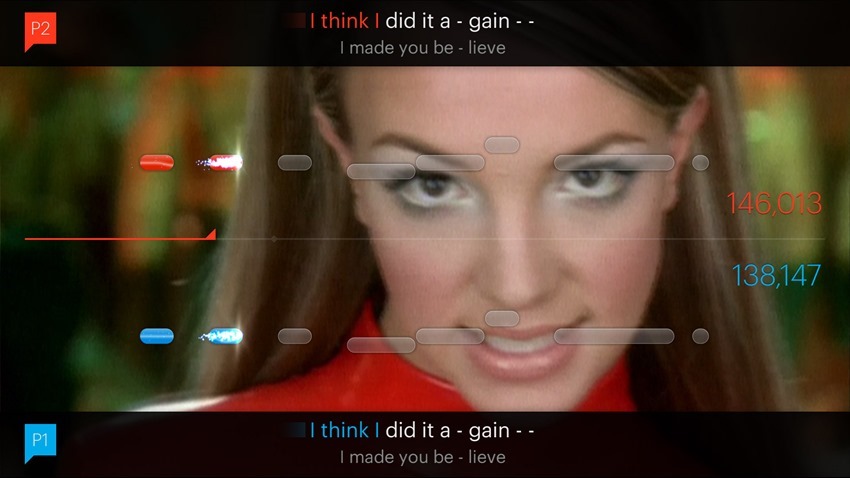 If you do happen to have a set of SingStar microphones lying about (and I do, because I'm apparently an accessories hoarder), then you can use those too, without any of the minor but inherent delays you'll find over Wi-Fi. There is one major advantage to using a phone though, and that's because the app allows you to organise playlists using a mobile phone interface, which is roughly a billion times better than trying to do the same with a DualShock.
Oddly, there are no options to have more than two people singing at any given time, which is strange given the support for mobile phones – things people are more likely to have in their pockets than USB microphones. To mitigate that somewhat, there're a few party modes available on top of the usual solo and duet/battle ones. They'll have players passing mics along, trying to sing bits of choruses better than everybody else. It's fun, and as with all games of this sort, it's even more when you and your friends are sufficiently liquired up with alcohol.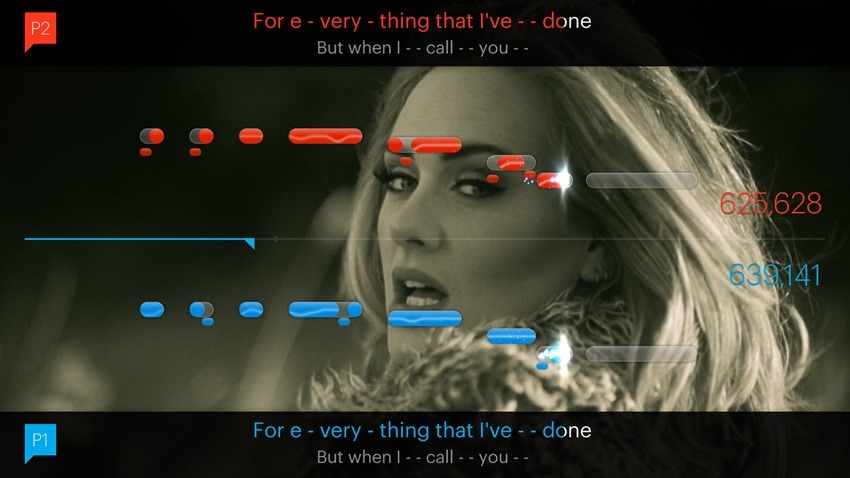 As always, games of this ilk rest almost entirely on their soundtracks. There's a decent range of songs but taste and preference factor heavily. SingStar Celebration's selection of tunes isn't quite to my taste, and there's a woeful dearth of family favourites or classic crowd-pleasers. While I'm always happy to drunkenly belt out Oasis' Wonderwall or Blondie's One Way or Another, I'm a little less keen on Iggy Azalea, Sia, One Direction, Jason Derulo and other artists I've only heard of in passing because I have a teenage daughter.
Thankfully, it is compatible with your existing SingStar library, and there are over 700 songs to buy (for around R22 a pop) on the SingStar store – so it's likely you'll find something to sing about.
For reference, here's the selection of songs that come packed into the game:
Adele Hello
ABBA Dancing Queen
Amy Winehouse Rehab
Avicii Wake Me Up
Blondie One Way Or Another
Brandi Carlile The Story
Britney Spears Oops!… I Did It Again
Calvin Harris & Disciples How Deep Is Your Love
Ella Henderson Yours
Elle King Ex's and Oh's
Fun. Some Nights
Hilary Duff All About You
Iggy Azalea feat. Charli XCX Fancy
Jason Derulo Want To Want Me
Kings Of Leon Use Somebody
Lost Frequencies Are You With Me
Marvin Gaye & Tammi Terrell Ain't No Mountain High Enough
Meghan Trainor All About That Bass
Oasis Wonderwall
OMI feat. Nicky Jam Cheerleader
One Direction What Makes You Beautiful
Roxette It Must Have Been Love
Shawn Mendes Stitches
Sia Cheap Thrills
Tegan And Sara Closer
The Chainsmokers feat. Halsey Closer
U2 I Still Haven't Found What I'm Looking For
Wham! I'm Your Man
Young Rising Sons High
Zara Larsson Lush Life
Last Updated: November 29, 2017
SingStar Celebration

If this is a celebration, then it's a muted one. I'm not sure Singstar will ever relive its glory days, but Celebration is a decent karaoke game that doesn't need extra accessories and peripherals. It's fun and infinitely better than singing along to your favourite song on the radio, pretending your hairbrush or potato peeler is a microphone.

SingStar Celebration was reviewed on PlayStation 4