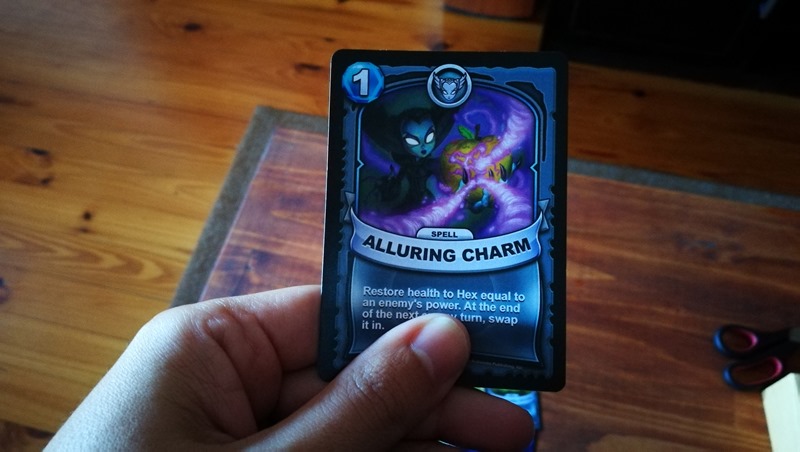 Card games and handheld devices go together like cheese and onion on chips or insanity on Gary Busey's brain. It's a genre which feels perfect for that kind of hardware, a feat that Yu-Gi-Oh! Nightmare Troubador realised early on as the Nintendo DS life-cycle began. Since then, we've seen the idea expand and culminate with Blizzard's superb Hearthstone: Heroes of WarCraft going mobile.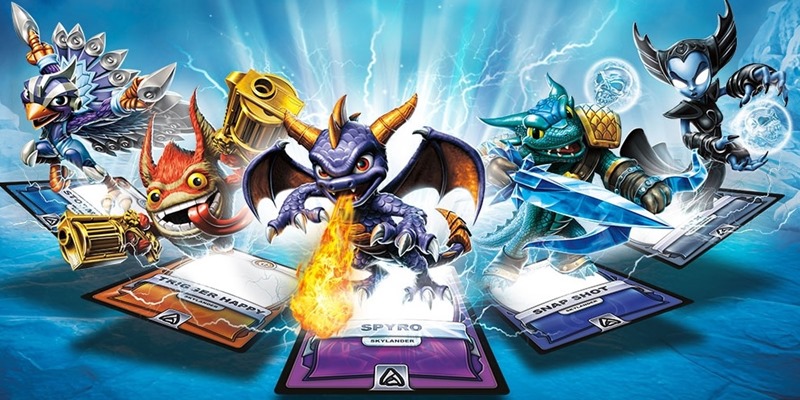 And there's clearly a market for it, as just about everybody wants a piece of that pie as we've got everything from Gwent to Solforge making a splash on mobile devices. Dozens of copycats which are all using a familiar model of free-to-play hooks and simple gameplay mechanics to set up a lucrative system for the card game fanatic on the go.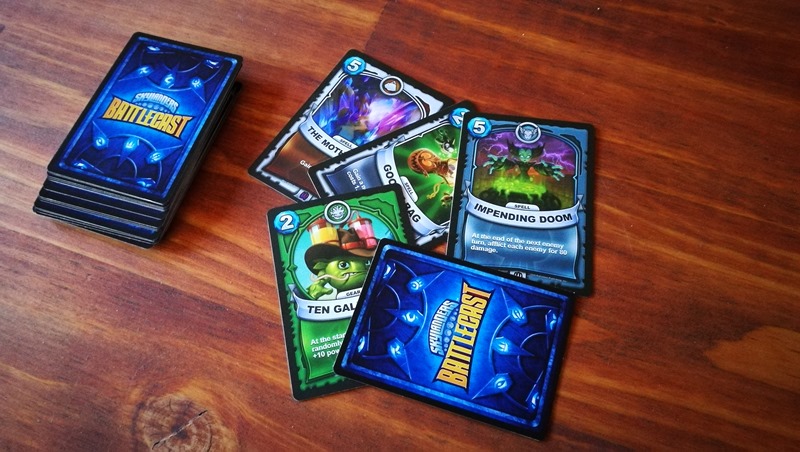 And then there's Skylanders: Battlecast, which is both digital and physical in its approach to games. While you don't have to drop a single coin on actually buying any of the many, many cards available for this cards-to-life game, that option is there. It's a two-pronged approach of microtransactions and actual cards to get stuck into, yet it manages to not feel exploitative at all.
Battlecast is also Skylanders leveraged to the max, in a manner that doesn't feel like one of the countless Hearthstone knock-offs available on the market right now. It's more turn-based RPG than card game, liberally borrowing ideas from Hearthstone such as a stock of power gems every turn to set up attacks, counters, spells and gear equips. There's a marvelous system at play here, that should be complex enough for the younger family members to start with before more intricate strategies start popping up in more challenging matches.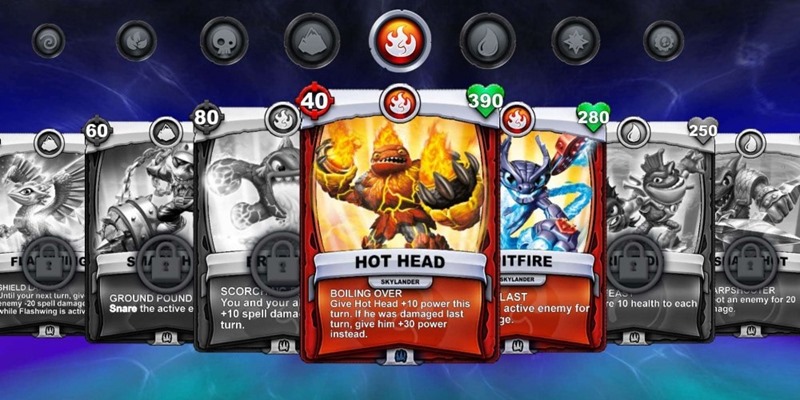 And it's that stand-off approach that gives Battlecast its own identity. So how do the cards factor into all of this? They're a bit pricey, but they give players that sense of ownership that the Skylanders franchise has created with their toys to life physical model setup. Digital and physical cards do the same thing in Battlecast, but there's a tangible feeling of satisfaction when you happen to have a collection of the critters to show off to friends. Grab some cards, scan them in and earn some rewards for your efforts.
It's the mid-90s trading card frenzy all over again, in case you're getting flashbacks of that chrome-foil Spider-Man that you lusted after as a child. And they're quite handsome cards as well. Pricy, but at least you're getting small sheets with some gorgeous artwork and a shiny or two if you're lucky with the booster packs. Better start saving up though. There's more than 300 cards to collect right now as it is.
I quite liked Skylanders: Battlecast. It's an interesting take on the franchise that doesn't harass a player at every single turn to throw down some dimes for either side of its card-to-life approach. It's got a visual flair, a solid voice-cast from the original games and some meaty combat to explore. Provided that you're willing to trade me an Eruptor for my Ninjini during the afternoon break at school. It's not a Hearthstone-killer, but it doesn't need to be either.
Last Updated: July 8, 2016
Skylanders Battlecast

Look beyond the kid-friendly exterior of the Skylanders image, and you'll find that Battlecast has a very competent and meaty system that fuses pricy but non-essential cards with RPG ideas.

Skylanders Battlecast was reviewed on iOS