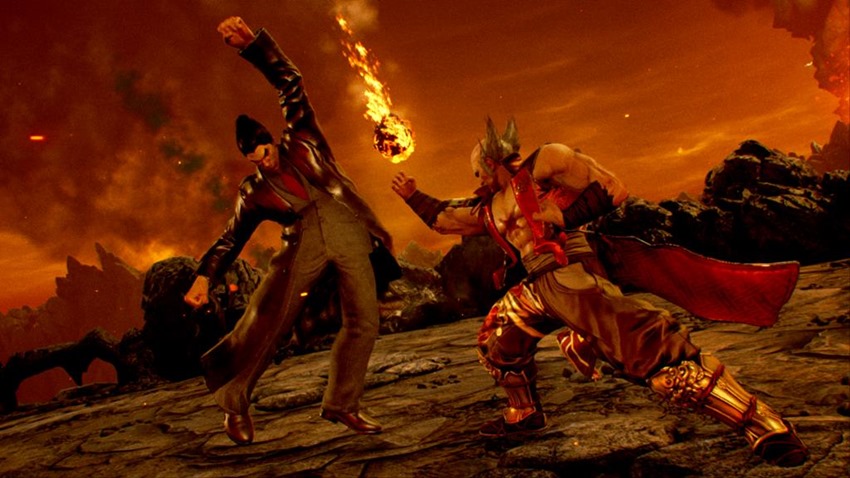 Street Fighter and Mortal Kombat may have defined a genre when they first hit arcades and consoles, but Tekken defined a generation of gamers and made the art of fighting that much more mainstream. While the first two games in the series were solid entries in the franchise, it was Tekken 3 that really pushed the series forward and brought it into the public eye.
It was also the first game to really delve into the history of the Mishima clan, a tale that began with a child being left for dead at the bottom of a canyon and his thirst for revenge that would drive the story across its multiple sequels. Where Tekken's story really began is also where it ends. It's just a pity that this latest chapter in the saga of the Iron Fist's grand tale is beginning to show some ring rust.
Finally out of the Japanese arcades, Tekken 7's key hook this year is a proper story mode. One that promises a flashy end to the feud between the ridiculously-coifed Heihachi Mishima and his half-demon son Kazuya, as their personal war has engulfed the entire planet and left nations reeling from the conflicts between the Mishima Zaibatsu and G-Corporation. Familiar faces from Tekken lore find themselves caught in the middle of this war, while a demonic face from Street Fighter pops up to offer a fist in a tale that is pretty much all flash and no substance.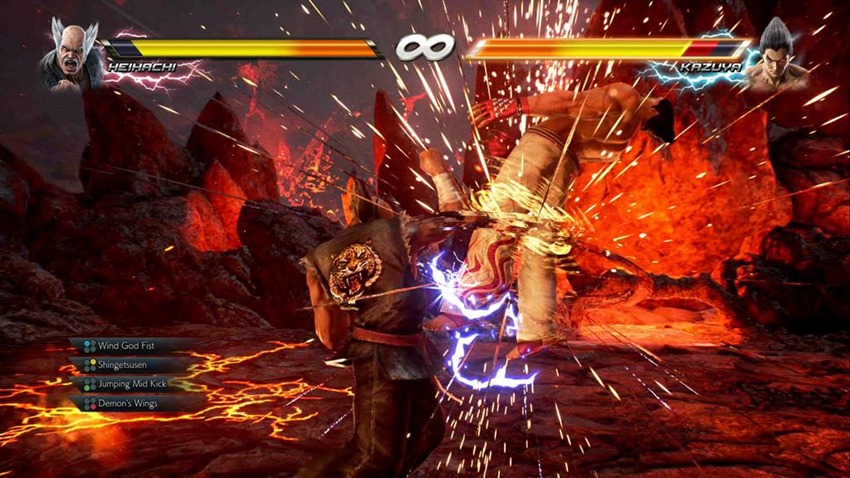 It's not just that the narrative clumsily stitches in fights between boring story beats, but that's half of it is delivered by a narrator who seems to be stoned out of his mind on Attention Deficit Disorder drugs. Tekken 7's stumbling in this department is even more apparent to anyone who recently sat down with Injustice 2, as that NetherRealm sequel happens to be light-years ahead in the organic link between talking with your words and fists.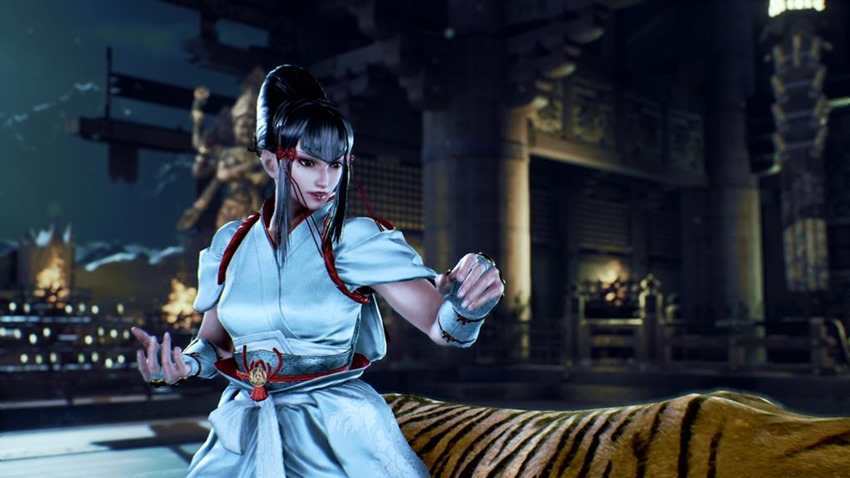 Tekken 7's story mode is thankfully short enough to finish within three hours, although its final fight will paradoxically leave you wanting more after the end credits have rolled. It's the one time that Tekken feels exciting in its campaign, even if said story-mode provides plenty of hand-holding by giving you an option to progress with handy special move shortcuts that water down the purity of its unique take on unarmed combat somewhat.
Outside of that flashy but lacklustre experience, the rest of Tekken 7's cast gets a brief moment to shine. Like, really brief in one-shot fights that attempt to add another layer to their character. Combined with the Mishima storyline, the entire campaign comes off as a disappointing and half-hearted attempt at giving Tekken some added lore.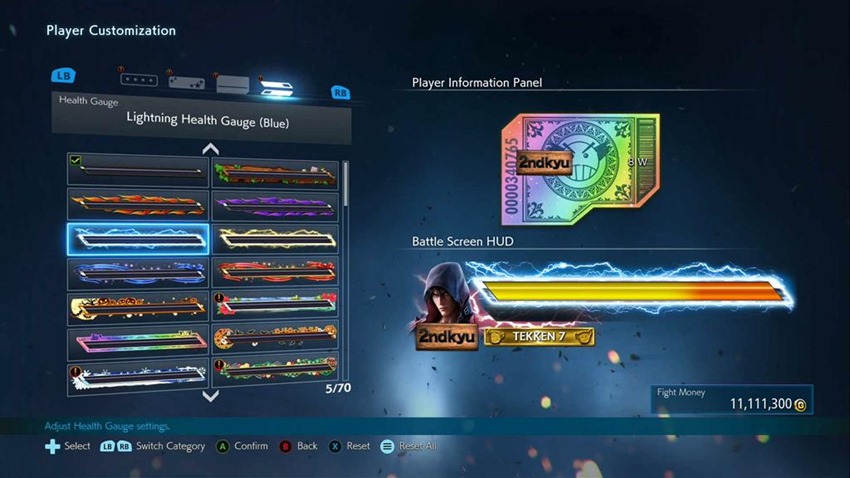 Where Tekken 7 falters in the storyline, it certainly more than makes up for it with the actual action woven inside of its signature style. I've always adored Tekken's more cerebral combat, a 3D game of fist-based chess where positioning feels more important than ever as you strafe around your opponent and get in close for the kill.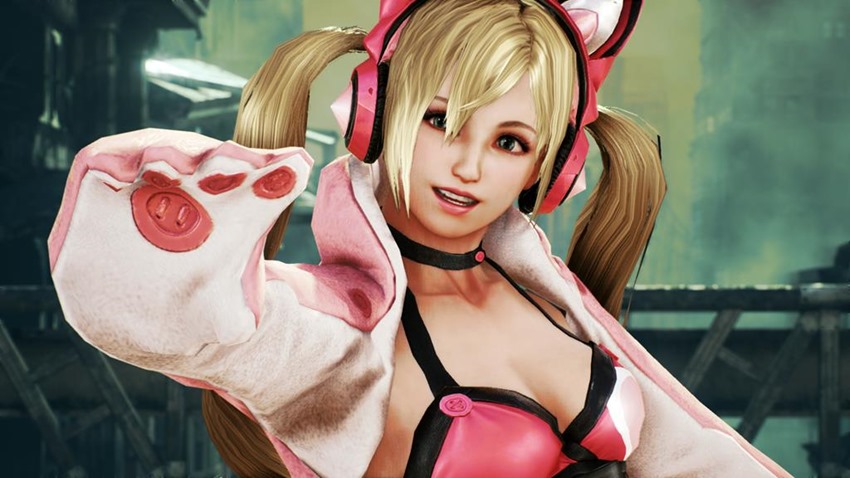 Mechanically sound and unbroken, Tekken 7 doesn't stray too far from that formula and sticks to its guns a little too closely. While new faces like Lucky Chloe and Akuma add a much-needed breath of fresh air to the mix, the rest of the cast feels like they're going through the motions. The same one-two punch from Steve Fox. The same Burning punch from the original One-Punch Man Paul Phoenix. The same…whatever the hell it is that Yoshimitsu does.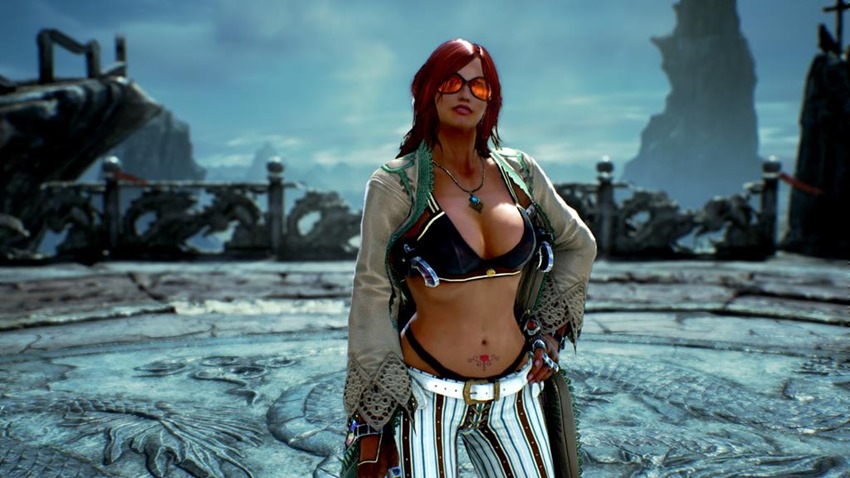 The only real new mechanic added here comes in the form of Rage Arts which can deliver a punishing combo to your opponents when you're backed into a corner and tighten the margin between victory and defeat. That Rage mechanic can be sacrificed for a Rage Driver which powers up your move-set or you can apply some shielding with which to launch a pugilistic blitzkrieg on your opponent with a Rage Crush. Solid ideas, but fighting game mechanics that have already been introduced and remastered by other challengers in the genre.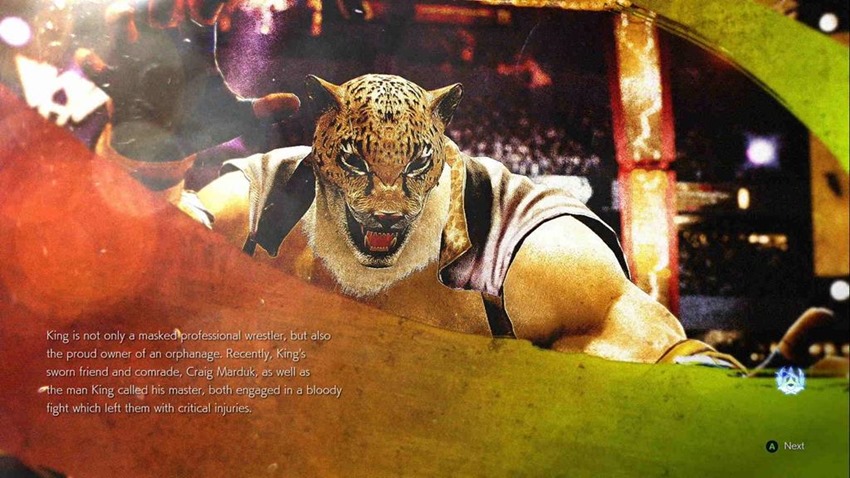 That sums up Tekken 7's approach to combat perfectly actually. Solid, but hardly surprising. Outside of the story and general arcade mode fisticuffs, the options on offer aren't exactly plentiful. Online play functions decently, barring one fight I had with a hirsute chap in Johannesburg that stuttered worse than the King's Speech thanks to an ungodly lag. Further experimentation into other regions yielded smoother bouts with fellas that utterly tore me a new one in our epic one-sided matches, so at least Tekken 7's net-code is up to scratch.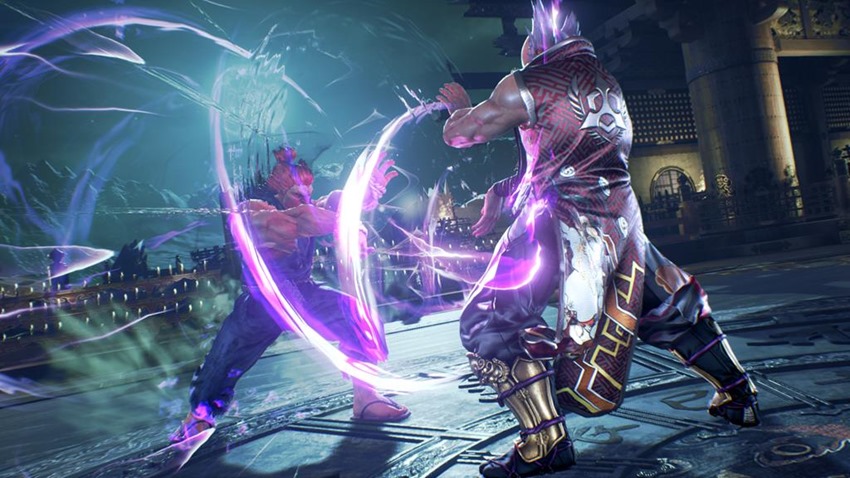 The PlayStation 4 version of Tekken 7 also chucks in a VR Mode that allows you to sit in a virtual cinema and observe fights, but seeing as how I get easily motion-sick and thus don't own any virtually real gear, that's something that I couldn't commit to a thorough testing. I want to say more about Tekken 7, I really do but the words above are the gist of what you're paying for.
Visually at least, Tekken 7 is still gorgeous to watch in action. Every left hook throws out an entire Guy Fawke's worth of fireworks, showcasing the sheer versatility of the Unreal 4 Engine that helps render impossibly-muscled physiques and the smoothest of skin. Little touches like a brief injection of slow-motion on a finishing or advantageous move help sell the experience further, especially if you've got the right console and TV setup for Tekken 7. My eyeballs are still burning after a solid weekend of mastering Akuma's Hadoukens.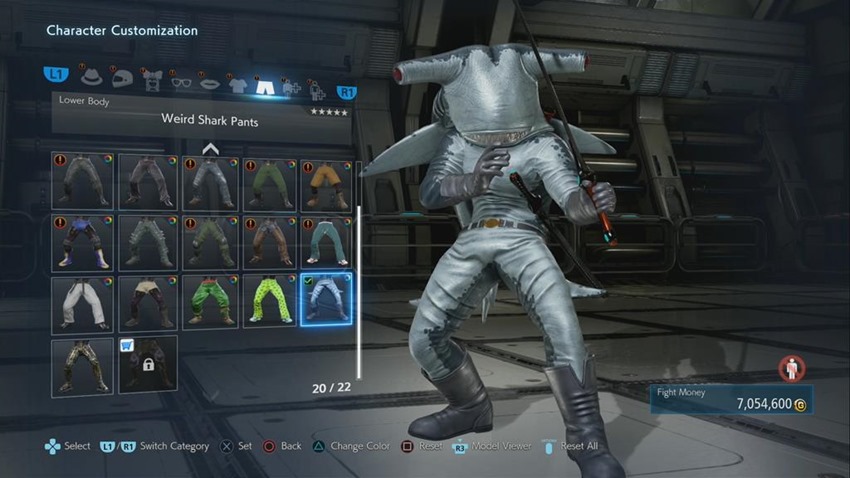 It's still Tekken then, but it doesn't feel as daring or as adventurous as it did in the past. It's mechanically sound and balanced, but the thrill of finding something new to augment your memories of previous Iron Fist tournaments is sorely lacking. That's possibly also because Tekken 7 is the most heavily social couch potato-focused game of the lot. Online is decent enough, but like I experienced on the weekend, Tekken 7 is at its best when you actually have a friend next to you, not when you're grinding through treasure battles to give your favourite fighter some silly cosmetic upgrades (which I kind of adore for its brazen wackiness).
A friend who picks Eddie Gordo just to annoy you while the two of you trade dick-punches to get that crucial advantage. Tekken 7 is unashamedly dedicated to its arcade roots, which is both its greatest strength and weakness. When it's strong, it's damn strong. Tekken 7's Tournament side is perhaps its most underrated feature. It may take a few minutes to kick off, but the wealth of options present make it essential for anyone who prefers a few flesh collisions with someone halfway across the world instead of run-of-the-mill artificial intelligence.
That's because even if you lose, the end result is rewarding. There's nothing worse than going into an online battle with a fighting spirit and having it expertly dashed on the rocks of defeat, having nothing whatsoever to show for your results. Tekken 7 wants to encourage that community spirit, it wants to bring the thrill of the arcade back home and slap a token on the side to let you know that it has the next round. Want to practice in advance with an AI that takes advantage of a server lag? Tekken has you sorted pal.
That's admirable stuff really. Fighting games are social games. The more people playing, the better. That's what elevates Tekken 7 for me. The story-mode may be rubbish, but at least it has one (OOOH STREET FIGHTER BURN). Tekken 7's single-player may be decent at best, but it has an online offering that sets a new benchmark for the series.
Last Updated: June 6, 2017
Tekken 7

The King of the Iron Fist may feel rusty in its sparse selection of story and offline offerings, but the real magic is found online where its arcade spirit keeps it not only alive but also relevant for a wider connected community from across the globe.

Tekken 7 was reviewed on PlayStation 4