History looks back on Winston Churchill as a gifted orator who inspired his nation to victory over Nazi Germany in World War 2. However, as enigmatic and powerful as his speeches of victory were, that decision to put his nation into potential peril and not negotiate with Germany was not an easy one or one that had the wide support of his political colleagues. Especially at a time when over 300 000 British soldiers were left stranded on the beaches of Dunkirk and facing near-certain demise. The Darkest Hour showcases these defining days for Churchill which started with him being chosen as Prime Minister of Britain and rallying the support he needed to fight the war.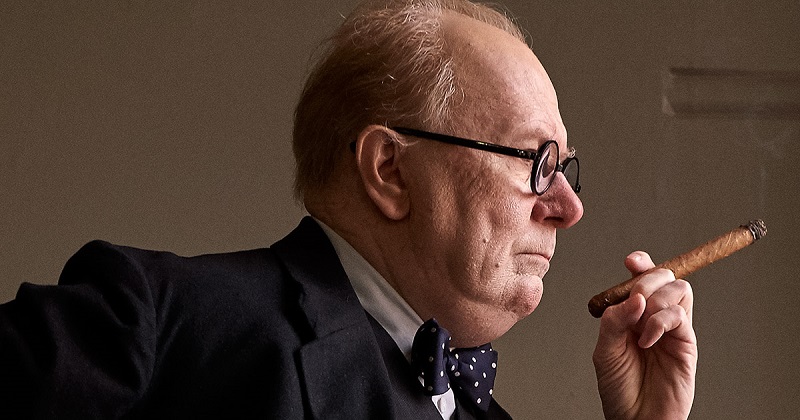 And I promise you, that by the end of this film, you will want to be applauding for Churchill alongside all the members of parliament because it is simply that kind of movie. You won't just be standing and cheering though just for the rousing and uplifting speech and emotion the film packs into its climax, but also applauding the majestic efforts of director Joe Wright for helming such a powerfully charged film and of course the absolutely flawless performance by Gary Oldman, one of the greatest bouts of acting to grace cinema screens in a long time.
In fact, flawless could probably be used to describe almost every aspect of this film, as every last detail is so meticulously and excellently executed from its impeccable production values, artful makeup, delightfully clever editing all the way to how Oldman's every facial movement, eye twitch and mannerism is the embodiment of the great statesman Churchill. It's a film where every craftsman is at the top of their game in trying to produce something every bit as riveting as it is exceptional.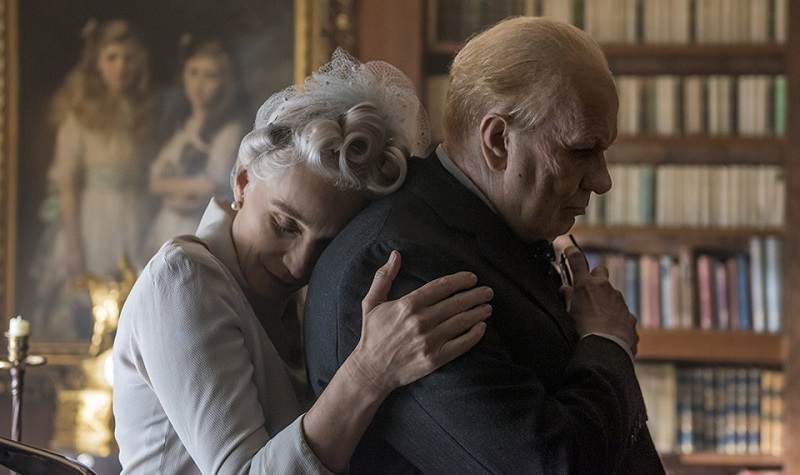 It starts off introducing you to the more flawed aspects of Churchill's character and takes you through his emotional highs and lows as he has to fight off rival politicians and find the common will of the people, all while knowing that the wrong move could end up in Britain's demise against the seemingly indomitable German army. Along the way, it highlights the special relationships he had with his supportive wife Clementine (Kristen Scott Thomas), his deeply honest secretary (Lily James) and eventually even winning over the support of King George (Ben Mendelsohn) who initially despised him as a prime minister.
It's a story that is excellently written by Anthony McCarten who infuses it with dialogue that explores the different aspects of war and how it affects people. The script is filled with many moments of inspiration – which is perhaps not surprising considering the body of quotes it has to build on from Churchill himself – but isn't afraid to explore the dark parts of Churchill's character and how despite the brave faces he was putting on to the public, he truly doubted his own capabilities. It's a deeply personal script, but one that never keeps tension too far away from all of its deep character introspection.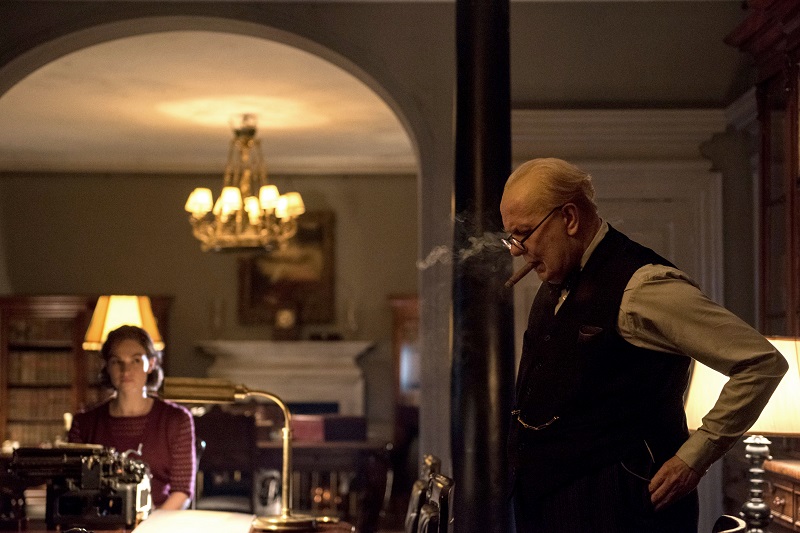 The pacing, backed by its rousing score from Dario Marianelli though, ensure that as Churchill changes and learns that you grow in your awe and inspiration of the man. In fact look out for some excellent cuts from editor Valerio Bonelli who blends images of the war masterfully into the background in surprising ways. It ensures the war effort is never far removed from the events of all the meeting room drama and conflict. This combined with the many great camera shots from director Wright and delightful use of colour at times by cinematographer Bruno Delbonnel round out one of the most accomplished films you are likely to see all year.
It's just a pity that despite everyone's best efforts though, the only person you will really remember from this movie is Gary Oldman. From the very first scene where you are introduced to Oldman's Churchill, you are left captivated as he truly owns every scene with his incredible and mesmerising performance. That is not to say that the other actors are bad by any measure, they are just so outclassed that you barely notice their own remarkable performances. It could be argued that you will have films with better direction, editing or production values this year, but you won't find anyone who can match the masterful effort Oldman puts on show. Even the great Daniel Day-Lewis would probably take a bow to the incredible character performance on display here.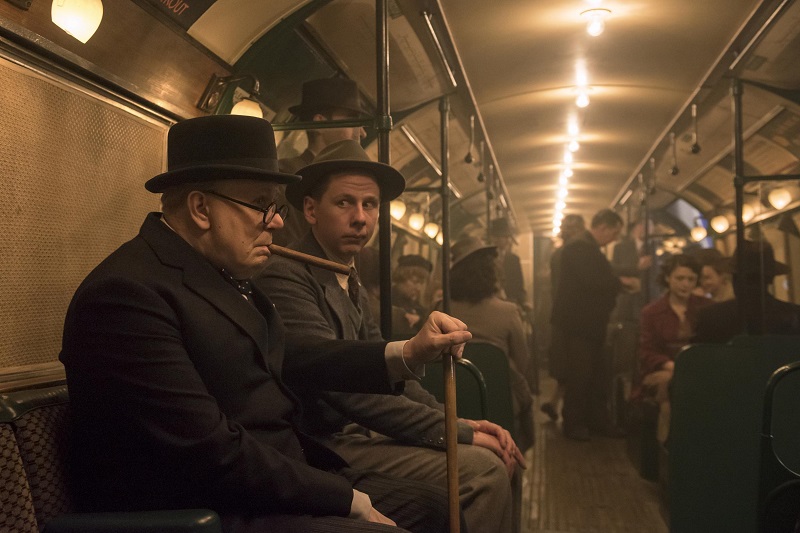 I cannot think of a more fitting tribute to one of the most important moments in the history of Britain than this movie and while I'm sure the subject matter might not be to everyone's liking, there is enough in this movie to appeal to every moviegoer of ever type. The Darkest Hour is simply a movie that you shouldn't miss, even if it's just to be left gobsmacked at the transformation of Gary Oldman in becoming Winston Churchill. A masterful effort from one of the greatest film actors of our time.
Last Updated: January 31, 2018
One of the darkest moments in history gives rise to one of its finest triumph's in cinema. And you'll be hard pressed to find a more perfect acting performance than Gary Oldman as Winston Churchill.