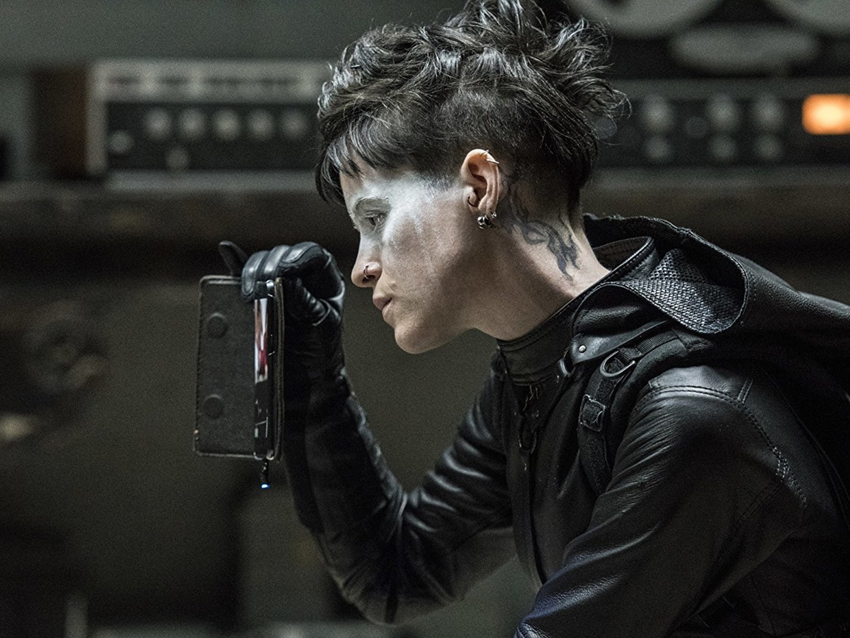 Everybody jokes about how often we've had Spider-Man rebooted on the big screen in a short number of years, but here we are just 7 years removed from Noomi Rapace's explosive debut as spiky goth hacker Lisbeth Salander in the Swedish-language The Girl with the Dragon Tattoo and we're already onto our third cinematic iteration of late Nordic author Stieg Larsson's popular literary character. Coincidentally, this time around we're also keeping things arachnid-themed as The Girl in the Spider's Web sees The Queen's Claire Foy ditch her royal airs to get grungy in this quasi-reboot.
I added that "quasi" modifier in there because trying to puzzle out just where in the franchise this film stands is a mystery more labyrinthine than the plots Larsson came up with for his original Millenium series of books. Director Fede Alvarez (of Don't Breath and the Evil Dead remake fame) co-scripts with Steven Knight and Jay Basu, based on the 2015 novel of the same name penned by David Lagercrantz after Larsson's death.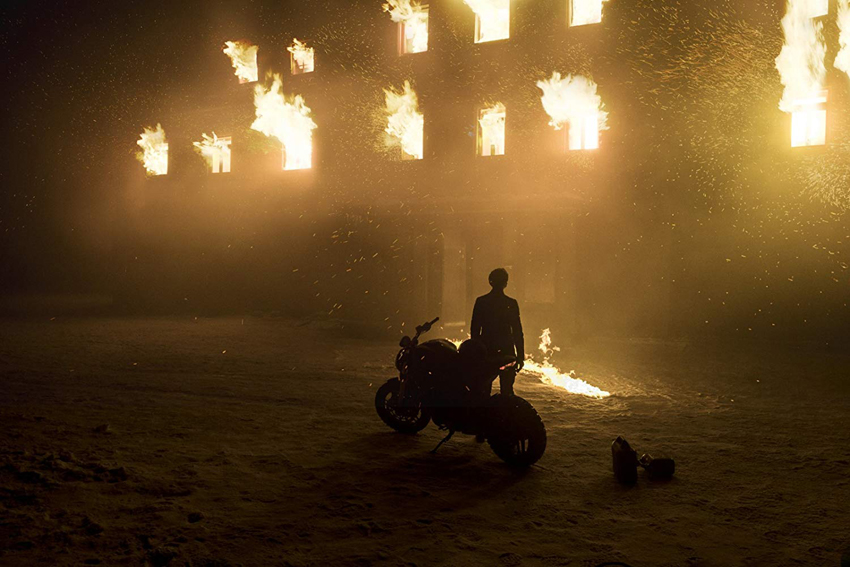 That book is actually the fourth in the Millennium series, following on from the events in the original trilogy which were all adapted to screen starring Rapace. However this film is billed as a follow-up/soft reboot to David Fincher's 2009 American adaptation of The Girl With the Dragon Tattoo – which saw Rooney Mara as Lisbeth – except that it appears to be pulling on a backstory that was never touched on in the English-language film. The result is a production that feels like a sequel to another movie that was never made. This wouldn't be so bad if said sequel also wasn't so frustratingly okay.
As The Girl in the Spider's Web opens we find that Lisbeth has inexplicably morphed from deeply troubled fringe investigator to full-blown avenging angel action heroine complete with dramatic face paint and elaborate booby traps used to punish men who hurt women. This simplifying of her character means that Foy is underutilised as she mainly has to brood in shadows as she offers ultimatums. To her credit, she does this really well, offering hints of pained depths beneath the stoic surface. The script definitely doesn't make this easy though, as Lisbeth is caught up in a laughably simplistic affair, burdened with 90s action movie tropes and MacGuffins.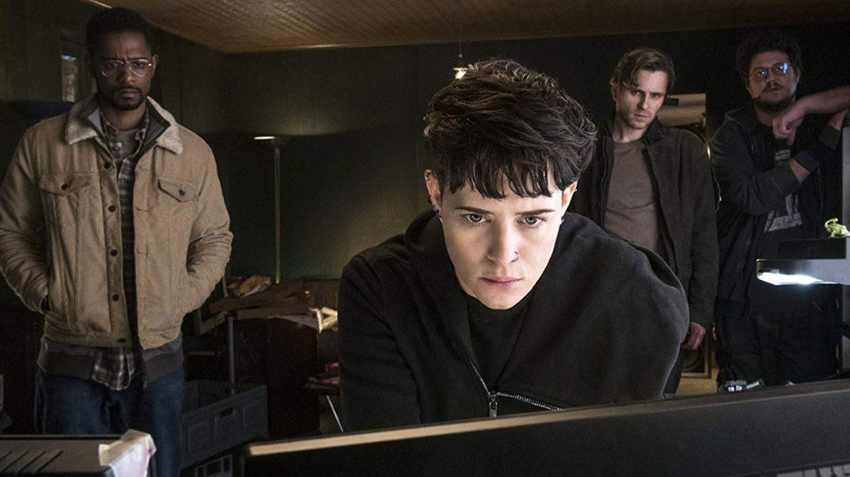 The latter in this case is Firefall, a software program that enables its operator to take control of the entire world's nuclear arsenal as easy as a children's game. When the creator of the program has cold feet about having created this potential Armageddon-starter, he hires Lisbeth to hack the NSA systems where it's kept and steal it back for him. Because Lisbeth is a capital "h" movie Hacker who can seemingly get through any computer system with about as many keystrokes as it takes to play Angry Birds (if you're an IT professional like I am, prepare for some serious eyerolls), she does just this… Only to have Firefall then stolen from her by mysterious assailants. Cue much running around the frigid Swedish landscape as the various parties – which includes LaKeith Standfield's mostly useless NSA agent – vie to get control back of the stolen program.
Bundled up in all of this is an almost throwaway plot about Lisbeth's dysfunctional family that the film seems to give some serious gravitas to, but which is actually handled in pretty threadbare fashion. Blade Runner 2049 standout Sylvia Hoeks is the hardest done by in a villainous role that seemingly exists for the most part in that missing previous film we spoke about earlier, leaving her with nothing more than a few eerie lines and some bleached eyebrows.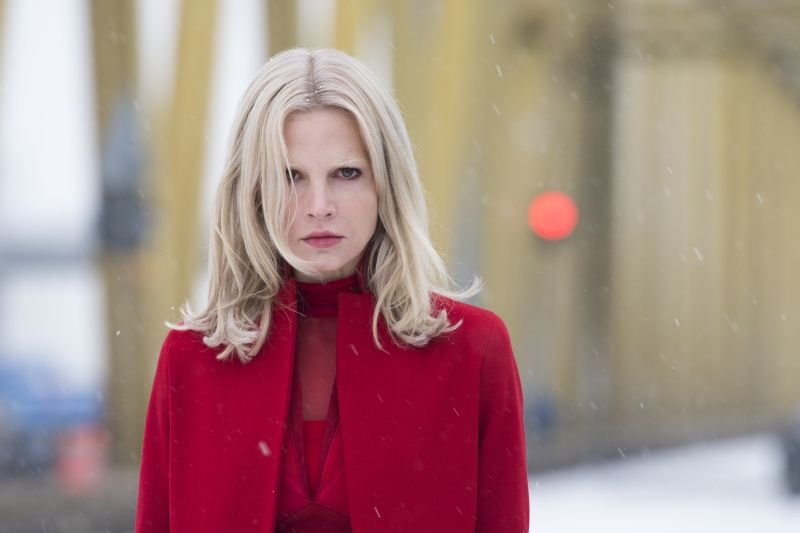 So too we have Sverrir Gudnason as Mikael Blomkvist (previously played by Daniel Craig in the English-language The Girl with the Dragon Tattoo), the investigative journalist for Millennium, the publication that gives the franchise its name, resigned to a barely contributing role. Even worse, when he is on-screen the chemistry of differing personalities between Lisbeth and Mikael that made their team-ups so compelling in the past is completely missing.
Alvarez at least keeps things moving along swiftly, staging a series of increasingly expansive action beats with regularity, seeing Lisbeth fight, shoot and car-chase her way to and through the people out to get her, even if this approach flies in the face of Lisbeth's previously established standoffish persona. And in the face of logic it seems as Lisbeth's goth Jason Bourne cosplay action antics relies on some seriously laughable moments of coincidence. One moment in a train station has an almost Rube Goldberg machine-like ridiculousness to it as Lisbeth outmanoeuvres her pursuers.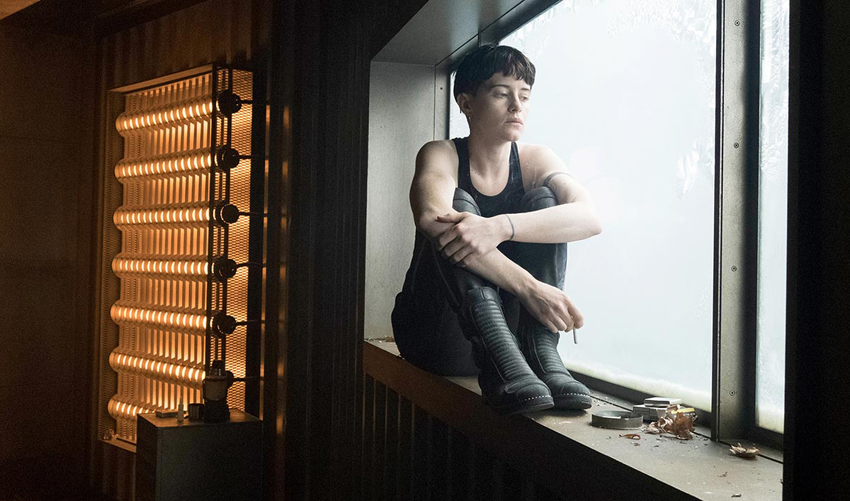 Suspend the parts of your brain that pay attention to these things though, and you will find some diverting thrills. But just like the rest of the components of this film, these action beats are competently engineered but ultimately forgettable. There's none of the unflinching brutality and deep-dive characterization of the original Swedish films and none of the slick bass-thumping techno prowess of Fincher's offering. Alvarez tries to hone what little edge his film has with moments of sexuality (well, female nudity at least) and disturbing fetish imagery, but these are fleeting at best. The result is that The Girl in the Spider's Web is not a terrible film, but it's a neutered effort, devoid of any of the complexities of plot and character that made Larsson's work so compelling to begin with. I guess we're in a new Meh-llennium now.
Last Updated: November 9, 2018
The Girl With the Spider's Web

Devolving both lead character Lisbeth Salander and the type of deep plot/characterization that made Stieg Larsson's Swedish-language Millennium novels so compelling into simplified action movie fare, director Fede Alvarez doesn't do star Claire Foy any favours in this competently made but ultimately rather forgettable soft reboot/sequel to The Girl WIth the Dragon Tattoo.