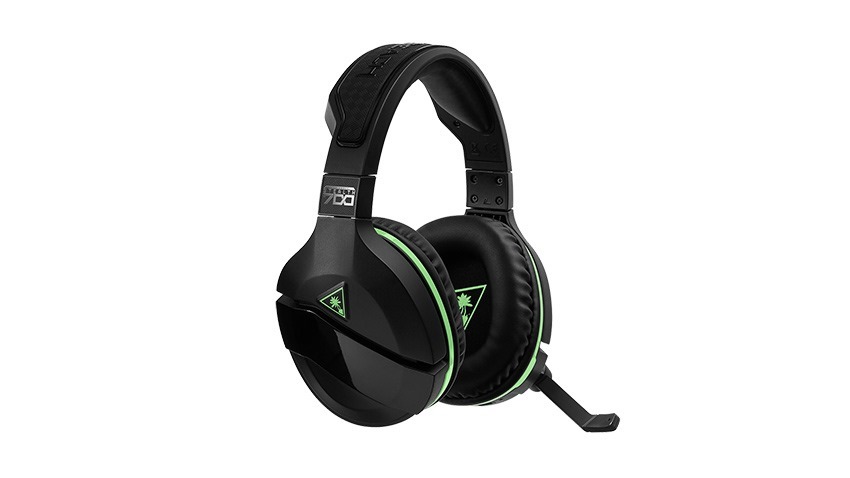 There's a dearth of wireless headsets for the Xbox One, and the reason for that is very simple. The Xbox One doesn't allow for audio via USB, which most headsets use via a dongle, to wirelessly transmit audio to a set of cans. Most wireless headsets that do exist for the platform tend to use optical audio, transmitting the sound from a base station. Because they need to parse and decode that audio they end up being a little pricey. The Xbox one also doesn't support Bluetooth for audio, making the options even more limited.
That's changing, and Microsoft has started opening its proprietary wireless tech to headset manufacturers. Turtle Beach is the first to jump on that, offering a pair of headsets that natively connect to the Xbox One using the same connectivity that the controllers use to connect to the console. The new Stealth 600 and Stealth 700 headsets do just that; connect to the Xbox One without any need for dongles, base sets or anything else. That's immediately clear when you open the packaging and there's nothing in the box beyond the headset and a charging cable. The only functional differences with the Stealth 700, which I'm reviewing here, is the inclusion Bluetooth audio, letting you connect it to a phone, tablet or any other device that'll stream audio through that connectivity standard and active noise cancelling. The headset also has a standard 3.5mm jack, so it can be used on anything else.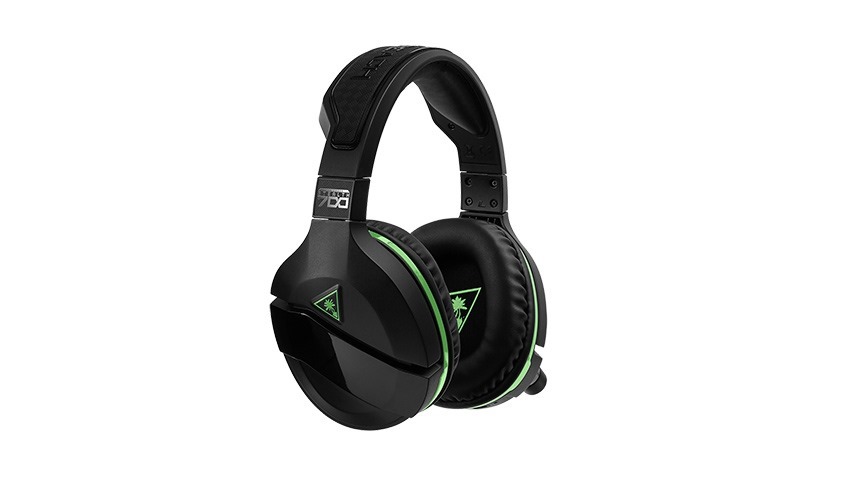 And it really does work, Just like that. Pressing the connect button on the Xbox One, followed by the button on the headset – and that's it – hey presto, wireless audio. It's the most effortless wireless audio I've ever encountered. The other immediately noticeable thing about the headset is the great big warning sticker on the box and the headset itself that suggests you upgrade the firmware before even trying to connect. That's easily done through the Turtle Beach app on PC.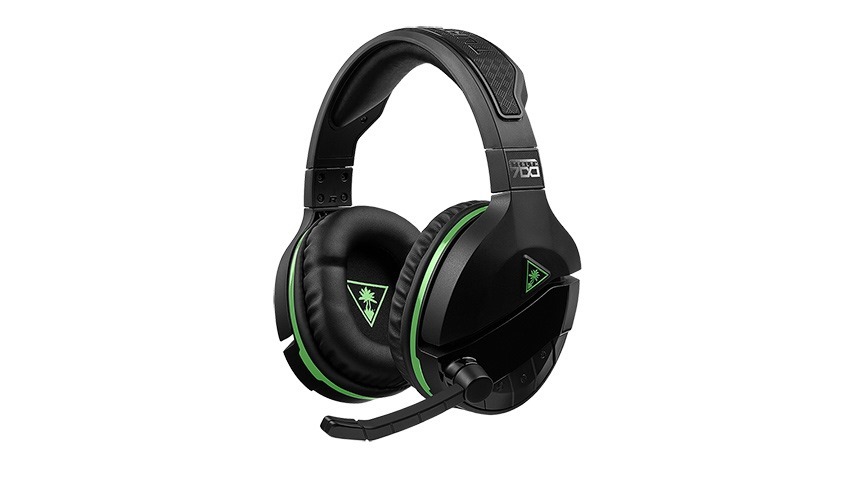 As far as aesthetics go, it's very much a Turtle Beach headset. It has sharp edges and diagonals lines, with Xbox trademark lime green trimmings (The PlayStation version has blue trimmings and uses a USB dongle for wireless). It's built almost entirely of hard plastic (including the band) – instead of the reinforced steel or aluminium that most premium headsets opt for. It makes the headset feel a little less premium than it rightly should, considering the features that are packed into the thing. The cups are made of a faux leather and are pretty soft, save for the tops and bottoms of the cups which have a more rigid foam. That's part of Turtle Beach's "ProSpecs Glasses Relief System," which is meant to make the set more comfortable for spectacles wearers. I wear glasses when I game most of the time, and I can say it's really welcome. It's actually a little detrimental to those who don't need corrective vision, though. It makes the set slightly less comfortable than a good set should be, but it's easy enough to get used to.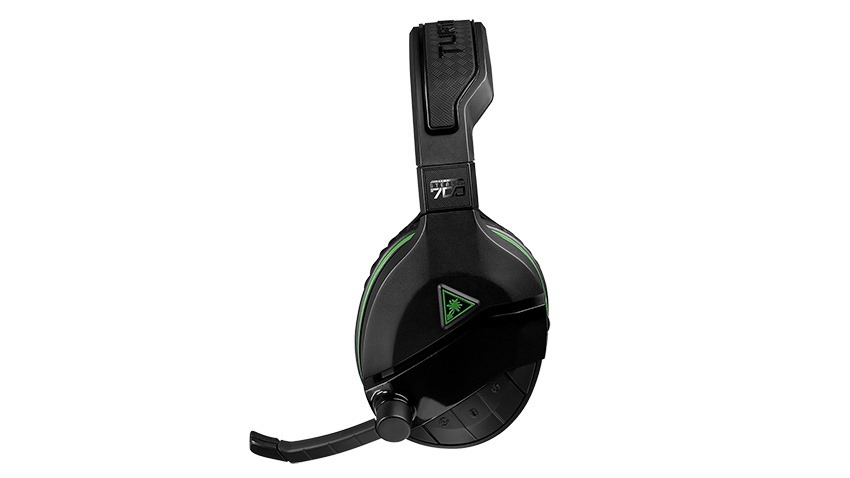 The left cup houses the numerous buttons and dials on the Stealth 700, used for things like power, Bluetooth connectivity and setting chat and sound volume (which, thanks to individual dials, can be set independently). There's also a flip down stub mic, which mutes when flipped up, a button to enable "Superhuman Hearing" which is an EQ preset that turns down bass and turns up high frequencies, allowing for things like footsteps to be heard more clearly. It's an EQ preset that's similar to how many esports headsets are tuned, so it's a welcome functionality if competitive gaming is your bag.
Out of the box, it actually has a nice, warm and rounded sound that's surprisingly only slightly bass-heavy. It's not mind-blowing, audiophile -grade stuff, but it sounds damned good, and is perfect for gaming. Explosions, gunfire and action-heavy sequences sound great. Music and video sound quite nice too, though mids can be a little muddy. The headset comes with three other EQ presets that can be toggled using the PC, Android or iOS apps – including the popular "smiley" that dials up lows and highs, bass boost and one that dials up the mids for a "vocal boost." The headset also supports Windows Sonic on PC and Xbox One – though, like many other virtual surround solutions is something I can easily live without. It doesn't include a code for it either, so it'll have to be purchased separately. One thing that does elevate the Stealth 700 beyond many of its contemporaries though is active noise cancellation, which picks up ambient sounds and nullifies it. It also features mic monitoring, which relays your own chat back into your ears so you're not shouting at the screen unaware of how damned loud you are in your own little bubble of sound when playing multiplayer games. It's a feature missing from too many gaming headsets – even high-end ones – so it's nice to see its inclusion here.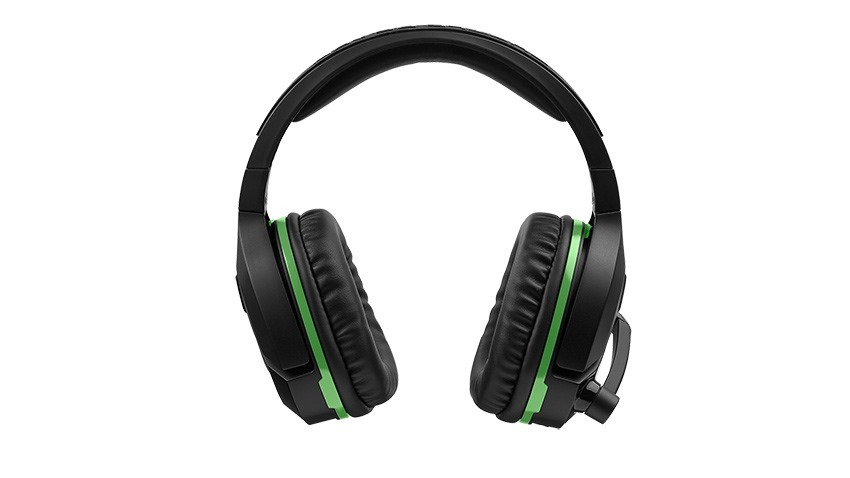 One thing I'm less fond of is the vocal feedback. Much of the headset's feedback is delivered by a robotic voice. It's fine when the machine man is saying that the headset has powered down, but it gets annoying when it keeps reminding you that battery power is low, especially as it cuts off the game audio when doing so. On that note, the battery life isn't spectacular. While I'll never have a ten-hour gaming marathon, that's about as long as the batteries last. I've been using it for music from my phone through Bluetooth as well, so I have had a few moments where I've forgotten to charge the thing and had to deal with a flat headset when I've wanted to game. Larger batteries would have disproportionately increased the weight though, so it's an understandable concession.
The Stealth 700 is available for around R2599, while the less premium stealth 600 – which eschews the Bluetooth and Active Noise Cancelling – is around R1699.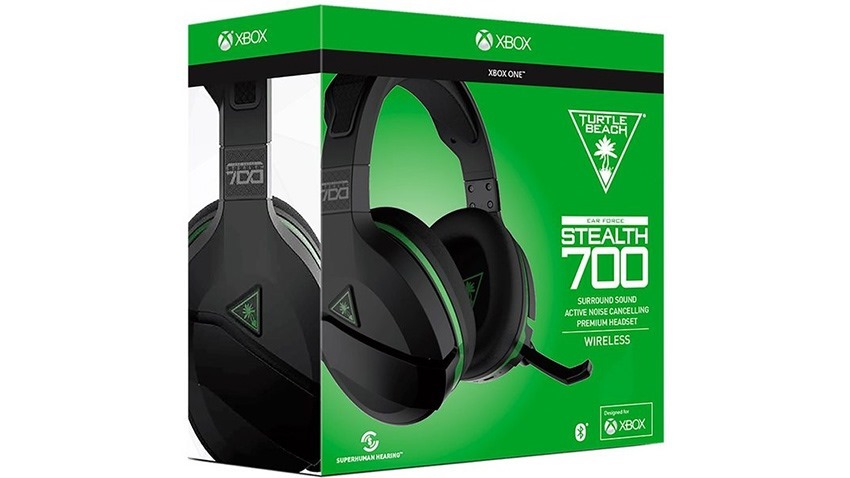 Last Updated: September 20, 2018
Turtle Beach Stealth 700

Overall, the Stealth 700 is a great headset. It's packed with features, is comfortable enough and sounds good. The Bluetooth connectivity is a welcome bonus, and the seamless, easy-peasy wireless connectivity makes it an easy recommendation for Xbox One owners.