Uncharted: The Nathan Drake Collection is out next week, bringing some of the best games from the PlayStation 3 together in a handy collection, to a new generation. Handled by the masters at Bluepoint games, the remaster is an excellent one, with even the first game bringing enough visual improvements for it to look fresh and exciting. Couple that with the new 60 fps presentation, and you have what could be considered a big winner.
Mostly. Here's what critics have to say:
IGN – 9/10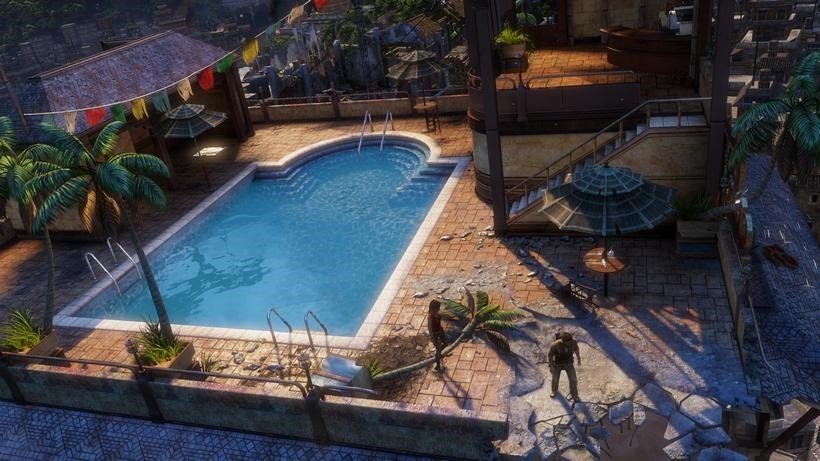 Missing bells and whistles aside, these three exemplary games have never looked or played better than they do here, so whether you've played them before or not, Uncharted: The Nathan Drake Collection should be in your library. These games have aged remarkably well, they're still an absolute to play, and their characters are as charming and memorable as ever.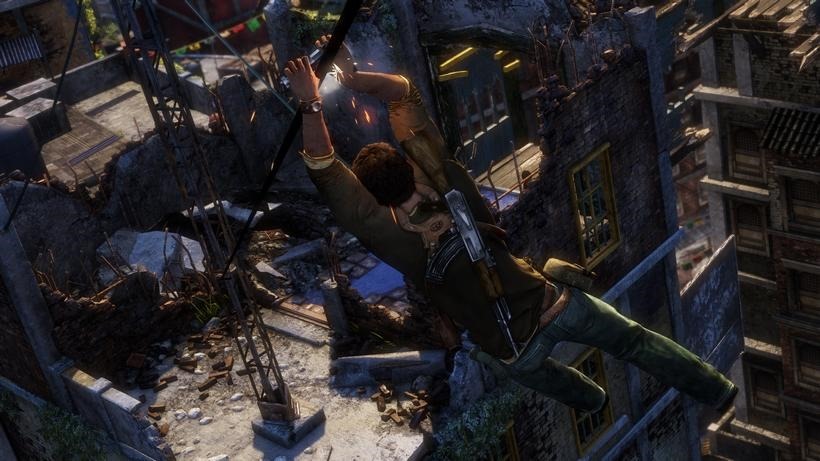 With Uncharted 2 and 3, though, Naughty Dog transcended Drake's own small beginnings. The Nathan Drake Collection is a firsthand account of Naughty Dog's growth as a storyteller, and this collection is the best way to relive that history, and witness its transformation up close.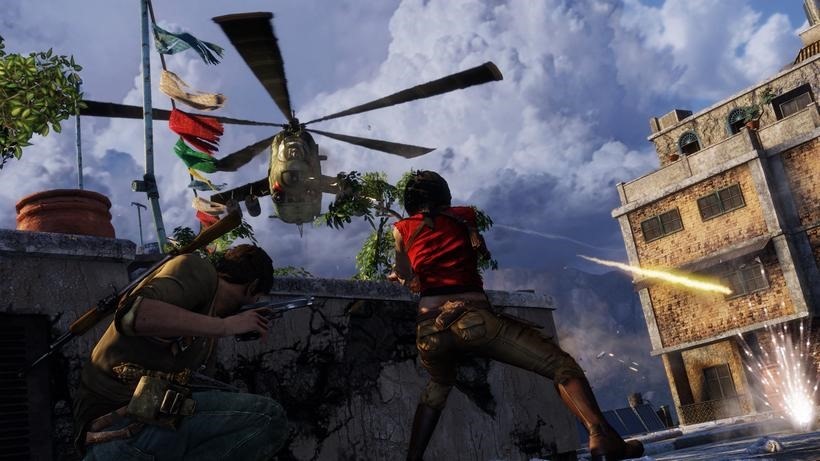 If you were already a fan of the series, this remastered bundle will be worth picking up. Those who are a bit more cynical, as I was, may very well find themselves surprised by the time they've slogged through all three of them. Pleasantly so.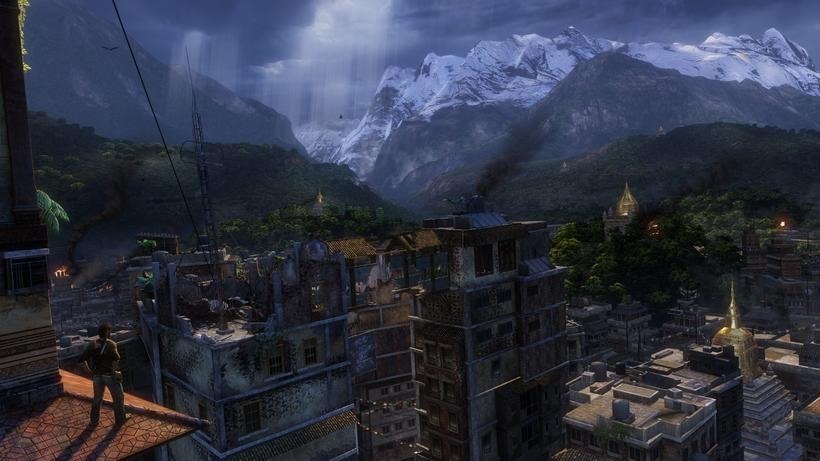 Time has not been kind to Uncharted, then, but the latter two games are still enjoyable, despite their many flaws. The obvious influence of Saturday serials of the 50s (and the films which were inspired by them from the 80s) is interpreted well, dragging players through to the next big set-piece, and while he is a serial killer and mad war/conflict profiteer, Drake is also a somewhat charismatic shit-eating grin of a man, as are his friends. It's like an ultraviolent travel show, presented by three or four people who seem to be having a great time. It's just a shame the player has to slog through so much nonsense to join them.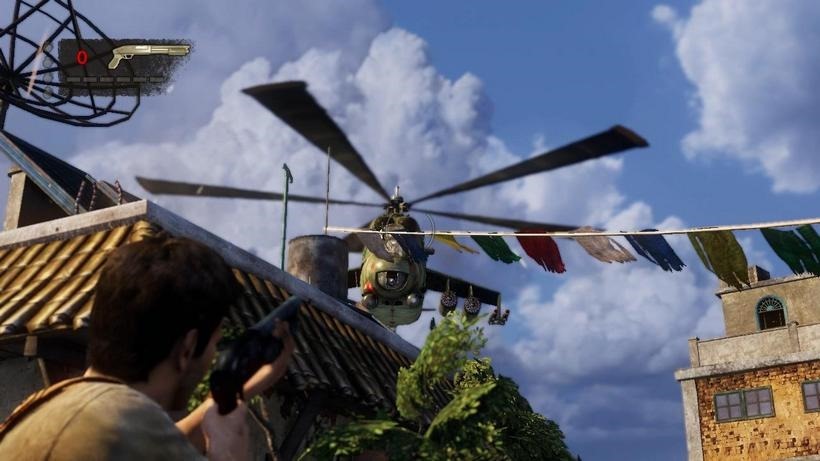 The narrative arc of Nathan Drake's games pair with a technological arc of sorts, starting with the small beginnings of Drake's Fortune and ending in the 'climax' of Uncharted 3's stunning desert canyons and how'd-they-do-that lighting. If you value the craft of games and appreciate how they evolve, here's your chance to see how Uncharted grew up.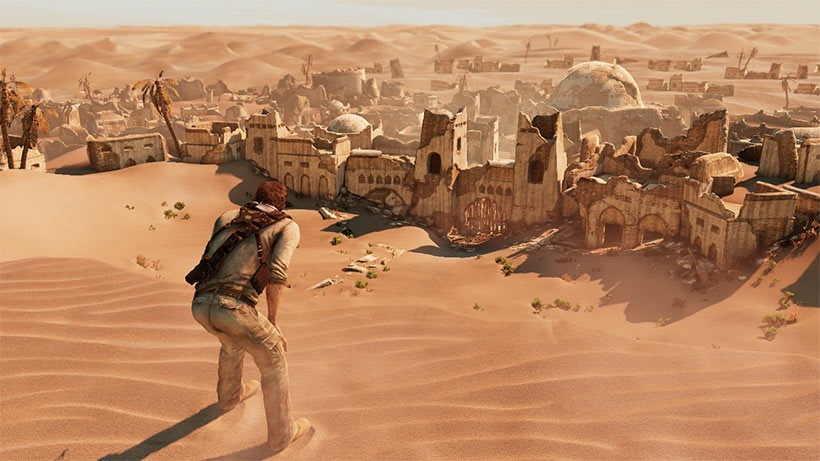 Even if you played all three games on PS3, it's worth picking up again now – but if for some reason you missed them first time round, maybe because you never owned a PS3 or simply overlooked them, the Nathan Drake Collection is utterly, maddeningly essential. With Uncharted 4 not too far away, this is the perfect time to go off the edge of the map all over again with Naughty Dog's seminal franchise.
They may be the outliers here, but I agree most with Videogamer's assessment. While Bluepoint have done an incredible job with the remaster itself, there's much about the original games – the first one especially – that just doesn't hold up that well today.
I still think the second game is best. Though they all become a bit too combat oriented for my tastes, the third one was especially egregious in its poor pacing and forced combat. That said, if you've not played then, this is the best way to do that – and they're certainly well worth playing as we wait for Uncharted 4.
Last Updated: October 1, 2015