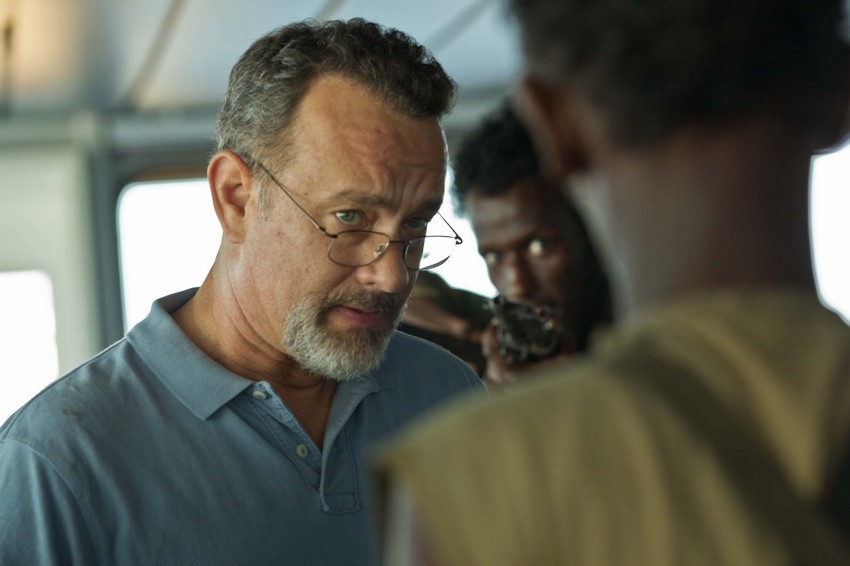 Even with all the techno-wizardry of Gravity, the blood drenched coolness of Django Unchained, the fist-bumping revelry of Pacific Rim or the epic fanboyism of Man of Steel, even with all of that in mind, there is a scene in Captain Phillips that is unequivocally the very best 10 minutes of filmmaking that I've seen in 2013.
And the only special effect on display is Tom Hanks.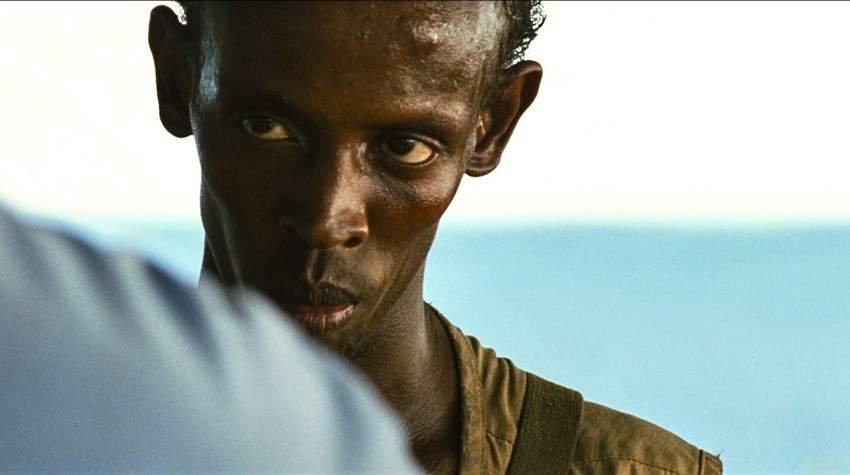 In a career as storied and gold plated as Hanks', it says a lot that his performance as the titular Captain Richard Phillips, in director Paul Greengrass' tense retelling of a real-life 2009 Somali pirate drama, is arguably the finest work he has ever done. It is a simply spectacular performance built on a combination of ragged-wound emotion and bedrock stability, and by itself is all the reason you would need to see this film. For that matter, those aforementioned 10 minutes alone would actually be enough to not only motivate you to see it but will probably end up netting Hanks his third Oscar statue.
But Captain Phillips has more to offer than just a singularly arresting performance from its lead. There's Greengrass' uncanny ability (also seen on display in his 9/11 thriller United 93) to authentically recreate real world situations, steeped in terror and suspense, but without feeling artificially manufactured for the sake of dramatic licence. It is a no-frills, spartan style of filmmaking that doesn't rely on gratuitous flash and pomp to sell itself.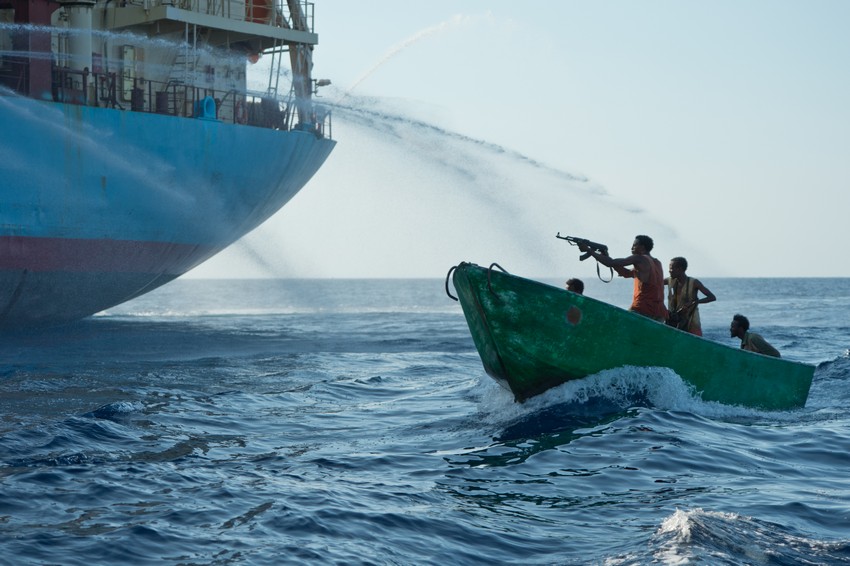 The only indulgence being Greengrass' signature kinetic camera (don't worry, this isn't Bourne Supremacy level shaky cam), which luckily he mostly knows when to dampen. And when he does, it's to have the camera possess an intimacy that draws you wholesale into the grueling plight of these characters, chewed fingernails be damned, despite the fact that you may already be fully aware of how their story turned out.
That story, by the way, being about Richard Phillips, the stern and taciturn captain of the cargo ship MV Maersk Alabama, which was busy transporting food and aid from a port in Oman to Mombasa, Kenya, via the pirate-infested ocean off the coast of Somalia, back in 2009. However, while in international waters the Alabama got approached and boarded, despite the crews' best efforts, by four armed Somali pirates, setting the stage for what would prove to be a tense human drama that garnered global attention.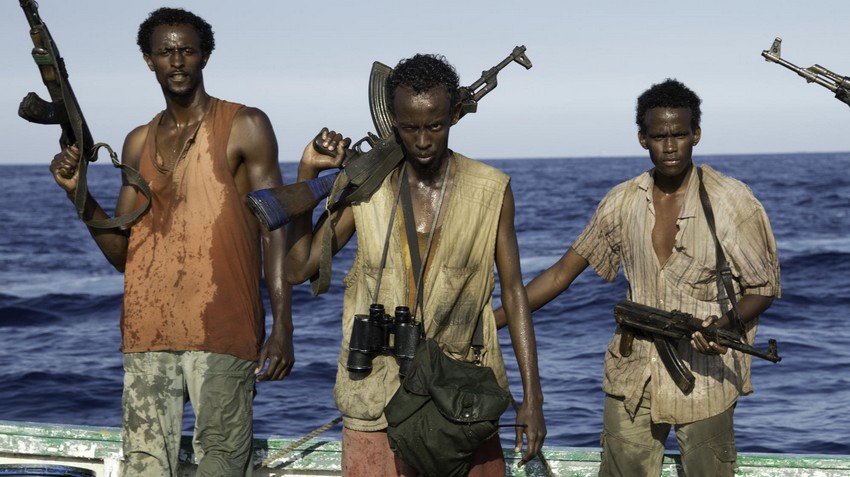 And "human" is the defining word here. This is evident from early on, as Greengrass shows us the type of bloodthirsty socio-political desperation that breeds this way of life for many Somalis, and in so doing unexpectedly puts proper human, almost sympathetic faces on this nameless pirate scourge that occupies international news headlines. And what faces they are.
Led by Barkhad Abdi as the pirate leader Muse – a dead-eyed, skeletal framed, steel-willed predator that slinks through every scene and probably right into awards contention – the four men cast to play the pirates are all actually Somalis themselves, and thus bring an authenticity to the roles that would be missing from your typical Hollywood casting. What makes them so much more impressive in their roles, is the fact fact that before being cast in this, none of them were even professional actors. And yet these men, particularly Faysel Ahmed as the violently volatile Najee, turn in gripping, highly believable, scene stealing performances.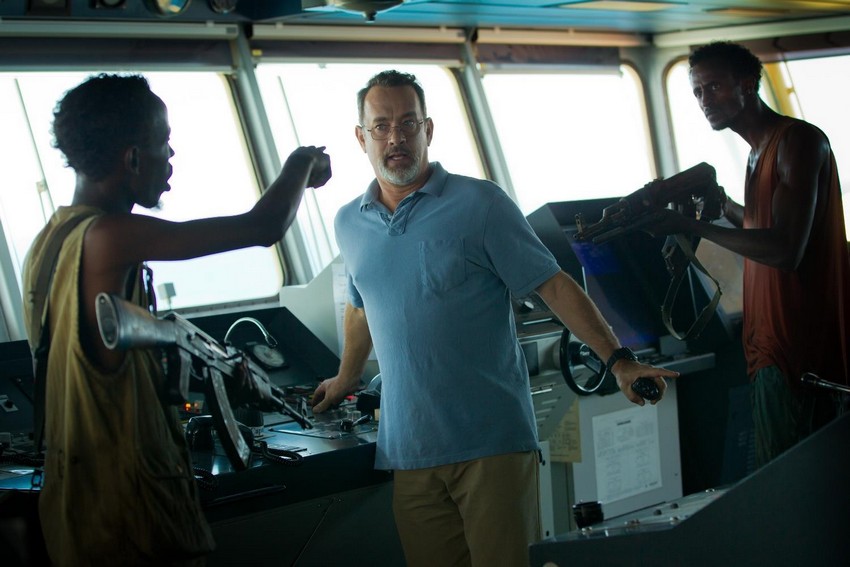 But no matter how many scenes they steal, this is still the Tom Hanks show. His Captain Phillips is a mostly controlled and resourceful man, that does whatever he can to keep his crew – all of whom turn in solid performances as well – alive during a tensely scripted game of AK-47-carrying cat and mouse, even at the expense of his physical and emotional well being.
Well, actually at the expense of your physical and emotional well being, as a combination of superb acting, smart and economical scripting (besides for a not-as-successful intro scene) from screenwriter Billy Ray and Greengrass' non-stop turning of the thumbscrews, will leave your nerves a-buzzing. And then that scene rolls around and just breaks you. And you will love it.
Last Updated: October 8, 2020