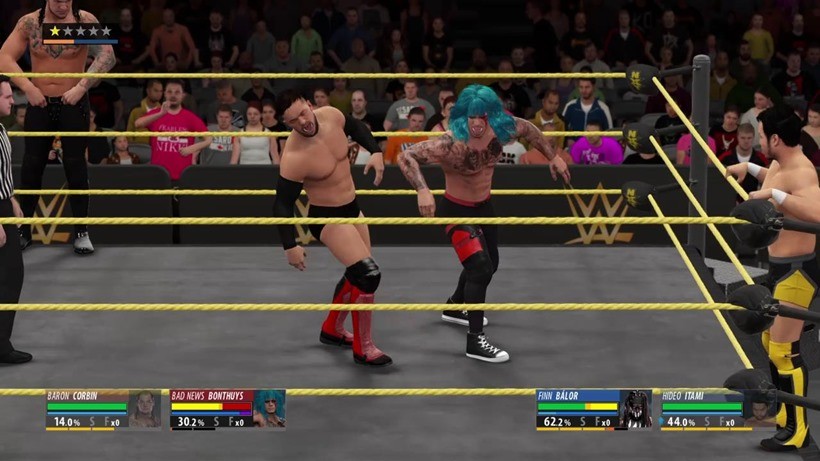 There's a fine line between sports and entertainment, something which WWE games have struggled to balance on over the last couple of years. WWE 2K15 took the wrasslin' formula a step further last year with a product that was more Roman Reigns than Seth Rollins in its execution: Sure the game looked good, but it had the personality of an NXT dropout.
In many ways, WWE 2K15 is the ugly transitional child caught between old and current generation hardware platforms, a divisive technical showcase without any real substance. WWE 2K16 may not be the best WWE game ever made, but it's certainly a step in the right direction and the best game in the series since 2K Games took over.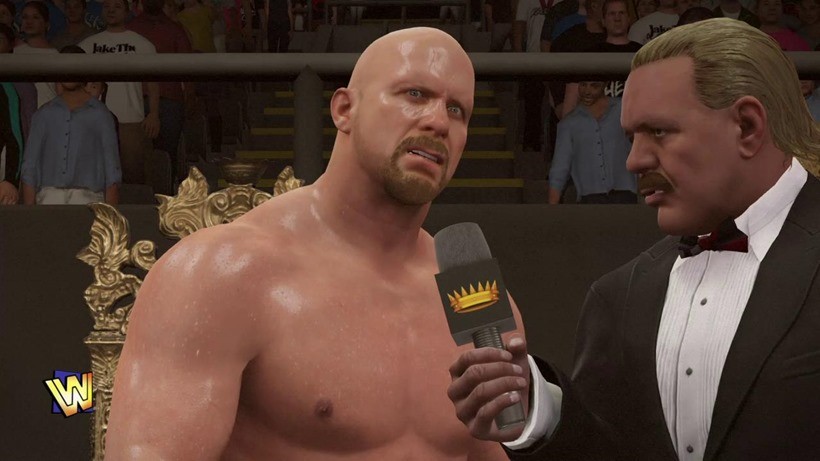 WWE 2K15 still had some decent ideas last year, albeit ones that were more half-baked than Dude Love's dressing room. The stamina and chain-wrestling features helped set a certain pace for matches, emulating the back and forth nature of a WWE events. Those gameplay modes are back King, alongside numerous other tweaks to the formula.
Weeeell, well it's the big show
Most notably, with the Reversal system. It's been my biggest gripe for close to four years now, as reversing an attack has usually required godlike reflexes. With infinite opportunities to counter a strike or a one-way trip into Suplex City, matches would generally degenerate into a never-ending back and forth tussle to see who could hit the right trigger the quickest.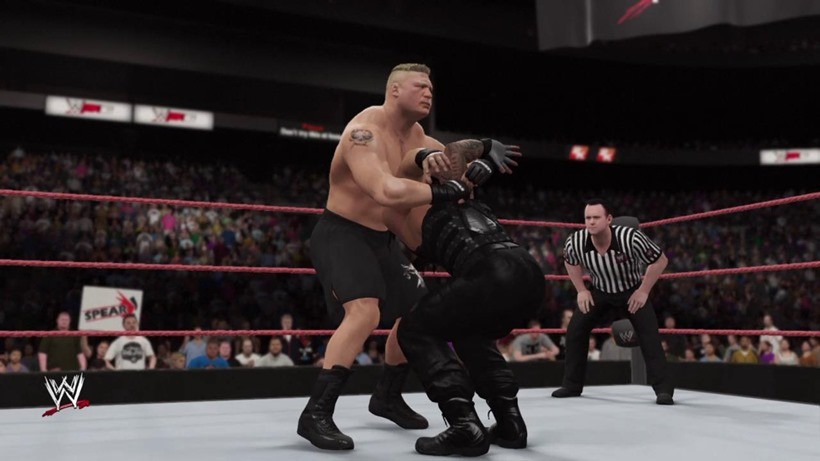 Cerebral assassin
Now, reversals are a resource. A limited resource, that need to be used at the right time. Combined with the stamina system, WWE matches now have a strategic element to them, which starts to shake the formula up.
Start throwing Clotheslines from Hell on opponents at the start of a match and chaining that into top rope slams, and your character will quickly spend all their energy on quick hits and leave themselves groggy and unable to escape a three-count.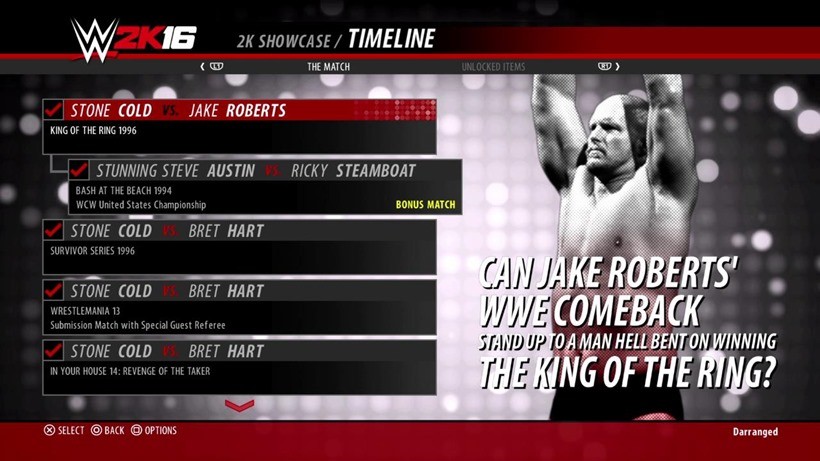 Likewise with reversals now, players need to ask themselves if they want to spend an entire counterattack on escaping a quick strike, or save it up for when Shawn Michaels starts tuning up his band before he lands some Sweet Chin Music. You still need to be quick on the trigger to grasp when to hit a Reversal, but the addition of minor and major Reversals now adds to the system and thus makes it less infuriating than a dental trip to the offices of Isaac Yankem.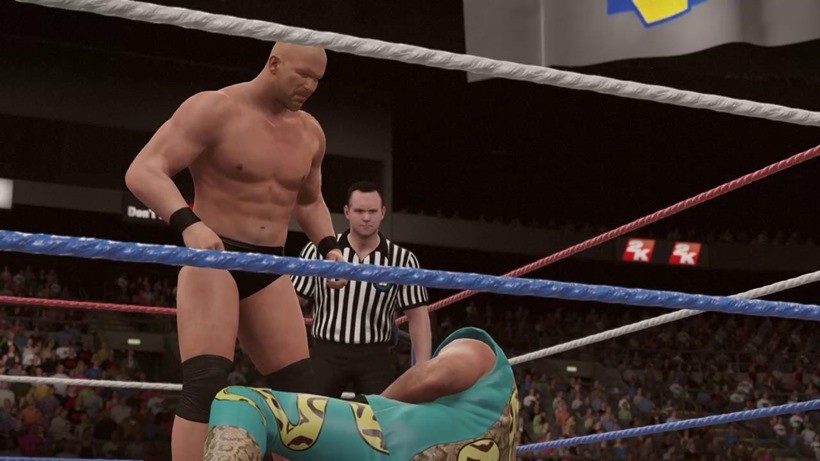 All the other old gameplay mechanics are also still alive here. Signature moves such as The Rock's electrifying People's Elbow, Mankind's Mandible Claw and John Cena's Attitude Adjustment. It's now more than just trying to win a match. It's about doing so in style, and entertaining an entire WWE universe.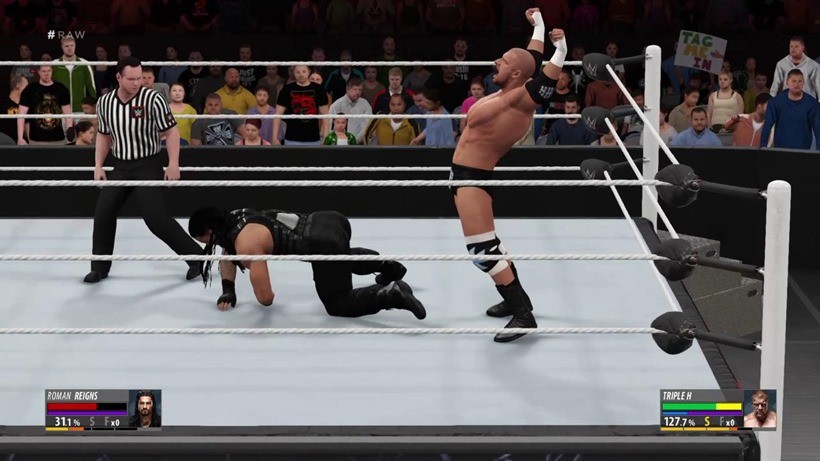 Can you dig it, sucka?
If you're a child of the 1990s, then the 2K Showcase will most likely be a big attraction. There's a reason why the Texas Rattlesnake is hogging the cover of WWE 2K16, and that's because 2K Showcase features a comprehensive trip down memory lane with the most infamous sumb**** in WWE history.
Stone Cold Steve Austin defined the Attitude era, with a pair of black boots, black tights and a black heart. And it's that journey, from the scripture of Austin 3:16 at King of the Ring to the Rock-Bottom line of Wrestlemania that is chronicled here and bookended by some snazzy video editing.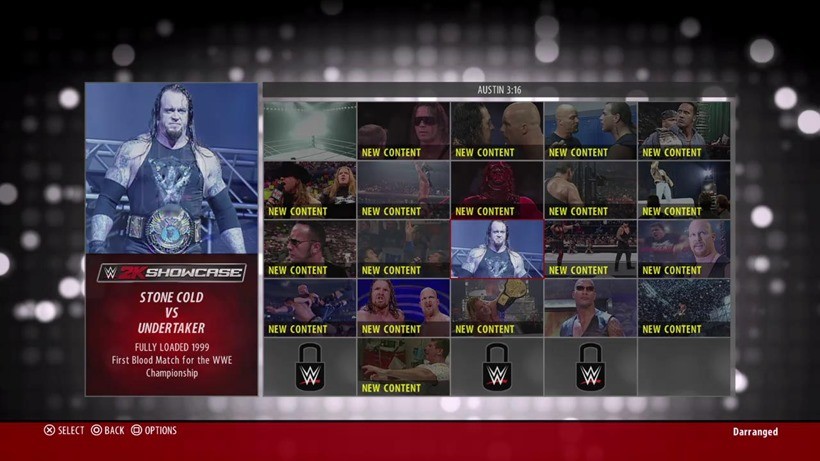 Matches are more than just nostalgic pairings, with various in place that ask players to simulate how a bout went down. A match at Unforgiven between Austin and Mankind might require you to land several chair shots, or you'll be asked to hit a Stone Cold Stunner on the McMahon family outside the ring.
Doing so usually results in a quick cinematic, and a QTE mini-game that feels more phoned in than the Mike Tyson omission from Wrestlemania 14. It's a great showcase this year, but it also highlights WWE 2K16's biggest problem: Inconsistency.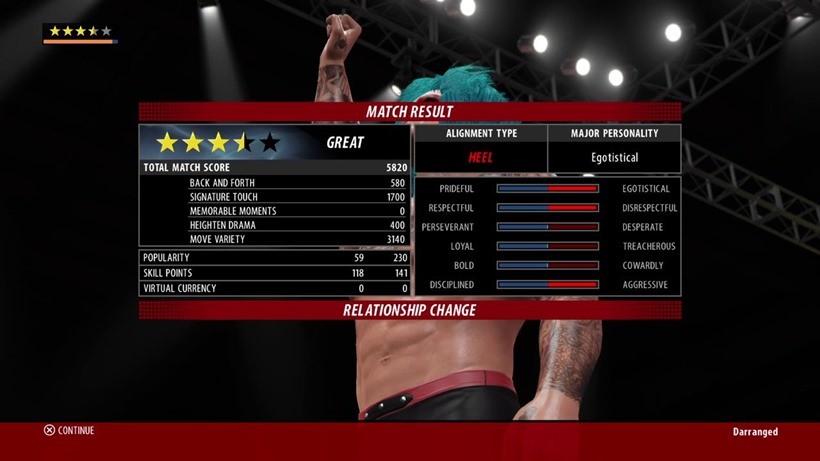 The fine line between realism and entertainment, is clearly leaning towards simulation this year. And that's both good and bad. Good, because it allows for performers to look better than ever before thanks to facial scanning, and bad because too much realism can make for a boring game.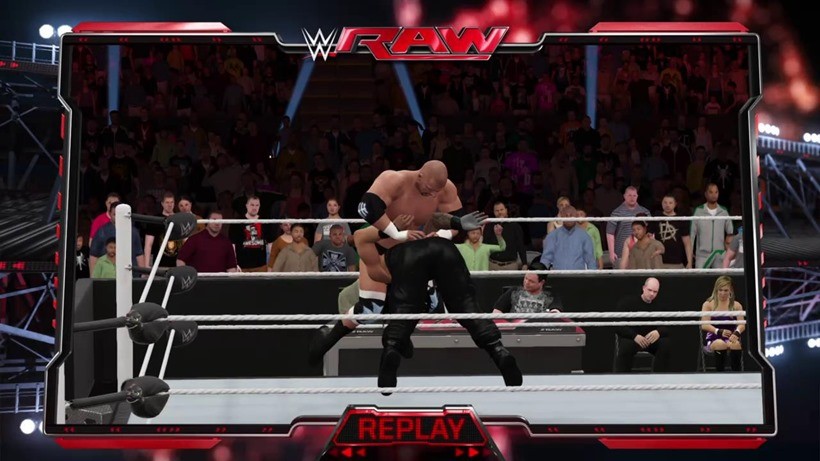 When WWE 2K16 works at its best, it's magnificent. Top-rope splashes that leaves the ring and your opponent shaking, Irish whips into a corner followed by a hellacious clotheslines and table matches where you can feel the wood splinter on your skull. It's that gladitorial action that makes the WWE product the greatest soap opera for men.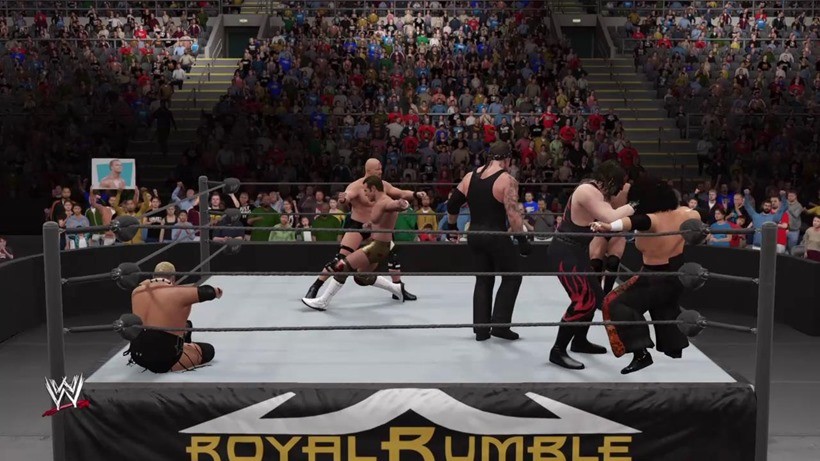 But at its worst, that action can feel stale and pedestrian at times, something that happens far too frequently in 2K Showcase when the game is taken out of your hands. It also doesn't help that characters who haven't been photo-captured, like the late Paul Bearer, look more like Leon Schuster in a rubber mask than an actual person. It's vintage inconsistency when it comes to commentary as well, with Jim Ross and Jerry "The King" Lawler having perhaps two lines per standard move that is repeated ad nauseum and derails any excitement generated.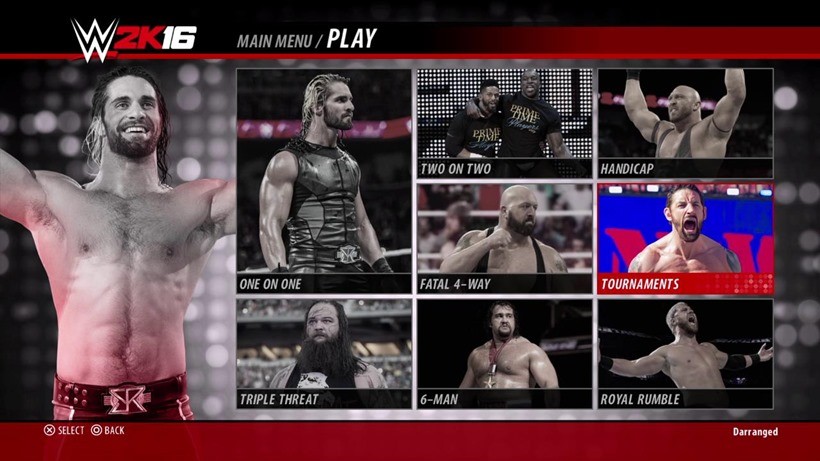 Fortunately, there's a career mode that makes up for those shortcomings this year.
YOU'RE…HIIIIIIIIRED!
MyCareer has always felt like a tacked-on extra in WWE games. A mode that's there, because it has to be. This year, there's some actual thought put into the mode, thanks to the rise of the NXT division which has seen new talent in the WWE shine. It's best played with a custom wrestler, such as my own abomination Bad News Bonthuys.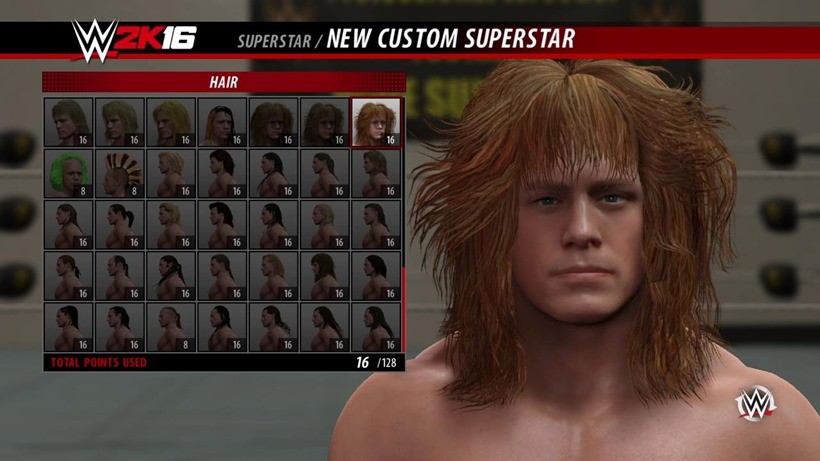 Bad News Bonthuys is the future of the WWE. Bad News Bonthuys is five feet and 8 inches of pure ego and attitude, a clothesline machine who prefers to let a steel chair do the talking for him. Bad News Bonthuys is also a showman, fully appreciating the the fact that matches in MyCareer are judged based on the show that is put on between superstars, resulting in a rating out of five stars based on tusslin', grapplin', stylin' and profilin'.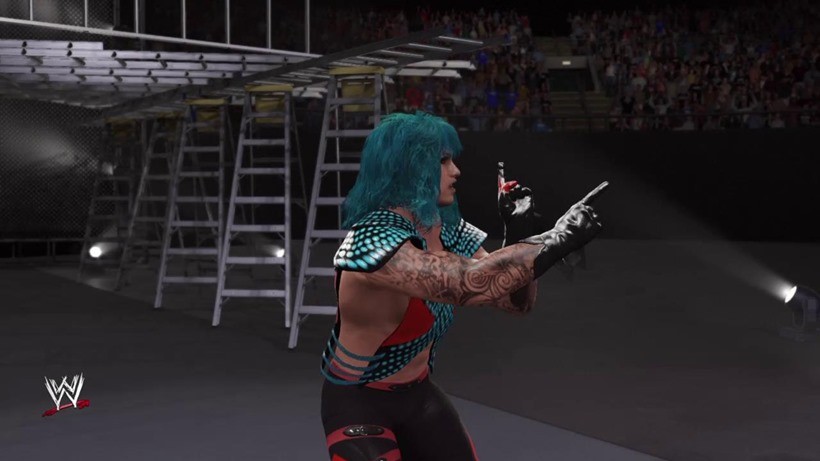 It's where I'm busy spending most o my time, outside of the ludicrously massive roster available in vanilla modes. The current locker room is massive, sporting over 120 performers and variations, spread across a wider variety of match modes.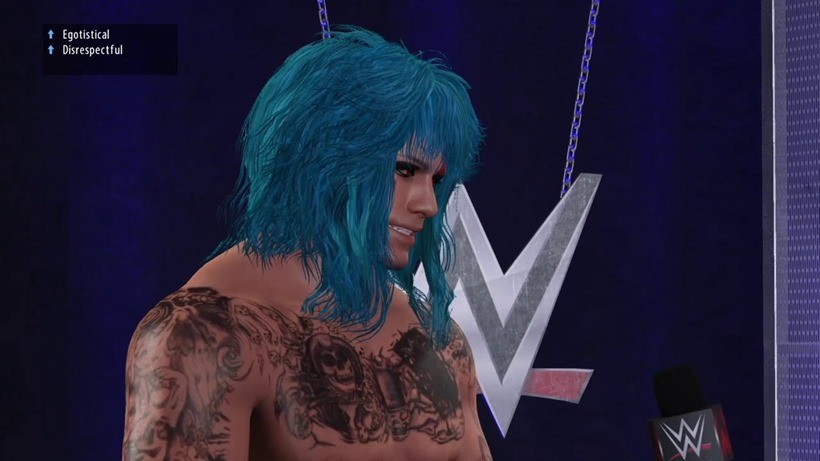 Vintage WWE
Triple Threat, Tag Team championship matches, TLC , Hell in a Cell, the Royal Rumble. It's mostly all there now as more niche match types have been side-lined in favour of spectacles that fans have been requesting. Still no sign of a Punjabi Prison match however.
Creating a wrestler has also been expanded to include even more options now, with customisation playing a heavier role in this year's WWE iteration. Divas, championships, moves and events all feature some manner of creative fine-tuning, although the previews can be painfully slow to load up. The options to create truly special events, are there. Then you've still got the chance to play manager, and run the show yourself. That's a ludicrous amount of content, over one single genre.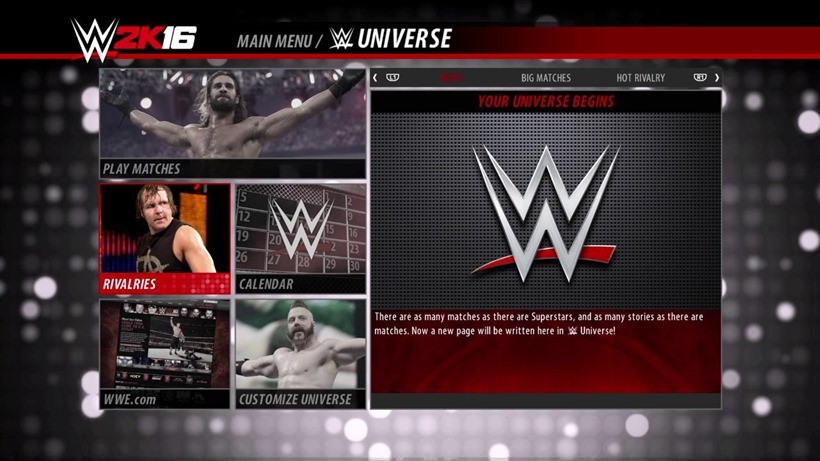 It's not the best WWE game ever made, but 2K Games is finally, finally on the right track this year.
Last Updated: November 2, 2015
WWE 2K16

A bigger roster, more finely-tuned gameplay mechanics and a more versatile creation system help make WWE 2K16 the current-gen superstar that it wants to be, even if some inconsistent ideas and bugs do hold it back from time to time. And that's the bottom line, because Stone Cold said so.

WWE 2K16 was reviewed on PlayStation 4