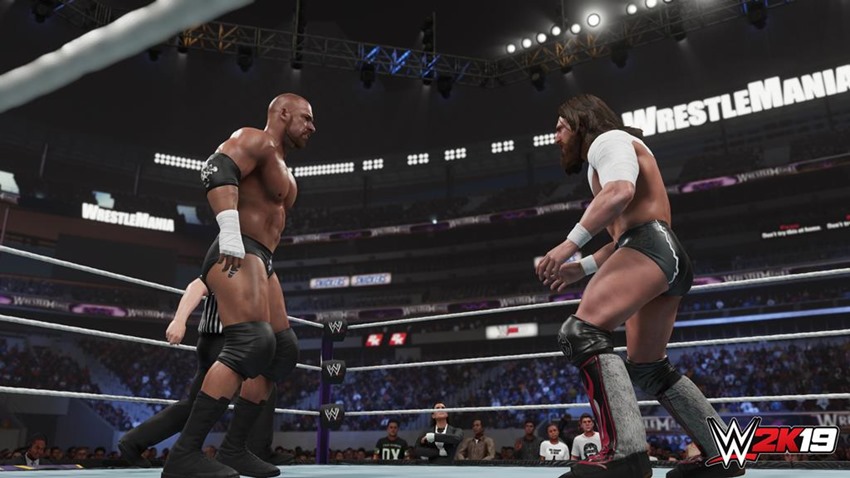 What is professional wrestling? To many people, it's basically just redneck anime on a live action scale. To the millions (AND MILLIONS!) of fans around the world, wrasslin' is so much more than that. It's a tale of good versus evil, of larger than life personalities colliding in the ring and telling a story through their actions.
Wrestling is a showcase, a spectacle of reality entering the ring and being given a Stone Cold Stunner when it tries to apply a mundane checklist of rules to a form of entertainment is designed to thrill and inspire. It's a pity then, that the last couple of WWE titles from 2K Games have failed to capture the essence of Vinny Mac's house of slams, relegating numerous superstars to a game that is anything but sports entertainment.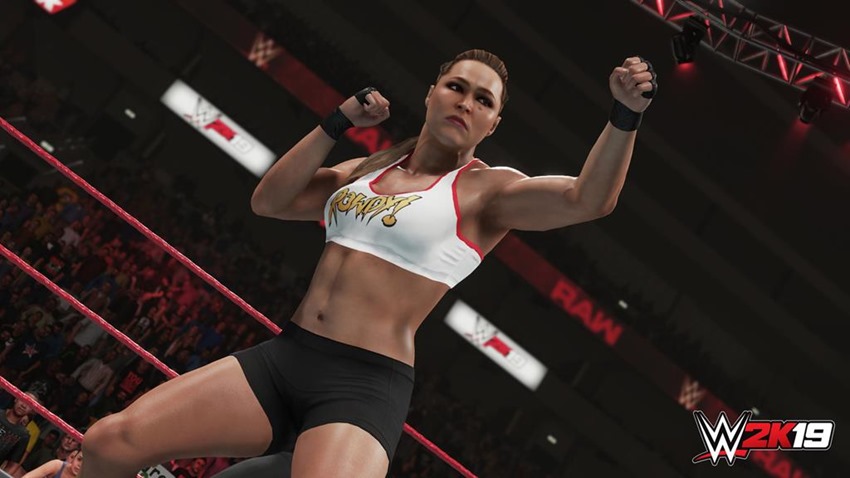 Too rigid, lacking in numerous features and a bland approach that emphasised realism over entertainment succeeded in hobbling the franchise over numerous annual instalments. And then, like the familiar sound of iconic entrance music that heralded the return of a legend, WWE 2K19 burst forth from backstage. It's the culmination of 2K Games and Yukes' approach to the franchise, a successful blend of both sports and entertainment that has been long overdue.
Is it a perfect sequel? Not entirely, but WWE 2K19 makes up for its shortcomings by focusing its numerous incremental upgrades on one important factor: Fun.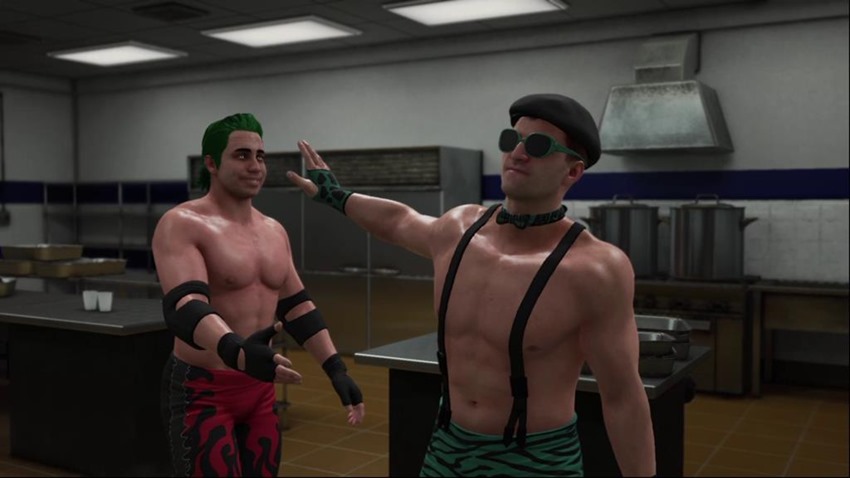 One of the biggest changes this year is found in the career mode, an option which hasn't just been lacking in recent WWE games, but has been more buried than The Ascension's post-NXT career. WWE 2K18 was a particularly awful version of the mode, relegating players to spending their time staring at loading screens most of the time, instead of throwing them into matches. Running around arenas was a tiresome chore that got old real quick, character options were almost non-existent and earning new gear had up and coming superstars running through obscene levels of loot box mechanics.
This year, MyCareer is something different. It's cheesier than a dairy factory, I've seen better acting from a desperate Cape Town waiter and nothing makes sense narratively. Sweet Papa Shango, I love it. It may be rough around the edges and the plot twists can be seen from a mile away, but MyCareer mode feels just right this year.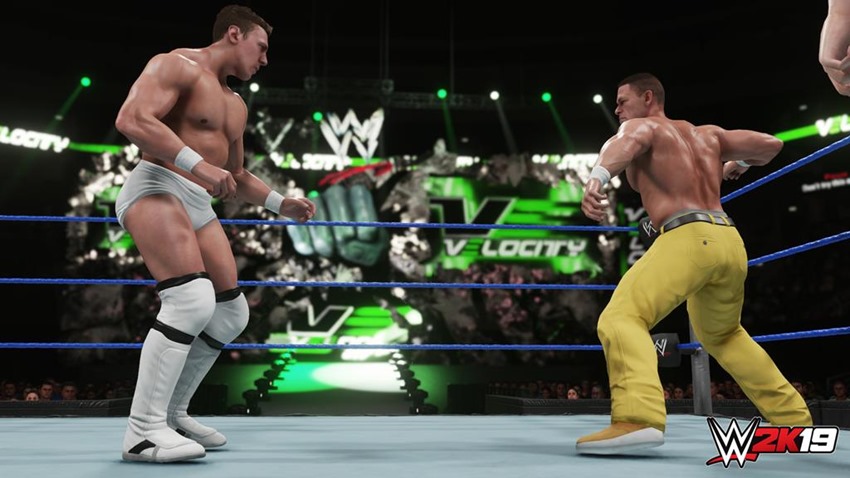 It's your indie sensation wrestler (Bombshell Bonthuys in my playthrough), fighting back against the WWE and its authority figure and establishing a legend in the process as a main event player. The voice acting may be corny and the one-liners packed with even more starch, but there's a tale here that has shades of Tony Hawk's Underground in its structure, while providing players ample room to grow their particular superstar's skills, specialising in numerous disciplines, fortitude and high risk finishers.
Thanks to former Tough Enough star AJ Kirsh lending his indie talents to the story, MyCareer mode isn't just fun, it's likable stuff that adds value to your journey from humble beginnings to WWE's greatest pay per view showcases as plenty of other WWE icons make their way into the game. I still can't get enough of my first trip into Woken Matt Hardy's multiverse, complete with all the wackiness associated with the character. YEEEEEEESSSSSSSSSSSSS.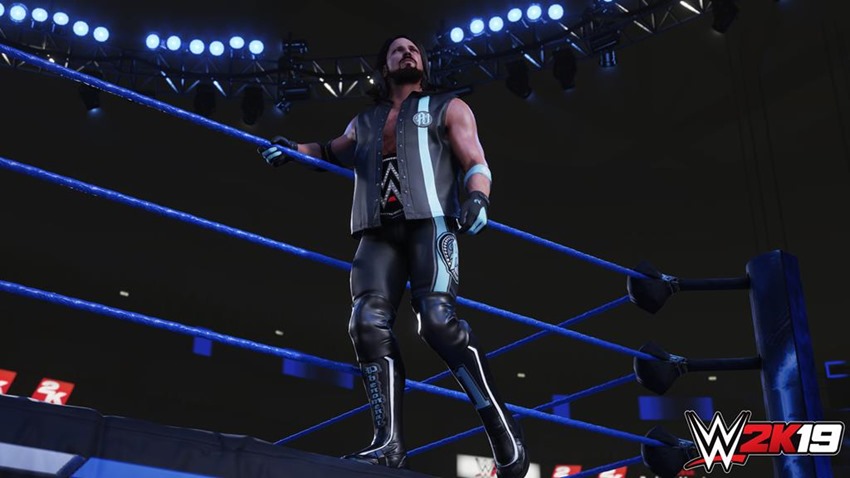 It's not entirely fun however. 2K Games still has a fetish for loot boxes, with plenty of cosmetic options for this particular mode being locked behind the gambling system yet again, that requires a purchase using the Virtual Coins system and a willingness to take a chance on receiving random items. To be fair, you can purchase particular items separately, but thanks to the high prices of the WWE fashion catalogue the majority of these costume pieces are more out of reach than James Ellsworth dreaming of one day owning a chin.
Ordinarily, it wouldn't be that bad if players could earn Virtual Coins at a decent rate, but to call the currency that's awarded after each match a trickle of income, would be a gross overstatement. It's a cosmetic problem that's thankfully only unique to MyCareer mode, but one that is glaring.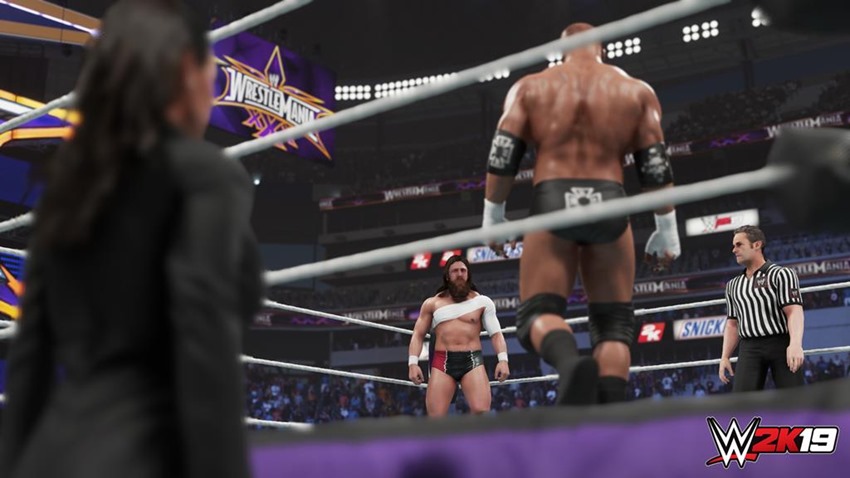 Beyond MyCareer mode, WWE 2K19 also shines the spotlight on Daniel Bryan this year. From his humble beginnings as enhancement talent for John Cena on WWE's B-shows to his eventual rise, fall and return in the wrestling industry, Bryan's story is one of triumph and adversity. It's also laid on a bit thick with the live action segments in matches being obviously scripted, but you can't beat the WWE when it comes to how it puts these highlight reels together to craft a particular story.
Bryan's career is a thrilling one to relive, incorporating archive footage and audio to recreate some of his more iconic moments, whether it was him being fed to a more heelish John Cena in the early 2000s or the birth of his eternal feud with The Miz. Nailing those story beats, locking in the moves that made those matches so memorable and growing the legend of Daniel Bryan…man, I'd happily raise my hands and repeatedly shout YES! to that level of WWE history all day long.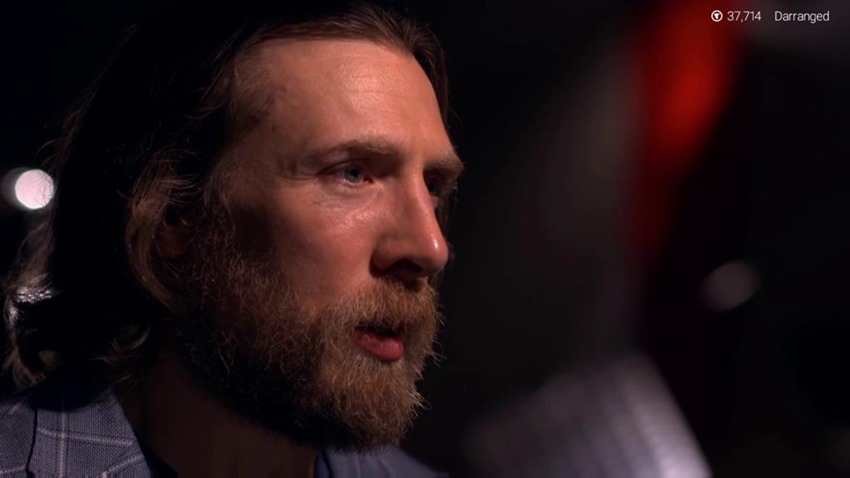 There's some new blood in WWE 2K19 this year, in the form of the Towers available to players. Taking a page out of the Mortal Kombat handbook, Towers are themed gauntlets that consist of a number of matches operating under a particular set of rules. One tower might force you to play No Holds Barred matches, others might toggle Big Head mode on and others will task you with surviving an endless parade of foes.
They're always changing, always offering some form of challenge and available in a variety of flavours, offering a modest source of Virtual Coins for players who find themselves strapped for cash. Big changes aplenty, but where WWE 2K19 truly excels is in the small details this year. There's an eye on addressing the faults of the past, resulting in a game that allows fans to tailor it into the WWE experience that they want.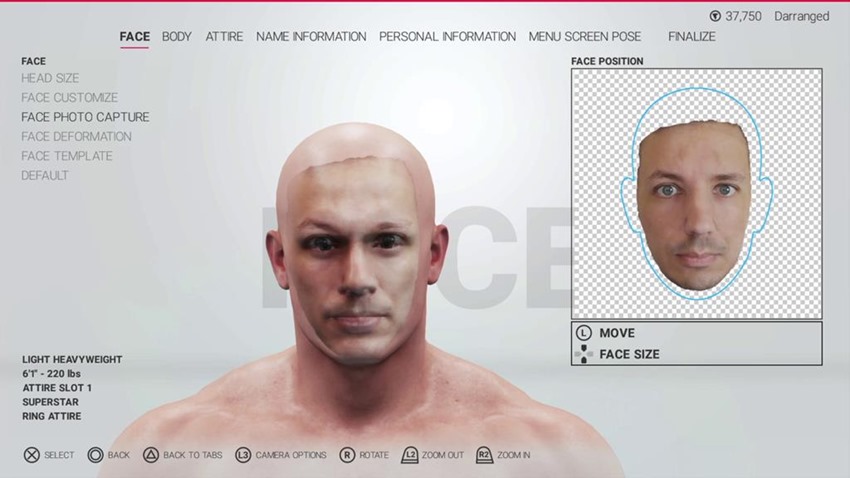 For me, that was a game that hewed closer to the Smackdown VS RAW glory days of the older generation. Going for those arcade roots, downplaying stamina and fine-tuning the AI so that a decent and fair challenge was provided, made all the difference in the world. Heck, I'm still digging deeper into WWE 2K19 and coming out of the ring with a realisation that the core gameplay has remained largely unchanged, but at the same time it has been polished to feel smoother, more dynamic and again…fun.
Can ringside commentary still become easily repetitive? Are their still some baffling bugs present? Does wet hair look like a plasticine symbiote that has latched into the skulls of the otherwise impeccably sweaty facsimiles of WWE's greatest superstars? Yes, yes and a hundred times yes, but these are flaws that I can easily live with when I find myself preparing my wrestler to do a Hurricanrana off the top rope.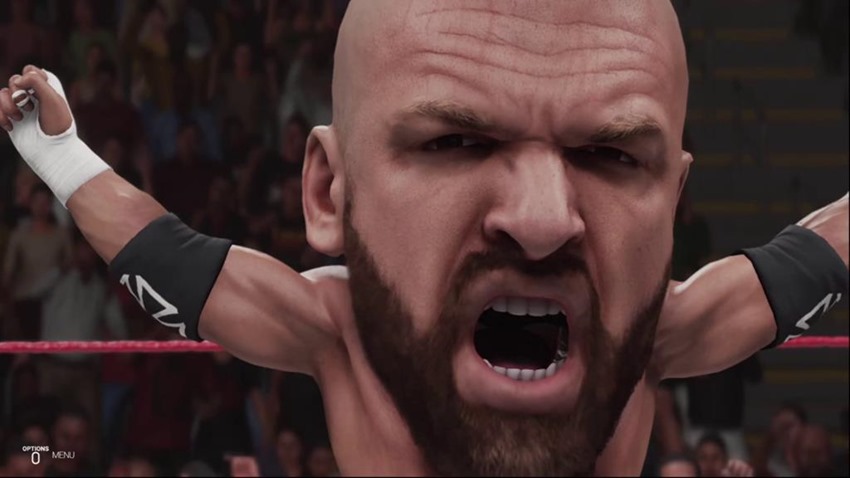 Combined with the stellar suite of custom creation tools that now allow players to even forge their own championship, playing general manager as you run your own weekly show and some slobber-knocker online matches, and WWE 2K19 finally feels just right. It still has a way to go, but when the end result is a game that doesn't make you want to whack your console with a steel chair, it's hard to not fall in love with a showcase of sports entertainment that doesn't take itself too seriously for once.
Last Updated: October 10, 2018
WWE 2K19

It's not perfect, but WWE 2K19 is a massive and fun return to form that focuses on what truly matters inside the iconic ring and delivers a pulse-pounding thrill ride that finally feels like a showcase of the immortals.

WWE 2K19 was reviewed on PlayStation 4