You can pick your fiends, you can pick your nose, but you can't pick your family. If there's one theme that has been a driving force in the Yakuza series, it's the story of bonds. Of familial ties that forge deeper links between people that a mere relation of blood and breeding. I  many ways, Yakuza 6: The Song of Life is a game about family, of parents and children who find themselves wanting to prove their worth to one another.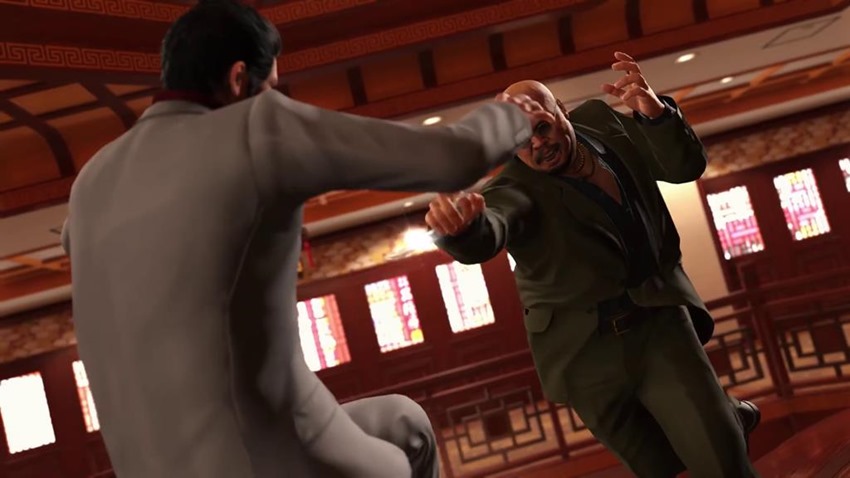 It's also a story of beginnings and endings, of circles closing and legends being laid to rest as the sins of the past surface yet again. Yakuza 6 is all that and more, a grand conclusion to a saga that began in 2005 and introduced the world to the Dragon of Dojima. Kiryu Kazuma's final adventure is heart-breaking, inspiring and best of all, lengthy stuff.
It's just a pity then, that this dragon feels a bit toothless in the combat department.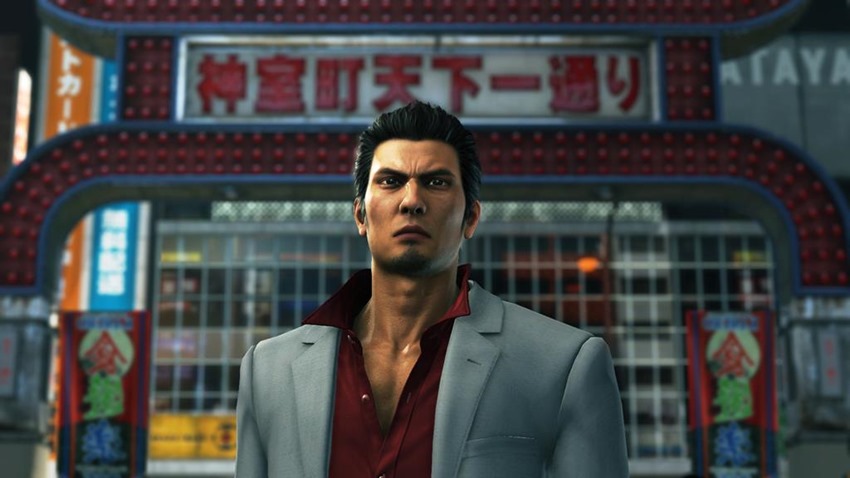 Several years have passed. After another stay in jail, Kiryu is out and ready to finally leave behind a life of crime, betrayal and power struggles in the Japanese underworld that consumed so many decades of his time on Earth. The only problem? Kiryu's adoptive daughter Haruka has wound up in a hospital after a hit and run attack, with a child in tow and plenty of questions that need to be answered.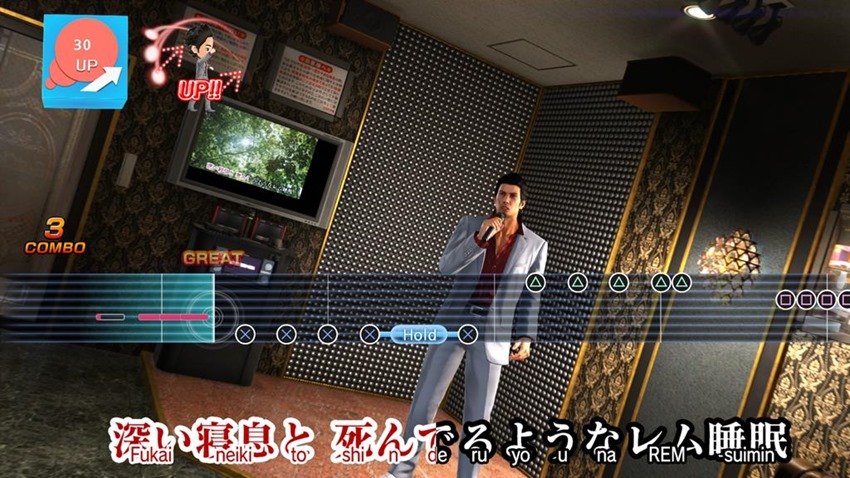 Factor in the rise of the Chinese Triads in the usual stomping ground of Kamarucho's neon-lit streets, yet another power struggle between the Yakuza clans and a secret hidden within the heart of Japan and something is indeed…up. Yakuza 6's story is everything that you'd expect from the series: Wonderfully overacted, full of surprises and filled with enough twists to make you question every single one of its character's motives and aims.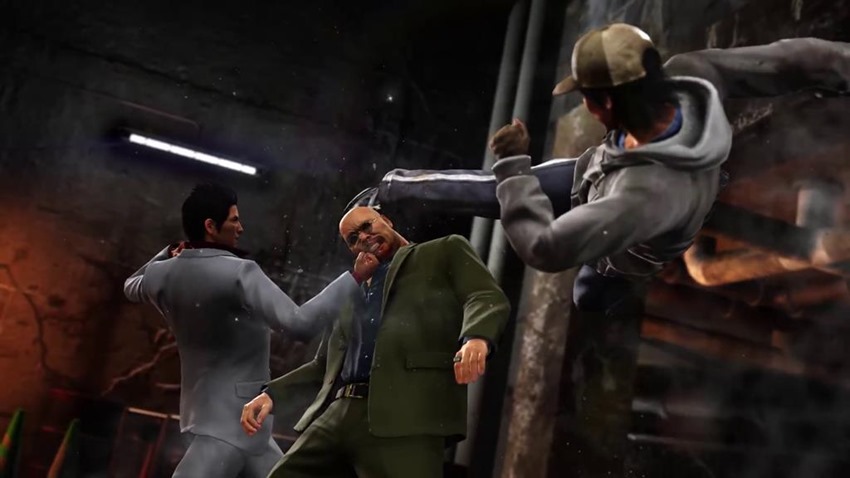 It's the characters who make Yakuza 6 feel special, that reinforce a familial bond that isn't without its ups and downs. The idea of children wanting to prove themselves, ably acted by an A-list cast from the Japanese entertainment scene and who help propel Yakuza 6's tale of connections. Broad and comprising of hours and hours of cutscenes, Yakuza 6 isn't exactly the kind of game that'll appeal to anyone who prefers to skip their way through a cutscene.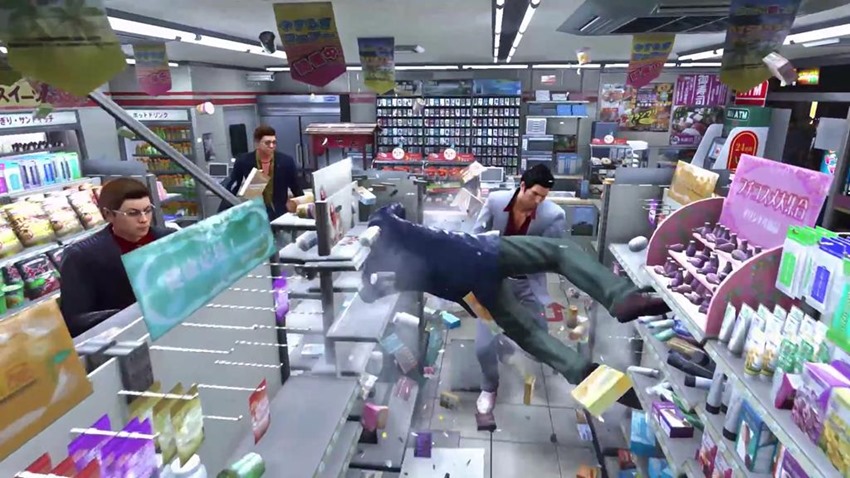 Which is why the game feels lacklustre when it hands control over to you. At its core, Yakuza games have always been some of the finest and wildest brawlers around. Streets of Rage and Double Dragon's bastard child, Yakuza isn't just about dishing out pain, but doing so as brutally as possible. Gangster skulls are flattened with nearby bicycles, crotches are split when they're thrown into telephone poles and the streets of Kamarucho and Onomichi end up littered with hundreds of bodies by the time that Yakuza 6's end credits roll.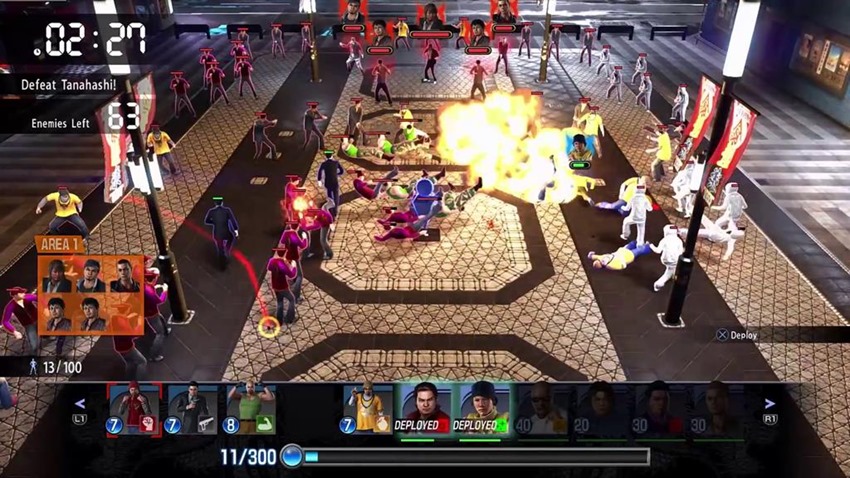 It's a solid system, but it lacks that spark of vicious creativity that defined previous Yakuza games. Most of the time, a basic combo is more than enough to seal the deal on a street fight, but it winds up being too easy. The challenge of turning a brawl into an eclectic mixture of context-sensitive attacks isn't exactly complex, robbing the action of its more special flourishes.
It doesn't help much that when you do attempt to actually add some flair to your attacks, the more streamlined combat gets confused and has you attacking the environment instead of your foes. Coming off of Yakuza Kiwami and its more versatile combat mechanics, you can't help but feel disapointed that the Dragon of Dojima's fists have dulled.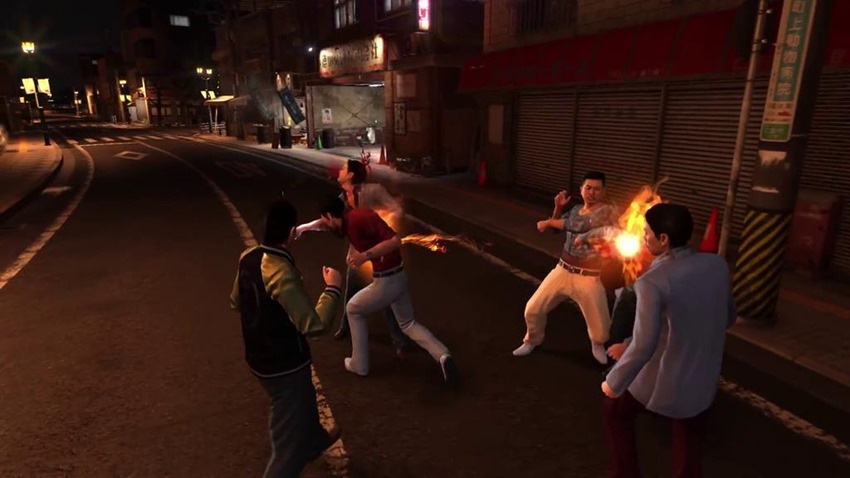 Where Yakuza 6's combat falters however, it more than makes up for it with its stellar world-building. Kamarucho is once again Japan at its most materialistic, a winding collection of gaudy Host clubs and twisting back alleys where danger lurks around every corner. It's nothing drastically new, but its the sleepy port of Onomichi in the Hiroshima prefecture that provides a new stomping ground for Kiryu to explore and find himself caught up in new schemes.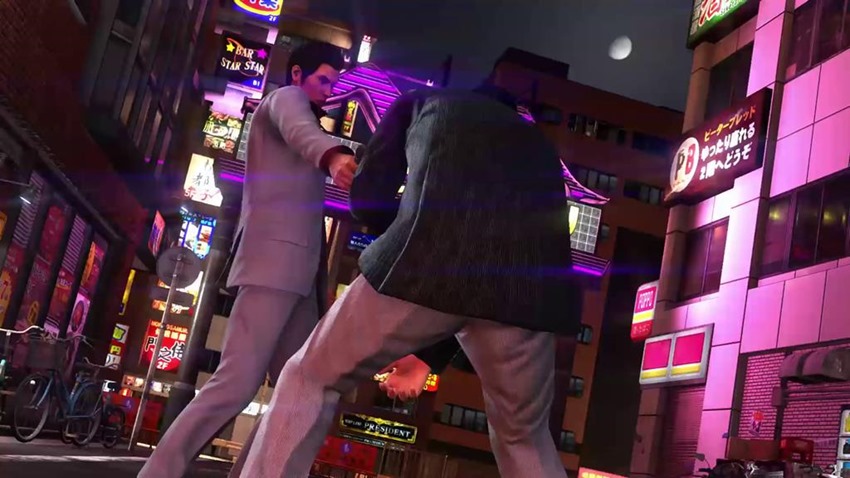 Steeped in history, industry and pirate ghosts (no really), Onomichi is where you'll spend roughly half of your time in Yakuza as the story criss-crosses between the two locales. It's quaint, it has its own set of problems and it adds plenty of mini-games to the overall experience. Yakuza 6's bread 'n butter, the mini-games on offer are more eclectic than ever before. From running your own cat cafe, tangling with a new gang using stripped down real-time strategy mechanics and even getting your hands on a classic fighting game in the form of Virtua Fighter, Yakuza 6 has plenty to keep you occupied.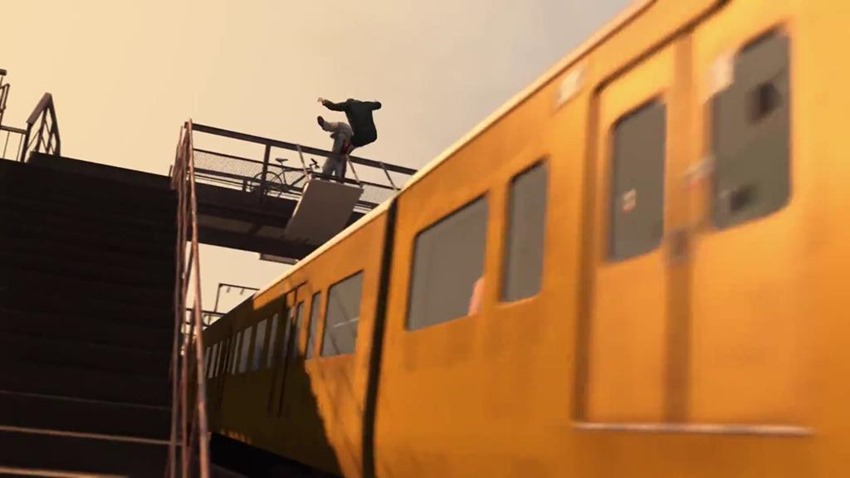 Side-stories present new hustles to explore, old faces to meet and storylines that finally find closure. It's still a far cry from the absolute wealth of content that was present in Yakuza 0, but at least there's something to steal a few minutes of your time with. Perhaps the juiciest experience is the aforementioned Clan Creator mini-game, which gives you control over the battlefield as you build your own gang up from scratch.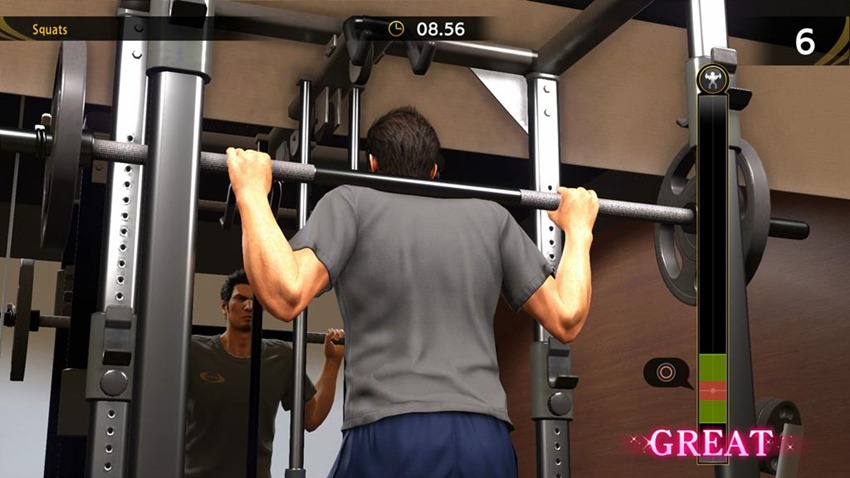 New units can be recruited by punching them into submission, the strategy is fast-paced and the controls are tight enough. Maybe that's the key takeaway of Yakuza 6: The Song of Life, a game which often balances its touching story with gameplay that's usually good enough. A final chapter in a hefty book of stories, there's a lot to love if you know where to look for it. Most of the time however, that satisfaction won't be found in the rest of the game, which feels content to recycle old ideas and tries too hard to mainstream its action in an attempt to grab more fans.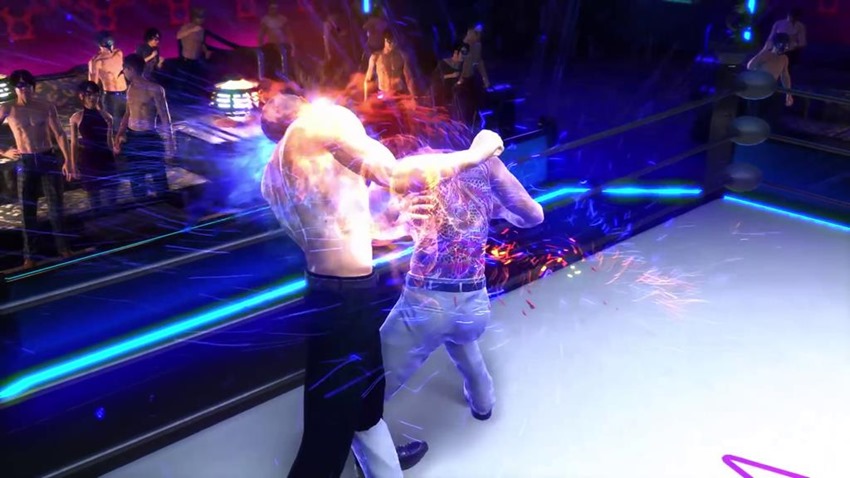 That's a decision which results in Yakuza 6 losing some of its charm, bite and attitude as it relies on more stagnant and repetitive gameplay to propel its otherwise magnificent story forward.
Last Updated: May 7, 2018
Yakuza 6: The Song of Life

The Dragon of Dojima returns for one more adventure, with the stakes higher and more personal than ever in this touching farewell to a Yakuza legend. With a tale that closes the book on a long-running saga, Kiryu's farewell results in a story that is as satisfying to watch as its gameplay is as underwhelming to consume.

Yakuza 6: The Song of Life was reviewed on PlayStation 4