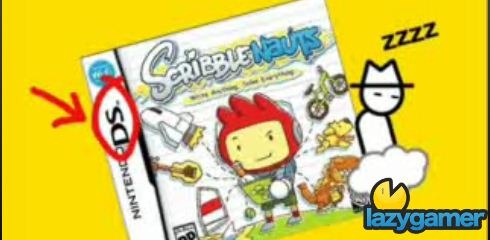 I wandered past TheEscapist on my morning news trawl and felt my heart skip a beat, Yahtzee is reviewing the hopefully awesome Scribblenauts today. A game that I have really been looking forward to and yet haven't managed to grab a copy of yet.
So while I wait for the video to buffer here are the things I want to try in Scribblenauts
Relive a viking ceremony by placing a corpse in a boat and setting fire to it
Re-enact a scene from saw by setting evil traps and then placing an innocent in the middle to see which demise they choose
Seeing how..
oh look the bufferings done.. I gotta go, check the video after the break.
Last Updated: October 8, 2009