This article was sponsored. The editorial and content is entirely created in-house, unless otherwise specified.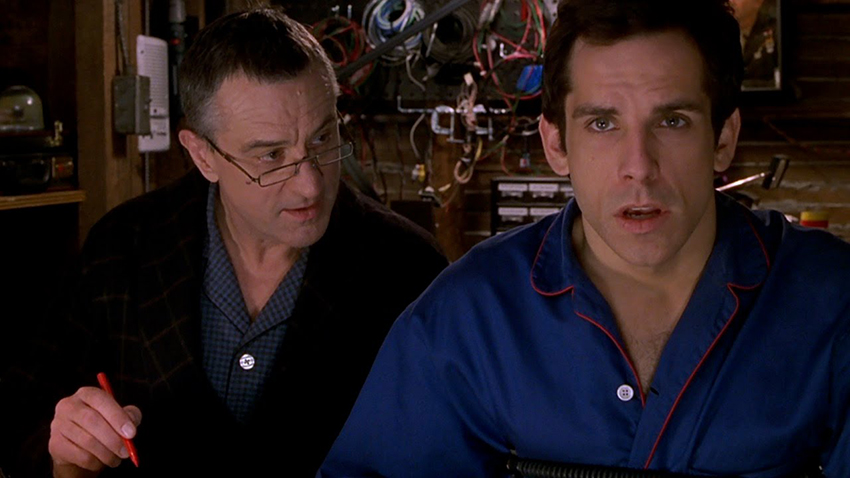 You know what this coming Sunday is? Well, it's one day before my birthday and I hope you guys have already got my gifts! (Hand-written coupons for back rubs aren't going to cut it this year, Darryn!) Oh, and it's also Father's Day, as we take time to celebrate dads everywhere (biological or not). By why restrict it to just one day? Why not make a weekend of spending time with that beloved fatherly figure in your life, spoiling him and doing all the things he likes… and maybe watch some movies together? Hey, there has to be some downtime in all that spoiling and dads like movies too!
And here, Showmax has you covered as we picked some father-themed flicks from their extensive library which you can definitely watch together. Everybody's dad is unique though, so we've run the full spectrum to make sure there's something for everybody. So without further ado, here are five movies about dads to watch on Showmax this Father's Day weekend.
While I inherited many traits from my dad (like hair that started greying when I was still in matric – Thanks, dad!), my love of movies actually comes from my mom. But while my dad wasn't as vociferous a movie watcher, he did love westerns and taught me to love them as well. And one of his recent favourites was True Grit, the 2010 Coens Bros' adaptation of Charles Portis' 1968 novel (previously adapted in 1969 with John Wayne).
Nominated for 10 Oscars, this critically acclaimed western tells the tale of 14 year-old farm girl Mattie Ross (Hailee Steinfeld), who decides to take matters into her own hands when her father is murdered by the outlaw Tom Chaney (Josh Brolin). Looking to track Chaney down, Mattie hires surly, hard-boozing Deputy US Marshall Rooster Cogburn (Jeff Bridges) to help her bring the outlaw to justice. While initially having absolutely no patience or sympathy for the feisty Mattie, Rooster finds himself warming to the determined young girl. While its a death of a father that sets this whole story into motion, it's Rooster's reluctant paternal instincts kicking in for Mattie that is the heart of this tale.
I have no kids of my own (besides for the furry four-legged kind), but if I had a child, I would be sure to give whomever they brought home hell. Fatherly disapproval of your child's romantic partner (even if you actually secretly like them) is just part of the process, right? Well, it's an almost literal torturous process for Ben Stiller when he has to contend with Robert De Niro's ex-CIA father-in-law from hell in the hilarious Meet the Parents.
While follow-up Meet the Fockers was not as well received, this hit 2000 comedy was a smash success. It's arguably also the last time we got a great performance out of the legendary De Niro, and part of that is the fact that he's undeniably having a blast in the role. "I have nipples, Greg, could you milk me?"
Okay, I will admit I'm slightly cheating here, but this is my list and I can make the rules. The source of my infraction? JJ Abrams' critically acclaimed 2009 reboot of the Star Trek franchise feature a young James T. Kirk (Chris Pine), Spock (Zachary Quinto) and the rest of untested crew of the USS Enterprise having to deal with what is essentially a disgruntled mineworker (South Africans can relate!).
You may have noticed a complete lack of anything father-related in that sentence, so what's it doing on this list? Well, besides for just being a kick-ass sci-fi movie, it's the film's opening scene in which the father of Pine's Kirk is killed by a ship from the future, that kicks off the entire alternate timeline that makes these new Star Trek movies possible – and turns Kirk into the rebellious man we eventually meet. Also with the upcoming Star Trek 4 reportedly somehow bringing back Kirk's supposed to be dead dad (played by Chris "Thor" Hemsworth, by the way), now's as good a time as any to revisit this thrilling blockbuster.
Well, if I was stretching the dad link a bit on the previous entry, I'm definitely not doing it here for this surprisingly effective Dwayne Johnson drama-thriller. Released in 2013, Snitch sees "The Rock" star as John Matthews, a well-off owner of a construction company whose estranged son, Jason, is wrongfully set up by an old childhood friend for possession of drugs. When John learns that his son faces a minimum of 10 years in prison for a crime he didn't commit, he tries every avenue and he can think of to get his son out, but to no avail.
After discovering that his son is being brutalized in prison and once again he can't be there to protect him as a father, John offers one last option to the authorities: He will go undercover to inform on a local drug dealer if Jason's sentence is reduced. With no previous police training and armed with nothing more than the desperate love of a father trying to save his son, John enters a world of crime and violence that he is completely unprepared for.
Offering one of the usually explosive Johnson's more sombre and thoughtful performances, Snitch is both thrilling and emotional – a testament to how far some fathers will go for their children.
I guess you could say that I'm cheating again. Richard Attenborough's epic four-time Oscar-nominated 1987 South African-set drama centered around the real-life events surrounding black activist Steve Biko (Denzel Washington) and Donald Woods (Kevin Kline), the white journalist he would befriend during the heart of the 1970s Apartheid regime, doesn't really focus all that much on either man's paternal roles. In fact, Biko was a widely-known serial adulterer, whose first wife and mother of their two children was in the process of divorcing him when he tragically died.
But while he may not have been the best family man in his personal life, on the world stage Biko was undoubtedly one of the founding fathers of our nation. His struggles and sacrifices would lay down the foundation for the eventual democratic freedom of South Africa. And isn't that what a father does? Give of himself fully, despite his many flaws, to ensure the future of those that come after him?
And there you have it! Five movies to enjoy over the next few days with your father! Let us know on Monday if you checked out any of them.
Last Updated: June 15, 2018