This article was sponsored. The editorial and content is entirely created in-house, unless otherwise specified.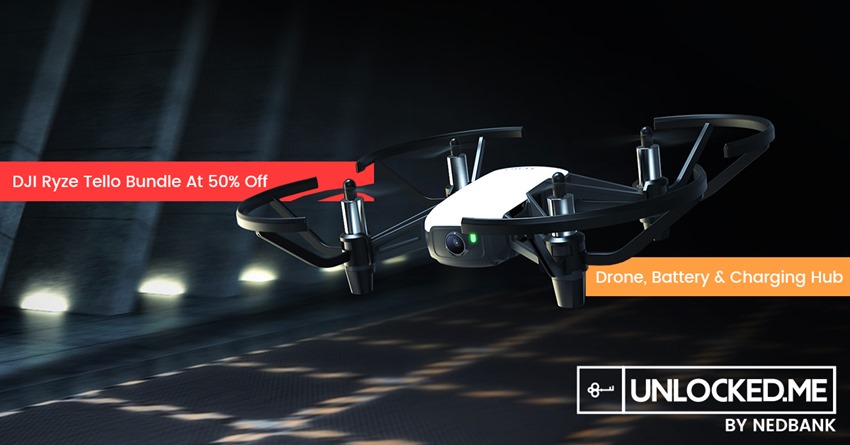 It used to be that if you were in the park and looking for some fun, you'd literally go fly a kite. Boring, pedestrian and there was a high chance that the damn thing would turn on you and descend with the rage of an untethered children's toy run amok. These days, we've got much better toys to take outside.
Possibly the best of the best, are drones. Why be content with just flying a drone, when you can use it for so much more? If you were ever looking to get started with the best hobby around, then now is a great time to get your feet wet with the DJI Ryze Tello Drone. Nedbank will be offering the device at a cheap as chips price later this week, and it's bound to be a far more satisfying use of your payday cheque than sorting out your bills.
Here are five reasons why you should consider grabbing the DJI Tello Drone.
It's cheap to get started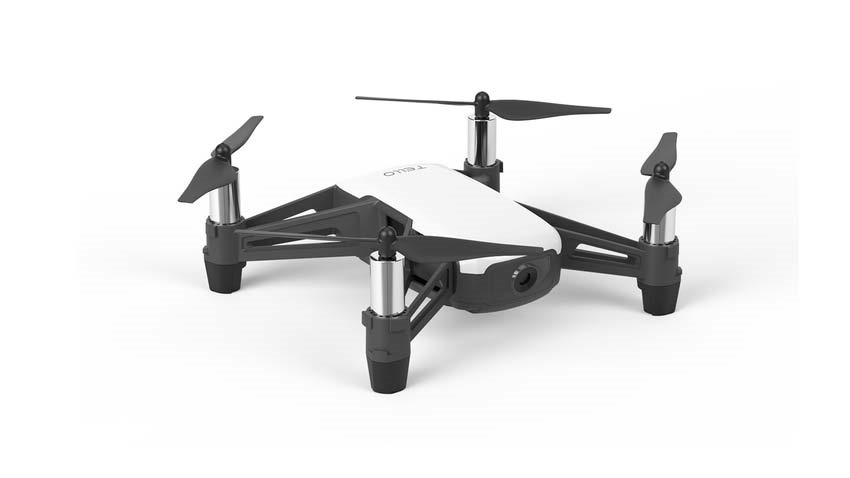 You don't need to break the bank on buying a drone, although finding that middle ground between quality and affordability can be tricky. At its base retail price, the DJI Tello will set you back just over R2000, but Nedbank will be offering the awesome device at a substantially lower price: R1028. Plus they're chucking in a battery and charging hub in for you as well. For a device that packs in a decent flying time, size and camera, that's an absolute steal and way better than anything else on the market at a comparable price currently. Heck, I'll take ten!
It's compact and cute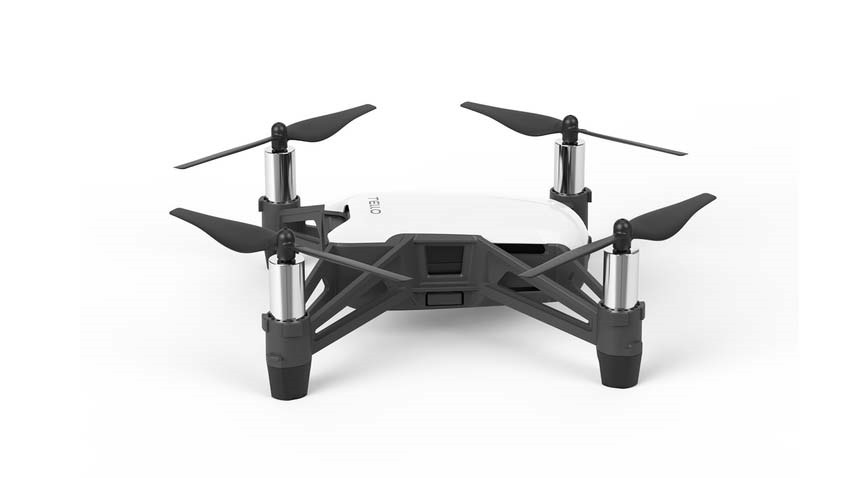 Able to literally fit in the palm of your hand, don't let the small stature of the DJI Tello fool you. Beneath its small surface there lies the heart of a bigger drone, built with the expertise of DJI's industry benchmarking skills. Also, it's totally adorable. I mean, just look at that little fella. So cute. While you can fly it outside, it's also recommended that you use it inside rather.
Which is just perfect, as now I can finally deliver staff notes to the gang without having to ever actually talk to them. Bonus.
Plenty of grunt under the hood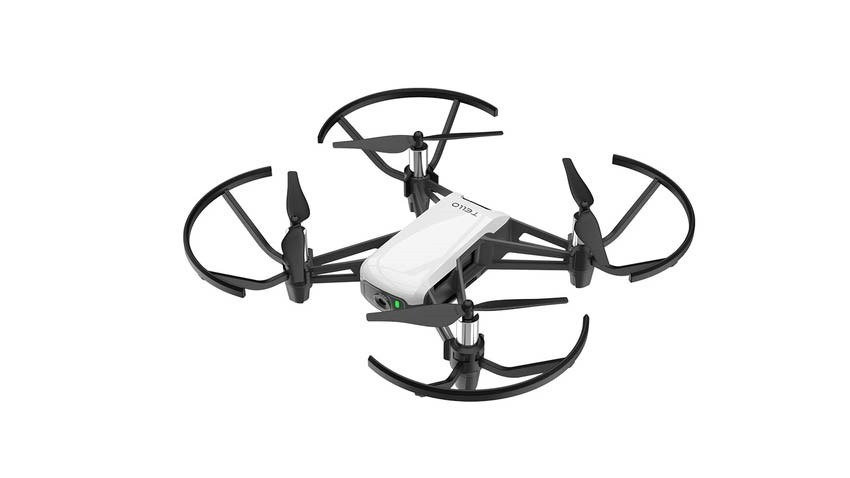 What does your money get you when it comes to hardware? Solid flight stabilisation technology, a camera that packs in a 5MP sensor which can record 720p videos and a flying time of around 13 minutes. Not too shabby, and a nice halfway point between form and function for the diminutive drone. It's going to be really useful when I use it to film my movies indoors that require overhead action shots.
You don't need a remote control to fly it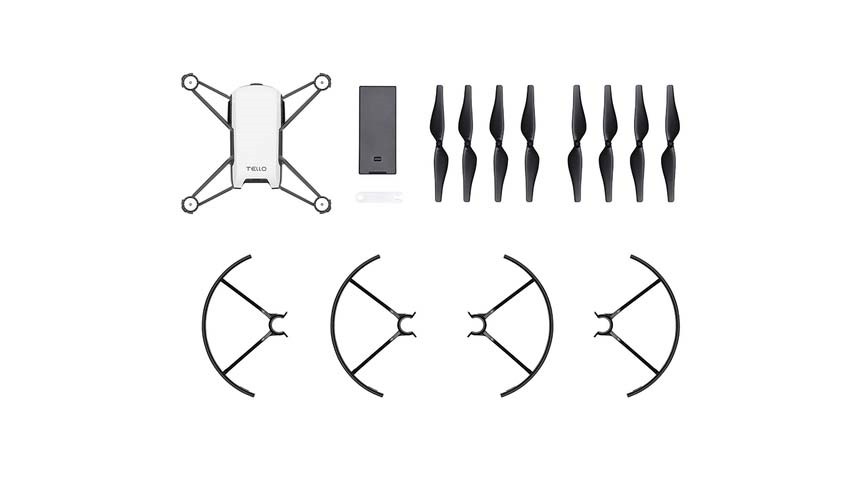 A bulky plastic box with a huge antenna that can be used for fencing? This ain't the 1990s pal. The DJI Tello can instead be hooked up to your smartphone when you feel like taking it for a spin, with a native app that not only makes controlling it a doddle but also gives you a point-of-view perspective that puts you firmly in the pilot's seat.
If you'd prefer to use some magic instead, you can also use gesture controls to steer the drone, and even program it to follow basic commands with some nifty home software. If you want to use a controller for more precision, that option is available, but so is a far more awesome alternative: Virtual Reality. Toggle the POV mode on, slap some VR to your face and be prepared for a flight lesson that you'll never forget!
It's can perform some sick tricks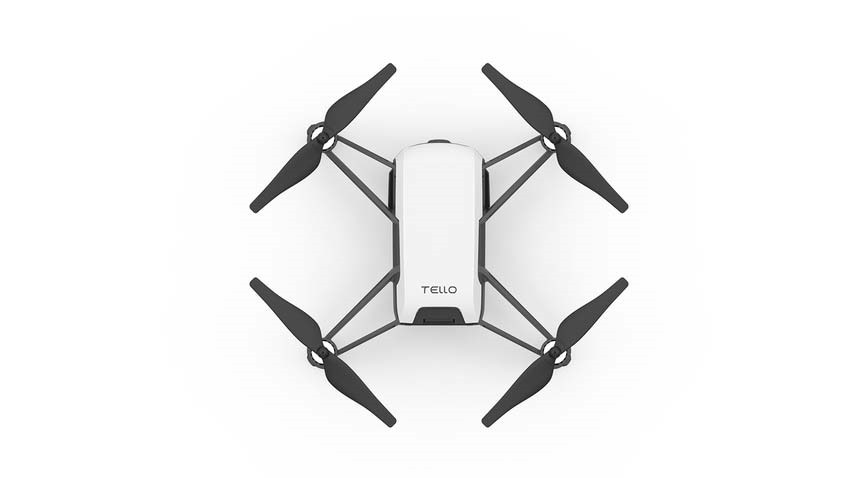 You won't ever see drone enthusiasts using their more expensive pieces of kit to fly with reckless abandon. That's a problem that the DJI Tello doesn't have, as this device can be programmed to perform tricks that wouldn't look out of place in a circus tent. Sick flips and quick dodges result in some fun aerobatics from the DJI Trello, with further options available to really take advantage of its air superiority and camera, such as 360-degree video pans.
Which is pretty neat!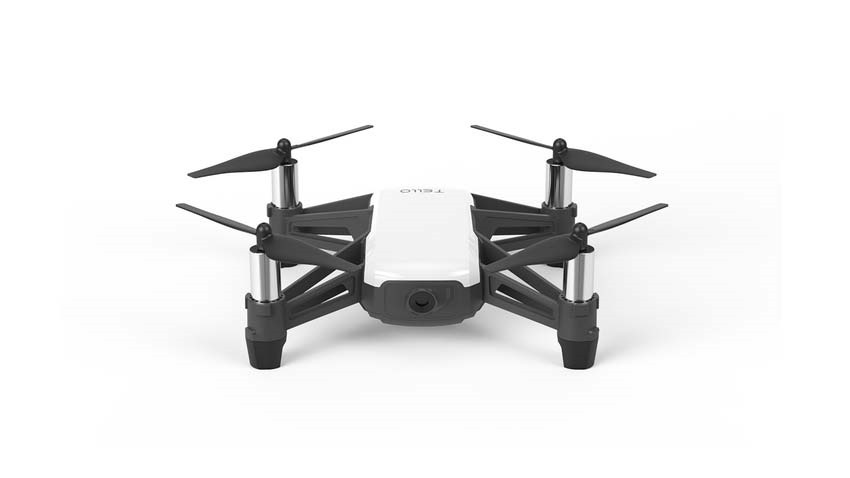 The DJI Ryze Tello will be up for sale from 12pm today on Nedbank's Unlocked.me hub of bargain shopping. Better be quick though, as chances are pretty high that this sought-after item will sell out very very quickly.
Last Updated: July 27, 2018