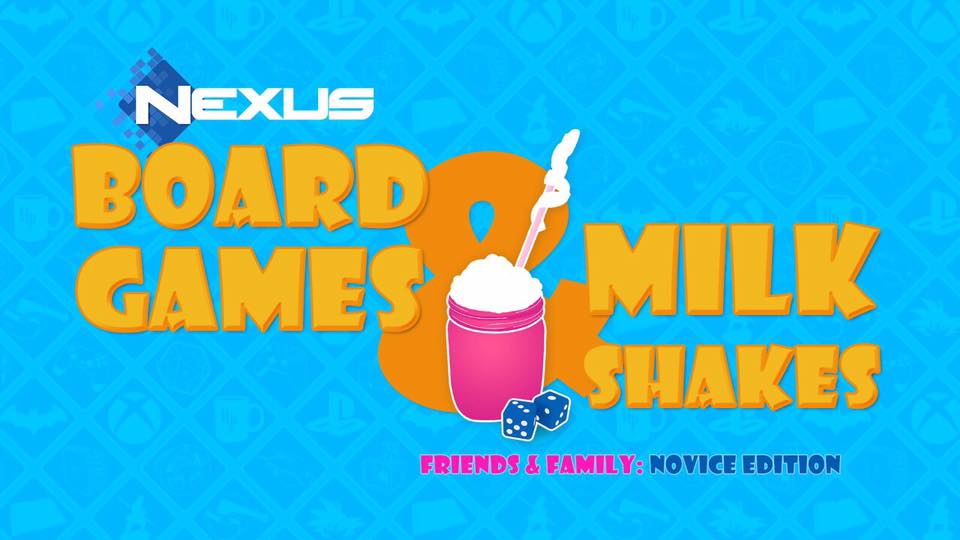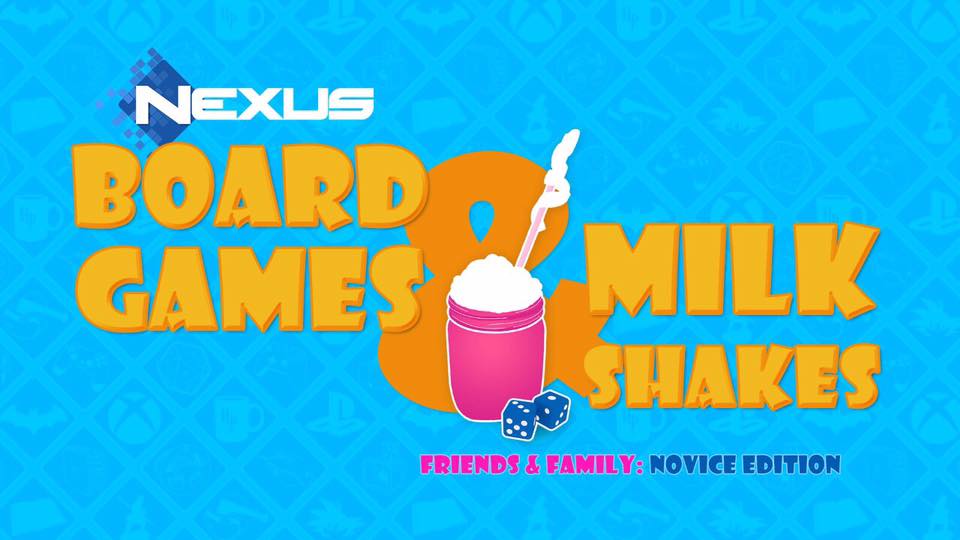 As a generally introverted person, it's hard for me to stay social. This is one of the main reasons I picked up tabletop gaming as a hobby. It's a great excuse to get out of the house, gather as a group and have fun with like-minded people. I've made a tonne of friends through board games! It really makes my heart happy to see board game gatherings becoming more and more popular.
The wonderful guys and gals over at The Nexus are the latest to host a board game day. This coming Sunday the 16th of July, Nexus will host Boardgames & Milkshakes Friends & Family: Novice Edition. From 11h30 – 17h00 there will be demos and loads of tabletop fun for everyone. Focusing on introductory games for novices, this is the perfect time to get your friends and family involved. Show them that there's more to life than Rummikub and Monopoly!
Tickets are R150 per person, which includes a gourmet milkshake and burger combo. If you pre-book and pay online by Friday the 14th of July, you'll only pay R120. Check out the Facebook page for more info. Hopefully, I'll see some of you there!
Last Updated: July 7, 2017