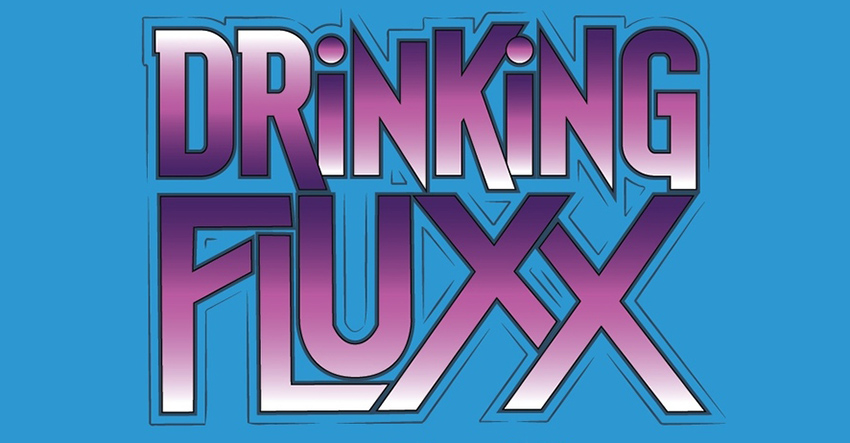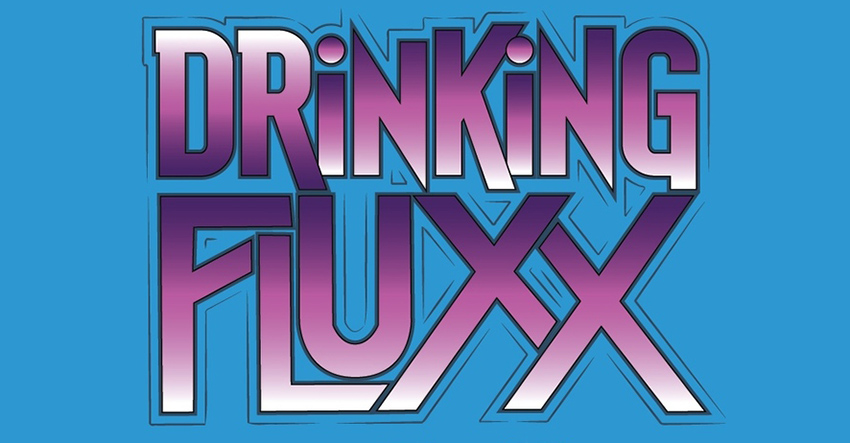 Spending a night playing tabletop games with your friends is a lot of fun. You know what makes it more fun? Turning your favourite game into a drinking game! That's easy enough to do with something like Cards Against Humanity, but how about a card game that's specifically themed around drinking? One that instructs you to make toasts and take drinks as part of the rules? If that's what you're looking for, then say hello to Drinking Fluxx!
To coincide with Fluxx turning 21 on July 24th, Looney Labs will be releasing Drinking Fluxx – a new theme all about drinking games. Obviously, this one is only marketed towards adults! If you've never played a Fluxx game before, it's a really simple card game with constantly changing rules. It starts out basic – draw a card and play a card – but as you go on you end up changing the game. Suddenly you're playing with rules like draw five, play all, and the goal to win is changing every round.
Courtesy of BoardGameGeek, we've got our first look at some of Drinking Fluxx's sample cards. Prepare your liver for rules like Toastmaster, where you have to make a toast each round and everyone drinks, but if you forget you drink twice; and RPS Drink, where you have to challenge someone to a game of Rock, Paper, Scissors every round, and the loser drinks.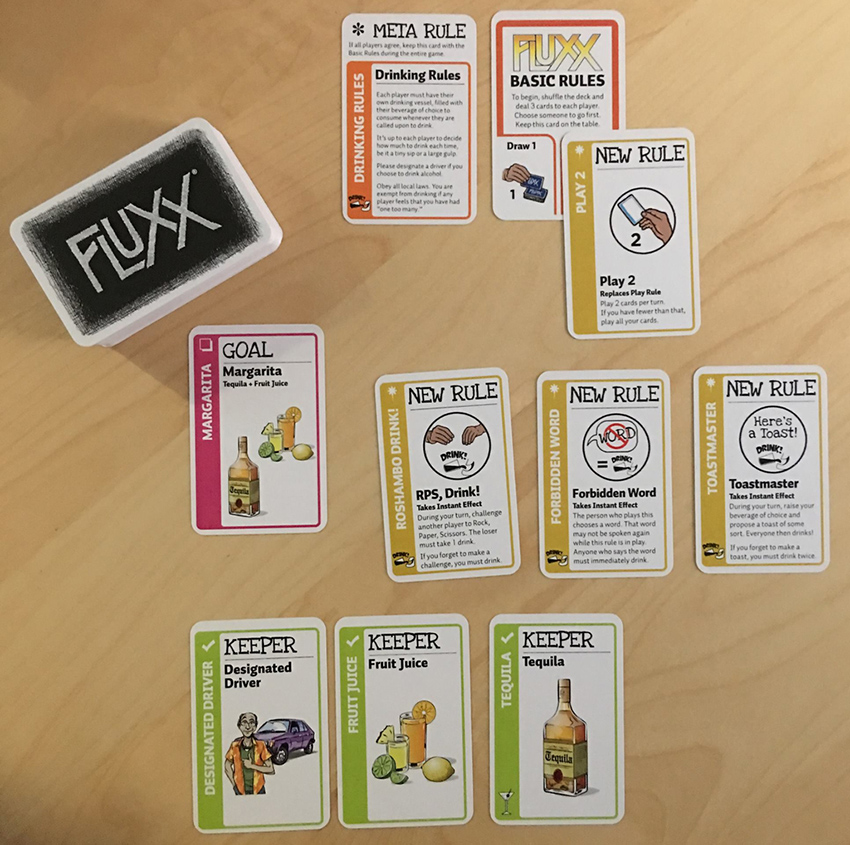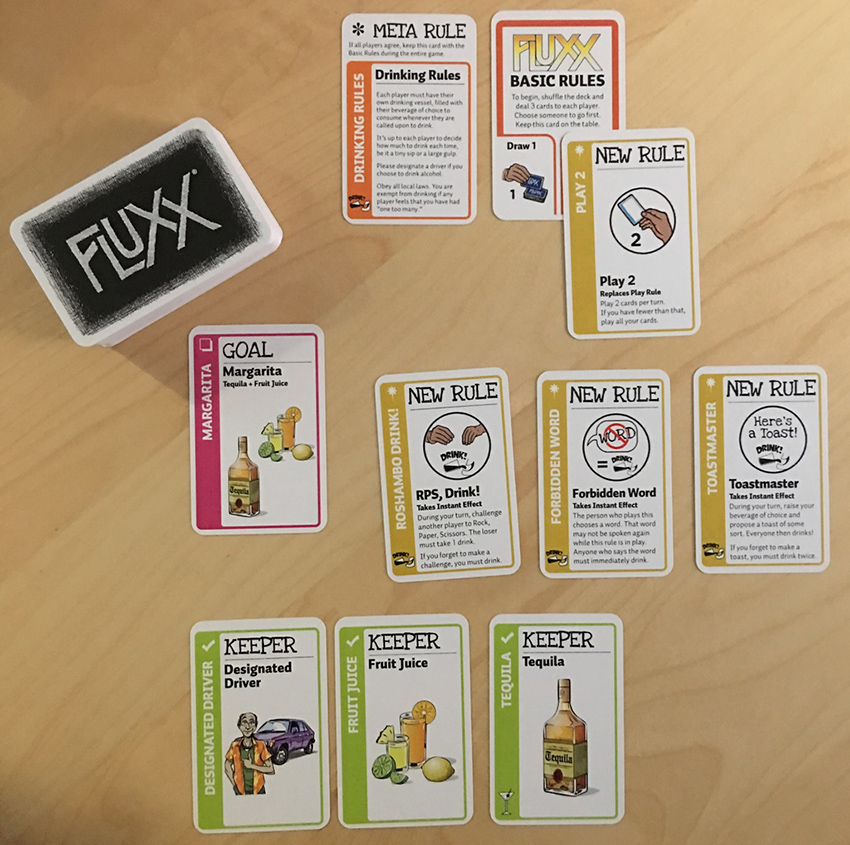 Drinking Fluxx is also the first Fluxx I've seen with meta rules that state every player has to have their own drinking vessel, filled with their beverage of choice, and they must consume whenever called upon to drink. At least Drinking Fluxx is making sure people play responsibly, by including that you should designate a driver if you're drinking alcohol, and any players are exempt if they feel they've had one too many.
I can guarantee that Drinking Fluxx is about to become a firm favourite at games night!
Last Updated: January 18, 2017