Fantasy Flight Games have been busy this week! First we got the news that X-Wing's Scum and Villainy faction are getting their own Epic ship, now we get the news that Star Wars: Destiny, the two player collectible dice and card game, is getting a new booster pack series: Spirit of Rebellion.
Adding to the hero and villain cards from the original Kylo Ren and Rey starter sets (as well as the first Awakenings booster packs), the Spirit of Rebellion booster packs will bring 160 brand-new cards to the game. Obviously they will include elements from every movie in the saga, but with a special focus on Rogue One, the latest addition to the massive franchise that is Star Wars. Releasing in the second quarter of 2017, you're likely to encounter plenty of characters from Rogue One in this set, including the likes of Jyn Erso, Chirrut Îmwe, Mon Mothma, and Director Krennic.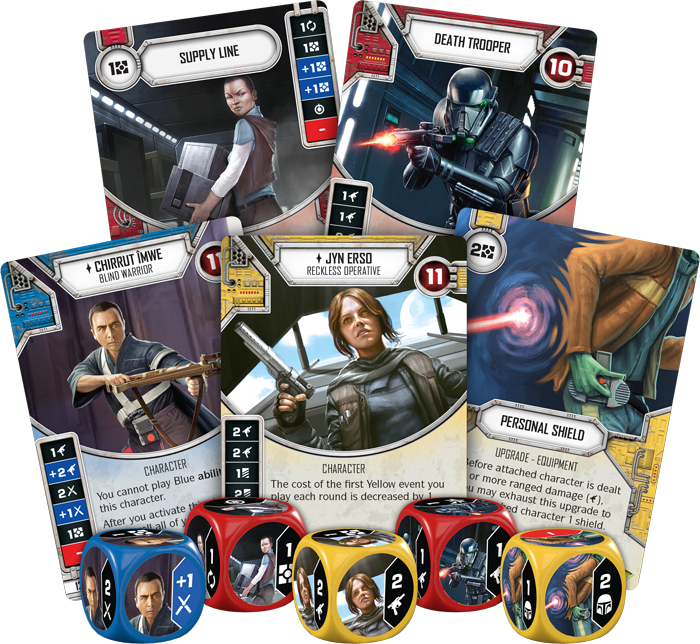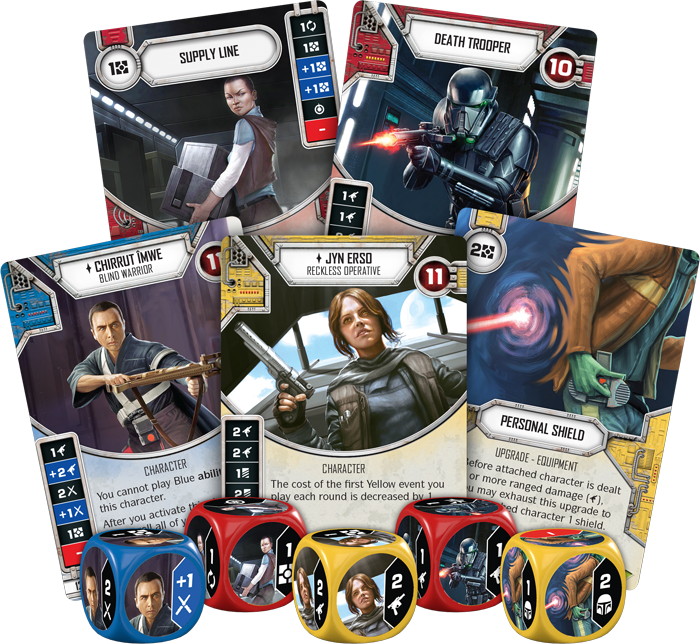 Each booster pack will include five randomized cards and one premium die, broken down into the following: three common cards, one uncommon card, and one rare or legendary card with a corresponding die. All cards that feature a corresponding die are either rare or legendary cards. The focus of many dice has changed as well, bringing in dice that are more tightly focused on a single strategy.
With every booster pack, you'll find new characters, supports, upgrades, or events, along with new ways to enter the Star Wars galaxy and fight for your chosen side. Thanks to Spirit of Rebellion, your saga-spanning "what if" battles are about to get a lot more interesting. As Saw Gerrera asked Jyn, what will you become?
Last Updated: January 13, 2017