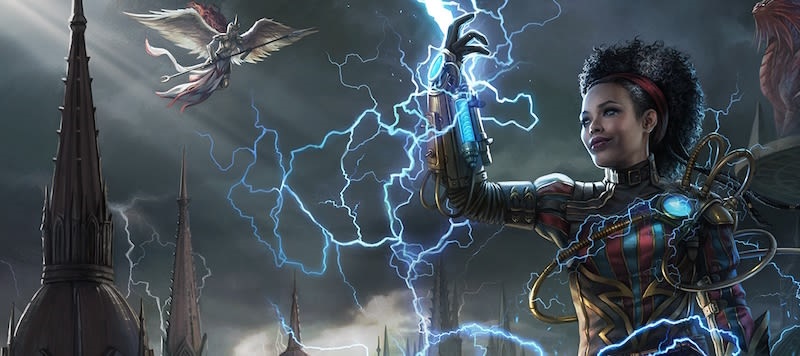 When it comes to tabletop gaming, there is no doubt that the undisputed kings are Dungeons & Dragons and Magic the Gathering. The two games that practically started the paper RPG and collectable card gaming industries they both dominate might both have existed for ages, but thanks to constant revisions and regular new content they remain as popular and relevant today as they ever were.
And considering they are both owned by the same company, Hasbro Subsidiary Wizards of the Coast, it's rather surprising that up to now both properties have never been used together to make an even bigger impact on the industry. Especially when you consider the wealth of stories and rich worlds that exists between both franchises.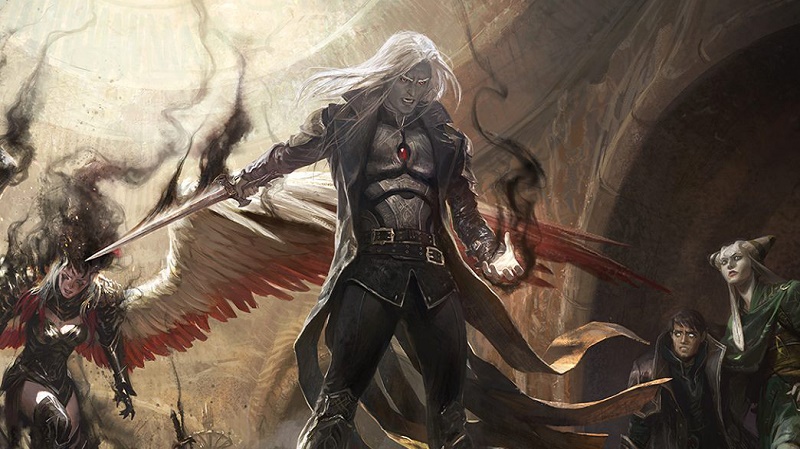 Never been used together that is, until now, as the company has announced that they will be releasing a new D&D lore book set in the world of Ravnica – the world of Magic the Gathering. The company will be releasing the new book on November 20th (as reported by Kotaku), which is sure to please fans of both franchises who will now finally get to play their favourite Magic heroes through the sophisticated roleplaying system of D&D. How exactly the colour-based magic system of plains, swamps, mountains, forests and islands will translate into the bigger world of wizards, rangers and the many other varieties of character class you get in the D&D system. I guess not yet knowing though is part of the fun for fans who will no doubt be eager in anticipation to see how it will all work out.
And buying it in droves at the already ridiculously high prices that these two iconic properties can get away with. Still, I expect this to be massively popular when it comes out and be a big hit with the many different groups still playing D&D. That been said, it's been a long time since I last bought a magic deck and read anything on the word of Ravnica, so I might need a bit if a catch-up myself if I am going to land up playing this exciting new set of rules. As long as I get to still have fun with a twisted Chaotic Neutral character, then I'm up for it.
Below is a description of what the guide will entail:
A perpetual haze of dreary rain hangs over the spires of Ravnica. Bundled against the weather, the cosmopolitan citizens in all their fantastic diversity go about their daily business in bustling markets and shadowy back alleys. Through it all, ten guilds—crime syndicates, scientific institutions, church hierarchies, military forces, judicial courts, buzzing swarms, and rampaging gangs—vie for power, wealth, and influence. These guilds are the foundation of power on Ravnica. They have existed for millennia, and each one has its own identity and civic function, its own diverse collection of races and creatures, and its own distinct subculture. Their history is a web of wars, intrigue, and political machinations as they have vied for control of the plane.
Last Updated: July 25, 2018