This article was sponsored. The editorial and content is entirely created in-house, unless otherwise specified.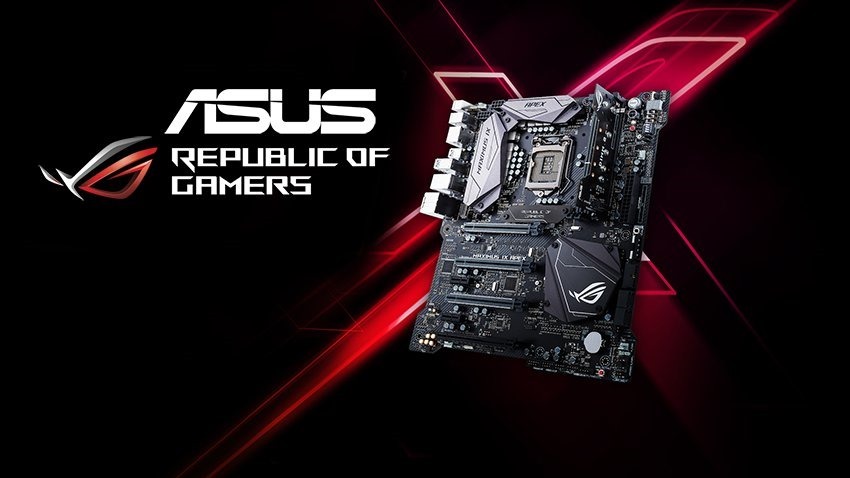 Last month, ASUS Republic of Gamers held their second ASUS ROG Overclocking MasterClass with DrWeez. This is where ASUS gives the public a chance to push their ROG boards to the limit in an intimate class setting with renowned overclocker Andrew Roberts. The participants were Matthew "Tiny" Lotter, George "GeeMax" Smith, who are two of South Africa's preeminent ounter-Strike: Global Offensive commentators and YouTube reviewers, Brett "UFDisciple" Stelmaszek has rapidly become one of South Africa's top PC tech pundits, and our RebelTech competition winner Raymond Mhlanga.
All are avid PC lovers with a keen-eye for overclocking which inevitably led to a fun-filled afternoon of overclocking.
The star of the day was the ASUS ROG MAXIMUS IX APEX Motherboard. The APEX includes an overclocker's toolkit with a dozen hardware-level controls to aid your overclocking experience. The motherboard's Dual BIOS allows you to experiment with different firmware versions and provides a path for recovery in case one becomes corrupt; the onboard switch allows you to easily change between the first and second BIOS. The overclocker's toolkit also includes a Pause switch to halt the system, DRAM jumpers for quick memory configuration, and four PCIe switches for quick slot toggling. Other tools include Safe Boot and ReTry buttons, an LN2 jumper to aid POST at sub-zero temperatures, and a slow mode switch. The board is a beast and it is no wonder it has set multiple world records.
Our participants were taken through a systematic process of overclocking from smearing Vaseline on the boards, to de-lidding their i7 7700k CPU's, where DrWeez showed them a cool way of applying thermal paste. They prepped the boards and mounted the deceivingly heavy copper cooling cylinder. The preparation process is extremely important as one loose bolt could heavily affect the outcome of your overclocked speed. The goal of the day was to achieve 6.5GHz (or above). Of course, the pièce de résistance of the day was the pouring of liquid nitrogen on the boards. With Liquid Nitrogen in one hand, and a blowtorch on the other our participants pushed to get the perfect temperature, something that turned into stiff competition between GeeMax, Tiny and UFDisciple. In the end, it was a rather even score line with the clear winner being GeeMax who achieved 6.63GHz, smashing our previous record set by Tech Girl at the first ASUS ROG Masterclass.
Overclocking is an art, which is something that was evident in the lessons with DrWeez. He showed the immense attention to detail each overclocker needs to push their board to the limit. It became clear that in competitions there is absolutely no room for error. The slightest smudge of unevenly placed thermal paste can affect everything. The world of overclocking is an interesting one and ASUS plans on hosting more of these classes to highlight the beauty of overclocking.
The day ended with prizes and certificates. A big thank you to DrWeez, UFDisciple, Tiny, GeeMax and our Rebel Tech Competition winner for being a part of this fantastic day. Look out for the next ASUS ROG MasterClass, which is set to be even bigger!
Last Updated: September 6, 2017