Acer had plenty of new gadgets to bust out last night at their New York event, and their attack was a multi-pronged assault on a variety of fields. Whether it was creative, gaming or business focused, the veteran hardware brand had plenty of toys to show off. Here's a round-up of everything that Acer had up their 2019 sleeves.
Predator Helios 700
Need something more ergonomic? Acer is banking on the Predator Helios 700 being a comfy piece of hardware, thanks to its Sliding Hyperdrift keyboard which can shift downwards towards your wrists while allowing the touchpad to move forward into a more optimum position. Inside, you can expect to find a keyboard with Magforce keys, an Intel Core i9 processor, Wi-Fi 6, Fourth-gen AeroBlade 3D technology and an Nvidia RTX 2080.
Predator Helios 300
On the lower side of the budget, the Predator Helios 300 is getting a facelift after two years so that it can compete with other gaming laptops on the market. There's a new chassis, that houses a lighter collection of hardware which should handle plenty of grunt work. Inside, you've got a ninth-gen Intel Core i7 processor, four-zone RGB keyboard with concave-shaped keycaps, generation quatro Aeroblade 3D tech and a snappy screen that boasts a 144Hz refresh with 3-millisecond overdrive response.
Predator Orion 5000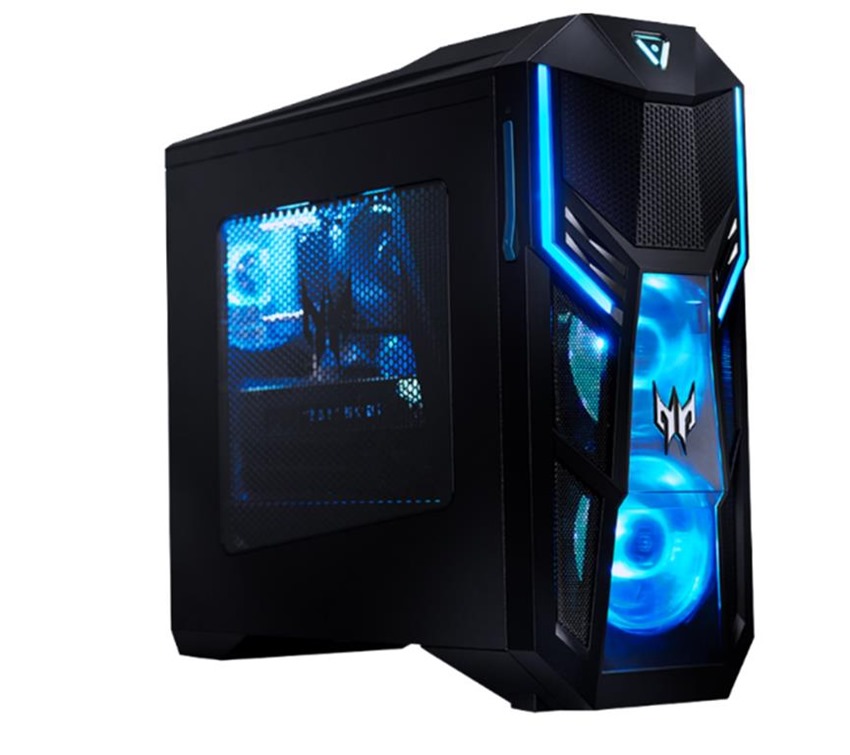 Yeah, this gaming PC is a BIG BOY. I'm not going to mince words here, because numbers matter more than my waffling. Predator Orion 5000 specs, ho!
Octa-core 9th Gen Intel Core i9-9900K (with Z390 chipset)
NVIDIA GeForce RTX 2080 GPU
Cooler Master CPU Liquid Cooler
See-through side panel includes a layer of metal mesh
EMI shielding to inner components
2.5Gbps Ethernet
Easy-Swap expansion bay supports 2.5 inch form factor SATA I/II/III SSD and HDD drives
File transfer speeds of up to 6Gbps
Concept D9 laptop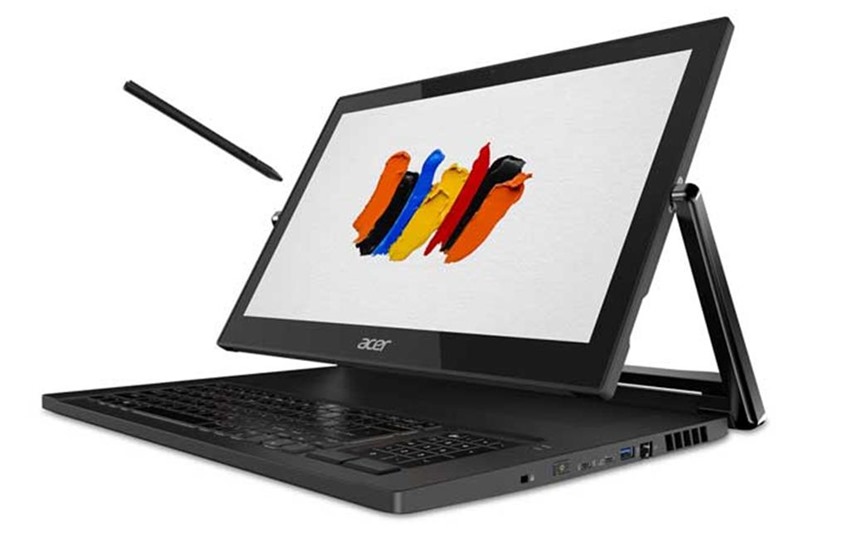 Are you more concerned with artistic expression over a rousing game of Apex Legends? The Acer Concept D9 laptop looks like a radical departure that is squarely aimed at the creative market, thanks to the notebook having an Ezel Aero hinge that draws inspiration from the Acer Aspire R7. It's also designed to run silent like a U-boat during wartime with a fan that keeps the noise down to below 40dB and features support for Wacom stylus pens.
Overall, you're looking at a notebook which focuses on functional design for artists so that they can ply their trade wherever they happen to be. There'll also be a Concept D900 desktop PC, that packs in the following hardware:
VESA certified DisplayHDR 1000 monitor
Delta E <1 Pantone Validated
99% Adobe RGB Colour Gamut range
12 memory slots, five storage bays, multiple PCIe slots
Dual Intel Xeon Gold processor
Nvidia Quadro RTX 6000 graphics card
Up to 192GB RAM capacity and 60TB of storage supported
I MUST HAVE IT.
ConceptD monitors
All that tech means nothing if you can't see it properly! Acer is stepping up the appeal to creative professionals with the ConceptD CM7271K, a 27-inch 4K UHD monitor that is Pantone-validated, while the ConceptD CM7321K steps up the screen size to a staggering 32-inch display. Both of these monitors will be able to cover 99 percent of the AdobeRGB colour space, with Acer saying that the CM7231K is perfect for 2D professionals thanks to it being able to process 1,152 zones of local dimming across its Mini LED technology.
Acer Nitro 7 laptop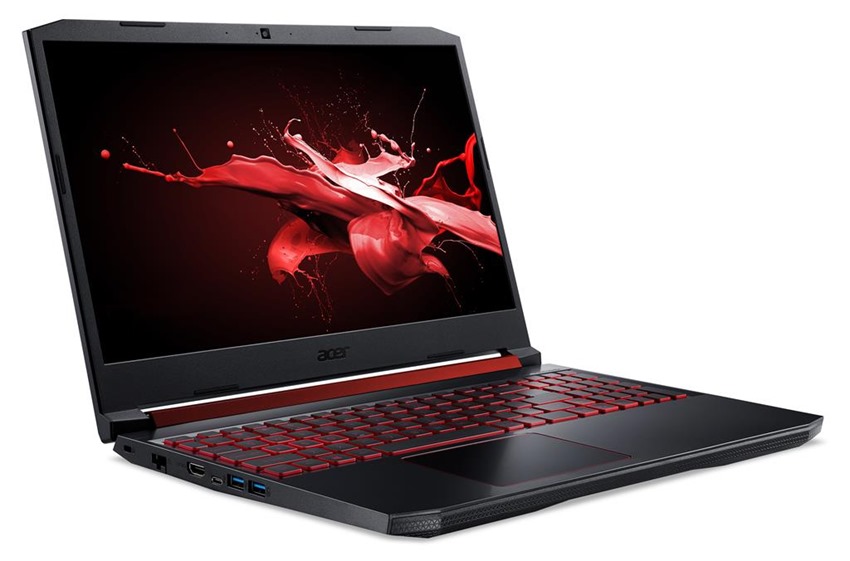 Want to game gud but you lack the resources needed to get top of the line gaming hardware? Then Acer's Nitro series should provide a smooth compromise. Balancing reliable technology with a price point that is designed to not be too stressful to your bank account, the Nitro 7 laptop range will ship with a new aluminium chassis, a 15.6-inch 1080p 144Hz/3ms high-speed display,and 'the latest Nvidia GPUs' according to the press release.
The Nitro 7 won't be a thick boy either, measuring in at just 19.9mm of heft and still having space for a ninth-gen Intel Core processor. As for the Nitro 5? It'll still be around, getting a modest upgrade of its own this year.
Chromebook 714 and 715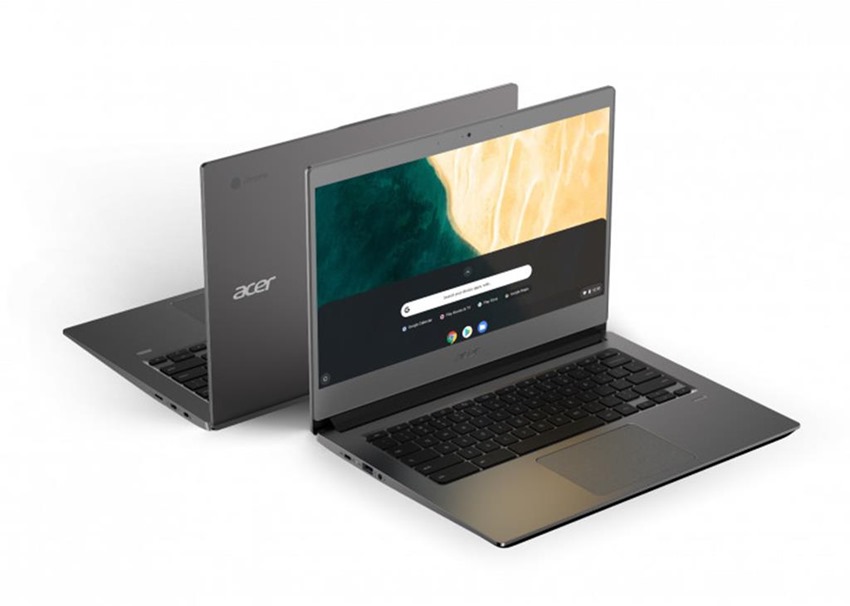 Nothing too surprising here. Acer's Chromebooks are back, ready to be used as business workhorse devices. This time, Acer is dialling up the durability of these devices, packing a high-end touchscreen into an aluminium chassis, a 15.6 inch Gorilla Glass screen, optional fingerprint reader and a 12 hour battery life.
A duo of USB-C ports, eighth-gen Intel Core i5 and i3 processor options and RAM that stretches from 8 to 16 GB of DDR4 SDRAM across a hard drive of between 32 to 128 GB makes for an enticing office machine.
Last Updated: April 12, 2019