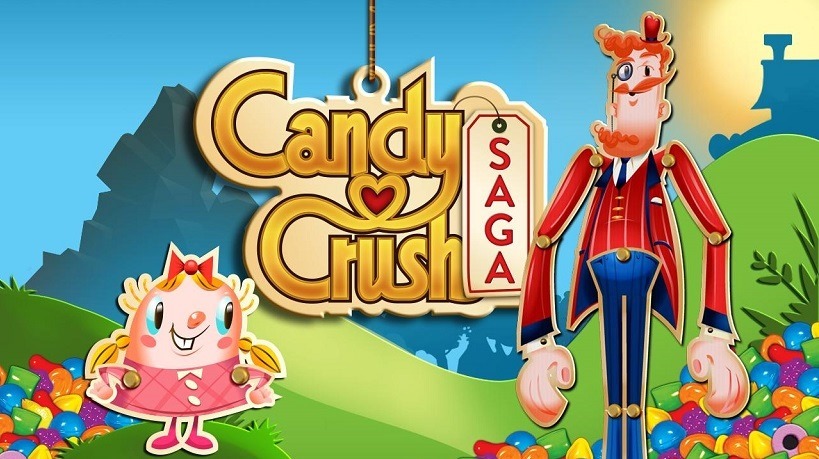 Activision Blizzard were already one of the biggest videogames publishing houses in the business, but a finalised deal last night as, without a doubt, bumped them up into a whole different league. Yesterday Activision Blizzard finished their acquisition of King – the company behind Candy Crush Saga, Soda Crush Saga and all the other games you love to hate on mobile.
The acquisition comes just a few months after Activision made the announcement in November of last year. Since then both companies have been preparing the deal, with Activision swooping up all of King's shares at around $18 each. That tallied up fast however, with the whole deal eventually costing a massive $5.9 billion to close. Activision, with their new toys, will now be able to reach a staggering 500 million gamers globally.
Unsurprisingly, Activision CEO Bobby Kotick seemed rather excited.
"We see great opportunities to create new ways for audiences to experience their favourite franchises, from Candy Crush to World of Warcraft to Call of Duty and more, across mobile devices, consoles, and personal computers."
It's a hefty slice of the pie that Activision now gets to be greedy with, but it comes at no small cost. for comparison sake, Disney spent only $4 billion acquiring the entirety of the Star Wars universe, and around the same for Marvel back in 2009. Unlike Disney, Activision is set on letting King continue as normal, acting as an independent entity that the publisher simply owns.
King CEO Riccardo Zacconi seemed equally pleased with the plan.
"We are thrilled to now be a part of Activision Blizzard and can't wait to start working together. I want to thank everyone at King for all of their hard work since we founded the company 13 years ago. We are excited about the future as we continue developing more exciting games and explore new ways to serve our players and build on the greatest franchises in interactive entertainment."
Which just means King is going to continue doing what they've done best, which should print Activision many dollars for a record-breaking fiscal year.
Last Updated: February 24, 2016